—
Katrina Trinko / @KatrinaTrinko / April 07, 2023
Former President Donald Trump exits Trump Tower to attend court for his arraignment on April 4, 2023 in New York City. (Photo: Noam Galai/GC Images/Getty Images)
COMMENTARY BY
Katrina Trinko is editor-in-chief of The Daily Signal. Send an email to Katrina.
It's not just Donald Trump who is experiencing two standards of justice in America these days.
In a monologue last week, Tucker Carlsonhighlighted other examples of a judicial double standard.
He referred to the case of Douglass Mackey, who posted a satirical meme about voting by text message and is now facing up to 10 years in prison after being convicted by a New York state jury. Then he noted Kristina Wong, who similarly posted a meme about texting your vote, and yet has faced no legal consequences.
Wong was a Hillary Clinton voter. Mackey was a Trump supporter.
Another double standard? It's hard to imagine that if protesters were regularly showing up at the homes of Supreme Court Justices Sonia Sotomayor, Elena Kagan, and Ketanji Jackson Brown, there would be no prosecution. (Especially if, as happened with Justice Brett Kavanaugh, one of those justices had someone come to their street planning to assassinate them.)
"Not a single person has been prosecuted for illegally harassing Supreme Court justices outside of their homes," Sen. Katie Britt, R-Ala., said last month. "The reason is crystal clear: The Department of Justice has willfully chosen not to enforce federal law."
At a hearing, "Britt said the DOJ explicitly discouraged U.S. Marshals from enforcing the law against the protesters without coordination with the relevant U.S. attorney's office, warning that it would be 'counterproductive' for the marshals to make arrests on cases that the DOJ 'will not charge and prosecute,'" reported my colleague Mary Margaret Olohan.
The U.S. Marshals have been stationed outside Supreme Court justices' homes in the wake of the ongoing protests.
Another key example of this judicial double standard is the enforcement of the Freedom of Access to Clinic Entrances (FACE) Act, a 1994 law intended to protect both abortion clinics and pregnancy resource centers.
As the Justice Department website states, "The FACE Act is not about abortions. The statute protects all patients, providers, and facilities that provide reproductive health services, including pro-life pregnancy counseling services and any other pregnancy support facility providing reproductive health care."
But based on the numbers, the FACE Act as currently enforced is "about abortions."
Rep. Chip Roy, R-Texas, who is leading a group of lawmakers calling for defunding the Justice Department's enforcement of the FACE act, noted there's a significant disparity in the current enforcement.
"In 2022, the FACE Act was used more than two dozen times against pro-life activists, including Mark Houck, Father Fidelis Moscinski, Lauren Handy, Herb Geraghty, and a Holocaust survivor," wrote Roy in a letter first reported on by The Daily Signal and signed by 11 other House Republicans. "Prior to this year, the FACE Act had never been used to indict individuals related to an attack on a pro-life pregnancy center or house of worship."
And that's not because pregnancy resource centers aren't facing violence. Since the Dobbs v. Jackson Women's Health Organization decision, which overturned Roe v. Wade, was leaked last year, there have been 83 attacks on pregnancy centers and pro-life groups, according to a Catholic Vote tracker.
One center attacked was the Blue Ridge Pregnancy Center in Lynchburg, Virginia.
"They had taken crowbars to almost all of our windows, two of our doors, and just shattered all of the glass," Susan Campbell, the center's executive director, told The Daily Signal in an interview last year. "They had spray-painted [the shapes of] coat hangers on the sidewalks, on the brick facing of the buildings, and [wrote] political things like 'Vote blue.' In red on the stamped concrete, it read 'If abortion ain't safe, you ain't safe.'"  

Yet there have only been four arrests made for the attacks on all pregnancy resource centers, suggesting either that those attacking the pregnancy centers are criminal masterminds, or, more plausibly, it's a low priority for the Justice Department to track down and charges these individuals.
That's not OK.
Our justice system is supposed to enforce the law without fear or favor, not promote a particular agenda.
What's happened to Trump is just the most prominent example of the justice system'scorruption. It's not an exception to the rule, but an arrest that highlights a very concerning pattern.
Parents Lose Appeal for Custody of Teen Identifying as Transgender, Told They Can't Discuss Gender Identity With Child Outside of Therapy
Joshua Arnold / October 27, 2022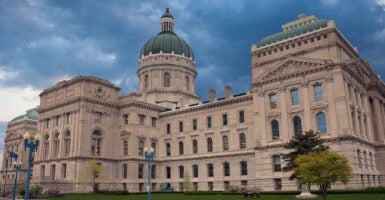 The Court of Appeals of Indiana affirmed a trial court decision removing a 17-year-old minor from the custody of his parents for their refusal to affirm him in a female gender identity. Pictured: the Indiana Capitol building. (Photo: Rudy Balasko/ Getty Images)
COMMENTARY BY
Joshua Arnold is a staff writer at The Washington Stand, contributing both news and commentary from a biblical worldview.
The Court of Appeals of Indiana on Friday affirmed a trial court decision removing a 17-year-old minor from the custody of his parents for their refusal to affirm him in a female gender identity. The case displays the messy, personal qualities in a gender identity crisis, as well as the disastrous implications of permitting the transgender ideology to gain a foothold in law.
In May 2021, the Indiana Department of Child Services "received a report alleging that Mother was verbally and emotionally abusing then-sixteen-year-old Child by using rude and demeaning language toward Child regarding Child's transgender identity" (the court used "Mother" and "Child" in place of proper names to protect the minor's anonymity).
These are serious accusations. But, in an age where some people believe that "misgendering" is a fireable offense, it's prudent to examine whether the substance of any such charge matches its interpretation.
The Court of Appeals reproduced only one of the mother's remarks, which we may take as the most extreme. The mother said, "[Child's preferred name] is the b—- that killed my son." Wow. That's a severe sentiment. At the very least, we could say it's not a model for how parents should strive to respond when their child "comes out" to them.
But is it abusive? An increasing proportion of Americans, including those in positions of power, would say yes.
The trial court agreed that the child was a "child in need of services" (CHINS) due to the parent's actions and removed him from their custody. The Indiana Department of Child Services had argued in court that "Child's physical or mental condition was seriously impaired or seriously endangered due to the Parents' neglect" (CHINS-1) and "due to injury by the Parents' acts or omissions" (CHINS-2).
Here's a different interpretation of what happened. The parents were (probably still are) overwrought, paralyzed with grief. They had tried their best in the 18 short years their son lived under their roof to train him to be a man. Now, he had thrown away 16 of those years, telling his parents, "Actually, I'm a girl now. Those 16 years of memories you made with your precious boy were all a lie."
No one ever talks about the emotional trauma parents endure when their kids stab them in the back like this; our culture cares way more about the "emotional abuse" the child might endure from parents who continue to lovingly train them despite their rebellion.
It's not difficult to understand how these parents said things they shouldn't have. Upset, grief-stricken people are liable to utter rash words they later regret. In fact, "If anyone does not stumble in what he says, he is a perfect man, able also to bridle his whole body" (James 3:2).
Unfortunately, families often bear the brunt of unkind words, since they are the ones around when people are off their guard. Without endorsing rash words, we should recognize that they are all too common—even expected in a world peopled with fallen sinners.
It seems, at some point, the Indiana Department of Child Services realized it had a weak case. It added another petition arguing that the child was in need of services because "the Child substantially endangers the Child's own health" (CHINS-6).
The court explained, "Child had lost 'a significant amount of weight,' Child was throwing away and hiding food and neglecting to eat full meals." A clinical neuropsychologist "diagnosed Child with major depressive disorder, generalized anxiety disorder, parent-child relationship problem, and gender dysphoria."
Before a November 2021 hearing, "the parties informed the court that they had reached an agreement that DCS would dismiss the CHINS-1 and CHINS-2 allegations, unsubstantiate and expunge the record of any reports related to the Parents, and proceed under the CHINS-6 statute."
Essentially, the Department of Child Services abandoned its original line of attack and created a whole new strategy.
Based upon what has happened since, it appears that the department's pivot duped the parents and their legal team. The government agreed to drop the CHINS-1 and CHINS-2 allegations, that parental misconduct put the child at risk, in favor of a CHINS-6 allegation, that the child was a risk to himself.
That seems like great news for the parents, so they didn't object. However, they did not regain custody of their child. When they appealed, the court dismissed the question as moot because the parents did not object to the CHINS-6 declaration. It's not obvious why their failure to object rendered the question moot, and they clearly didn't believe it was so, or they wouldn't have appealed.
It seems the trial court was attempting to weave together taking the child out of the parents' custody but not blaming them for it—two incompatible fabrics. It identified "a [nexus] between this discord about the lifestyle and the medical issues" (brackets in original). Nexus is an obscure synonym for "connection," used here to obscure the issue.
The court implies that the parents' religious beliefs caused the child's other medical issues, while abstaining from saying so outright, which would be an accusation. While claiming neutrality, "not taking any issue with the child's views or the parent[s'] views," the court subtly imputes blame to the parents' religious beliefs by alleging an undefined "nexus" between them and their child's medical issues.
But Jennifer Bauwens, director of the Family Research Council's Center for Family Studies, refuted that alleged connection.
"People who identify as transgender have many more issues than just gender dysphoria," whether they are affirmed or not, she said. "People who are ideologically driven on this matter want us to think that one of the reasons why people have all these other mental health issues is what's called the Minority Stress Framework, which means society doesn't accept you." But she said that argument is undercut by the fact that many minority groups are far less likely to harm themselves than people who identity as transgender.
Instead, clinicians "should be looking for what is contributing to the gender dysphoria," Bauwens proposed. Those other mental health issues "merit a clinical exploration. But if someone comes and says, 'Gender dysphoria is my issue,' then everything else gets set aside, and there's no room to get at the root issues."
The real problem, Bauwens added, is that "counseling has become so politicized. Gender dysphoria has become the root issue for some psychologists, and those other issues are going to be secondary to anything that presents in the realm of gender dysphoria."
It's possible these Indiana parents had encountered a counselor with just such a bias. Per the court, "Child had been in therapy, but the Parents had discontinued it." If it were my child, I would discontinue it, too, if it were a type of therapy likely to do more harm than good.
After poorly concealing its illogical decision, the court went on to reject all the parents' claims regarding fundamental rights. First was parental rights, which the court acknowledged and then overruled. "A parent has a fundamental right to raise his or her child without undue influence by the state," it justly acknowledged. However, it added, "the State has a compelling interest in protecting Child's welfare." That statement itself is less problematic than the reason it gave for it, "the unchallenged CHINS-6 adjudication."
Did the parents know they were effectively signing away their parental rights by refusing to challenge it? Are fundamental rights so flimsy that they can be sacrificed to a legal loophole? This case raises concerning questions.
Next, the court steamrolled the constitutional right to free exercise of religion. The parents refused to use their child's preferred pronouns "based on their sincerely held religious beliefs," and the court never objects to those on the surface. Rather, the child was taken from the home "based on Child's medical and psychological needs and not on the Parents' disagreement with Child's transgender identity." Yet the court found a "nexus between this discord about the lifestyle and the medical issues," so the parents' religious beliefs were ultimately the reason.
The court takes away their child because of their religious beliefs, just like it would if it were because they were guilty of gross negligence or abuse; the court then denies this action is a punishment, or that it is based on their religious beliefs. The court demonstrates so much talent for verbal gymnastics it could create oceanfront plats in Arizona.
To add insult to injury, the court even squelched the parents' freedom of speech, forbidding the parents "from discussing Child's transgender identity during visitation," but they could discuss it in family therapy. Once again, it grounded its reasoning in the claim that "Child's eating disorder and self-isolation were connected to the discord at home regarding Child's transgender identity" (at least it forsook "nexus")—which, again, is code for, "We think it's the parents' fault."
The court of appeals further explained that private speech deserves less protection from the First Amendment than public speech and, under Indiana case law, that permits courts to restrict parents from discussing topics of disagreement with their children.
At least four implications follow from this shallow dismissal of the right to free speech.
First, this seems patently unhealthy. Parents and teens don't have space to construct a healthy relationship with an elephant in the room.
Second, this appears to be a further encroachment on parental authority. If courts can dictate off-limit topics to parents, how can parents maintain the authority to direct the upbringing of the children?
Third, surely children can game the system. If they can figure out how to exploit differences between mother and father, two people who have learned to live together for years on end, surely children are clever enough to exploit differences between parents and state in the adversarial environment of a courtroom.
Fourth and most important, matters of identity are too important to be restricted. Unlike disputes over bedtime, music volume, carpooling, and homework (purely private matters), discussions of identity are fundamental to who we are as human beings and how we relate to one another. This is why they so frequently become public matters (as the culture war skirmishes in states nationwide illustrate).
Never is this more important to discuss than in the teenage years, shortly before an adolescent leaves home. They desperately need a solid grounding in their own identity, and no one is better suited than parents to help them attain this. In fact, this is one of the chief responsibilities of parents in those final years before their children fly the coop. For the state to positively ban parents from carrying out this vital function does a disservice not only to the parents, but to the child as well.
Why has The Washington Stand chosen to highlight this sad situation and messy legal setback? Conservative media has often highlighted religious freedom victories, featuring the most accomplished legal teams representing clients of impeccable integrity. But by definition, not everyone can expect above-average outcomes. Everyone has flaws and a legal spotlight often exposes them.
This situation, featuring imperfect parents trying to care for their struggling teen and imperfect lawyers trying to represent them, paints a far more realistic portrait for the legal struggles ordinary families will face as the transgender tidal wave sweeps away everything in its path.
Just this month, a Virginia state delegate planned to reintroduce legislation that would take children who identify as transgender away from non-affirming parents by criminalizing the parents' refusal to affirm their child's preferred gender (she later backtracked after criticism). Meanwhile, in Indiana, courts and social workers are obtaining the same outcome under existing law.
Progressives are clear about their legislative objectives, but by twisting a few definitions, the present legal structure can suit them just fine. "This is not even a slippery slope; it's a cliff—that we would have ideological removals of children from their parents," Bauwens warned.
And remember, we aren't talking about a progressive stronghold here; this is Indiana. If this could happen in the Hoosier State without any changes to the law, then parents in any red pocket of the country could find themselves at risk.
There is no "live and let live" with the transgender ideology. Inflamed with its conquests, it rushes imperiously on to more. It's targeting children, and it won't allow parents to stand in its way. The only sound strategy of resistance is to cut off the head of the snake.
We must argue—patiently, persistently, persuasively, and powerfully—that any gender identity contradicting the biological reality of a person's genetically determined sex is fiction, a mental delusion that must be treated, not coddled.
Originally published in The Washington Stand
The Daily Signal publishes a variety of perspectives. Nothing written here is to be construed as representing the views of The Heritage Foundation.
Have an opinion about this article? To sound off, please email letters@DailySignal.com and we'll consider publishing your edited remarks in our regular "We Hear You" feature. Remember to include the url or headline of the article plus your name and town and/or state.
i have read articles for years from Dan Barker, but recently I just finished the book Barker wrote entitled LIFE DRIVEN PURPOSE which was prompted by Rick Warren's book PURPOSE DRIVEN LIFE which I also read several years ago.
Dan Barker is the Co-President of the Freedom From Religion Foundation, And co-host of Freethought Radio and co-founder of The Clergy Project.
On March 19, 2022, I got an email back from Dan Barker that said:
Thanks for the insights.
Have you read my book Life Driven Purpose? To say there is no purpose OF life is not to say there is no purpose IN life. Life is immensely meaningful when you stop looking for external purpose.
Ukraine … we'll, we can no longer blame Russian aggression on "godless communism." The Russian church, as far as I know, has not denounced the war.
db
—
In the next few weeks I will be discussing the book LIFE DRIVEN PURPOSE which I did enjoy reading. Here is an assertion that Barker makes that I want to discuss:
Think about sexuality. The bible says that "God created mankind in his own image, in the image of God he created them; male and female he created them" (Genesis 1:27). It is assumed that Adam and Eve were heterosexual, because they were commanded to "replenish the earth." Jesus made the same assumption: "Have you not read that He who created them from the beginning made them male and female, and said 'for this reason a man shall leave his father and mother and be joined to his wife, and the two shall become one flesh'?" (This is also sexist, from the male point of view.)
Sexiest? Sounds like you are modern day woke and you will end up turning on your buddy Richard Dawkins?
TRANSGENDERISM SEEN BELOW
——
After Life 2 – Man identifies as an 8 year old girl

——
——
I was referred this fine article by Robyn E. Blumner in defense of her boss at the RICHARD DAWKINS FOUNDATION by a tweet by Daniel Dennett.

As an evangelical I have had the opportunity to correspond with more more secular humanists that have signed the Humanist Manifestos than any other evangelical alive (at least that has been one of my goals since reading Francis Schaeffer's books and watching his films since 1979). Actually I just attended the retirement party held for my high school Bible teacher Mark Brink of EVANGELICAL CHRISTIAN SCHOOL of Cordova, Tennessee on May 19th and he introduced me to the works of Francis Schaeffer and it was Schaeffer's works that eventually help topple ROE v WADE!!! Ironically Mr Brink had a 49 year career that spanned 1973 to 2022 which was the same period that ROE v WADE survived!!!
Not everyone I have corresponded with is a secular humanist but many are the top scientists and atheist thinkers of today and hold this same secular views. Many of these scholars have taken the time to respond back to me in the last 20 years and some of the names included are Ernest Mayr (1904-2005), George Wald (1906-1997), Carl Sagan (1934-1996), Robert Shapiro (1935-2011), Nicolaas Bloembergen (1920-), Brian Charlesworth (1945-), Francisco J. Ayala (1934-) Elliott Sober (1948-), Kevin Padian (1951-), Matt Cartmill (1943-) , Milton Fingerman (1928-), John J. Shea (1969-), , Michael A. Crawford (1938-), (Paul Kurtz (1925-2012), Sol Gordon (1923-2008), Albert Ellis (1913-2007), Barbara Marie Tabler (1915-1996), Renate Vambery (1916-2005), Archie J. Bahm (1907-1996), Aron S "Gil" Martin ( 1910-1997), Matthew I. Spetter (1921-2012), H. J. Eysenck (1916-1997), Robert L. Erdmann (1929-2006), Mary Morain (1911-1999), Lloyd Morain (1917-2010), Warren Allen Smith (1921-), Bette Chambers (1930-), Gordon Stein (1941-1996) , Milton Friedman (1912-2006), John Hospers (1918-2011), and Michael Martin (1932-).
Let me make a few points about this fine article below by the humanist Robyn E. Blumner.
Robyn is trying to use common sense on people that "GOD GAVE THEM OVER to a depraved mind." Romans 1 states:
28 And just as they did not see fit to acknowledge God any longer, GOD GAVE THEM OVER to a depraved mind, to do those things which are not proper, 29 being filled with all unrighteousness, wickedness, greed, evil; full of envy, murder, strife, deceit, malice; they are…inventors of evil,
Identitarianism Is Incompatible with Humanism
From: Volume 42, No. 4
June/July 2022
Identitarian: A person or ideology that espouses that group identity is the most important thing about a person, and that justice and power must be viewed primarily on the basis of group identity rather than individual merit. (Source: Urban Dictionary)

"The Affirmations of Humanism": We attempt to transcend divisive parochial loyalties based on race, religion, gender, nationality, creed, class, sexual orientation, or ethnicity and strive to work together for the common good of humanity. (Paul Kurtz, Free Inquiry, Spring 1987)
The humanist project is at a dangerous crossroads. I fear that our cohesion as fellow humanists is being torn apart by a strain of identitarianism that is making enemies of long-standing friends and opponents of natural allies.
Just at a time when it is essential for all of us to come together to work arm-in-arm against Christian Nationalism and the rise of religious privilege in law, humanism is facing a schism within its own movement. It is heartbreaking to watch and even more disheartening to know that the continued breach seems destined to grow.
The division has to do with a fundamental precept of humanism, that enriching human individuality and celebrating the individual is the basis upon which humanism is built. Humanism valorizes the individual—and with good reason; we are each the hero of our own story. Not only is one's individual sovereignty more essential to the humanist project than one's group affiliation, but fighting for individual freedom—which includes freedom of conscience, speech, and inquiry—is part of the writ-large agenda of humanism. It unleashes creativity and grants us the breathing space to be agents in our own lives.
Or at least that idea used to be at the core of humanism.
Today, there is a subpart of humanists, identitarians, who are suspicious of individuals and their freedoms. They do not want a free society if it means some people will use their freedom to express ideas with which they disagree. They see everything through a narrow affiliative lens of race, gender, ethnicity, or other demographic category and seek to shield groups that they see as marginalized by ostensible psychic harms inflicted by the speech of others.
This has given rise to a corrosive cultural environment awash in controversial speakers being shouted down on college campuses; even liberal professors and newspaper editors losing their jobs for tiny, one-off slights; the cancellation of great historical figures for being men of their time; and a range of outlandish claims of microaggressions, cultural appropriation, and other crimes against current orthodoxy.
It has pitted humanists who stand for foundational civil liberties principles such as free speech and equal protection under the law against others on the political Left who think individual freedoms should give way when they fail to serve the interests of select identity groups. The most important feature of the symbol of justice is not her sword or scales; it is her blindfold. Identitarians would pull it off so she could benefit certain groups over others.
Good people with humanist hearts have been pilloried if they don't subscribe to every jot and tittle of the identitarian gospel. A prime example is the decision last year by the American Humanist Association (AHA) to retract its 1996 award to Richard Dawkins as Humanist of the Year. The man who has done more than anyone alive to advance evolutionary biology and the public's understanding of that science, who has brought the light of atheism to millions of people, and whose vociferous opposition to Donald Trump and Brexit certainly must have burnished his liberal cred became radioactive because of one tweet on transgender issues that the AHA didn't like.
Apparently decades of past good works are erased by 280 characters. Just poof. No wonder a New York Times poll1 recently found that 84 percent of adults say it is a "very serious" or "somewhat serious" problem that some Americans do not speak freely because of fear of retaliation or harsh criticism.
This is what identitarians have wrought. Rather than lifting up individuals and imbuing them with autonomy and all the extraordinary uniqueness that flows from it, identitarians would divide us all into racial, ethnic, and gender-based groups and make that group affiliation our defining characteristic. This has the distorting effect of obliterating personal agency, rewarding group victimhood, and incentivizing competition to be seen as the most oppressed.
In addition to being inherently divisive, this is self-reinforcing defeatism. It results in extreme examples, such as a draft plan in California to deemphasize calculus as a response to persistent racial gaps in math achievement.2 Suddenly a subject as racially neutral as math has become a flashpoint for identitarians set on ensuring equality of outcomes for certain groups rather than the far-more just standard of equality of opportunity. In this freighted environment, reducing the need for rigor and eliminating challenging standards becomes a feasible solution. The notion of individual merit or recognition that some students are better at math than others becomes racially tinged and suspect.
Not only does the truth suffer under this assault on common sense, but we start to live in a Harrison Bergeron world where one's natural skills are necessarily sacrificed on the altar of equality or, in today's parlance, equity.
Of course, the identitarians' focus is not just on racial issues. Gender divisions also play out on center stage. I was at a secular conference recently when a humanist leader expressed the view that if you don't have a uterus, you have no business speaking about abortion.
Really? Only people with female reproductive organs should be heard on one of the most consequential issues of the day? Such a call, itself, is a form of lamentable sexism. And it seems purposely to ignore the fact that plenty of people with a uterus are actively opposed to the right to choose, while plenty of people without a uterus are among our greatest allies for abortion rights. Why should those of us who care about reproductive freedom cut fully half of all humanity from our roster of potential vocal supporters and activists?
As has been said by others perplexed and disturbed by such a narrow-minded view, you don't have to be poor to have a valid opinion on ways to alleviate poverty. You don't have to be a police officer to have a valid opinion on policing. And, similarly, you don't have to be a woman to have a valid opinion on abortion rights.
If the Affirmation quoted at the beginning of this article that rejects "divisive parochial loyalties" based on facile group affiliations isn't a rejection of identitarianism, I don't know what is. In his 1968 essay "Humanism and the Freedom of the Individual," Kurtz stated bluntly:
Any humanism that does not cherish the individual, I am prepared to argue, is neither humanistic nor humanitarian. … Any humanism worthy of the name should be concerned with the preservation of the individual personality with all of its unique idiosyncrasies and peculiarities. We need a society in which the full and free development of every individual is the ruling principle. The existence of individual freedom thus is an essential condition for the social good and a necessary end of humanitarianism.
The individual is the most important unit in humanism. When our individuality is stripped away so we can be fitted into prescribed identity groups instead, something essential to the humanist project is lost. Those pushing for this conception of society are misconstruing humanism, diminishing human potential and self-actualization, and driving a wedge between good people everywhere.
Notes
1. The New York Times/Siena College Research Institute February 9–22, 2022 1,507 United States Residents Age 18+. Available online at https://int.nyt.com/data/documenttools/free-speech-poll-nyt-and-siena-college/ef971d5e78e1d2f9/full.pdf.
Jacey Fortin, "California Tries to Close the Gap in Math, but Sets Off a Backlash," New York Times, November 4, 2021. Available online at https://www.nytimes.com/2021/11/04/us/california-math-curriculum-guidelines.html.
Robyn E. Blumner
Robyn E. Blumner is the CEO of the Center for Inquiry and the executive director of the Richard Dawkins Foundation for Reason &, Science. She was a nationally syndicated columnist and editorial writer for the Tampa Bay Times (formerly the St. Petersburg Times) for sixteen years.
FRANCIS SCHAEFFER LGBTQ+ SCHISM
—-
Francis Schaeffer later in this blog post discusses what the unbelievers in Romans 1 were rejecting, but first John MacArthur discusses what the unbelievers in the Democratic Party today are affirming and how these same activities were condemned 2000 years ago in Romans 1.
Christians Cannot And MUST Not Vote Democrat – John MacArthur
–
A Democrat witness testifying before the HouseJudiciary Committee on abortion rights Thursday declared that men can get pregnant and have abortions. This reminds of Romans chapter 1 and also John MacArthur's commentary on the 2022 Agenda of the Democratic Party:
25 For they exchanged the truth of God for a lie and worshiped and served the creature rather than the Creator…26 For this reason (M)GOD GAVE THEM OVER to degrading passions; for their women exchanged the natural function for that which is unnatural, 27 and in the same way also the men abandoned the natural function of the woman and burned in their desire toward one another, men with men committing indecent acts and receiving in their own persons the due penalty of their error.28 And just as they did not see fit to acknowledge God any longer, GOD GAVE THEM OVER to a depraved mind, to do those things which are not proper, 29 being filled with all unrighteousness, wickedness, greed, evil; full of envy, murder, strife, deceit, malice; they are…inventors of evil, disobedient to parents, 31 without understanding, untrustworthy, unloving, unmerciful; 32 but also give hearty approval to those who practice them.
Here is what John MacArthur had to say:
Now, all of a sudden, not only is this characteristic of our nation, but we now promote it. One of the parties, the Democratic Party, has now made Romans 1, the sins of Romans 1, their agenda. What God condemns, they affirm.
I know from last week's message that there was some response from people who said, "Why are you getting political?"
Romans 1 is not politics. This has to do with speaking the Word of God through the culture in which we live….it's about iniquity and judgment. And why do we say this? Because this must be recognized for what it is–sin, serious sin, damning sin, destructive sin.
Dem witness tells House committee men can get pregnant, have abortions
'I believe that everyone can identify for themselves,' Aimee Arrambide tells House Judiciary Committee
A Democrat witness testifying before the HouseJudiciary Committee on abortion rights Thursday declared that men can get pregnant and have abortions.
Aimee Arrambide, the executive director of the abortion rights nonprofit Avow Texas, was asked by Rep. Dan Bishop, R-N.C., to define what "a woman is," to which she responded, "I believe that everyone can identify for themselves."
"Do you believe that men can become pregnant and have abortions?" Bishop asked.
"Yes," Arrambide replied.
The remarks from Arrambide followed a tense exchange between Bishop and Dr. Yashica Robinson, another Democrat witness, after he similarly asked her to define "woman."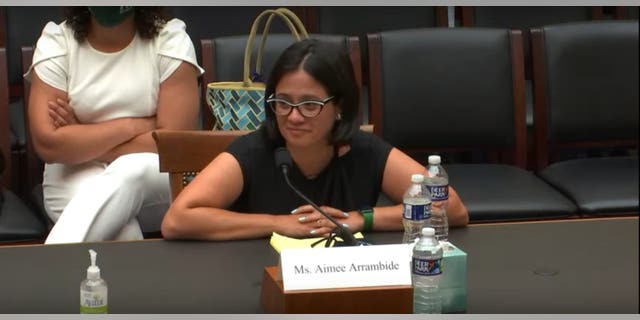 Aimee Arrambide testifies before the House Judiciary Committee on May 11, 2020. (YouTube screenshot) (Screenshot/ House Committee on the Judiciary)
"Dr. Robinson, I noticed in your written testimony you said that you use she/her pronouns. You're a medical doctor – what is a woman?" Bishop asked Robinson, an OBGYN and board member with Physicians for Reproductive Health.
"I think it's important that we educate people like you about why we're doing the things that we do," Robinson responded. "And so the reason that I use she and her pronouns is because I understand that there are people who become pregnant that may not identify that way. And I think it is discriminatory to speak to people or to call them in such a way as they desire not to be called."
"Are you going to answer my question? Can you answer the question, what's a woman?" Bishop asked.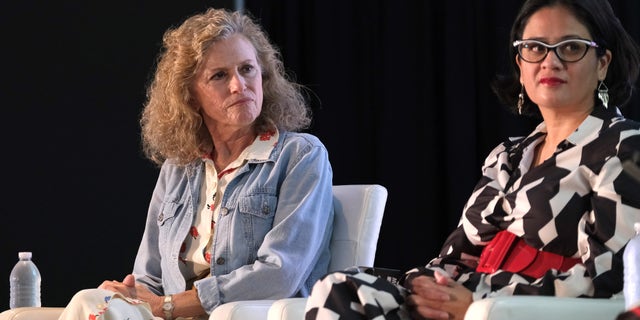 Donna Howard and Aimee Arrambide speaks at Making Virtual Storytelling and Activism Personal during the 2022 SXSW Conference and Festivals at Austin Convention Center on March 14, 2022 in Austin, Texas. (Photo by Hubert Vestil/Getty Images for SXSW)
"I'm a woman, and I will ask you which pronouns do you use?" Robinson replied. "If you tell me that you use she and her pronouns … I'm going to respect you for how you want me to address you."
"So you gave me an example of a woman, you say that you are a woman, can you tell me otherwise what a woman is?" Bishop asked.
"Yes, I'm telling you, I'm a woman," Robinson responded.
"Is that as comprehensive a definition as you can give me?" Bishop asked.
"That's as comprehensive a definition as I will give you today," Robinson said. "Because I think that it's important that we focus on what we're here for, and it's to talk about access to abortion."
CLICK HERE TO GET THE FOX NEWS APP
"So you're not interested in answering the question that I asked unless it's part of a message you want to deliver…" Bishop fired back.
Wednesday's hearing, titled, "Revoking your Rights," addressed the threat to abortion rights after the leaked Supreme Court draft opinion signaled the high court is poised to soon strike down Roe v. Wade.
John MacArthur explains God's Wrath on unrighteousness from Romans Chapt…
First is what Romans says:
New American Standard Bible (NASB)
Unbelief and Its Consequences
18 For (A)the wrath of God is revealed from heaven against all ungodliness and unrighteousness of men who (B)suppress the truth [a]in unrighteousness, 19 because (C)that which is known about God is evident [b]within them; for God made it evident to them. 20 For (D)since the creation of the world His invisible attributes, His eternal power and divine nature, have been clearly seen, (E)being understood through what has been made, so that they are without excuse. 21 For even though they knew God, they did not [c]honor Him as God or give thanks, but they became (F)futile in their speculations, and their foolish heart was darkened. 22 (G)Professing to be wise, they became fools, 23 and (H)exchanged the glory of the incorruptible God for an image in the form of corruptible man and of birds and four-footed animals and [d]crawling creatures.
24 Therefore (I)God gave them over in the lusts of their hearts to impurity, so that their bodies would be (J)dishonored among them. 25 For they exchanged the truth of God for [e]a (K)lie, and worshiped and served the creature rather than the Creator, (L)who is blessed [f]forever. Amen.
26 For this reason (M)God gave them over to (N)degrading passions; for their women exchanged the natural function for that which is [g]unnatural, 27 and in the same way also the men abandoned the natural function of the woman and burned in their desire toward one another, (O)men with men committing [h]indecent acts and receiving in [i]their own persons the due penalty of their error.
28 And just as they did not see fit [j]to acknowledge God any longer, (P)God gave them over to a depraved mind, to do those things which are not proper, 29 being filled with all unrighteousness, wickedness, greed, evil; full of envy, murder, strife, deceit, malice; they are (Q)gossips, 30 slanderers, [k](R)haters of God, insolent, arrogant, boastful, inventors of evil, (S)disobedient to parents, 31 without understanding, untrustworthy, (T)unloving, unmerciful; 32 and although they know the ordinance of God, that those who practice such things are worthy of (U)death, they not only do the same, but also (V)give hearty approval to those who practice them.
Here is what John MacArthur had to say:
Now, all of a sudden, not only is this characteristic of our nation, but we now promote it. One of the parties, the Democratic Party, has now made Romans 1, the sins of Romans 1, their agenda. What God condemns, they affirm. What God punishes, they exalt. Shocking, really. The Democratic Party has become the anti-God party, the sin-promoting party. By the way, there are seventy-two million registered Democrats in this country who have identified themselves with that party and maybe they need to rethink that identification.
I know from last week's message that there was some response from people who said, "Why are you getting political?"
Romans 1 is not politics. The Bible is not politics. This has nothing to do with politics. This has to do with speaking the Word of God through the culture in which we live. It has nothing to do with politics. It's not about personalities; it's about iniquity and judgment. And why do we say this? Because this must be recognized for what it is–sin, serious sin, damning sin, destructive sin.
WHAT HAS THE DEMOCRATIC PARTY REJECTED? THE ANSWER IS THE GOD WHO HAS REVEALED HIM SELF THROUGH THE BOOK OF NATURE AND THE BOOK OF SCRIPTURE!
God Is There And He Is Not Silent
Psalm 19
Intro. 1) Francis Schaeffer lived from 1912-1984. He was one of the Christian
intellectual giants of the 20th century. He taught us that you could be a Christian and not abandon the mind. One of the books he wrote was entitled He Is There And He Is Not Silent. In that work he makes a crucial and thought provoking statement, "The infinite- personal God is there, but also he is not silent; that changes the whole world…He is there and is not a silent, nor far-off God." (Works of F.S., Vol 1, 276).
2) God is there and He is not silent. In fact He has revealed Himself to us in 2 books: the book of nature and the book of Scripture. Francis Bacon, a 15th century scientist who is credited by many with developing the scientific method said it this way: "There are 2 books laid before us to study, to prevent us from falling into error: first the volume to the Scriptures, which reveal the will of God; then the volume of the creation, which expresses His power."
3) Psalm 19 addresses both of God's books, the book of nature in vs 1-6 and the book of Scripture in vs. 7-14. Described as a wisdom Psalm, its beauty, poetry and splendor led C.S. Lewis to say, "I take this to be the greatest poem in the Psalter and one of the greatest lyrics in the world" (Reflections on the Psalms, 63).
Trans. God is there and He is not silent. How should we hear and listen to the God who talks?
I. Listen To God Speak Through Nature 19:1-6
God has revealed himself to ever rational human on the earth in two ways: 1) nature and 2) conscience. We call this natural or general revelation. In vs. 1-6 David addresses the wonder of nature and creation
Helen Pashgian on Georges de La Tour | Artists on Art
FEATURED ARTIST IS DE LA TOUR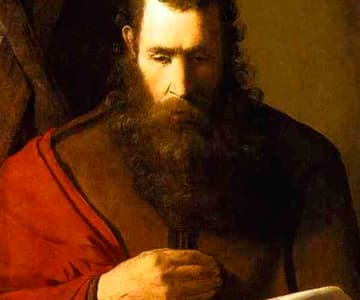 GEORGES DE LA TOUR (1593-1652)
The influence of Caravaggio is evident in De la Tour, whose use of light and shadows is unique among the painters of the Baroque era.
—
Francis Schaeffer
How Should We Then Live | Season 1 | Episode 7 | The Age of Non-Reason


How Should We Then Live | Season 1 | Episode 8 | The Age of Fragmentation
Whatever Happened To The Human Race? | Episode 1 | Abortion of the Human…

Whatever Happened To The Human Race? | Episode 4 | The Basis for Human D…

1984 SOUNDWORD LABRI CONFERENCE VIDEO – Q&A With Francis & Edith Schaefer

Related posts:
I have gone back and forth and back and forth with many liberals on the Arkansas Times Blog on many issues such as abortion, human rights, welfare, poverty, gun control and issues dealing with popular culture. Here is another exchange I had with them a while back. My username at the Ark Times Blog is Saline […]
By Everette Hatcher III|Posted in Francis Schaeffer, Prolife|Edit|Comments (0)
On March 17, 2013 at our worship service at Fellowship Bible Church, Ben Parkinson who is one of our teaching pastors spoke on Genesis 1. He spoke about an issue that I was very interested in. Ben started the sermon by reading the following scripture: Genesis 1-2:3 English Standard Version (ESV) The Creation of the […]
By Everette Hatcher III|Posted in Adrian Rogers, Atheists Confronted, Current Events|TaggedBen Parkinson, Carl Sagan|Edit|Comments (0)
Review of Carl Sagan book (Part 4 of series on Evolution) The Long War against God-Henry Morris, part 5 of 6 Uploaded by FLIPWORLDUPSIDEDOWN3 on Aug 30, 2010 http://www.icr.org/ http://store.icr.org/prodinfo.asp?number=BLOWA2http://store.icr.org/prodinfo.asp?number=BLOWASGhttp://www.fliptheworldupsidedown.com/blog _______________________ I got this from a blogger in April of 2008 concerning candidate Obama's view on evolution: Q: York County was recently in the news […]
By Everette Hatcher III|Posted in Atheists Confronted, Current Events, President Obama|Edit|Comments (0)
Review of Carl Sagan book (Part 3 of series on Evolution) The Long War against God-Henry Morris, part 4 of 6 Uploaded by FLIPWORLDUPSIDEDOWN3 on Aug 30, 2010 http://www.icr.org/ http://store.icr.org/prodinfo.asp?number=BLOWA2http://store.icr.org/prodinfo.asp?number=BLOWASGhttp://www.fliptheworldupsidedown.com/blog______________________________________ I got this from a blogger in April of 2008 concerning candidate Obama's view on evolution: Q: York County was recently in the news […]
By Everette Hatcher III|Posted in Atheists Confronted, Current Events, President Obama|Edit|Comments (0)
At the end of this post is a message by RC Sproul in which he discusses Sagan. Over the years I have confronted many atheists. Here is one story below: I really believe Hebrews 4:12 when it asserts: For the word of God is living and active and sharper than any two-edged sword, and piercing as far as the […]
By Everette Hatcher III|Posted in Adrian Rogers, Atheists Confronted, Current Events, Francis Schaeffer|Tagged Bill Elliff, Carl Sagan, Jodie Foster, RC Sproul|Edit|Comments (0)
Review of Carl Sagan book (Part 4 of series on Evolution) The Long War against God-Henry Morris, part 5 of 6 Uploaded by FLIPWORLDUPSIDEDOWN3 on Aug 30, 2010 http://www.icr.org/ http://store.icr.org/prodinfo.asp?number=BLOWA2http://store.icr.org/prodinfo.asp?number=BLOWASGhttp://www.fliptheworldupsidedown.com/blog _______________________ This is a review I did a few years ago. THE DEMON-HAUNTED WORLD: Science as a Candle in the Dark by Carl […]
By Everette Hatcher III|Posted in Atheists Confronted, Current Events|Edit|Comments (0)
Review of Carl Sagan book (Part 3 of series on Evolution) The Long War against God-Henry Morris, part 4 of 6 Uploaded by FLIPWORLDUPSIDEDOWN3 on Aug 30, 2010 http://www.icr.org/ http://store.icr.org/prodinfo.asp?number=BLOWA2http://store.icr.org/prodinfo.asp?number=BLOWASGhttp://www.fliptheworldupsidedown.com/blog______________________________________ I was really enjoyed this review of Carl Sagan's book "Pale Blue Dot." Carl Sagan's Pale Blue Dot by Larry Vardiman, Ph.D. […]
By Everette Hatcher III|Posted in Atheists Confronted, Current Events|Edit|Comments (0)
In today's news you will read about Kirk Cameron taking on the atheist Stephen Hawking over some recent assertions he made concerning the existence of heaven. Back in December of 1995 I had the opportunity to correspond with Carl Sagan about a year before his untimely death. Sarah Anne Hughes in her article,"Kirk Cameron criticizes […]
By Everette Hatcher III|Posted in Atheists Confronted|Edit|Comments (2)
In this post we are going to see that through the years humanist thought has encouraged artists like Michelangelo to think that the future was extremely bright versus the place today where many artist who hold the humanist and secular worldview are very pessimistic. In contrast to Michelangelo's DAVID when humanist man thought he […]
By Everette Hatcher III|Posted in Francis Schaeffer|Tagged David Leeds, J.I.PACKER, Joe Carter, Massimiliano Gioni, Michelangelo, Michelangelo's DAVID, Michelangelo's Florence Pietà, Paul McCarthy, Renaissance, Rick Pearcey, Rush Limbaugh, Tony Bartolucci|Edit|Comments (0)
_________ Antony Flew on God and Atheism Published on Feb 11, 2013 Lee Strobel interviews philosopher and scholar Antony Flew on his conversion from atheism to deism. Much of it has to do with intelligent design. Flew was considered one of the most influential and important thinker for atheism during his time before his death […]
By Everette Hatcher III|Posted in Current