________
Weeks after splitting from Keough, Lisa Marie shocked the world when she married Michael Jackson in the Dominican Republic in 1994.
"I am very much in love with Michael, I dedicate my life to being his wife," the bride said in a statement at the time. "I understand and support him. We both look forward to raising a family."
A Jackson friend told PEOPLE that with Lisa Marie, there was a shared comfort level: "Michael always said that he never knew if a girl was going to like him for himself or his money. She's not after him for money."
In 1996, following endless headlines about the marriage, Lisa Marie filed for divorce from Jackson.
Lisa Marie Presley and Nicolas Cage
In 2001, Lisa Marie struck up a relationship withNicolas Cage, and the two wed in 2002 in a small wedding in Hawaii on the 25th anniversary of her father's death. "It was a lovely wedding," Priscilla told PEOPLE.
"They are madly in love," said a friend, who also noted that the relationship was "complicated. Both have very big lives already. The challenge is to see if they can get them to mix."
Just 108 days later, the pair went their separate ways.
"I did not talk about the marriage, and I am not going to talk about the divorce," Cage said in a statement. "But I loved her."
Lisa Marie Presley and Michael Lockwood
Lisa Marie married producer Michael Lockwood in Kyoto, Japan, in January of 2006.
"They seemed very happy," the groom's dad told PEOPLE.
In 2008, the couple welcomed twin daughters Harper and Finley.
"It's different having babies in your 20s than when you're 40—which I cannot even get that out to say," Lisa Marie told PEOPLE when the girls were 3 months old. "Blow embracing it! But in my 40s, I don't feel pulled anywhere else. We are 100 percent focused on the twins. I don't want to miss a milestone, so I'm always here."
In 2016, Lisa Marie filed for divorce, but the couple didn't actually finalize the terms until 2021 thanks to a lengthy custody battle.
In 2017, she claimed that Lockwood was the subject of criminal investigations involving hundreds of inappropriate photos of children that authorities found on his electronic devices. Meanwhile, he expressed concerns she would face drug addiction again and asked a judge to strip her primary custody of their daughters. Priscilla had custody of the girls for a time as the exes sorted their affairs
Lisa Marie with Kids Riley and Benjamin Keough
"Riley and Ben are my favorite people in the world," Lisa Marie told PEOPLE in 2008. "We love to travel together." Riely, now 33, has followed in her family footsteps with a modeling and acting career. Benjamin tragically died by suicide in 2020 at the age of 27.
Lisa Marie with Kids Harper and Finley
Lisa Marie kept her twins out of the spotlight, though brought them to special family events including a 2022 handprint ceremony honoring the Presleys at the TCL Chinese Theatre in Los Angeles.

2of 12
Lisa Marie's Last Outing
Before her death on Jan. 12, 2023, Lisa Marie was busy, appearing at Graceland in honor of her father's would-be birthday and at the Jan. 10 Golden Globe Awards in support of the film Elvis, for which Austin Butler won best actor in a drama, motion picture, for his portrayal of her dad.
On Jan. 12, Lisa Marie was rushed to a hospitalafter suspected cardiac arrest, and died that night. She was 54 years old.
"She was the most passionate strong and loving woman I have ever known," mom Priscilla, 77, said in a statement. "We ask for privacy as we try to deal with this profound loss. Thank you for the love and prayers."
Lisa Marie Presley remembered: Tom Hanks, Rita Wilson and John Travolta mourn death of Elvis' daughter
Elvis Presley's only child Lisa Marie Presley died Thursday at the age of 54
Lisa Marie Presley was mourned on social media Thursday following her death in Los Angeles. She was 54.
The songwriter, who was blessed by her father Elvis Presley's musical genes, was remembered by Hollywood stars, including John Travolta, Tom Hanks and Rita Wilson, and Octavia Spencer.
"Our hearts are broken with the sudden and shocking passing of Lisa Marie Presley tonight. Tom and I had spent some time with the family during the Elvis movie promotional tour. Lisa Marie was so honest and direct, vulnerable, in a state of anticipation about the movie," Rita shared on Instagram. "She spoke so eloquently about her father, what the movie meant to her, that it was a celebration of her dad."
Wilson detailed how Lisa Marie graciously invited them to Graceland in Memphis, Tennessee, and encouraged everyone to listen to Presley's music.
"She had a sultry voice, a power and tenderness, that I have always loved. Our hearts and our prayers go out to Riley, Harper, Finley, Danny and Priscilla," Wilson added. "A mother should never have to lose a child. Lisa Marie lost her precious son Benjamin, Priscilla loses her only daughter. It's too much. Sending love to the family, prayers for peace and strength."
A family representative confirmed her death in a statement provided to Fox News Digital. "Priscilla Presley and the Presley family are shocked and devastated by the tragic death of their beloved Lisa Marie. They are profoundly grateful for the support, love and prayers of everyone, and ask for privacy during this very difficult time."
LISA MARIE PRESLEY, ELVIS AND PRISCILLA'S ONLY CHILD, DEAD AT 54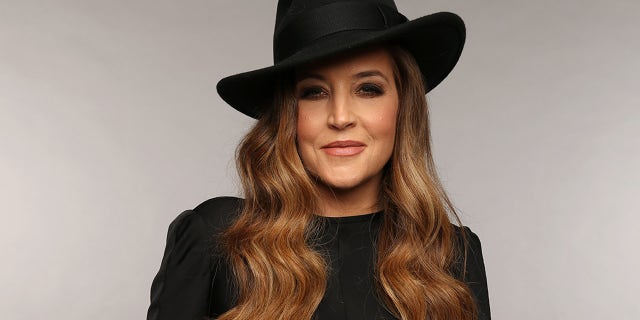 John Travolta shared a photo of Lisa on Instagram and wrote, "Lisa baby girl, I'm so sorry. I'll miss you but I know I'll see you again. My love and heart goes out to Riley, Priscilla, Harper and Finley."
"I'm heartbroken over the passing of Lisa Marie Presley," Remini tweeted. "Lisa did not have an easy life, as some might think. May she be at peace, resting with her son and father now. Her mom Priscilla and her three daughters, Riley, Finley, and Harper, are in my prayers."
LISA MARIE PRESLEY HOSPITALIZED AFTER POLICE NOT RESPOND TO 'NOT BREATHING CALL' AT CALABASAS HOME
Octavia Spencer wrote, "So sad that we've lost another bright star in Lisa Marie Presley. My condolences to her loved ones and multitude of fans."
Leann Rimes tweeted, "Lisa Marie Presley… how heartbreaking. I hope she is at peace in her dad's arms. My heart goes out to her family. Too much grief in just a couple of years."
Jennifer Tilly was recently touring the Memphis home of Elvis Presley.
"So sad about Lisa Marie Presley. Oddly I was just at Graceland yesterday and took this picture," she wrote. "The guide was telling us that sometimes she would have dinners in the dining room, and once she had a party for her friends in the plane named after her. Rip sweet soul."
LISA MARIE PRESLEY'S LIFE IN PICTURES
Elvis Presley's ex, Linda Thompson, shared an image of Elvis with Lisa Marie and wrote, "My heart is too heavy for words…"
Cary Elwes wrote, "Rest In Peace, Lisa Marie. A sweet and gentle soul. We send our deepest, heartfelt condolences to Priscilla, Riley and her family and friends. Heartbreakingly sad."
Elvis sold over 500 million records worldwide in his decades-long career and is recognized by Guinness World Records as the best-selling solo artist of all time.
GOLDEN GLOBE WINNER AUSTIN BUTLER THANKS PRISCILLA, LISA MARIE PRESLEY AS HE ACCEPTS AWARD: 'LOVE YOU FOREVER'
Marlee Matlin wrote, "I had the chance to know @Cilla_Presley when I was on Dancing With the Stars and as a mother, I can't imagine the pain she must be going through with the untimely passing of Lisa Marie. I have the image of little Lisa Marie growing up. RIP Lisa Marie Presley."
Lisa Marie and her mother, Priscilla, were on hand at the Golden Globes Tuesday to witness Austin Butler win a Globe for his portrayal of Elvis Presley in Baz Luhrmann's biopic of the King of Rock 'n' Roll, "Elvis."
CLICK HERE TO SIGN UP FOR THE ENTERTAINMENT NEWSLETTER
Presley was "transported" to a hospital Thursday morning after sheriff's deputies responded to a "not breathing call," authorities confirmed to Fox News Digital.
Lisa Marie was the only daughter of Elvis and Priscilla, and had a half brother, Navarone Garibaldi, from Priscilla's 20-year relationship with Marco Garibaldi.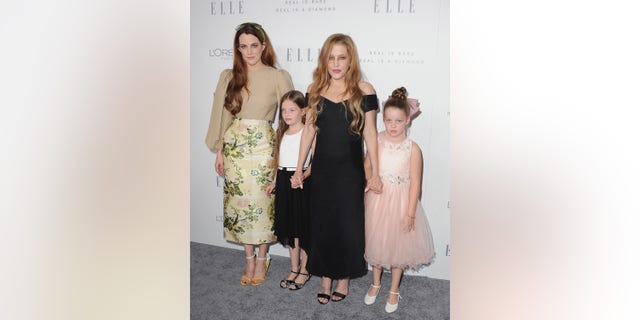 She is survived by daughter, Riley Keough, from her first marriage to Danny Keough. She also has twins Harper and Finley with ex-husband Michael Lockwood.
"He had prayed for a different result," Lockwood's attorney Joe Yanny told Fox News Digital. "At this point he just wants everyone to pray for the girls, Lisa's mother and for him."
Her son, Benjamin Keough, died by suicide in July 2020 at the age of 27.
Elvis Presley – Scene from "Viva Las Vegas" (MGM 1964)
Elvis & Ann Margret
Elvis Presley, Ann Margret – The Lady Loves Me – Viva Las Vegas
Come On Everybody – Elvis and Ann-Margret HD.
Ann-Margret interview on Life, Love and Faith
Girl next door and sex kitten – these starkly contrasting qualities have captivated us for decades. Ann-Margret became a star when she was barely out of high school. Her career has been stellar. But her personal life has taken some tough turns.
700 Club producer Scott Ross recently visited with Ann-Margret, singer, entertainer and movie star.
Scott Ross: You don't do many of these interviews, do you?
Ann-Margret: No. I just love my privacy.
Scott: Well, we'll leave now.
Ann-Margret: I love our home. We've been here since 1968.
Scott: You're really an introspective person. You're not a show business person. You don't run around and go to the parties. I don't see you on the red carpet.  And you like to be at home with Roger, the dog and your motorcycle and the kitties.
Scott: Let me run something by you… your life. Every one of these is going to bring back a memory.  This is mind blowing to me, George Burns, who discovered you.
Ann-Margret: Yes, he discovered me. And he said, 'You wanna come to Vegas with me?'
Scott: Did you have any inkling at that time what that was opening up to you?
Ann-Margret: Everything came from that performance – those ten days and ten nights in Las Vegas.
Scott: Jack Benny, Bobby Darin, whom I love, Pat Boone – and you were the first person to kiss him onscreen? Is that true?
Ann-Margret: I was the first person. I kissed him on his shoulder – wooooooooo. Oh, at that time, I sort of nibbled on his shoulder.
Scott: And of course, Elvis, Steve McQueen, Lucille Ball, Jack Nicholson, The Duke (John Wayne), Bette Davis, Dean Martin, Gene Hackman, Jack Lemmon, Walter Matthau, and we don't have time for the rest. That's unbelievable!
Ann-Margret: I am so blessed. I have been so very blessed in my life.
Scott: For a little girl from Sweden, five years of age, to move to this pantheon of
artists and stars…
Ann Margret: Ever since I was four years old, I loved making people smile, making them think, making them feel good, feel some kind of emotion.
Scott: But it was like a rocket. The thing took off, one thing after another, after another and you were out there.
Ann-Margret: So blessed.
Scott: Is that how you view it? As a blessing?
Ann-Margret: "So blessed, oh my goodness."
Hollywood magazines predicted a wedding between Ann-Margret and Elvis. But, it was another handsome actor, Roger Smith, who captured her heart.
Ann-Margret: I knew on the third date that we were going to be married.
Scott: Did you let him know that?
Ann-Margret: No. No, it just felt right.
Scott: And he himself quite a successful actor, 77 Sunset Strip… He was quite the man at the time.
Ann-Margret: He still is.
Scott: I don't question it.
Ann-Margret: He had more faith in me than I did. One of the main things about my view of him was that he would protect me.
Scott: He gave you a safe place.
Ann-Margret: Yes, he did.
In 1980 Roger was diagnosed with Myasthenia Gravis, a neuromuscular disease that causes extreme weakness.
Ann-Margret: It affects people differently, but he has been in remission now for a long time.
Scott: But you've stuck it out, too. There are people who leave marriages today because they don't like the same restaurant.
Ann-Margret: Both of you have to want it to work, and we do. And, we still like each other, and we still laugh. How 'bout that?
In 1994, Ann-Margret talked candidly about her life and career in her autobiography, Ann-Margret, My Story.
Scott: And it caused you to have to really examine yourself, too.
Ann-Margret: You have to go through a lot of things.
Scott: You did? And again, you wrote about it. And the size of that drove you to drinking?
Ann-Margret: That's something I dealt with. I dealt with it.
Scott: …and you overcame it?
Ann-Margret: I dealt with it. You never really overcome it. But I dealt with it.
Scott: How did you deal with it?
Ann-Margret: And I have constantly been dealing with it.
Scott: It's still a battle today?
Ann-Margret: You always have to be aware of it. But, I have been without it now for 32 years. All my life I've had this feeling, deep, deep, deep inside of me… my faith and my feelings.
Scott: How would you identify the something that was inside you?
Ann-Margret: I mean you go outside and you see flowers. You see the trees. You see all your loved ones, you see… and then you think of Who created it all.
In her first six years in Sweden, and later in the U.S., Ann-Margret and her family attended the Lutheran Church. She says she prays and looks for the good in people.
Scott: Your relationship with God, with Jesus Christ, that part of it. Is that a reality to you?
Ann-Margret: Oh yes. I want to say something which is really important to me. If I thought that I would never see my mother and father again, I couldn't make it. I could not go a step further. Okay?
Scott: So knowing that, you know the Lord and that your parents did. That assures you of that.
Ann-Margret: Yes.
Scott: So after all the accolades, awards and everything else, I think there was a point when you said, 'None of that really counts.'
Ann-Margret: Friends and family. That's what it is. That's what it's all about.
related posts:
________