I have read articles for years from Dan Barker, but recently I just finished the book Barker wrote entitled LIFE DRIVEN PURPOSE which was prompted by Rick Warren's book PURPOSE DRIVEN LIFE which I also read several years ago.
Dan Barker is the Co-President of the Freedom From Religion Foundation, And co-host of Freethought Radio and co-founder of The Clergy Project.
On March 19, 2022, I got an email back from Dan Barker that said:
Thanks for the insights.
Have you read my book Life Driven Purpose? To say there is no purpose OF life is not to say there is no purpose IN life. Life is immensely meaningful when you stop looking for external purpose.
Ukraine … we'll, we can no longer blame Russian aggression on "godless communism." The Russian church, as far as I know, has not denounced the war.
db
—
In the next few weeks I will be discussing the book LIFE DRIVEN PURPOSE which I did enjoy reading. Here is an assertion that Barker makes that I want to discuss:
Think about abortion. Fundamentalist "pro-lifers" view an individual person like they view an individual species, with no evolution leading up to its creation. A human being, like the human race, appears on the stage as a full person, they imagine. Adam was formed as a grown man, not a boy, child, baby, or fetus. To the true believer, there is no such thing as a half-developed person, just like there can be no half-soul. It is black or white, absolute, colorless. While the gestating human actually moves through a spectrum of developmental stages—in many of which the human is indistinguishable from other mammals—the religious anti-abortionists view the whole scenario not as a process but as an instantly completed creation, all involving a fully human person. The sperm contacts the egg and Presto, "You" are created. A zygote, blastocyst, embryo, or fetus is the same as a breathing baby in their polarized brains. But the rest of us, including many cultures not hampered by a misogynist faith, are able to understand that personhood is not a thing that begins at conception. It arrives somewhere later in the growth of a human organism. An embryo is not a person. A stem cell is not a person. As comedian Bill Maher pointed out in one of his hilarious monologues,1 you can freeze a stem cell indefinitely, which is something you definitely cannot do with a baby. Even the bible, which equates life with breath, actually seems to agree with modern American law, which acknowledges that a human life begins at viability. I don't know of any fundamentalists who add nine months to their age. But many believers, being religiously colorblind, can only conceive of "life" (a full person) as black or white, red or blue, all or nothing. Those of us who affirm a woman's freedom to decide her own reproductive future equate a human life with personhood, seeing the earlier stages of development within a spectrum leading up to a precious baby whose arrival and existence we do cherish. Personhood is blue, while a zygote is red, with a prism in the middle.
—
Notice below that Adrian Rogers answers with his first point the argument: "A fertilized egg is not human life—a zygote, an embryo—that's not a baby."
—
In Part 1 of this message, Adrian Rogers gave three reasons why the Church of Jesus Christ—and individual Christians—dare not remain silent in the face of more than a million deaths in America alone each year due to abortion. This subject, as painful and difficult as it is, is a matter of life, a matter of love and thirdly…
3. It is a matter of logic.
Most of us have been confronted with arguments in support of abortion. And through Roe v. Wade and Doe v. Bolton, we have had "abortion on demand" in America for many years. In that time, 57.3 million children's lives were extinguished before they ever had the opportunity to live. If you think about that number, it is overwhelming.
Christians dare not remain silent. But when we speak, we must be prepared with answers.
Here are a few you arguments you will hear—and the response you must give.
"A fertilized egg is not human life—a zygote, an embryo—that's not a baby."
Somebody once wrote "Dear Abby" and argued this:
To believe that the ovum and the sperm united are human life would be like believing that a vehicle was in existence after a nut and bolt were joined together at the beginning of an automobile assembly line.
They're saying, "Don't tell me that little sperm and that little egg is human life any more than a nut and a bolt joined together is an automobile."
But this analogy fails horribly. Friend, a nut and a bolt joined together—that's all it will ever be unless you add some other component to it. It is just simply a nut and bolt. But when a sperm and an egg come together, that is an individual, and amazing changes begin to take place! Cells begin to double exponentially. All you do is just add nutrition. You don't add any more parts. Just add nutrition and it continues to develop.
That analogy is terrible and foolish. Anyone with a mind and who thinks, will know it.
"It's not a baby while in the mother's womb. Life begins with the first breath."
That's foolish. Number one, the child needs oxygen to survive in its mother's womb. Oxygen comes through the umbilical cord. And number two, the child is already alive—his life has already begun. Babies in the womb move, breathe through the umbilical cord—and even sometimes hiccup!
"But abortion may be necessary to save the mother's life."
If we must choose between the preborn baby and the mother's life, then, indeed, the mother's life may be chosen because she was here first. But we are not in the business of taking the lives of babies for convenience as we are saving the life of the mother. But with today's medicine, such a need is rare indeed. World famous geneticist Dr. Jerome Lejune gave some of the greatest wisdom I've heard on this subject:
"I would do everything I could to save the life of the mother, but I would never attack and kill an unborn child."
What does he as a physician do?
"I do everything I can do to save the life of the mother, but I never move in with the purpose to kill a baby."
Do you see the difference?
"But what about all those babies conceived by rape or incest?"
First, only 1% of all abortions are performed because of rape or incest. This is a smokescreen designed to deflect and get you to concede that this person, so conceived, is not deserving of life.
Should a baby conceived out of rape or incest not live? The great singer Ethel Waters was born as the result of rape. Ruth, an ancestress of the Lord Jesus Christ, was a descendent of Moab, who was born out of an incestuous relationship.
If you say a baby born out of rape or incest ought not to live, what if there were a one month old baby in the crib born out of rape or incest? Would you kill that baby? What about a two-month-old or a five-year-old? Because the child was conceived under horrific circumstances, should the child be put to death? Remember, the child in the mother's womb is as much a child as one outside—and is completely innocent of any wrongdoing as regards his/her conception.
"But what if the baby is going to be deformed? Shouldn't we abort?"
Follow that line of reasoning. Do you believe people who are defective should be put to death? Just how perfect do you have to be in order to live? Where do we stop when we start eliminating those who are defective? What do we do with babies who arebornwith disabilities? Do we kill them? And when we start eliminating the unwanted, where do we end? What an argument!
And here's where it leads: The baby's defective. Let's kill it. Abortion before birth, infanticide after. Euthanasia: the person is old. Let's get the Dr. Kevorkian crowd to deal with them. Genocide: Let's just have some ethnic cleansing and get rid of a whole race.
"A woman's body is her own to do with as she pleases."
That's not entirely true. It's not legal for a woman to be a prostitute in most states. Not legal to inject her veins with heroin. Illegal not to wear a seatbelt. We realize that in civilization a woman's body is not always her own to do with whatever she wishes. But, friend, we're not talking about her body. We're talking about a life living in her. She is simply the host, and there's a guest in her womb, wanted or unwanted. Suppose there is an unwanted guest in my house. Do I have the right to murder an unwanted guest, saying "It's my house"?
"Personally, I'm against abortion, but what someone else does is none of my business."
What if, during Hitler's Germany, a politician had said, "Hitler ought not to be eradicating the Jews. I'm personally against it, but what someone does in the privacy of his own gas chamber—it's his business." There is no difference in saying, "I'm personally against abortion, but what somebody does with their own body is their business." Do you see the parallel?
—
It is my view that Carl Sagan let his evolutionary views affect the way he looked at the issue of abortion. I would like to also assert that Sagan was willing to manipulate science in order to try and reach objectives he had that didn't fit the evidence. The tactic he uses in his article on abortion in 1990 is especially reprehensible because he is using the language of a discredited scientific notion to try and give the impression that there is a scientific reason that it is okay to abortion unborn babies. Anybody familiar with Carl Sagan's work knows how powerful he can be with his word pictures.
Recently I have been revisiting my correspondence in 1995 with the famous astronomer Carl Sagan who I was introduced to when reading a book by Francis Schaeffer called HE IS THERE AND HE IS NOT SILENT written in 1968.
Francis Schaeffer
Francis Schaeffer in his book HE IS THERE AND HE IS NOT SILENT (Chapter 4) asserts:
Because men have lost the objective basis for certainty of knowledge in the areas in which they are working, more and more we are going to find them manipulating science according to their own sociological or political desires rather than standing upon concrete objectivity. We are going to find increasingly what I would call sociological science, where men manipulate the scientific facts. Carl Sagan (1934-1996), professor of astronomy and space science at Cornell University, demonstrates that the concept of a manipulated science is not far-fetched. He mixes science and science fiction constantly. He is a true follower of Edgar Rice Burroughs (1875-1950). The media gives him much TV prime time and much space in the press and magazine coverage, and the United State Government spent millions of dollars in the special equipment which was included in the equipment of the Mars probe–at his instigation, to give support to his obsessive certainty that life would be found on Mars, or that even large-sized life would be found there. With Carl Sagan the line concerning objective science is blurred, and the media spreads his mixture of science and science fiction out to the public as exciting fact.
Carl Sagan pictured below:
Carl Sagan pictured below:
__________________
When you read Sagan's words below on abortion it reminds me of Schaeffer's accusation of scientists like Sagan "manipulating science according to their own sociological or political desires rather than standing upon concrete objectivity."
_______________

I mailed a letter to Carl Sagan on August 30, 1995 and it included a letter that I had published that very day in the Democrat-Gazette.
My letter to the editor to the Arkansas Democrat-Gazette was published on August 30, 1995 and appeared under the title THE HUMANIST WORLD VIEW. Here is a portion of the published letter:
Adrian Rogers (pictured above was my pastor in the 1970's and 1980's)
Adrian Rogers, a former president of the Southern Baptist Convention, has rightly said, "Secular Humanism and so-called abortion rights are inseparably linked together."
The pro-abortion movement in America has benefited from support from such humanists as Lester R. Brown, James Farmer, Sol Gordon, Matthew Ies Spetter, Richard Dawkins, Kendrick Frazier, Gordon Stein and Gerald R. Larue.
Everette Hatcher III, Little Rock, Arkansas
In a letter from Carl Sagan dated December 5, 1995, Sagan disagreed with me concerning the close relationship between atheistic evolutionists and the abortion movement.
Thanks for your recent letter about evolution and abortion. The correlation is hardly one to one; there are evolutionists who are anti-abortion and anti-evolutionists who are pro-abortion.
I am not going to argue this point any further although I have done that elsewhere, but I want to move back to Schaeffer's original point about Sagan. Sagan went on his December 5, 1995 letter to tell me that he was enclosing his article "The Question of Abortion: A Search for Answers"by Carl Sagan and Ann Druyan. In that article you find these words below:
"By the third week . . . it looks a little like a segmented worm. By the and of the fourth week . . . it's recognizable as a vertebrate, its tube-shaped heart is beginning to beat, something like the gill arches of a fish or an amphibian have become conspicuous, and there is a pronounced tail. It looks something like a newt or a tadpole…. By the sixth week . . . the eyes are still on the side of the head, as in most animals, and the reptilian face has connected slits where the mouth and nose eventually will be….
By the end of the eighth week the face resembles a primate's but is still not quite human."
Here Sagan jumps back into former evolutionary thinking and uses the discredited theory of embryonic recapitulation to lead the reader to believe that the unborn baby is not a real human for the first six months. Ken Ham does a great job of exposing this below.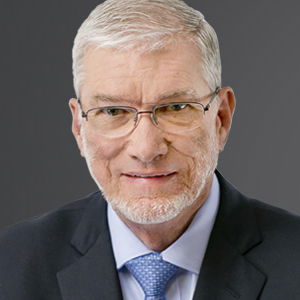 Ken Ham
ACTS & FACTS BACK TO GENESIS The Smartest Man in America?BY KENNETH HAM | TUESDAY, DECEMBER 01, 1992S
If you were asked to place a vote for the person whom you considered the smartest man in your country, for whom would you vote? Perhaps the President or Prime Minister? Maybe a leading scientist? What about a Nobel Prize winner?
In an August article in Parade Magazine, readers were asked the question, Who Are the Smartest People in America?" And who did the readers vote for? None other than Carl Sagan! He was the person mentioned by the most readers.
Who is Carl Sagan? He is an astronomer and author. He was appointed Professor of Astronomy and Space Science at Cornell University in 1968. Much of his fame has been gained by popularizing science through books, magazines, and the television series "Cosmos."
Carl Sagan is also an ardent evolutionist. In fact, he received the Pulitzer Prize for general non-fiction for the book The Dragons of Eden, which deals with the evolution of the human brain. Many people will be familiar with his phrase; "billions and billions of years" heard on the "Cosmos" television series.
He is also a doctrinaire "pro-choice" advocate in regard to the issue of abortion. In Parade Magazine April 22, 1990, Carl Sagan and Ann Druyan co-authored an article in which they advocated that an embryo developing in its mother's womb is not a real human until perhaps the sixth month of development. Thus they were insisting that babies could be aborted up until the third trimester.
The astonishing thing about this article is the so-called "scientific" justification used as a major part of the argument. What did the man voted as the "smartest man in America" say in this article?
He and his co-author used the old, discredited idea of embryonic recapitulation to assert that an embryo in its mother's womb is not a real human for the first six months. What is this recapitulation idea?
A German scientist at the time of Darwin, Professor Ernst Haeckel, said that when an embryo develops, it passes through the various evolutionary stages that reflect its evolutionary history. As the embryo develops, it supposedly goes through a worm-like state, then a fish stage with gill slits, then an amphibian stage, and so on, until it becomes human. This view once was prevalent in biology textbooks in schools and colleges around the world. Many students became convinced of evolution because of this idea—an idea that was even illustrated with diagrams to "prove" that it was true.
(Ernst Haeckel pictured above)
However, it is now a well-known fact that Haeckel doctored his illustrations to support this erroneous view. For instance, in the book The Neck of the Giraffe, by Francis Hitching (an author who is critical of Darwinian evolution but nonetheless is an evolutionist and not a creationist), the following statements are made:
"Although Haeckel's theory fell into disrepute during the peak years of neo-Darwinist supremacy, the revival of interest in embryonic development has led a number of today's biologists to look upon his ideas more favorably. The trouble is, Haeckel was a rogue. Time and time again, Haeckel doctored his illustrations outrageously to support his biogenetic law." Hitching goes on to talk about Haeckel's forgeries and deception. Haeckel even admitted that he falsified the diagrams.
What is so disturbing is that the man voted the "smartest man in America" still promotes ideas like Haeckel's. Read what the article in Parade Magazine, co-authored by Sagan, stated concerning the developing human embryo:
"By the third week . . . it looks a little like a segmented worm. By the and of the fourth week . . . it's recognizable as a vertebrate, its tube-shaped heart is beginning to beat, something like the gill arches of a fish or an amphibian have become conspicuous, and there is a pronounced tail. It looks something like a newt or a tadpole…. By the sixth week . . . the eyes are still on the side of the head, as in most animals, and the reptilian face has connected slits where the mouth and nose eventually will be….
By the end of the eighth week the face resembles a primate's but is still not quite human."
Although Sagan doesn't mention Haeckel, this article, which is cleverly written, clearly uses Haeckel's discredited recapitulation theory to justify abortion! Any person who had been taught recapitulation at school or college would immediately think that Sagan is also promoting Haeckel's ideas. How sad that many thousands of people (many of them young women), will have read this article thinking that what they read from this "smart" scientist must be trustworthy. Many may even abort a baby on the basis of this misleading information.
Just for interest, I checked a medical textbook called Medical Embryology, 3rd edition, by Jan Langman. The author states: " . . . it can no longer be said that the human embryo ever has gills. It has pharyngeal pouches. . . ."
One of the textbooks used in high schools in Australia, Biology – The Spectrum of Life, on page 208, states:"lt was once thought that the embryo's development (ontogeny) repeated the stages of evolutionary change. We now realize that this is not so." I am very pleased to see this change, because when I was a teacher in the public schools in Australia, the textbooks stated Haeckel's ideas as fact. The same has been true of textbooks in American schools. (It is distressing to learn, however, that some textbooks in schools today still promote or at least suggest Haeckel's ideas.) Many women who went through this education system may never have heard that what they were taught was wrong, and thus may have views on abortion based on false ideas. Evolutionary indoctrination (even using known false ideas) through public schooling has certainly been a powerful tool for the humanist agenda.
Why do people listen to Carl Sagan? Parade Magazine states that he is a man who has brought scientific knowledge down to earth for millions of people. Certainly, evolutionists have done a great job of popularizing their material to the public at a level they can understand. Creationists should take note of this. Evolutionists are master propagandists. Creationists have done much exciting scientific research and have tremendous challenges andanswers tothe evolutionists' dogma; and when people hear this information, it can change their lives. We need your support more than ever before to counteract the massive evolutionary propaganda.
According to one of the readers of Parade Magazine, Sagan "seems to have answers to every question, regardless of the subject." One of the problems in Christendom is that many Christians have not had answers to the basic questions of life because of the intense indoctrination of evolution and the lack of good teaching in our churches. But there is no excuse now! ICR and similar organizations around the world have a wealth of information available on the creation/evolution issue so that every Christian can have the knowledge and understanding to "be ready always to give an answer to every man that asketh you a reason of the hope that is in you with meekness and fear" (I Peter 3:15).
And remember at this Christmas time the One who came down to be our Savior did not develop through evolutionary worm, fish, and reptile stages to become a human. Just as the first Adam was made directly by God, so the physical body for the last Adam (Jesus Christ—the eternal Creator) was made by God to develop in Mary's womb, to be born (as the God-man), to live on Earth as a human, and to become the perfect sacrifice so that all may have the offer of eternal life with Him.
Cite this article: Kenneth Ham. 1992. The Smartest Man in America?. Acts & Facts. 21 (12).
Rene Magritte: The Life of an Artist – Art History School

Featured artist is MAGRITTE
RENÉ MAGRITTE (1898-1967)
One of the leading figures of surrealism, his apparently simple works are the result of a complex reflection about reality and the world of dreams
—
Francis Schaeffer
How Should We Then Live | Season 1 | Episode 7 | The Age of Non-Reason


How Should We Then Live | Season 1 | Episode 8 | The Age of Fragmentation
Whatever Happened To The Human Race? | Episode 1 | Abortion of the Human…

Whatever Happened To The Human Race? | Episode 4 | The Basis for Human D…

1984 SOUNDWORD LABRI CONFERENCE VIDEO – Q&A With Francis & Edith Schaefer

Related posts:
I have gone back and forth and back and forth with many liberals on the Arkansas Times Blog on many issues such as abortion, human rights, welfare, poverty, gun control and issues dealing with popular culture. Here is another exchange I had with them a while back. My username at the Ark Times Blog is Saline […]
By Everette Hatcher III|Posted in Francis Schaeffer, Prolife|Edit|Comments (0)
On March 17, 2013 at our worship service at Fellowship Bible Church, Ben Parkinson who is one of our teaching pastors spoke on Genesis 1. He spoke about an issue that I was very interested in. Ben started the sermon by reading the following scripture: Genesis 1-2:3 English Standard Version (ESV) The Creation of the […]
By Everette Hatcher III|Posted in Adrian Rogers, Atheists Confronted, Current Events|TaggedBen Parkinson, Carl Sagan|Edit|Comments (0)
Review of Carl Sagan book (Part 4 of series on Evolution) The Long War against God-Henry Morris, part 5 of 6 Uploaded by FLIPWORLDUPSIDEDOWN3 on Aug 30, 2010 http://www.icr.org/ http://store.icr.org/prodinfo.asp?number=BLOWA2http://store.icr.org/prodinfo.asp?number=BLOWASGhttp://www.fliptheworldupsidedown.com/blog _______________________ I got this from a blogger in April of 2008 concerning candidate Obama's view on evolution: Q: York County was recently in the news […]
By Everette Hatcher III|Posted in Atheists Confronted, Current Events, President Obama|Edit|Comments (0)
Review of Carl Sagan book (Part 3 of series on Evolution) The Long War against God-Henry Morris, part 4 of 6 Uploaded by FLIPWORLDUPSIDEDOWN3 on Aug 30, 2010 http://www.icr.org/ http://store.icr.org/prodinfo.asp?number=BLOWA2http://store.icr.org/prodinfo.asp?number=BLOWASGhttp://www.fliptheworldupsidedown.com/blog______________________________________ I got this from a blogger in April of 2008 concerning candidate Obama's view on evolution: Q: York County was recently in the news […]
By Everette Hatcher III|Posted in Atheists Confronted, Current Events, President Obama|Edit|Comments (0)
At the end of this post is a message by RC Sproul in which he discusses Sagan. Over the years I have confronted many atheists. Here is one story below: I really believe Hebrews 4:12 when it asserts: For the word of God is living and active and sharper than any two-edged sword, and piercing as far as the […]
By Everette Hatcher III|Posted in Adrian Rogers, Atheists Confronted, Current Events, Francis Schaeffer|Tagged Bill Elliff, Carl Sagan, Jodie Foster, RC Sproul|Edit|Comments (0)
Review of Carl Sagan book (Part 4 of series on Evolution) The Long War against God-Henry Morris, part 5 of 6 Uploaded by FLIPWORLDUPSIDEDOWN3 on Aug 30, 2010 http://www.icr.org/ http://store.icr.org/prodinfo.asp?number=BLOWA2http://store.icr.org/prodinfo.asp?number=BLOWASGhttp://www.fliptheworldupsidedown.com/blog _______________________ This is a review I did a few years ago. THE DEMON-HAUNTED WORLD: Science as a Candle in the Dark by Carl […]
By Everette Hatcher III|Posted in Atheists Confronted, Current Events|Edit|Comments (0)
Review of Carl Sagan book (Part 3 of series on Evolution) The Long War against God-Henry Morris, part 4 of 6 Uploaded by FLIPWORLDUPSIDEDOWN3 on Aug 30, 2010 http://www.icr.org/ http://store.icr.org/prodinfo.asp?number=BLOWA2http://store.icr.org/prodinfo.asp?number=BLOWASGhttp://www.fliptheworldupsidedown.com/blog______________________________________ I was really enjoyed this review of Carl Sagan's book "Pale Blue Dot." Carl Sagan's Pale Blue Dot by Larry Vardiman, Ph.D. […]
By Everette Hatcher III|Posted in Atheists Confronted, Current Events|Edit|Comments (0)
In today's news you will read about Kirk Cameron taking on the atheist Stephen Hawking over some recent assertions he made concerning the existence of heaven. Back in December of 1995 I had the opportunity to correspond with Carl Sagan about a year before his untimely death. Sarah Anne Hughes in her article,"Kirk Cameron criticizes […]
By Everette Hatcher III|Posted in Atheists Confronted|Edit|Comments (2)
In this post we are going to see that through the years humanist thought has encouraged artists like Michelangelo to think that the future was extremely bright versus the place today where many artist who hold the humanist and secular worldview are very pessimistic. In contrast to Michelangelo's DAVID when humanist man thought he […]
By Everette Hatcher III|Posted in Francis Schaeffer|Tagged David Leeds, J.I.PACKER, Joe Carter, Massimiliano Gioni, Michelangelo, Michelangelo's DAVID, Michelangelo's Florence Pietà, Paul McCarthy, Renaissance, Rick Pearcey, Rush Limbaugh, Tony Bartolucci|Edit|Comments (0)
_________ Antony Flew on God and Atheism Published on Feb 11, 2013 Lee Strobel interviews philosopher and scholar Antony Flew on his conversion from atheism to deism. Much of it has to do with intelligent design. Flew was considered one of the most influential and important thinker for atheism during his time before his death […]
By Everette Hatcher III|Posted in Current