—-
—-
DEC 01, 2020
Woody Allen is an American writer and director who's enjoyed decades of success throughout his career. From his start in television in the 1950s, through to current movies that he's still making in the present day, Allen's career is one for the ages. December 1 marks his 85th birthday, so let's take a look back on his career accomplishments throughout the years.
Kevin Winter/Getty Images Entertainment/Getty Images
A New York native, Allen was born on December 1, 1935, in The Bronx, but grew up in Brooklyn's Midwood neighborhood. His birth name was actually Allan Stewart Konigsberg—quite a change from the catchy moniker that he'd end up switching to at the age of 17. In fact, he changed his name to Heywood Allen but began adopting Woody for short.
His family's Jewish roots would become a big source of inspiration for his writing work. His grandparents had immigrated to the United States from Austria and Panevėžys, Lithuania, remaining in New York after arriving.
Considering his sharp wit it's unsurprising to learn that Allen began writing jokes to make money while still a teenager. He started by sending quips to newspaper columnists before being paid to write jokes for entertainers. Apparently not long into his career he began making more money than both of his parents combined
—
After Life #1 Trailer
—-
After Life 2 Trailer
—-
On Saturday April 18, 2020 at 6pm in London and noon in Arkansas, I had a chance to ask Ricky Gervais a question on his Twitter Live broadcast which was "Is Tony a Nihilist?" At the 20:51 mark Ricky answers my question. Below is the video:
—
—-
—-
If Death is the end then what is the point Kath asks below:
——
Kath: You are an atheist?
—-
Adrian Rogers on Evolution
—-
Charles Darwin Autobiography
Francis Schaeffer "The Age of NONREASON"
Letter
May 5, 2020
Woody Allen c/o
New York, NY
Dear Woody,
You got to take the time to watch the film series AFTERLIFE on Netflix since Ricky Gervais, you and Solomon in ECCLESIASTES talk about so many of the same nihilistic themes on life!!!
On page 332 of your autobiography you asserted: Like Bertrand Russell, I feel a great sadness for the human race. Unlike Bertrand Russell, I cant do long division. And maybe I can't transmute my suffering into great art or great philosophy, but I can write good one-liners, which distract momentarily and gives brief relief against the irresponsible consequences of the Big Bang.
Robert Foley quote
In the You Tube video "A Further 50 Renowned Academics Speaking About God (Part 1)," Dr. Foley asserted:
I think that Darwinism is one of the least adaptive beliefs in the world as it is basically saying that we are not important in the big scheme of things.
I agree with Dr. Foley and with you WOODY that evolution puts people in their current mindset and that is we are not special in the big scheme of things in life UNDER THE SUN as Solomon puts it in ECCLESIASTES.
Ecclesiastes 3: 18-21
18 I said in my heart with regard to the children of man that God is testing them that they may see that they themselves are but beasts. 19 For what happens to the children of man and what happens to the beasts is the same; as one dies, so dies the other. They all have the same breath, and man has no advantage over the beasts, for all is vanity.[n] 20 All go to one place. All are from the dust, and to dust all return.21 Who knows whether the spirit of man goes upward and the spirit of the beast goes down into the earth?
Ricky Gervais plays bereaved husband Tony Johnson in AFTER LIFE
This nihilist point of view found in your life WOODY (and in your autobiography) and in Solomon in ECCLESIASTES is also found in Ricky Gervais new NETFLIX film series AFTER LIFE.
If looking at things with the limited perspective of LIFE UNDER THE SUN then it appears that life will end for good and we will return to the dirt. This is also pictured vividly in the 5th episode of the second season of AFTER LIFE:
Tony: How long have you been posting your mail in a dog waste bin?
Older Gentleman: About a year I would say.
Tony: It says "Dog waste" on it.
Older Gentleman: yeah but my eyes are shot.
Tony: What did you think the smell was? Wasn't that a clue?
Older Gentleman: Yeah. I thought it was me. I have no one to be hygienic for. No point is there. No one to wash for.
Tony: Yourself maybe?
Older Gentleman: No point is there. No point to anything is there really? Where do they take dog crap? They probably bury it don't they? That's where we all are going to end up. We are all just future [dog crap]. I have no self esteem.
Schaeffer noted:
One of the most striking developments in the last half-century is the growth of a profound pessimism among both the well-educated and less-educated people. The thinkers in our society have been admitting for a long time that they have no final answers at all. Take Woody Allen, for example. Most people know his as a comedian, but he has thought through where mankind stands after the "religious answers" have been abandoned. In an article in Esquire (May 1977), he says that man is left with:
… alienation, loneliness [and] emptiness verging on madness…. The fundamental thing behind all motivation and all activity is the constant struggle against annihilation and against death. It's absolutely stupefying in its terror, and it renders anyone's accomplishments meaningless. As Camus wrote, it's not only that he (the individual) dies, or that man (as a whole) dies, but that you struggle to do a work of art that will last and then you realize that the universe itself is not going to exist after a period of time. Until those issues are resolved within each person – religiously or psychologically or existentially – the social and political issues will never be resolved, except in a slapdash way.
Allen sums up his view in his film Annie Hall with these words: "Life is divided into the horrible and the miserable."
Many would like to dismiss this sort of statement as coming from one who is merely a pessimist by temperament, one who sees life without the benefit of a sense of humor. Woody Allen does not allow us that luxury. He speaks as a human being who has simply looked life in the face and has the courage to say what he sees. If there is no personal God, nothing beyond what our eyes can see and our hands can touch, then Woody Allen is right: life is both meaningless and terrifying. As the famous artist Paul Gauguin wrote on his last painting shortly before he tried to commit suicide: "Whence come we? What are we? Whither do we go?" The answers are nowhere, nothing, and nowhere.
Tony and his wife Lisa who died 6 months ago of cancer
(Paul Gauguin's masterpiece below)

We have a similar situation in Tony Johnson's life in AFTERLIFE because Paul Gauguin's three questions are constantly contemplated by Tony:
"Whence come we?
What are we?
Whither do we go?"
Sadly in a atheist point of view the answers are NOWHERE, NOTHING and NOWHERE.
In the last years of his life King Solomon took time to look back and then he wrote the BOOK OF ECCLESIASTES. Solomon did believe in God but in this book he took a look at life "UNDER THE SUN." Christian scholar Ravi Zacharias has noted, "The key to understanding the Book of Ecclesiastes is the term 'UNDER THE SUN.' What that literally means is you lock God out of a closed system, and you are left with only this world of time plus chance plus matter."
Francis Schaeffer comments on the Book of Ecclesiastes and the subject of death:
Ecclesiastes 9:11
11 Again I saw that under the sun the race is not to the swift, nor the battle to the strong, nor bread to the wise, nor riches to the intelligent, nor favor to those with knowledge, but time and chance happen to them all.
Chance rules. If a man starts out only from himself and works outward it must eventually if he is consistent seem so that only chance rules and naturally in such a setting you can not expect him to have anything else but finally a hate of life.
Ecclesiastes 2:17-18a
17 So I hated life, because what is done under the sun was grievous to me, for all is vanity and a striving after wind. 18 I hated all my toil in which I toil under the sun…
That first great cry "So I hated life." Naturally if you hate life you long for death and you find him saying this in Ecclesiastes 4:2-3:
2 And I thought the dead who are already dead more fortunate than the living who are still alive. 3 But better than both is he who has not yet been and has not seen the evil deeds that are doneunder the sun.
He lays down an order. It is best never have to been. It is better to be dead, and worse to be alive. But like all men and one could think of the face of Vincent Van Gogh in his final paintings as he came to hate life and you watch something die in his self portraits, the dilemma is double because as one is consistent and one sees life as a game of chance, one must come in a way to hate life. Yet at the same time men never get beyond the fear to die. Solomon didn't either. So you find him in saying this.
Ecclesiastes 2:14-15
14 The wise person has his eyes in his head, but the fool walks in darkness. And yet I perceived that the same event happens to all of them. 15 Then I said in my heart, "What happens to the fool will happen to me also. Why then have I been so very wise?" And I said in my heart that this also is vanity.
The Hebrew is stronger than this and it says "it happens EVEN TO ME," Solomon on the throne, Solomon the universal man. EVEN TO ME, even to Solomon.
Ecclesiastes 3:18-21
18 I said in my heart with regard to the children of man that God is testing them that they may see that they themselves are but beasts. 19 For what happens to the children of man and what happens to the beasts is the same; as one dies, so dies the other. They all have the same breath, and man has no advantage over the beasts, for all is vanity.[n] 20 All go to one place. All are from the dust, and to dust all return.21 Who knows whether the spirit of man goes upward and the spirit of the beast goes down into the earth?
What he is saying is as far as the eyes are concerned everything grinds to a stop at death.
Ecclesiastes 4:16
16 There was no end of all the people, all of whom he led. Yet those who come later will not rejoice in him. Surely this also is vanity and a striving after wind.
That is true. There is no place better to feel this than here in Switzerland. You can walk over these hills and men have walked over these hills for at least 4000 years and when do you know when you have passed their graves or who cares? It doesn't have to be 4000 years ago. Visit a cemetery and look at the tombstones from 40 years ago. Just feel it. IS THIS ALL THERE IS? You can almost see Solomon shrugging his shoulders.
Ecclesiastes 8:8
8 There is no man that hath power over the spirit to retain the spirit; neither hath he power in the day of death: and there is no discharge in that war; neither shall wickedness deliver those that are given to it. (King James Version)
A remarkable two phrase. THERE IS NO DISCHARGE IN THAT WAR or you can translate it "no casting of weapons in that war." Some wars they come to the end. Even the THIRTY YEARS WAR (1618-1648) finally finished, but this is a war where there is no casting of weapons and putting down the shield because all men fight this battle and one day lose. But more than this he adds, WICKEDNESS WON'T DELIVER YOU FROM THAT FIGHT. Wickedness delivers men from many things, from tedium in a strange city for example. But wickedness won't deliver you from this war. It isn't that kind of war. More than this he finally casts death in the world of chance.
Ecclesiastes 9:12
12 For man does not know his time. Like fish that are taken in an evil net, and like birds that are caught in a snare, so the children of man are snared at an evil time, when it suddenly falls upon them.
Death can come at anytime. Death seen merely by the eye of man between birth and death and UNDER THE SUN. Death too is a thing of chance. Albert Camus speeding in a car with a pretty girl at his side and then Camus dead. Lawrence of Arabiacoming up over a crest of a hill 100 miles per hour on his motorcycle and some boys are standing in the road and Lawrence turns aside and dies.
Surely between birth and death these things are chance. Modern man adds something on top of this and that is the understanding that as the individual man will dies by chance so one day the human race will die by chance!!! It is the death of the human race that lands in the hand of chance and that is why men grew sad when they read Nevil Shute's book ON THE BEACH.
__________
By the way, the final chapter of Ecclesiastes finishes with Solomon emphasizing that serving God is the only proper response of man. Solomon looks above the sun and brings God back into the picture. I am hoping that your good friend Woody Allen will also come to that same conclusion that Solomon came to concerning the meaning of life and man's proper place in the universe in Ecclesiastes 12:13-14:
13 Now all has been heard;
here is the conclusion of the matter:
Fear God and keep his commandments,
for this is the whole duty of man.
14 For God will bring every deed into judgment,
including every hidden thing,
whether it is good or evil
(PICTURED BELOW in AFTER LIFE Tony Johnson talks regularly with Anne on the bench at the graveyard next to their spouse head-stones)
Francis Schaeffer pictured below:
(King Solomon the author of ECCLESIASTES pictured below)
The answer to find meaning in life is found in putting your faith and trust in Jesus Christ. The Bible is true from cover to cover and can be trusted.
Thank you again for your time and I know how busy you are.
Sincerely,
Everette Hatcher, everettehatcher@gmail.com, http://www.thedailyhatch.org, cell ph 501-920-5733, 13900 Cottontail Lane, Alexander, AR 72002
PS: What is the meaning of life? Find it in the end of the open letter I wrote to Ricky Gervais on April 23, 2020 and it was published on my blog under the title Open Letter #6 to Ricky Gervais on comparison of the Tony of AFTER LIFE to the Solomon of ECCLESIASTES, Both are searching for answers UNDER THE SUN but are coming up empty!.
Francis Schaeffer in the film WHATEVER HAPPENED TO THE HUMAN RACE?
Francis and Edith Schaeffer
—-
—
Ricky Gervais plays bereaved husband Tony Johnson in AFTER LIFE
Tony and his wife Lisa who died 6 months ago of cancer
(Above) Tony and Anne on the bench at the graveyard where their spouses are burie
—
Mandeep Dhillon as Sandy on her first assignment in 'After Life'. (Twitter)
A still from 'After Life' that captures the vibe of the Tambury Gazette. (Twitter)
Michael Scott of THE OFFICE (USA) with Ricky Gervais
After Life on Netflix stars Ricky Gervais as a bereaved husband (Image: Netflix)
—-
Psychiatrist played by Paul Kaye seen below.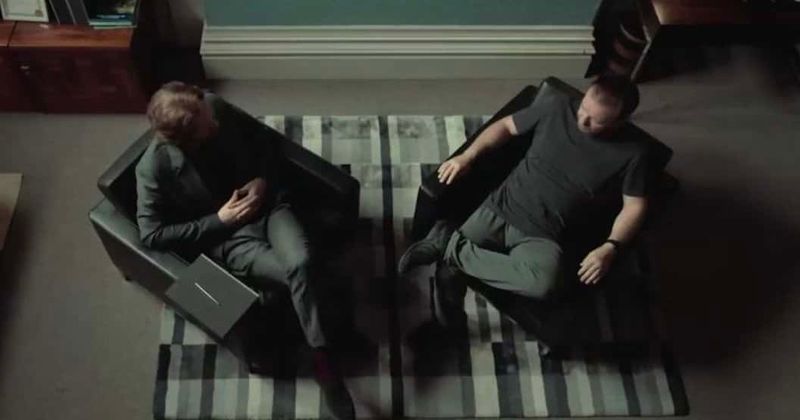 —
Big time director Woody Allen and wife Soon-Yi Previn along with daughters Bechet and Manzie Tio were at the Beverly Wilshire hotel in Beverly Hills, CA on June 15th, 2012
Woody, Soon-Yi and their children
Woody Allen y Soon-Yi Previn: la relación más extraña de la farándula
From left to right: Marion Cotillard, Alison Pill, Owen Wilson, and Woody Allen. "Midnight in Paris" will be available on DVD starting Dec. 20.
—-
CREDIT: SONY PICTURES CLASSICS
Above: Woody Allen directs Rachel McAdams and Owen Wilson in "Midnight in Paris."
FacebookTwitterPinterest ShowRoger Arpajou © 2011 Mediapro, Versatil Cinema & Gravier Productions/Courtesy of Sony Pictures Classics
On the Set
Woody Allen (left) and Owen Wilson discuss a scene during one of the film's many night shoots.
—
Kindred Spirits
Marion Cotillard and Owen Wilson are offered suggestions by director Woody Allen.
Says Cotillard: "Woody Allen in a way found his kind of spiritual son. It was like it was meant to be. Owen fits so perfectly in Woody's universe, it was really organic and made total sense."
—-
—
WOODY ALLEN, MIA FARROW, CRIMES AND MISDEMEANORS, 1989
– Image ID: BPD7JK
—
Everything You Always Wanted To Know About Sex* (*But Were Afraid To Ask)
—
Everything You Always Wanted To Know About Sex* (*But Were Afraid To Ask)
—
Everything You Always Wanted To Know About Sex* (*But Were Afraid To Ask)
—-
(Cliff learns that Professor Levy has committed suicide)
—
Woody directing CRIMES AND MISDEMEANORS below
—-
—
—
JONATHAN RHYS MEYERS, WOODY ALLEN, MATCH POINT, 2005
– Image ID: BPP133
—
LOS ANGELES, CA. December 08, 2005: LtoR: JONATHAN RHYS-MEYERS, SCARLETT JOHANSSON, WOODY ALLEN & EMILY MORTIMER at the Los Angeles premiere of their new movie Match Point. © 2005 Paul Smith / Featureflash
– Image ID: T5557A
—
Cannes Film Festival 2005 – 'Match Point' Photocall – Palais des Festival
– Image ID: G8853G
(Match point)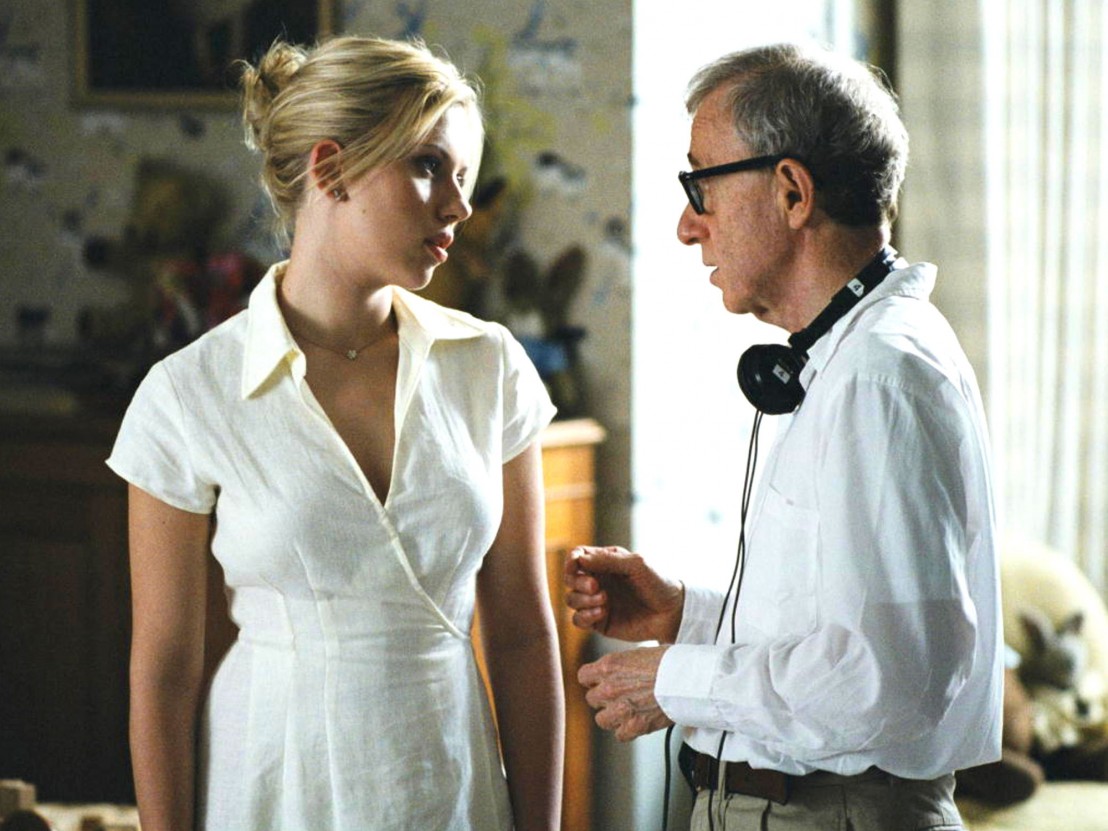 —-
a-midsummer-nights-sex-comedy
—-
Woody Allen as Andrew in A MIDSUMMER NIGHT'S SEX COMEDY
—-
—
Hannah and her sisters
(Annie Hall below)
—
—-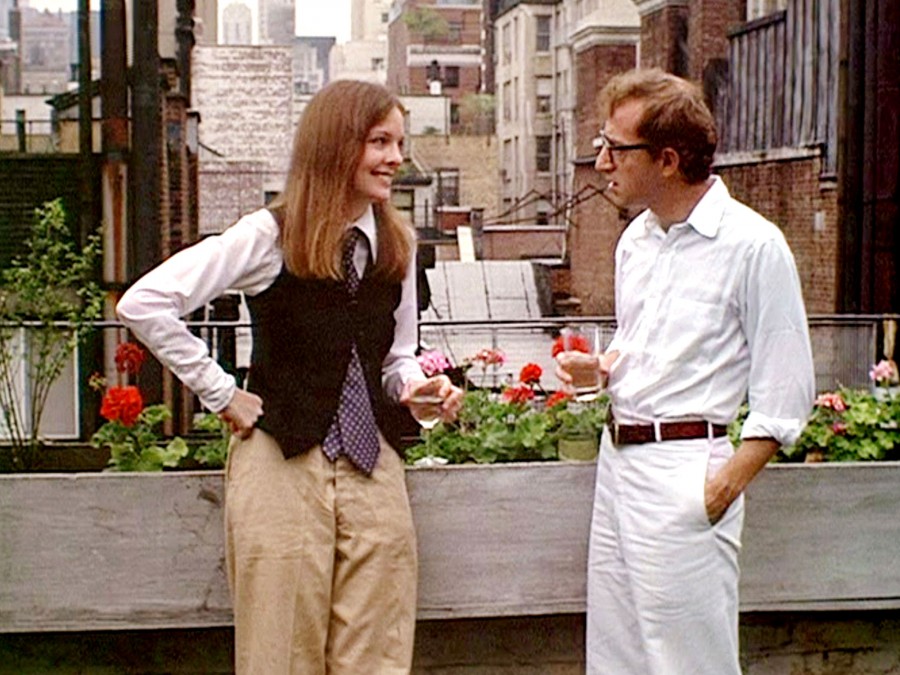 —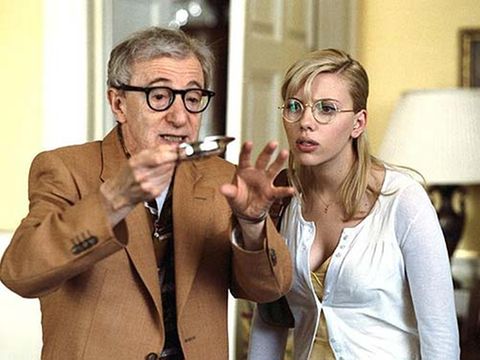 —-
Woody Allen in Manhattan
Woody Allen and Mariel Hemingway in "Manhattan." The film has taken on new meaning in recent months.Credit…Getty Images
Manhattan opens in breathtaking style: we are immediately blessed with shots of the finest sights of New York- the city skyline, the Queensboro bridge, the interior of the Guggenheim. A
Manhattan
—
Irrational Man
—-
Woody Allen on the set of Blue Jasmine. Photograph: Warner Bros

Woody Allen wrote the lead in Blue Jasmine with Cate Blanchett in mind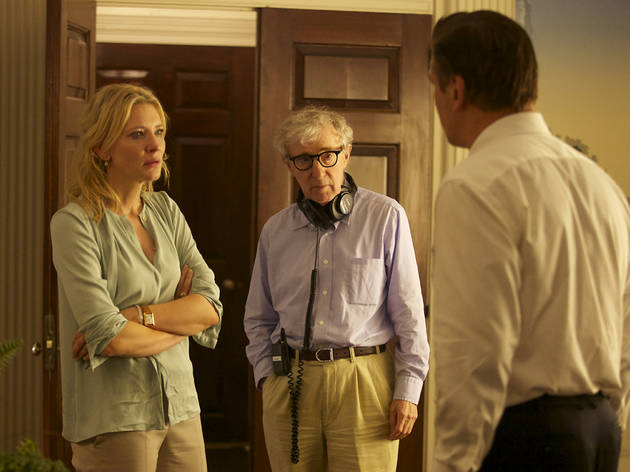 —-
LOVE AND DEATH (1975) WOODY ALLEN (DIR) LADT 001 VS
– Image ID: BKDHRK

—
Love And Death
The 5th film written and directed by Woody Allen
—-
(Cafe Society)
—
—-
Deconstructing Harry
'Deconstructing Harry' is the 27th film written and directed by Woody Allen.
—
—
Related posts:
I have gone back and forth and back and forth with many liberals on the Arkansas Times Blog on many issues such as abortion, human rights, welfare, poverty, gun control and issues dealing with popular culture. Here is another exchange I had with them a while back. My username at the Ark Times Blog is Saline […]By Everette Hatcher III | Posted in Biblical Archaeology, Francis Schaeffer, Prolife | Edit|Comments (0)
I have posted many of the sermons by John MacArthur. He is a great bible teacher and this sermon below is another great message. His series on the Book of Proverbs was outstanding too. I also have posted several of the visits MacArthur made to Larry King's Show. One of two most popular posts I […]By Everette Hatcher III | Posted in Adrian Rogers, Current Events | Edit|Comments (0)
I have posted many of the sermons by John MacArthur. He is a great bible teacher and this sermon below is another great message. His series on the Book of Proverbs was outstanding too. I also have posted several of the visits MacArthur made to Larry King's Show. One of two most popular posts I […]By Everette Hatcher III | Posted in Adrian Rogers, Current Events |Tagged Bible Prophecy, john macarthur | Edit|Comments (0)
Prophecy–The Biblical Prophesy About Tyre.mp4 Uploaded by TruthIsLife7 on Dec 5, 2010 A short summary of the prophecy about Tyre and it's precise fulfillment. Go to this link and watch the whole series for the amazing fulfillment from secular sources. http://www.youtube.com/watch?v=qvt4mDZUefo________________ John MacArthur on the amazing fulfilled prophecy on Tyre and how it was fulfilled […]By Everette Hatcher III | Posted in Biblical Archaeology | Edit|Comments (1)
John MacArthur on the Bible and Science (Part 2) I have posted many of the sermons by John MacArthur. He is a great bible teacher and this sermon below is another great message. His series on the Book of Proverbs was outstanding too. I also have posted several of the visits MacArthur made to Larry […]By Everette Hatcher III | Posted in Current Events | Edit|Comments (0)
John MacArthur on the Bible and Science (Part 1) I have posted many of the sermons by John MacArthur. He is a great bible teacher and this sermon below is another great message. His series on the Book of Proverbs was outstanding too. I also have posted several of the visits MacArthur made to Larry […]By Everette Hatcher III | Posted in Current Events | Edit|Comments (0)
Adrian Rogers – How you can be certain the Bible is the word of God Great article by Adrian Rogers. What evidence is there that the Bible is in fact God's Word? I want to give you five reasons to affirm the Bible is the Word of God. First, I believe the Bible is the […]By Everette Hatcher III | Posted in Adrian Rogers, Biblical Archaeology | Edit|Comments (0)
Is there any evidence the Bible is true? Articles By PleaseConvinceMe Apologetics Radio The Old Testament is Filled with Fulfilled Prophecy Jim Wallace A Simple Litmus Test There are many ways to verify the reliability of scripture from both internal evidences of transmission and agreement, to external confirmation through archeology and science. But perhaps the […]By Everette Hatcher III | Posted in Biblical Archaeology, Current Events | Edit|Comments (0)
I have gone back and forth and back and forth with many liberals on the Arkansas Times Blog on many issues such as abortion, human rights, welfare, poverty, gun control and issues dealing with popular culture. Here is another exchange I had with them a while back. My username at the Ark Times Blog is […]By Everette Hatcher III | Posted in Francis Schaeffer, Prolife | Edit|Comments (0)
Here is some very convincing evidence that points to the view that the Bible is historically accurate. Archaeological and External Evidence for the Bible Archeology consistently confirms the Bible! Archaeology and the Old Testament Ebla tablets—discovered in 1970s in Northern Syria. Documents written on clay tablets from around 2300 B.C. demonstrate that personal and place […]By Everette Hatcher III | Posted in Biblical Archaeology | E
——-

—-
—-
—-