—-
After Life #1 Trailer
—-
After Life 2 Trailer
—-
On Saturday April 18, 2020 at 6pm in London and noon in Arkansas, I had a chance to ask Ricky Gervais a question on his Twitter Live broadcast which was "Is Tony a Nihilist?" At the 20:51 mark Ricky answers my question. Below is the video:
—-
—-
If Death is the end then what is the point Kath asks below:
——
Kath: You are an atheist?
—-
(Above) Tony and Anne on the bench at the graveyard where their spouses are buried.
—
July 19, 2020
Ricky Gervais

Dear Ricky,
This is the 93th day in a row that I have written another open letter to you to comment on some of your episodes of AFTER LIFE, and then I wanted to pass along some evidence that indicates the Bible is historically accurate.
Before we get to the Hitler look alike baby let's take a look at a very brilliant man by the name of Solomon. Below are the comments of Francis Schaeffer on the universal man Solomon:
We have here the declaration of Solomon's universality:
1 Kings 4:30-34
English Standard Version (ESV)
30 so that Solomon's wisdom surpassed the wisdom of all the people of the east and all the wisdom of Egypt. 31 For he was wiser than all other men, wiser than Ethan the Ezrahite, and Heman, Calcol, and Darda, the sons of Mahol, and his fame was in all the surrounding nations. 32 He also spoke 3,000 proverbs, and his songs were 1,005. 33 He spoke of trees, from the cedar that is in Lebanon to the hyssop that grows out of the wall. He spoke also of beasts, and of birds, and of reptiles, and of fish.34 And people of all nations came to hear the wisdom of Solomon, and from all the kings of the earth, who had heard of his wisdom.
_________________________
Here is the universal man and his genius. Solomon is the universal man with a empire at his disposal. Solomon had it all.
Ecclesiastes 1:3
English Standard Version (ESV)
3 What does man gain by all the toil
at which he toils under the sun?
Schaeffer noted that Solomon took a look at the meaning of life on the basis of human life standing alone between birth and death "under the sun." This phrase UNDER THE SUN appears over and over in Ecclesiastes.
Pursuing Learning
Now let us look down the details of his searching.
In Ecclesiastes 1: 13a we have the details of the universal man's procedure. "And I set my mind to seek and explore by wisdomconcerning all that has been done under heaven."
So like any sensible man the instrument that is used is INTELLECT, and RAITIONALITY, and LOGIC. It is to be noted that even men who despise these in their theories begin and use them or they could not speak. There is no other way to begin except in the way they which man is and that is rational and intellectual with movements of that is logical within him. As a Christian I must say gently in passing that is the way God made him.
So we find first of all Solomon turned to WISDOM and logic. Wisdom is not to be confused with knowledge. A man may have great knowledge and no wisdom. Wisdom is the use of rationality and logic. A man can be very wise and have limited knowledge. Here he turns to wisdom in all that implies and the total rationality of man.
Works of Men done Under the Sun
After wisdom Solomon comes to the great WORKS of men. Ecclesiastes 1:14, "I have seen all the works which have been doneunder the sun, and behold, all is [p]vanity and striving after wind." Solomon is the man with an empire at this disposal that speaks. This is the man who has the copper refineries in Ezion-geber. This is the man who made the stables across his empire. This is the man who built the temple in Jerusalem. This is the man who stands on the world trade routes. He is not a provincial. He knew what was happening on the Phonetician coast and he knew what was happening in Egypt. There is no doubt he already knew something of building. This is Solomon and he pursues the greatness of his own construction and his conclusion is VANITY AND VEXATION OF SPIRIT.
Ecclesiastes 2:18-20
18 Thus I hated all the fruit of my labor for which I had labored under the sun, for I must leave it to the man who will come after me. 19 And who knows whether he will be a wise man or a fool? Yet he will have control over all the fruit of my labor for which I have labored by acting wisely under the sun. This too is vanity. 20 Therefore I completely despaired of all the fruit of my labor for which I had labored under the sun.
He looked at the works of his hands, great and multiplied by his wealth and his position and he shrugged his shoulders.
Ecclesiastes 2:22-23
22 For what does a man get in all his labor and in his striving with which he labors under the sun? 23 Because all his days his task is painful and grievous; even at night his mind does not rest. This too is vanity.
—
Now if a brilliant man like Solomon could not find the meaning to life UNDER THE SUN, is there any hope for you and me? The surprising answer is that it is not about how brilliant or arrogant we are but in where we are looking. The Christian Scholar Ravi Zacharias noted, "The key to understanding the Book of Ecclesiastes is the term UNDER THE SUN — What that literally means is you lock God out of a closed system and you are left with only this world of Time plus Chance plus matter." You are not going to find it UNDER THE SUN but only above the sun, and it will not be a result of how brilliant you are.

—
Ricky Gervais plays bereaved husband Tony Johnson in AFTER LIFE
In AFTER LIFE in season two there is a scene when Tony and Lenny interview parents of a baby who looks like Hitler with his hair combed forward and a mustache painted on with eyeliner. Tony objects to this contrived situation saying it is not newsworthy and the parents even agree that they could have done "Chinese baby that looked like Kim Jong-un and Tony replies "Or even a Korean one even."
Here you have Ricky surrounding Tony with idiots in AFTER LIFE like Lenny and Kath to create great situations for comedy. Likewise in life Ricky you are quite arrogant on twitter in your criticisms of Christianity when there are times you haven't studied up on the situations. For instance, we see this attitude from your friend Richard Dawkins. Your recent visit with Richard included you asking him, "Can we bring back the Mammoth?" Richard gave a convoluted answer and you retorted, "If you don't know Richard then just say so!"
—

Adrian Rogers: Pictured above and his quote below:
Did you know that all atheists are not atheists because of intellectual problems? They're atheists because of moral problems. You say, "But I know some brilliant people who are atheists." Well, that may be so, but I know some brilliant people who are not. You say, "I know some foolish people who believe in God." Well, I know everyone who doesn't believe in God is foolish.
In other words there are brilliant and stupid people on both sides of the fence and it is not an intellectual issue but a moral one.
Brian Harrison who is both an agnostic and a historian comments:
I have always remained an agnostic and not an atheist. I am not militant about it. I have never seen any evidence for it, and if anything, being a historian has turned me the other way.
—
I have enjoyed reading the book OUTGROWING GOD by your friend Richard Dawkins, but sometimes he talks beyond his field of scientific knowledge and he gets burned. For instance, on page 53 he states:
Genesis says Abraham owned camels, but archaeological evidence shows that the camel was not domesticated until many centuries after Abraham
5 reasons why domesticated camels likely existedMegan Sauter November 12, 2018 16 Comments 2730 views Share
Did camels exist in Biblical times?
Some Biblical texts, such as Genesis 12 and 24, claim that Abraham owned camels. Yet archaeological researchshows that camels were not domesticated in the land of Canaan until the 10th century B.C.E.—about a thousand years after the time of Abraham. This seems to suggest that camels in these Biblical stories are anachronistic.
Abraham's Camels. Did camels exist in Biblical times? Camels appear with Abraham in some Biblical texts—and depictions thereof, such as The Caravan of Abram by James Tissot, based on Genesis 12. When were camels first domesticated? Although camel domestication had not taken place by the time of Abraham in the land of Canaan, it had in Mesopotamia. Photo: PD-1923.Mark W. Chavalas explores the history of camel domestication in his Biblical Views column "Did Abraham Ride a Camel?"published in the November/December 2018 issue of Biblical Archaeology Review. Although he agrees that camel domestication likely did not take place in Canaan until the 10th century B.C.E., he notes that Abraham's place of origin was not Canaan—but Mesopotamia. Thus, to ascertain whether Abraham's camels are anachronistic, we need to ask: When were camels first domesticated in Mesopotamia?
Chavalas explains that the events in the Biblical accounts of the Patriarchs and Matriarchs (Abraham and Sarah, Isaac and Rebekah, and Israel and Rachel) have been traditionally dated to c. 2000–1600 B.C.E. (during the Middle Bronze Age). Camels appear in Mesopotamian sources in the third millennium B.C.E.—before this period. However, the mere presence of camels in sources does not necessarily mean that camels were domesticated.
The question remains: When were camels domesticated in Mesopotamia?
In his examination of camel domestication history, Chavalas looks at a variety of textual, artistic, and archaeological sources from Mesopotamia dating to the third and second millennia. We will examine five of these sources here:
1. One of the first pieces of evidence for camel domestication comes from the site of Eshnunna in modern Iraq: A plaque from the mid-third millennium shows a camel being ridden by a human.
2. Another source is a 21st-century B.C.E. text from Puzrish-Dagan in modern Iraq that may record camel deliveries.
3. Third, an 18th-century B.C.E. text (quoting from an earlier third millennium text) from Nippur in modern Iraq says, "the milk of the camel is sweet." Chavalas explains why he thinks this likely refers to a domesticated camel:
Having walked in many surveys through camel herds in Syria along the Middle Euphrates River, I believe that this text is describing a domesticated camel; who would want to milk a "wild camel"? At the very least, the Bactrian camel was being used for dairy needs at this time.
4. Next, an 18th-century B.C.E. cylinder seal depicts a two-humped camel with riders. Although this seal's exact place of origin is unknown, it reputedly comes from Syria, and it resembles other seals from Alalakh (a site in modern Turkey near Turkey's southern border with Syria).
5. Finally, a 17th-century text from Alalakh includes camels in a list of domesticated animals that required food.
Camel Domestication. When were camels first domesticated? This impression of an 18th-century B.C.E. cylinder seal from Syria depicts a two-humped camel with riders. The seal and other archaeological discoveries shed light on camel domestication history, suggesting that camel domestication had occurred in Mesopotamia by the second millennium B.C.E. Photo: ©The Walters Art Museum, Baltimore.
Although domesticated camels may not have been widespread in Mesopotamia in the second millennium, these pieces of evidence show that by the second millennium, there were at least some domesticated camels. Thus, camel domestication had taken place in Mesopotamia by the time of Abraham. Accordingly, Chavalas argues that the camels in the stories of Abraham in Genesis are not anachronistic.
Learn more about the history of camel domestication in Mark W. Chavalas's Biblical Views column "Did Abraham Ride a Camel?" published in the November/December 2018 issue of Biblical Archaeology Review.——————
Subscribers: Read the full Biblical Views column "Did Abraham Ride a Camel?" by Mark W. Chavalas in the November/December 2018 issue of Biblical Archaeology Review.

Stephan Feuchtwang comments:
I think I was always an atheist; I had to ask myself what is God all the time; however, I am deeply respectful, as well as utterly sceptical, of what people say they have as their spiritual experience including what they say about God or gods; I have a preference for polytheism. I come from a psycho-analytically inclined family culture; my mother was psycho-analysed and did graphology, and I am married to a psycho-analytic therapist; what Freud calls an oceanic experience, the emotion of religiosity that goes with a belief in God, I think I can detect in myself; I have never had an epiphany but have had oceanic experiences, the sense of wonder, as the arch-atheist, Richard Dawkins.
—-
Francis Schaeffer noted concerning Charles Darwin's loss of faith:
This is very sad. He lies on his bunk and the Beagle tosses and turns and he makes daydreams, and his dreams and hopes are that someone would find in Pompeii or some place like this, an old manuscript by a distinguished Roman that would put his stamp of authority on it, which would be able to show that Christ existed. This is undoubtedly what he is talking about. Darwin gave up this hope with great difficulty.
Ricky you have an advantage of 150 years over your hero Charles Darwin and the archaeologist's spade has continued to dig. Take a look at this piece of evidence from the book WHATEVER HAPPENED TO THE HUMAN RACE? by Francis Schaeffer and C. Everett Koop:
TRUTH AND HISTORY (chapter 5 of WHATEVER HAPPENED TO THE HUMAN RACE?)
In the previous chapter we saw that the Bible gives us the explanation for the existence of the universe and its form and for the mannishness of man. Or, to reverse this, we came to see that the universe and its form and the mannishness of man are a testimony to the truth of the Bible. In this chapter we will consider a third testimony: the Bible's openness to verification by historical study.
Christianity involves history. To say only that is already to have said something remarkable, because it separates the Judeo-Christian world-view from almost all other religious thought. It is rooted in history.
The Bible tells us how God communicated with man in history. For example, God revealed Himself to Abraham at a point in time and at a particular geographical place. He did likewise with Moses, David, Isaiah, Daniel and so on. The implications of this are extremely important to us. Because the truth God communicated in the Bible is so tied up with the flow of human events, it is possible by historical study to confirm some of the historical details.
It is remarkable that this possibility exists. Compare the information we have from other continents of that period. We know comparatively little about what happened in Africa or South America or China or Russia or even Europe. We see beautiful remains of temples and burial places, cult figures, utensils, and so forth, but there is not much actual "history" that can be reconstructed, at least not much when compared to that which is possible in the Middle East.
When we look at the material which has been discovered from the Nile to the Euphrates that derives from the 2500-year span before Christ, we are in a completely different situation from that in regard to South America or Asia. The kings of Egypt and Assyria built thousands of monuments commemorating their victories and recounting their different exploits. Whole libraries have been discovered from places like Nuzu and Mari and most recently at Elba, which give hundreds of thousands of texts relating to the historical details of their time. It is within this geographical area that the Bible is set. So it is possible to find material which bears upon what the Bible tells us.
The Bible purports to give us information on history. Is the history accurate? The more we understand about the Middle East between 2500 B.C. and A.D. 100, the more confident we can be that the information in the Bible is reliable, even when it speaks about the simple things of time and place.
TRUTH AND HISTORY (chapter 5 of WHATEVER HAPPENED TO THE HUMAN RACE?, under footnote #94)
So the story goes on. We have stopped at only a few incidents in the sweep back to the year 1000 B.C. What we hope has emerged from this is a sense of the historical reliability of the Bible's text. When the Bible refers to historical incidents, it is speaking about the same sort of "history" that historians examine elsewhere in other cultures and periods. This borne out by the fact that some of the incidents, some of the individuals, and some of the places have been confirmed by archaeological discoveries in the past hundred years has swept away the possibility of a naive skepticism about the Bible's history. And what is particularly striking is that the tide has built up concerning the time before the year 1000 B.C. Our knowledge about the years 2500 B.C. to 1000 B.C. has vastly increased through discoveries sometimes of whole libraries and even of hitherto unknown people and languages.
There was a time, for example, when the Hittite people, referred to in the early parts of the Bible, were treated as fictitious by critical scholars. Then came the discoveries after 1906 at Boghaz Koi (Boghaz-koy) which not only gave us the certainty of their existence but stacks of details from their own archives!
—-

The answer to find meaning in life is found in putting your faith and trust in Jesus Christ. The Bible is true from cover to cover and can be trusted.
Thank you again for your time and I know how busy you are.
Sincerely,
Everette Hatcher, everettehatcher@gmail.com, http://www.thedailyhatch.org, cell ph 501-920-5733, 13900 Cottontail Lane, Alexander, AR 72002
PS: What is the meaning of life? Find it in the end of the open letter I wrote to you on April 23, 2020.
—
Below is the workforce of THE TAMBURY GAZETTE
—
Seen below is the third episode of AFTERLIFE (season 1) when Matt takes Tony to a comedy club with front row seats to cheer him up but it turns into disaster!!!
——
—-
—
Part 1 "Why have integrity in Godless Darwinian Universe where Might makes Right?"
Part 2 "My April 14, 2016 Letter to Ricky mentioned Book of Ecclesiastes and the Meaninglessness of Life"
Part 3 Letter about Brandon Burlsworth concerning suffering and pain and evil in the world. "Why didn't Jesus save her [from cancer]?" (Tony's 10 year old nephew George in episode 2)
Part 4 Letter on Solomon on Death Tony in episode one, "It should be everyone's moral duty to kill themselves."
Part 5 Letter on subject of Learning in Ecclesiastes "I don't read books of fiction but mainly science and philosophy"
Part 6 Letter on Luxuries in Ecclesiastes Part 6, The Music of AFTERLIFE (Part A)
Part 7 Letter on Labor in Ecclesiastes My Letter to Ricky on Easter in 2017 concerning Book of Ecclesiastes and the legacy of a person's life work
Part 8 Letter on Liquor in Ecclesiastes Tony's late wife Lisa told him, "Don't get drunk all the time alright? It will only make you feel worse in the log run!"
Part 9 Letter on Laughter in Ecclesiastes , I said of laughter, "It is foolishness;" and of mirth, "What does it accomplish?" Ecclesiastes 2:2
Part 10 Final letter to Ricky on Ladies in Ecclesiastes "I gathered a chorus of singers to entertain me with song, and—most exquisite of all pleasures— voluptuous maidens for my bed…behold, all was vanity and a striving after wind, and there was nothing to be gained under the sun" Ecclesiastes 2:8-11.
Part 11 Letter about Daniel Stanhope and optimistic humanism "If man has been kicked up out of that which is only impersonal by chance , then those things that make him man-hope of purpose and significance, love, motions of morality and rationality, beauty and verbal communication-are ultimately unfulfillable and thus meaningless." (Francis Schaeffer)
Part 12 Letter on how pursuit of God is only way to get Satisfaction Dan Jarrell "[In Ecclesiastes] if one seeks satisfaction they will never find it. In fact, every pleasure will be fleeting and can not be sustained, BUT IF ONE SEEKS GOD THEN ONE FINDS SATISFACTION"
Part 13 Letter to Stephen Hawking on Solomon realizing he will die just as a dog will die "For men and animals both breathe the same air, and both die. So mankind has no real advantage over the beasts; what an absurdity!" Ecclesiastes
Part 14 Letter to Stephen Hawking on 3 conclusions of humanism and Bertrand Russell destruction of optimistic humanism. "That Man is the product of causes which had no prevision of the end they were achieving; that his origin, his growth, his hopes and fears, his loves and his beliefs, are but the outcome of accidental collocations of atoms—no philosophy which rejects them can hope to stand. Only within the scaffolding of these truths, only on the firm foundation of unyielding despair, can the soul's habitation henceforth be safely built."(Bertrand Russell, Free Man's Worship)
Part 15 Letter to Stephen Hawking on Leonardo da Vinci and Solomon and Meaningless of life "I hate life. As far as I can see, what happens on earth is a bad business. It's smoke—and spitting into the wind" Ecclesiastes Book of Ecclesiastes Part 15 "I hate life. As far as I can see, what happens on earth is a bad business. It's smoke—and spitting into the wind" Ecclesiastes 2:17
Part 16 Letter to Stephen Hawking on Solomon's longing for death but still fear of death and 5 conclusions of humanism on life UNDER THE SUN. Francis Schaeffer "Life is just a series of continual and unending cycles and man is stuck in the middle of the cycle. Youth, old age, Death. Does Solomon at this point embrace nihilism? Yes!!! He exclaims that the hates life (Ecclesiastes 2:17), he longs for death (4:2-3) Yet he stills has a fear of death (2:14-16)"
—
Mandeep Dhillon as Sandy on her first assignment in 'After Life'. (Twitter)
A still from 'After Life' that captures the vibe of the Tambury Gazette. (Twitter)
Michael Scott of THE OFFICE (USA) with Ricky Gervais
After Life on Netflix stars Ricky Gervais as a bereaved husband (Image: Netflix)
—-
Psychiatrist played by Paul Kaye seen below.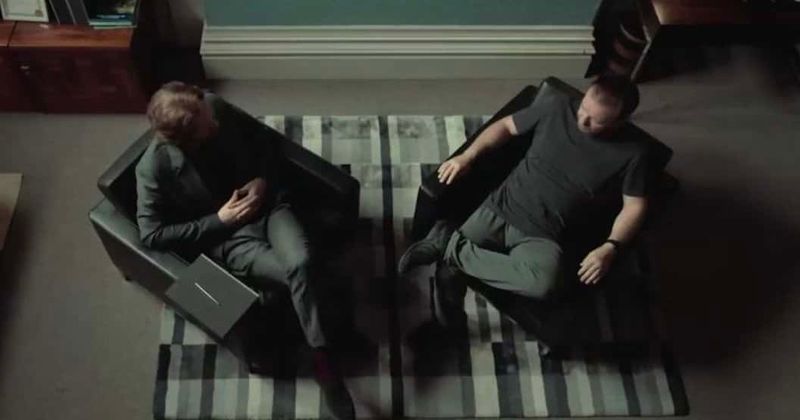 —
Tony Johnson with his dog Brandi seen below:
—-
Related posts:
I have gone back and forth and back and forth with many liberals on the Arkansas Times Blog on many issues such as abortion, human rights, welfare, poverty, gun control and issues dealing with popular culture. Here is another exchange I had with them a while back. My username at the Ark Times Blog is Saline […]By Everette Hatcher III | Posted in Biblical Archaeology, Francis Schaeffer, Prolife | Edit|Comments (0)
I have posted many of the sermons by John MacArthur. He is a great bible teacher and this sermon below is another great message. His series on the Book of Proverbs was outstanding too. I also have posted several of the visits MacArthur made to Larry King's Show. One of two most popular posts I […]By Everette Hatcher III | Posted in Adrian Rogers, Current Events | Edit|Comments (0)
I have posted many of the sermons by John MacArthur. He is a great bible teacher and this sermon below is another great message. His series on the Book of Proverbs was outstanding too. I also have posted several of the visits MacArthur made to Larry King's Show. One of two most popular posts I […]By Everette Hatcher III | Posted in Adrian Rogers, Current Events |Tagged Bible Prophecy, john macarthur | Edit|Comments (0)
Prophecy–The Biblical Prophesy About Tyre.mp4 Uploaded by TruthIsLife7 on Dec 5, 2010 A short summary of the prophecy about Tyre and it's precise fulfillment. Go to this link and watch the whole series for the amazing fulfillment from secular sources. http://www.youtube.com/watch?v=qvt4mDZUefo________________ John MacArthur on the amazing fulfilled prophecy on Tyre and how it was fulfilled […]By Everette Hatcher III | Posted in Biblical Archaeology | Edit|Comments (1)
John MacArthur on the Bible and Science (Part 2) I have posted many of the sermons by John MacArthur. He is a great bible teacher and this sermon below is another great message. His series on the Book of Proverbs was outstanding too. I also have posted several of the visits MacArthur made to Larry […]By Everette Hatcher III | Posted in Current Events | Edit|Comments (0)
John MacArthur on the Bible and Science (Part 1) I have posted many of the sermons by John MacArthur. He is a great bible teacher and this sermon below is another great message. His series on the Book of Proverbs was outstanding too. I also have posted several of the visits MacArthur made to Larry […]By Everette Hatcher III | Posted in Current Events | Edit|Comments (0)
Adrian Rogers – How you can be certain the Bible is the word of God Great article by Adrian Rogers. What evidence is there that the Bible is in fact God's Word? I want to give you five reasons to affirm the Bible is the Word of God. First, I believe the Bible is the […]By Everette Hatcher III | Posted in Adrian Rogers, Biblical Archaeology | Edit|Comments (0)
Is there any evidence the Bible is true? Articles By PleaseConvinceMe Apologetics Radio The Old Testament is Filled with Fulfilled Prophecy Jim Wallace A Simple Litmus Test There are many ways to verify the reliability of scripture from both internal evidences of transmission and agreement, to external confirmation through archeology and science. But perhaps the […]By Everette Hatcher III | Posted in Biblical Archaeology, Current Events | Edit|Comments (0)
I have gone back and forth and back and forth with many liberals on the Arkansas Times Blog on many issues such as abortion, human rights, welfare, poverty, gun control and issues dealing with popular culture. Here is another exchange I had with them a while back. My username at the Ark Times Blog is […]By Everette Hatcher III | Posted in Francis Schaeffer, Prolife | Edit|Comments (0)
Here is some very convincing evidence that points to the view that the Bible is historically accurate. Archaeological and External Evidence for the Bible Archeology consistently confirms the Bible! Archaeology and the Old Testament Ebla tablets—discovered in 1970s in Northern Syria. Documents written on clay tablets from around 2300 B.C. demonstrate that personal and place […]By Everette Hatcher III | Posted in Biblical Archaeology | E
——
Francis Schaeffer THE AGE of FRAGMENTATION
——-

—-
—-
—-