___
726 Harrison 04-27-2011 Part 3
Football camp
Uploaded on Jun 4, 2006
Brandon Burlsworth Football camp
______________
Quinton Aaron of "The Blindside" talks "Greater" and the faith and character of Brandon Burlsworth
Published on Oct 28, 2015
Quinton Aaron, star of "The Blindside", discusses why he is so proud to be a part of "Greater", and talks about the faith and character of Brandon Burlsworth, the greatest walk-on in college football history. "Greater" is Brandon's story.
WATCH THE TRAILER FOR 'GREATER', FILM ABOUT FORMER ARKANSAS WALK-ON BRANDON BURLSWORTH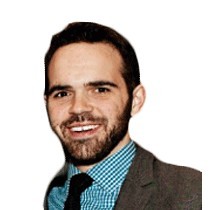 BY ANDREW DOUGHTY
FIRST LOOK – "Greater" movie review
Razorbacks Remember Legend With Award
Uploaded on Aug 23, 2010
The Brandon Burlsworth Award will honor the former hog's memory and help walk on hogs succeed.
________________
Greater: Official Trailer – Old #2
Brandon Burlsworth
Uploaded on Aug 31, 2011
Brandon was a walk on turned All American at the University of Arkansas. He was drafted by the Indianapolis Colts and 11 days later was tragically killed in a car accident. The Brandon Burlsworth Foundation was founded in his name and has several programs: The Burls Kids program takes underprivileged children to all Arkansas Razorback and Indianapolis Colts home games. The BBF in partnership with Walmart provides eye care to 14,000 pre-K thru 12th grade students whose working families are trying, but still cannot afford extras like eye care and do not qualify for state funded programs. We hold football camps each year in Harrison and Little Rock and we have several football scholarship and awards including the Burlsworth Trophy, a national award given out to the most outstanding Division One college football player who began his career as a walk-on.
Related posts:
___________