______________
Why was William S. Burroughs put on the cover of Sgt. Pepper's Lonely Hearts Club Band? Burroughs was challenging the norms of the 1960's but at the same time he was like the Beatles in that he was also searching for values and he never found the solution. (In the last post in this series I will talk about the one person on the cover of Sgt. Pepper's that did have access to the answer of values.) WHY DID THE "BEATLES" PUT BURROUGHS ON THE COVER? Francis Schaeffer hit the nail on the head when he said of Burroughs and those of the BEAT GENERATION:
These men are like John Osborne. They are idealists without an ideal. An idealist for which no ideal exist as far as they are concerned. So you can say they are puritanical in the sense they are furious simply because they want values and they can't find them, so they are smashing…I will say two things about these men. It is always the same. FIRST, aren't they horrible? We are at war with these men. They are trying to destroy us….It is like a real breath from the devil and they are destructive and then SECONDLY, they are really seeking purpose and they are really seeking values. They are not nobody. You can say they are horrible, but you can't say they are nobody. 
SCHAEFFER WAS RIGHT TO COMPARE BURROUGHS TO JOHN OSBORNE. CHECK OUT THIS SMALL PORTION OF THIS ARTICLE BELOW WHERE OSBORNE ATTACKS THE IDEA OF FIXED VALUES:
Wednesday, January 8, 2014
Music and The General Culture's Shift Away From Absolute Truth
By
Pastor Stephen Feinstein
Next Schaeffer moves onto drama and focuses in on John Osborne (1929-1980). As brilliant as a playwright as this man was, he too was part of this movement towards absurdity. In his famous play Martin Luther, he deliberately distorts history to promote his view of truth. Luther was a man that was absolutely committed to truth and he was convinced that he was right in his doctrinal stances against the Roman Catholic Church. Well, in Osborne's play, the story ends with one of Luther's old Catholic mentors asking, "Martin, do you know you are right?" And contrary to all history, Osborne has Luther answer, "Let's hope so." The curtain rolls, and the audience is left with the mood that nothing is certain. What a moving way to end a play! If someone missed the point in a philosophy textbook, they certainly would have gotten it from the emotional pit in their stomach after watching the play. This is how drama works. It has the unique power, like music, to bypass the intellect and go straight for the emotions.
The Beatles were looking for lasting satisfaction in their lives and their journey took them down many of the same paths that other young people of the 1960's were taking. No wonder in the video THE AGE OF NON-REASON Schaeffer noted,  " Sergeant Pepper's Lonely Hearts Club Band…for a time it became the rallying cry for young people throughout the world. It expressed the essence of their lives, thoughts and their feelings." 
(Francis Schaeffer pictured below)
__
William S. Burroughs introduced by Lauren Hutton on Saturday Night Live November 7, 1981:
Timothy Leary with William Burroughs
William S. Burroughs: The Possessed
Published on Jan 29, 2015
Thelema Now! host Frater Puck discusses William S. Burroughs, possession, synchronicities and chaos magick.
____________________________________
Francis Bacon with Burroughs
_____________
_______________
______________
William Burroughs was an American novelist, short story writer, essayist and spoken word performer.  A primary figure of the Beat Generation, he is considered to be "one of the most politically trenchant, culturally influential, and innovative artists of the 20th century."  In the music industry he is a cultural legend, having influenced several generations musicians.  He is on the album cover of The Beatles "Sgt. Pepper's Lonely Hearts Club Band", he is in the video for the U2 song "Last Night on Earth", he released a collaboration with Kurt Cobain and his writings even inspired the band name Steely Dan.
His cult like status in the music industry is evident in these photos of Burroughs with some of the musicians he has inspired.  Remember, these musicians wanted to meet him, not the other way around…
And finally Kurt Cobain, who even collaborated with his idol Burroughs on a lengthy 9:42 song titled The "Priest" They Called Him (1992) in which Cobain provided a distorted guitar backing track behind Burroughs spoken word.  The two did not meet in person during the collaboration but they did meet a year later at Burroughs home in Lawrence, Kansas in October of 1993.
As Kurt drove away, Burroughs remarked to his assistant,
"There's something wrong with that boy; he frowns for no good reason."
The "Priest" They Called Him (1992)
Francis Schaeffer comments on William Burroughs:
I am going to read first from Douglas M. Davis article, "The New Mood: An Obsession with the Absurd." National Observer (February 1965), and then comment on it.
"William Burroughs, 50, is the most controversial of them all, former drug addict, he wrote an impressionistic intensely detailed account of his experience and published it in 1962 under the title NAKED LUNCH."
If there is anything that guarantees to make you nauseated it is NAKED LUNCH, and that is anybody, not just Christians.
"The book provoked a lively debate that is still in progress filled with pages and pages of what seemed to be gratuitous pornography. Critic John Wayne labeled NAKED LUNCH the merest trash, not worth a second glance. Mary McCarthy  didn't agree. She called it the most important novel of the age and the epic of the century."
That is because Mary McCarthy really belongs in the same thing. I saw Mary McCarthy on the BBC-3 television program when we were in England coming back from my last lecture time in the States. It was a discussion on censorship with Kenneth Tynan on November 13, 1965 and suddenly while discussing censorship Tynan used the most famous of all four letter words on TV and Mary McCarthy just laughed. I was fascinated and I thought the BBC was further along than I thought it was. Then the war started in Parliament the next day, embarrassment and finally apologies for the use of the famous four letter word on the BBC. Why do these men smash things this way? Mary McCarthy would think NAKED LUNCH is a good book because she belongs in the same black bath.
"Mr. Burroughs new novel NOVA EXPRESS will hardly settle matters. Like NAKED LUNCH it is impressionistic although not filled with pornography but with rough brutal language. If ever a book was written with rage it is this one. One doesn't have to be a psychologist to perceive the moralist behind the mask of William Burroughs. Indeed, it is puritanical anger in the man that both saves the books from the charge of depravity and makes them unreadable."
I would say that is right. These men are not cabbages. These men are like John Osborne. They are idealists without an ideal. An idealist for which no ideal exist as far as they are concerned. So you can say they are puritanical in the sense they are furious simply because they want values and they can't find them, so they are smashing. And again we ask why do they smash things so? I will say two things about these men. It is always the same. FIRST, aren't they horrible? We are at war with these men. They are trying to destroy us. If I am a Christian and I'm reading in an uncritical way and naive fashion they will destroy us. They will destroy everything they touch. It is like a real breath from the devil and they are destructive and then SECONDLY, they are really seeking purpose and they are really seeking values. They are not nobody. You can say they are horrible, but you can't say they are nobody. 
Biografilm 2014 – Burroughs: The Movie – Official Trailer
William Burroughs is featured at the end of this music video by U2
U2 – Last Night on Earth
Terry Southern with William S. Burroughs, Allen Ginsberg and Jean Genet at the 1968 Democratic Convention in Chicago.
Junkie author William S. Burroughs on heroin addiction: CBC Archives
Published on Dec 5, 2012
In this clip from 1977, the renowned William S. Burroughs, the author of 'Naked Lunch' and 'Junkie', talks about his addiction to heroin. He says it didn't cause any real damage to his health and he has no regrets. For more classic clips, go to http://www.cbc.ca/archives
_____________
Kurt Cobain & William S Burroughs – The Priest They Called Him
william s. burroughs
Let's rewind the videotape to November 7, 1981. That's when Beat writer William S. Burroughs made his first appearance on American national television. Appropriately, it was on the irreverent, late-night comedy show, Saturday Night Live. Actress Lauren Hutton makes the introduction, setting up Burroughs to read from Naked Lunch (1959) and Nova Express (1964). You can watch the action above, which happens to be the opening scene of Burroughs, a 1983 documentary by Howard Brookner. The complete film is listed in our collection of 450 Free Movies Online (look under Documentaries), along with a 1997 BBC documentary on the author. For more good video dedicated to Burroughs, don't miss the following:
William S. Burroughs Reads His First Novel, Junky (find it also in our collection ofFree Audio Books)
"The Thanksgiving Prayer," Read by William S. Burroughs and Shot by Gus Van Sant
Gus Van Sant Adapts William S. Burroughs' The Discipline of D.E.: An Early 16mm Short
William S. Burroughs on the Art of Cut-up Writing
From Wikipedia, the free encyclopedia
| | |
| --- | --- |
| | This article needs additional citations for verification. (July 2013) |
The "Priest" They Called Him is a collaboration between the American novelist William S. Burroughs and musician Kurt Cobain. Cobain provides dissonant guitar backing based on "Silent Night" and "To Anacreon in Heaven" to Burroughs' deadpan reading. Originally released as a limited edition 10-inch picture disc on Tim/Kerr Records in 1993, it was subsequently re-released on CD and 10-inch vinyl.
This short piece read was first published in Exterminator! The titular "Priest" is the protagonist, an otherwise nameless heroin addict trying to score on Christmas Eve. After selling a leather suitcase filled with a pair of severed legs (and subsequently visiting the ubiquitous crooked doctor), the Priest returns to a boarding house with a fix. While preparing, the Priest is interrupted by muffled moans from the next room. He knocks and finds a crippled Mexican boy in the throes of agonizing withdrawal. After giving the boy his drugs as an act of charity, the Priest returns to his room, reclines on his bed and dies, in what Burroughs calls "the immaculate fix." Another reading of this piece was also used in The Junky's Christmas, a short animated film in 1990.
Cover art
[
edit
]
The cover image and treatment was by Mark Trunz, who also took the picture of Cobain. The picture of Burroughs was taken by Gus Van Sant for his book 108 Photographs. Steve Connell created the jacket design. Kurt Cobain's friend and bandmate Krist Novoselic is featured on the cover as the Priest.
The original 10-inch record is one-sided, with cover art completely covering the disc along with a hand written number, while the flip-side features etched autographs of Cobain and Burroughs: "William S. Burroughs" and "Kurtis Donald Cȯhbaine". The release details "TK 92-10044" are etched in the inner groove of Side A.
The 10-inch vinyl reissue has cover art in black and white in the center on side one, which contains the audio. Side two has their autographs.
Recording
[
edit
]
Wiliam Burroughs recorded at Red House Studios in Lawrence, Kansas, on September 25, 1992. It was engineered by Brad Murphy. Cobain's guitar part was recorded in November 1992. Barrett Jones pushed the record button straight to DAT at Laundry Room Studios in Seattle, Washington. The mixdown was engineered by Ed Rose with James Grauerholz at Red House Studios; Grauerholtz also produced. Thor Lindsay served as executive producer.
Personnel
[
edit
]
All personnel credits adapted from the single's liner notes.[2]
Performers
Writer, philosopher, artist, and co-founder of the Beat Generation, William S. Burroughs — who died in 1997 at the age of 83 — continues to be a vital cultural force today. The author of books like Junky, Queer, and Naked Lunch, Burroughs forged the cornerstone of a modern American cultural movement with Jack Kerouac, Allen Ginsberg, and other visionary writers and artists. His buttoned-up, three-piece exterior cloaked a dark genius that hungered for hustlers and heroin — way back in the 1940s. On February 5, William S. Burroughs would have been 97, but his spirit undoubtedly lives on, with more about him still coming out.
Yony Leyser's documentary William Burroughs: A Man Within is due on DVD February 15, filled with Burroughs rarities and interviews with everyone from John Waters, Laurie Anderson, and Patti Smith to Gus Van Sant, Iggy Pop, and Thurston Moore. Slated to be published this summer, Ah Pook Is Here is a collaboration between William S. Burroughs and artist Malcolm McNeill. The "word/image novel" predicted the emergence of the ever-popular modern literary genre, the graphic novel. So if you have $260,000 laying around, you could do worse than invest in the William S. Burroughs Word Horde 2.0, considering the potential publishing rights. But for the rest of us, we'll just celebrate by pulling out a big, sweet, flaming sheet-cake of love with words instead of candles, each representing one small piece of Burroughs' life before he finally succumbed to his biggest obsession: death.
1. William S. Burroughs' uncle was Ivy Lee, the godfather of modern public relations and a publicist for the Rockefellers.
2. His mother, Laura Lee Burroughs, came from a prominent Southern family, and claimed to be related to Robert E. Lee.
3. William S. Burroughs' dad's first name was Mortimer. He was the owner of a plate-glass company.
4. Their family fortune came from the Burroughs Adding Machine.
5. Burroughs' parents sold their stock for $200,000 in 1929 — right before the stock market crash.
6. Burroughs used his first gun at age eight.
7. The same year, he wrote his first short story, "The Autobiography of a Wolf."
8. Burroughs was introduced to opium by his family's housekeeper.
9. Later in life, he thought he might have been sexually abused by a family relative.
10. From age 12 to 15, William S. Burroughs went to John Burroughs School in St. Louis. John and William were not related.
Junkie, 1953 [via]
11. He discovered the counterculture lifestyle at age 13 after reading You Can't Win, the autobiography of Jack Black. It was around this time that he first began experimenting with drugs.
12. His short essay "Personal Magnetism" was published in the John Burroughs Review in 1929.
13. He learned about sex from studying classics.
14. Burroughs' parents sent him to the Los Alamos Boys School in New Mexico, a boarding school for the wealthy, when he was 15. He was later expelled after taking chloral hydrate with another student.
15. At 16, he lost his virginity to a boy in the next bunk bed.
16. He destroyed all his diaries from this period.
William S. Burroughs [via]
17. Burroughs graduated with a degree in English literature from Harvard University in 1936. He was known for keeping to himself, and spent most of his free time with a .32 revolver and his pet ferret.
18. His parents gave him an allowance of $200 a month after graduation. $200 in 1936 was roughly equivalent to $3000 in 2011.
19. Burroughs worked as a cub reporter for the St. Louis Post-Dispatch, but disliked the job and refused to cover certain stories.
20. Burroughs was turned down four times by the military.
21. He moved to Vienna to study medicine at age 22.
22. In Europe, Burroughs married a Jewish woman named Ilse Klapper in order for her to escape Nazi occupation and obtain a visa to the United States.
23. They divorced, but remained close friends for decades.
24. He purposely cut off his left pinky at age 25.
William S. Burroughs' left hand [via]
25. He brought his severed finger to his psychiatrist Herbert Wiggers, who admitted him to a mental hospital.
26. Burroughs said that cutting off his little finger was part of "an initiation ceremony into the Crow Indian tribe."
27. He later wrote a short story about the experience called "The Finger."
28. Burroughs moved to Chicago in 1942 and got a job as an exterminator.
29. He also worked as an employee-fraud detective.
30. In Chicago, Burroughs became friends with Lucien Carr and Dave Kammerer; both men were also from St. Louis.
31. Burroughs moved to New York City in 1943, where he became friends with Allen Ginsberg and Jack Kerouac.
32. In 1944, their friend Lucien Carr murdered Dave Kammerer for making sexual advances.
Lucien Carr [via]
33. Burroughs and Kerouac were arrested as material witnesses to the crime.
34. The two collaborated on a novel based on the event, And the Hippos Were Boiled in Their Tanks.
35. While the book was completed in 1945, it remained unpublished until 2008.
36. Burroughs met his future common-law wife Joan Vollmer through Jack Kerouac, who was dating her roommate, Edie Parker.
Joan Vollmer
37. The four of them moved in together in 1944.
38. Joan was the first girl Edie knew who practiced birth control with a diaphragm.
39. Kerouac introduced Burroughs' wife Joan to Benzedrine inhalers.
40. In 1946, Burroughs was arrested for forging narcotics prescriptions.
41. At the same time, Joan was committed to a mental hospital for acute amphetamine-induced psychosis.
42. Burroughs and his wife moved to Texas and grew marijuana.
43. They had a son, William Burroughs III, aka Bill, Jr., born in 1947 in Conroe, Texas.
44. After being arrested for drugs in New Orleans, Burroughs and his family moved to Mexico City in 1949.
45. He studied Anthropology as a graduate student at Mexico City College.
46. In 1951, Burroughs killed Joan after shooting her in the head while playing William Tell.
47. They used a highball glass, not an apple.
48. Right before she was killed, Joan allegedly said, "I can't watch this — you know I can't stand the sight of blood."
49. The police officially ruled it an accident, and Burroughs never served time for the crime.
50. In his book Queer, Burroughs wrote: "I am forced to the appalling conclusion that I would never have become a writer but for Joan's death, and to a realization of the extent to which this event has motivated and formulated my writing."
51. Though it was written between 1951 and 1953, Queer wasn't published until 1985.
52. Burroughs moved to Colombia in search of the entheogenic vine yagé (ayahuasca) in 1953.
53. He corresponded with Ginsberg about his experiences; their exchange was published in 1963 as The Yage Letters.
54. Junkie was first published in 1953 under Burroughs' pen name, William Lee.55. Burroughs met his future collaborator Brion Gysin and author Paul Bowles in Tangier in 1954.
56. Kerouac, Ginsberg, and Ginsberg's lover Peter Orlovsky visited Burroughs in Morocco in 1956 and helped him to organize Naked Lunch.
David Woodard, William Burroughs, and Brion Gysin's dream machine
57. Naked Lunch was rejected for publication by City Lights Books.
58. Chicago Review editor Irving Rosenthal was fired for publishing excerpts of the book.
59. Burroughs lived with Ginsberg in Paris, where he met Maurice Girodias of Olympia Press, who published Naked Lunch in 1959.
60. Burroughs had a bad trip on psychedelic mushrooms that Timothy Leary gave him in 1961.
61. After it was published in the US in 1962, Naked Lunch was officially declared obscene by the Commonwealth of Massachusetts. Allen Ginsberg and Norman Mailer testified in defense of the book.
Naked Lunch, 1968 [via]
62. In 1966, courts rejected the obscenity charges against Naked Lunch. The case marked the last major censorship hearing against written literature in America.
63. "I do definitely mean what I say to be taken literally, yes, to make people aware of the true criminality of our times, to wise up to the marks," Burroughs told an interviewer in 1970. He described Naked Lunch as "a frozen moment when everyone sees what is on the end of every fork."
64. While living in London, he reportedly sold his typewriter to buy heroin.
65. Burroughs appeared on the cover of the Sgt. Pepper's Lonely Hearts Club Band. (He's next to Marilyn Monroe in the middle.)
66. He attended the 1968 Democratic convention in Chicago with Jean Genet, Terry Southern, Allen Ginsberg, Richard Seaver, and John Berendt, where he witnessed police riots against demonstrators.
67. Burroughs lived abroad for 24 years before returning to NYC in 1974.
68. He taught at City College of New York from January to May of 1974.
69. Patti Smith had a huge crush on Burroughs ("He's like another kind of Bible," is how she once described him); he encouraged her to sing.
Patti Smith and William Burroughs, photo by Allen Ginsberg [via]
70. Burroughs' son was one of the first people in the US to get a liver transplant in 1976.
71. William S. Burroughs worked as adjunct faculty at the Jack Kerouac School of Disembodied Poetics of Naropa Institute in Boulder, Colorado from 1976 to 1978.
72. While he was one of the pioneers of gay liberation movement, Burroughs said, "I have never been gay a day in my life."
The Soft Machine, 1967 [via]
73. He wrote for High Times magazine.
74. He loved snakes.
75. He always carried a gun, even in bed.
Photo by Jon Blumb [via]
76. He'd also carry a custom-made sword-cane and a switchblade.
77. His physician's name was Dr. Harvey Carcass.
78. He loved cats, having as many as six at a time.
79. Burroughs' son Bill, Jr. died from a hemorrhage at age 33 on March 3, 1981.
80. Bill Burroughs, Jr. wrote two autobiographical novels before his death: Speed (1970) and Kentucky Ham (1973).
81. William S. Burroughs moved to Lawrence, Kansas in 1981 with his life manager James Grauerholz, who helped him organize and publish his works.
Early Routines, 1982 [via]
82. He made paintings using bullets from shotguns.
83. He was inducted into the American Academy and Institute of Arts and Letters.
84. The Ministry of Culture of France gave him the order of Commandeur del'Ordre des Arts et des Lettres.
85. During his life, Burroughs painted over 600 Manila file folders featuring "automatic calligraphy," which he called his "life files."
86. His first solo art exhibition was in December 1987 at Tony Shafrazi Gallery in NYC.
87. Burroughs was a regular on the set of David Cronenberg's 1991 film adaptation of Naked Lunch.
88. He had triple bypass surgery at age 77 and quit smoking after the operation.
89. He was in a GAP commercial in 1993.
90. Kurt Cobain visited Burroughs six months before committing suicide. The pair had collaborated on Burroughs' spoken word EP The "Priest" They Called Him.
91. Burroughs was featured in a Nike ad campaign in 1994.
92. He is considered the godfather of punk, even though he resisted the title.
93. He recorded a song with Ministry called "Quick Fix." He also appeared in the music video for their song "Just One Fix."
William S. Burroughs in 1983
94. He has a drink named after him: "The Burroughs" is made with vodka and Coke.
95. Burroughs died of a heart attack in Lawrence, Kansas at age 83. His epitaph reads: "American Writer."
96. He died five months after Allen Ginsberg passed away. In a 1961 interview Ginsberg asked Burroughs "What is death?" His response: "A gimmick. It's the time-birth-death gimmick. Can't go on much longer, too many people are wising up."
97. William S. Burroughs' final words in his last journal entry were: "Love? What is it? Most natural painkiller what there is. Love."
Tags:Allen Ginsberg, Beat Generation, Jack Kerouac, Junky, Queer, William S Burroughs
______________
Kurt Cobain & William S Burroughs, Claude Debussy & Erik Satie, Gene Kelly & Fred Astaire, Paul McCartney & Jeff Buckley, James Brown, Brian Jones, Keith Richards & Mick Jagger, Mick Jagger, Catherine Deneuve & Andy Warhol
The Burroughs Guy: 
An interview with James Grauerholz by Tom King
James Grauerholz is heir and executor of the estate of William S. Burroughs-maestro of the Beats, writer of "Naked Lunch," international queer, academic junkie, wife-shooter, Harvard graduate, an undeniably American artist.  Grauerholz lived 30 years with Burroughs. Street Level joins Grauerholz in a booth at Pachamama's for a moseying reminiscence of Burroughs and the Beats…
A brief history of James Grauerholz…

Grauerholz: I'm a Kansas boy from Coffeyville. Came here to KU in the late '60s, went off to New York in the early '70s. Began working with William Burroughs in 1974 and continued until he passed away in '97. Came back to Lawrence in 1979 and here you find me now.You were responsible for bringing William Burroughs to Lawrence.(laughs) Responsible? Am I to credit or to blame? It seemed like a good idea at the time. I left New York because I'm not down with glamour-the whole phenomenon of celebrity and fame, and how distorting that is to the famous individual's life. And even though I have some responsibility-or credit, or blame-for helping make William more famous, I got fed up with how delusional people become with their mental image of Burroughs, someone that they have to talk to.
What did you do to enhance Burroughs' fame?
Again, I don't know how much credit I can take. When he came back to the United States in January 1974 : he had pretty much been in London for 14 years or so.When he got back to New York, he was in the category of: "Oh, him? Is he still alive?" Burroughs' fame was not recent in 1974. Only a few people really noticed that he had come back. He came back to do a semester's residency at CCNY (City College of New York)-Allen Ginsberg fixed him up with this appointment. It was a bit of money-which he needed-and it was a bit of work, and engagement with younger people, and so forth. It was also a getaway from London. I guess Allen had decided, in his opinion, that William's life in London was kind of a dead-end. William was drinking a lot, and he was preoccupied with 
Piccadilly Circus
-they're called Dilly Boys, you know: hustlers. I mean, he had relationships too, but:
He was partying hard.
He was. It sounds funny to say about William Burroughs, but he was a disciplined person. He did work hard to write every day. But sometimes he was working too hard, and the writing wasn't : it became formulaic. He himself thought he was in a dead-end.
Here's a story you might like: When I met William, I had been given his number to make a dinner date by 
Allen Ginsberg
-I had just arrived in New York, in February 1974. I had met Allen a year before on a visit to New York. I had written fan letters to each of them back in '72 from here in Lawrence. So Allen said: "Burroughs is here [in New York]." And I didn't even know it when I headed to New York. I was 21 at the time. I was excited to meet him. Ginsberg knew that I was a fan of Burroughs foremost of all the Beats and that I was a self-educated scholar of the Beats and their writings, and their lives. So I went over to meet William, and, when you look back on it, everything started up very quickly. We went out to dinner and had drinks. I visited again with him in a few days. And it was in a couple of weeks or less that he invited me to stay with him in the loft at 452 Broadway that he was subletting from the late painter Michael Balog. It was a huge loft. : So it turned out that I became William Burroughs' roommate. And we were very close-that was my domicile for a couple of months. Here are two anecdotes:City College is way up in Washington Heights-Upper West Side. And to get there on the subway William had to get up at o'dark-thirty. Of course, he drank every night. He drank chilled Dewar's scotch and chilled soda-no ice. So I would sleep in, of course. Actually, I was working-I don't remember how many days a week-at Gotham Book Mart. Andreas Brown had hired me, just one of many young cataloguer types that Andy Brown helped. But I would sleep in when I could and I remember William coming back from Washington Heights and saying: "I feel like bitching you out, because here you're sleeping while I have to get up and get my ass out of here at six in the morning." Then he added: "But I realize I'm the one whose job it is, not you."And the other anecdote is:He once told me that he thought his : how did he put it? I'd like to get it right : He thought his talent was gone; he couldn't write another real book.
To you, who were the Beats?
Ginsberg, 
[Jack] Kerouac
 and Burroughs, not necessarily in that order. The friendships they formed, and the circle that coalesced around them at Columbia in '43, '44 and '45-during World War II-was a serendipitous combination of social backgrounds, of ethnic and cultural backgrounds. They self-consciously intended to start a school, or a movement, or a literary wave.Why are they called Beats? "We are the Beat Generation"-Kerouac was the one who popularized that, though John Clellon Holmes was probably one who shares credit in coming up with it. 
Herbert Huncke
, the junkie raconteur, probably was the pathway of that expression into their circle. It's a street expression: "Man, I'm really beat"; or "A guy walked in with a beat bennie"-which means his overcoat is really worn out; or "He beat me for my change"-which means he took the money and went into the place to see the dealer and went out the back door of that hotel, never to be seen again. Or beat as in "beat down"-there are acres of speculation about what it means and where it comes from. And then, of course, Kerouac famously ex post facto comes in and says: "Well, it's beat like 'beatitude.' It's beatified, it's a beatification."Around Christmas of 1943, they all have met-and I'll spare you the begats and how they actually connected-but they met from three different worlds. Ginsberg was 17, from Paterson, New Jersey, and Jewish-an intellectual with strong labor-lawyer, socialist leanings: his Communist mother Naomi Ginsberg, and so forth. Kerouac was from Lowell, Massachusetts. He was Catholic, of French-Canadian extraction, and his early literary influences would certainly include Thomas Wolfe-that would be the kind of thing he was trying to do. Ginsberg was 17, Jack was 21 and William was about to turn 30, in February 1944. He was considerably older. …Burroughs invented what became known as the Beats. He was the main vector of what went into that-and I don't mean to minimize the contributions of Kerouac and Ginsberg, or any of the wider circle of arguably Beat-termed people. But William had a classical education: he was a graduate of Harvard, he'd done graduate studies in Vienna-well, that was kind of laughable-in medicine, and at Harvard in anthropology, and at Columbia in psychology. He brought to the table the left-handed path in Western letters and philosophy. He brought the Voltaire, the Jonathan Swift, the Petronius Arbiter-The Satyricon-Thomas Nashe-The Unfortunate Traveller-and, of course, Shakespeare by the yard.Burroughs studied under Kittredge and Lowe at Harvard, major scholars of Shakespeare and Chaucer. He brought this left-handed path: satire and : sort of like the book of Ecclesiastes-it stands out from all the other books in the Bible because it basically says: "You know all that stuff about human nature being basically good, or at least perfectible? Hogwash." Human nature, apparently-at least on the record-is wicked and contemptibly stupid. And that's amusing, in a bitter way-what later was called black humor.
In what ways did the Beats influence or impact American letters?
Let me say first that I have a little problem with the concept of "the Beats." They really are so different in the end. They were only grouped together by factors like their own deliberate self-legendarization-they were legends in their own minds. They had the vanity and the grandiosity of youth. Immortality, ambition-they weren't aware of the limitations of life. American letters at the time were in the condition where any change would be in the direction of freedom-any change.
Were you a fan of Burroughs' writing, initially?
I stumbled across "Naked Lunch" at the age of 14. And it wasn't the first bitingly satirical, black-humorish thing I had read, but it was far and away the best. I loved it. It changed my life. I knew it was changing my life as I read it.
Later in life, Burroughs became a kind of patron saint to a certain breed of rock and roller: Patti Smith, Michael Stipe:
There was a time when Burroughs was just Burroughs. The time when that changes is November 1959, when Life Magazine comes out with their article about the Beats, which they called "The Only Rebellion Around"-a rather dismissive, snotty, but sensational and kind of intriguing article about Ginsberg, Kerouac and Burroughs, but also others, very important, who'll have to forgive me for not mentioning them, as there are too many.And then once he was Burroughs, this icon began to be built up around him. That's a collaborative creation, and it remains so. Who Burroughs was becomes a projection. Kerouac puts a Burroughs character in his books, under different names-that's his take on William. Ginsberg-not so much in his poems but in general-talks about Burroughs and promotes Burroughs. He was Burroughs' agent; he got him his first book deal for "Junkie." And I would have to say that, in a way, Burroughs starts to play into his own legend at some point-maybe not until the early '60s in London. How self-conscious it was, I don't know, I wasn't there. :The Swingin' '60s. The youth culture was strongly related to bands, and the bands were not, by and large, what we think of as '60s bands from a U.S. point of view. A lot of it was coming out of Cambridge where you had sound experiment composers. Even McCartney used to attend concerts by Karlheinz Stockhausen. McCartney was interested in found music, in John Cage and Robert Wyatt's Soft Machine-which was named after an early '60s Burroughs novel. They were coming from prog rock 
avant la letter
-before it had that name-and also psychedelic, before it had that name. It was trippy; Pink Floyd was trippy. So there was a music scene, and Burroughs was on the scene, and he was photogenic. His writing was influential and he was considered, as the saying goes, "mad, bad and dangerous to know."All of which was exciting and alluring. He began to be a name check, actually-by the same token that a lot of people say they love "Naked Lunch" but, really, they didn't actually read it-which is fine with me, by the way. There's a new edition out, people. You can buy it and not read it, too. Pick it up.
The point is good. If you professed a certain kind of cool, you had to bring up Burroughs.
It was a name check. The perfect example of this is the cover of "
Sgt. Pepper's Lonely Hearts Club Band
." There's the collage with the 150 little faces of people, and William is one of the prominent ones. And there are a lot of relevant people – 
Terry Southern
 comes to mind. [William] brought a lot of ideas. And let's not leave out a very, very important part of this-both as to the icon of Burroughs' persona and the façade, the concept, the edifice of Burroughs' work and what was in it, what it stood for, and the music scene in Europe, particularly London, at this time-and that is Brion Gysin.
Who was a dear friend of Burroughs.
Well, yes-he became a dear friend. Gysin was two years younger. Burroughs met Gysin in Tangier in 1954, when he first got to Morocco. Their encounters were few and mediated mostly by their mutual friend, Paul Bowles. They weren't that fond of each other. They were suspicious and dismissive of each other. But then it came to pass that Gysin and Burroughs were both in Paris in early 1958 and they became fast friends. They both lived in the so-called 
Beat Hotel
 at 9 Rue Git-le-CÅur in Paris. August of 1959 is when "Naked Lunch" was published, suddenly. Years of writing were suddenly under pressure from the publisher, Maurice Girodias, and was put together into the final book and was printed.
Did it come out in the U.S. at that time?
No. It had to be smuggled in, until there were some cases filed [in court]. Banned in Boston -the famous Boston case on "Naked Lunch," which the customs office claimed was contraband because it was obscene. That didn't stand. The first American edition of "Naked Lunch" was technically published in 1962, three years later, though it wasn't actually distributed until 1966 because of the court cases. Barney Rosset and Grove Press fought the good fight, speaking of literary censorship.But Brion Gysin is in London now, in the early 1960s. He's a very flamboyant character who knew everybody-in a way, a kind of 
Truman Capote
: completely different height and appearance, vocal timbre and background, but the same kind of charisma. And also, a storyteller, a 
raconteur extraordinaire
. Also, a very important person in this part of the music answer is Barry Miles, because Miles was involved with the International Times, an underground newspaper with the Indica Bookshop, which was also an art gallery-where Miles introduced John Lennon to Yoko Ono, who was having a show there. Miles had a role with Paul McCartney's financing a recording studio for projects by Ian Sommerville, Burroughs' Cambridge student boyfriend at the time, whom he had met right after "Naked Lunch" came out.But I started to mention November 1959 because the same day Burroughs gave his interview to the Life Magazine reporter, Gysin discovered, or re-discovered, the cut-up technique. Collage and the random factor, aleatory and chance operations have a long history. I can show you them in Swift and in Dodson-I mean Lewis Carroll-and, of course, Dada and surrealism.When Gysin found it he thought it was a fantastic idea-chance operations in writing. It was a very pregnant idea. John Cage, Earl Brown, and Marcel Duchamp are a few who stand for chance operations in music and the arts. And those ideas were very, very influential-and are to this day. And they were a little bit branded by Burroughs and Gysin, but at some point the brand wears off. At some point these ideas that were branded, "That's a Burroughs," became associated with the artists in different fields who picked up on it, who adopted it :
As Burroughs receives this credit, he also receives the attention of a new generation of rebels in rock music.
So here he is in New York in 1974, 1975, and it dawns on people by degrees that Burroughs is there. And the 
cognoscenti
 are burning up the phone lines to each other: "Burroughs is here!" And people wanted to come see him and meet him. And he started giving readings.
I remember reading Victor Bockris' book, "With William Burroughs: Report from the Bunker," nearly 30 years ago. Bockris has taken some criticism not only for his style, but also for a certain amount of self-aggrandizement. The way he portrayed the Bunker was like the Factory updated.
WARHOL BURROUGHS NICO – CHELSEA HOTEL – 1980
From Wikipedia, the free encyclopedia
William S. Burroughs

Burroughs in 1977

Born
William Seward Burroughs II
February 5, 1914
St. Louis, Missouri, U.S.
Died
August 2, 1997 (aged 83)
Lawrence, Kansas, U.S.
Pen name
William Lee
Occupation
Author
Alma mater
Harvard University
Genre
Satire, paranoid fiction
Literary movement
Beat Generation,Postmodernism
Notable works
Naked Lunch (1959)
Spouse
Ilse von Klapper (1937–1946)
Joan Vollmer (1946–1951)
Children
William S. Burroughs, Jr.
Relatives
William Seward Burroughs I, grandfather
Ivy Lee, maternal uncle

---

Signature
William Seward Burroughs II (/ˈbʌroʊz/; also known by his pen name William Lee; February 5, 1914 – August 2, 1997) was an American novelist, short story writer, essayist, painter, and spoken word performer. A primary figure of the Beat Generation and a major postmodernist author, he is considered to be "one of the most politically trenchant, culturally influential, and innovative artists of the 20th century".[1] His influence is considered to have affected a range of popular culture as well as literature. Burroughs wrote 18 novels and novellas, six collections of short stories and four collections of essays. Five books have been published of his interviews and correspondences. He also collaborated on projects and recordings with numerous performers and musicians, and made many appearances in films.
_____
Lennon, Warhol and Yoko below:
Lucy in the Sky With Diamonds- The Beatles (Yellow Submarine)
Lennon and Warhol below:
Lennon, Warhol and Yoko below:
 _________
The Beatles I'm The Walrus
Above John Lennon  by Warhol
_________________
My absolute favorite albums are Rubber Soul and Revolver. On both records you can hear references to other music — R&B, Dylan, psychedelia — but it's not done in a way that is obvious or dates the records. When you picked up Revolver, you knew it was something different. Heck, they are wearing sunglasses indoors in the picture on the back of the cover and not even looking at the camera . . . and the music was so strange and yet so vivid. If I had to pick a favorite song from those albums, it would be "And Your Bird Can Sing" . . . no, "Girl" . . . no, "For No One" . . . and so on, and so on. . . .
Their breakup album, Let It Be, contains songs both gorgeous and jagged. I suppose ambition and human frailty creeps into every group, but they delivered some incredible performances. I remember going to Leicester Square and seeing the film of Let It Be in 1970. I left with a melancholy feeling.
Main Writer: Lennon
Recorded: August 1, 4 and 5, 1969
Released: October 1, 1969
Not released as a single
Lennon wrote the sweet, dreamy melody after hearing Yoko Ono playing Beethoven's "Moonlight Sonata" on the couple's piano; he asked if she could play the chords backward, and he based the song on those changes. McCartney assumed that Ono also had a hand in crafting the song's lyrics. "It's rather her kind of writing," McCartney said. "Wind, sky and earth are recurring. . . . John was heavily influenced by her at the time."
George Martin arranged a nine-part harmony for the song, but there were only five tracks on which to record the vocals. So Lennon, McCartney and Harrison sang the three-part harmony live, then overdubbed it twice. This approach took extensive rehearsal, and more than five hours of extremely focused recording, to capture correctly. But the resulting song was stunning: a gorgeous, richly layered daydream that McCartney and Harrison both said was their favorite track on Abbey Road. "They knew they were doing something special," said engineer Geoff Emerick, "and they were determined to get it right."
Appears On: Abbey Road
_
The Beatles – In my Life
Published on Feb 25, 2011
Here Comes The Sun – The Beatles Tribute
Not sung by George but good nonetheless!!
Francis Schaeffer's favorite album was SGT. PEPPER"S and he said of the album "Sergeant Pepper's Lonely Hearts Club Band…for a time it became the rallying cry for young people throughout the world. It expressed the essence of their lives, thoughts and their feelings."  (at the 14 minute point in episode 7 of HOW SHOULD WE THEN LIVE? ) 
How Should We Then Live – Episode Seven – 07 – Portuguese Subtitles
Francis Schaeffer
_
_
The Beatles – Revolution
Published on Oct 20, 2015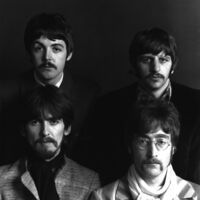 _
Main Writer: Lennon
Recorded: August 13, 14 and 20, 1968
Released: November 25, 1968
Not released as a single
Lennon had the bad kind of blues in India. He'd felt suicidal there, he later said, and searching for cosmic awareness in the Maharishi's camp made him feel like the clueless Mr. Jones from Bob Dylan's "Ballad of a Thin Man." Lennon channeled his misery into one of his most scalding performances, although he told Rolling Stone that he had "a self-consciousness about singing blues. . . . We were all listening to Sleepy John Estes and all that in art school, like everybody else. But to sing it was something else."
To re-create the vibe of its early years, Lennon had the band record the basic track of "Yer Blues" elbow-to-elbow in a closet next to the main Abbey Road studio. A few weeks after the White Album was released, Lennon played "Yer Blues" with one-off supergroup the Dirty Mac (featuring Eric Clapton, Keith Richards and Mitch Mitchell) for the Rolling Stones' Rock and Roll Circus. It was also the only Beatles song he played at the Plastic Ono Band gig a year later, released as Live Peace in Toronto 1969.
Appears On: The Beatles
William Burroughs and Brion Gysin
Brion Gysin Teaching
Published on Jul 30, 2013
cut ups slightly modified by modern means with lecture by Bryon Gysin track 04 called "Teaching" from LP, live London 1982
______
Artist today is Brion Gysin
by David Ebony
New York Museum retrospectives can either serve as tributes to well-known artists or offer reevaluations of under-recognized figures. This survey of some 300 works by Brion Gysin (1916-1986), including paintings, photo-collages, audio pieces, films and a sculptural installation, is a rare event that posthumously establishes a reputation that eluded the artist in his lifetime. A peripatetic man, with wide-ranging interests in poetry, music, film and performance, Gysin worked on the fringes of the art world for most of his life. He was a cult figure to some—Keith Haring, Patti Smith, Sue de Beer and Cerith Wyn Evans, for instance, have cited him as an important influence. And he is known in literary circles for his long association and collaborations with William S. Burroughs. Using a collage technique of randomly cut and reassembled texts, Gysin developed the so-called Cut-Ups, which Burroughs then adopted for several of his novels. Despite the fact that Burroughs always credited Gysin for the idea, the innovative process remains widely attributed to the writer. Among the highlights of the show are Gysin's Cut-Ups from the early 1960s, which incorporate Burroughs's texts for Naked Lunch (1959); especially outstanding are intricate compositions comprising passages from The Third Mind (1965) and Wild Boys: A Book of the Dead (1971).
Brion Gysin: Self-portrait, 1961, altered 35mm slide, 13⁄8 by 7⁄8 inches.
Gysin and William S. Burroughs: The Third Mind, 1965, mixed mediums on graph paper, 123⁄8 by 95⁄8 inches.
– See more at: http://briongysin.com/?p=128#sthash.lmiWX4qA.dpuf
August 10, 2010 by John Perreault
Brion Gysin: Self-Portrait, 1961.
Photo: Courtesy of Musée D'art Moderne De La Ville De Paris
"Here-to-go – Planet R 101" Brion Gysin
___________
From the New Museum's Press Release: The New Museum will present "Brion Gysin: Dream Machine," the first US retrospective of the work of the painter, performer, poet, and writer Brion Gysin (born 1916, Taplow, UK–died 1986, Paris). Working simultaneously in a variety of mediums, Gysin was an irrepressible inventor, serial collaborator, and subversive spirit whose considerable innovations continue to influence musicians and writers, as well as visual and new media artists today. The exhibition will include over 300 drawings, books, paintings, photo-collages, films, slide projections, and sound works, as well as an original Dreamachine—a kinetic light sculpture that utilizes the flicker effect to induce visions when experienced with closed eyes. "Brion Gysin: Dream Machine" is curated by Laura Hoptman, Kraus Family Senior Curator, and will be on view in the New Museum's second floor gallery.
"An exhibition of an artist who died more than twenty years ago represents an approach to the notion of the new that is somewhat different from the Museum's standard—one that emphasizes relevance and fresh information over chronology, and brings to the fore a relatively neglected yet very influential innovator who continues to have a strong impact on artists working today," said Laura Hoptman.
In 1959, Gysin created the Cut-Up Method, in which words and phrases were literally cut up into pieces and then rearranged to untether them from their received meanings and reveal new ones. His Cut-Up experiments, which he shared with his lifelong friend and collaborator William S. Burroughs, culminated in Burroughs and Gysin's The Third Mind, a book-length collage manifesto on the Cut-Up Method and its uses. Transferring this notion to experimenting with tape-recorded poems manipulated by a computer algorithm, Gysin created sound poetry and was among the earliest users of the computer in art. At the same creative moment, Gysin conceived of the Dreamachine. During the '60s, '70s, and '80s, Gysin would continue his collaborations, and prove to be a mentor for myriad artists, poets, and musicians, from John Giorno to Brian Jones, to David Bowie and Patti Smith, to Genesis Breyer P-Orridge and Keith Haring, among many others.
______________
The New Museum's "Brion Gysin: Dream Machine" is intended as New York's reintroduction to this painter, poet, innovator, and total subversive, and that it will be. Gysin was the artist's artist among the Beats, the man who invented William S. Burroughs's favorite writing technique—the cut-up, in which newspapers or other printed materials are sliced and reassembled to make unexpected new connections—and is a key figure in the development of postmodern literature, Kinetic art, street art, spoken-word poetry, and experimental punk, rock, and pop. Yet outside the art world, he's been almost totally unknown, at least until now.
But there's another story underlying the exhibit. It's the first major tribute to the artistic subculture rooted just across the street from the museum, at 222 Bowery. Together with the Hotel Chelsea, the building was to New York what the Beat Hotel was to Paris: the spot where artists and writers hung out, crossed paths, misbehaved, hooked up. Burroughs lived there; it was Gysin's crash pad when he was in town. And unlike the Beat Hotel, it's still an artist enclave.
The building itself is a sturdy-looking brick chunk, built in 1884, that would blend into nearly any downtown block. In its early decades, it was home to the first modern YMCA. During and after World War II, the artists started to move in. First came the French Cubist Fernand Léger; painters James Brooks and Wynn Chamberlain arrived soon after. In 1958, Mark Rothko leased the building's huge gymnasium to work on his murals for The Four Seasons, the ones whose story is told in the Broadway show Red. Rothko handed down his space to the second-generation Abstract Expressionist Michael Goldberg in 1962. Lynda Benglis, whose own retrospective opens at the New Museum in February, secured her loft in 1974; the sculptor and painter Lynn Umlauf, who later married Goldberg, came in 1977. (Both women still live and work there.)
The real social butterfly of 222, though, was Gysin's former lover, the poet and artist John Giorno, who followed Chamberlain there in 1966. Giorno remembers one of Gysin's long-ago visits vividly. It was 1978, and their affair had long since fizzled. Gysin was in town for the Nova Convention, a poetry festival co-produced by Giorno and dedicated to Gysin and Burroughs—who had moved into his own loft at 222, which he famously called "the Bunker." Gysin was used to Parisian garrets, and loft life, with its high ceilings and few walls, was a revelation. He took one look at Giorno's space, cluttered with Oriental rugs and piles of poems, and remarked, in his particular British-Canadian cadence, "You all live like bohemians!" Which they did.
What followed was typical of Giorno and Burroughs's interlaced lifestyle. They escorted Gysin (and others, like Burroughs's longtime companion James Grauerholz) down to the Bunker, where Burroughs drank (vodka) and Giorno cooked (bacon-wrapped chicken was a Burroughs favorite). Guests were always high and liquored up by the time dinner was served, at a conference table surrounded by orange vinyl chairs. Drinking and smoking would continue until 10 p.m. or so, when Burroughs would retreat to bed, after engaging his guests in some convivial target practice with his blowgun.
Things were always a little more intense when Gysin was in town. There were visits with Allen Ginsberg and Blondie. Keith Haring and Jean-Michel Basquiat were always around, stopping by with their expensive pot after dinner, getting Gysin high, and hanging on his every word. But it was Burroughs who was most affected by Gysin's presence. The two had known each other for decades, going back to their time as expats in Tangier in the fifties, and "Brion brought out a very somber, self-conscious Burroughs," says Stewart Meyer, a novelist and Bunker habitué. Giorno agrees: "When William was asked, 'Did you ever love somebody?,' he always said, 'I've never respected anybody more than Brion Gysin in my life.' That was his word for love. He had lovers, but somehow Brion was on another level. They were gay and never had sex together, but in a certain way Brion was William's lover." Meyer says Burroughs was painfully concerned with Gysin's perception of him. "William could not paint while Brion was alive, though he had wanted to. He did not want to overshadow Brion in that area, because he had already overshadowed him in every other area."
That continued up to Gysin's death at 70, in 1986. He'd never become well known and never saw full publication of The Third Mind, the instructional tome (created with Burroughs) that meant to introduce the world to the cut-up. (Burroughs's own cut-ups, the "Nova" trilogy, were not only published but are still in print.) "Brion knew it wasn't William's fault. But in terms of the general popular culture not recognizing the importance of his contribution, there was a little bitterness," says the artist Genesis Breyer P-Orridge, who befriended Gysin in the late seventies and credits him with inspiring the project he undertook with his late wife, Lady Jaye. (The two literally cut themselves up via plastic surgery to form the "third being," with matching lips, eyes, beauty marks, and breasts. Gysin's methods taken to the extreme.)
The building at 222 retains vestiges of that era. Burroughs returned yearly until his death in 1997, and since then, Giorno has preserved the Bunker, adding a Buddhist meditation shrine opposite the kitchen. Burroughs's typewriter is still here, as are the Gysin paintings he prized. Giorno accumulated three apartments in the building, and he and his partner, the artist Ugo Rondinone (whose HELL, YES! sculpture hangs on the New Museum's façade), still hold eccentric, intimate dinners. But their world is vanishing fast. The top two floors have been bought and are rented out at market rate. Green Depot, an ecofriendly home-goods chain, occupies the storefront, and Goldberg's (and thus Rothko's) old space is changing hands at year's end, its hardwood floor still caked with traces of both artists' paint.
Related posts:
________________