–
—-
———-_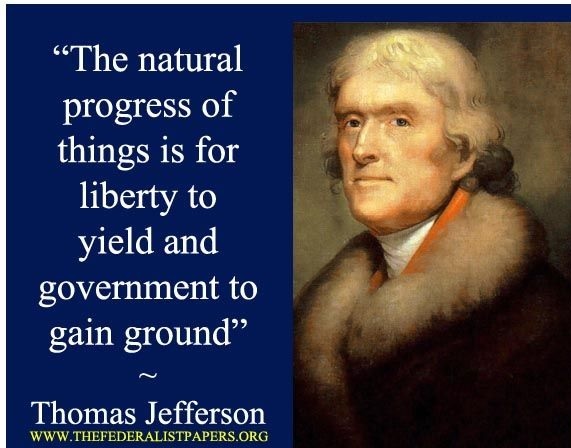 It's not easy being a libertarian, especially when your job is to protect economic liberty. Politicians have a natural incentive to increase the size, scope, and power of government.
In almost all cases, our freedoms are best protected when politicians do nothing. Which is why, in general, I'm a fan of gridlock.
But I also realize that we're on a very bad path (thanks to demographic change and poorly designed entitlement programs), so we need to hope and pray that lawmakers at some point affirmatively take enact reforms to restrain the burden of government spending.
But that won't happen this year.
Instead, let's review my hopes and fears on things that might actually happen. We'll start with the things I hope to see.
Rejuvenated interest in spending restraint – While I don't have any hope of actual spending discipline with Joe Biden in the White House, I will be very interested to see whether congressional Republicans go back to caring about fiscal responsibility. In my fantasy world, we see a reincarnation of interest in genuine entitlement reform. But I'll be happy if they simply acknowledge that there's a problem.
More school choice – More education freedom was one of the good things that happened in 2022 and I am uncharacteristically optimistic that we will see more progress in 2023. In part, this is because the evidence for choice is so strong. But it is also because Republican politicians are learning that there they may lose their jobs if they side with teacher unions over families.
The Supreme Court Ends Civil Asset Forfeiture – I mentioned this as a hope for 2022, 2021, and 2020, so maybe the fourth time is the charm. My fingers are crossed that the odious practice of "theft by government" is finally rejected by the Supreme Court (especially since America's best Justice is very aware of the problem).
Now let's look at the things I'm afraid will happen.
Bipartisanship – It's possible that Republicans and Democrats cooperate to improve policy (the Clinton years, for instance), but normally bad things happenwhen the Evil Party and the Stupid Party agree on something. So I'm worried that the two parties will work together in 2023.
Green protectionism – I've written about how Europe's politicians want to throw a monkey wrench in the global trading system by imposing protectionist barriers against products from nations that are deemed to be insufficiently green. Sadly, Biden is interested in doing the same thing and US trade law unfortunately cedes a lot of unilateral power to the president.
A Bursting Bubble in Italy – Back in 2017, I speculated that an Italian fiscal crisis could be either a good thing or bad thing depending on whether the moral-hazard-promoting folks at the IMF did a bailout. But there has not been a crisis. What I did not foresee is how the European Central Bank would break its own rules by doing an indirect bailout(basically, by buying up the new debt the Italian government has been issuing). At some point, though, bubbles burst. In this case, it won't be pretty.
P.S. Having just survived an emotionally draining Georgia Bulldog victory over Ohio State last night, my far-and-away biggest hope for 2023 is a victory over TCU on January 9. National champions, again!
P.P.S. I'm trying to figure out my all-time biggest fail. Was it when I listed trade liberalization as a hope for 2021 (wildly wrong since Biden has been just as badas Trump)? Or was it back in 2018 when I expressed hope that Venezuela's socialist government might be on the verge of collapse?
————-
–
—
December 22, 2022
The Honorable Mitt Romney of Utah
United States Senate
Washington, D.C. 20510
Dear Senator Mitt Romney,

The federal government debt is growing so much that it is endangering us because if things keep going like they are now we will not have any money left for the national defense because we are so far in debt as a nation.
We have been spending so much on our welfare state through food stamps and other programs that I am worrying that many of our citizens are becoming more dependent on government and in many cases they are losing their incentive to work hard because of the welfare trap the government has put in place.
Other nations in Europe have gone down this road and we see what mess this has gotten them in. People really are losing their faith in big government and they want more liberty back.
It seems to me we have to get back to the founding principles that made our country great. We also need to realize that a big government will encourage waste and corruption. The recent scandals in our government have proved my point.
We got to stop spending so much money and start paying off our national debt or the future of our children and grandchildren will be very sad indeed. Everyone knows that entitlement spending must be cut but it seems we are not brave enough to do it.
TRUE CONSERVATIVES are not the problem because they voted AGAINST THE OMNIBUS SPENDING BILL THAT DEMOCRATS AND RINO REPUBLICANS LIKE YOU IN THE SENATE HAVE VOTED FOR!!! Why did you betray your conservative supporters back home?
What's in the $1.7 trillion spending bill Congress wants to pass this week
December 21, 2022 | 8:07pm
WASHINGTON – What's 4,155 pages long and spends $1.7 trillion of your money?
It's the massive omnibus bill members of Congress are trying to ram through the House and Senate before a partial government shutdown would start at 11:59 p.m. Friday and potentially force lawmakers to spend Christmas at the Capitol to resolve the impasse.

House Republicans have pushed back on both the amount of spending and what the money is being spent on. On Wednesday, Rep. Dan Bishop (R-N.C.) pointed out what he called "some of the most egregious" provisions in the bill.
Among those Bishop cited were:
$524.4 million for the National Institutes of Health to fund a subdivision focused on "minority health and health disparities research.
$410 to reimburse Jordan, Lebanon, Egypt, Tunisia, and Oman for tighter border security.
$65 million "for necessary expenses associated with the restoration of Pacific salmon populations."
$65 million for salmon?" Bishop tweeted. "Seems fishy."
Senate Minority Leader Mitch McConnell (R-Ky.) insisted Wednesday that passing the omnibus before the holiday break remains the best option, especially to ensure the military receives critical funding as soon as possible.
Sincerely,
Everette Hatcher, everettehatcher@gmail.Com, cell 501-920-5733, http://www.thedailyhatch.org, PS:PLEASE RETURN TO YOUR CONSERVATIVE ROOTS!!!! I have always been a big fan of yours in the past!
—

—-
—
Related posts:
President Ronald Reagan once said, "I have only one thing to say to the tax increasers: Go ahead, make my day." ____________ Here below is a list of those 66 brave Republicans that voted against the debt ceiling increase listed below in August of 2011. The ones in blue are the ones that I have […]
By Everette Hatcher III | Posted in President Obama, Speaker of the House John Boehner, spending out of control, Taxes | Edit | Comments (0)
_________________ President Ronald Reagan wisely said: "The federal government has taken too much tax money from the people, too much authority from the states, and too much liberty with the Constitution." You would think that the Republicans who talk so much of cutting spending would try to get a plan that cuts spending 3 […]
By Everette Hatcher III | Posted in President Obama, Speaker of the House John Boehner, spending out of control, Taxes | Edit | Comments (0)
(Emailed to White House on 12-21-12.) President Obama c/o The White House 1600 Pennsylvania Avenue NW Washington, DC 20500 Dear Mr. President, I know that you receive 20,000 letters a day and that you actually read 10 of them every day. I really do respect you for trying to get a pulse on […]
By Everette Hatcher III | Posted in Milton Friedman, President Obama, spending out of control, Taxes | Edit | Comments (0)
(Emailed to White House on 12-21-12.) President Obama c/o The White House 1600 Pennsylvania Avenue NW Washington, DC 20500 Dear Mr. President, I know that you receive 20,000 letters a day and that you actually read 10 of them every day. I really do respect you for trying to get a pulse on what is […]
By Everette Hatcher III | Posted in Milton Friedman, President Obama, Ronald Reagan, spending out of control, Taxes | Edit | Comments (0)
(Emailed to White House on 12-21-12) President Obama c/o The White House 1600 Pennsylvania Avenue NW Washington, DC 20500 Dear Mr. President, I know that you receive 20,000 letters a day and that you actually read 10 of them every day. I really do respect you for trying to get a pulse on what is […]
By Everette Hatcher III | Posted in President Obama, Ronald Reagan, spending out of control, Taxes | Edit| Comments (0)
The federal government has a spending problem and Milton Friedman came up with the negative income tax to help poor people get out of the welfare trap. It seems that the government screws up about everything. Then why is President Obama wanting more taxes? _______________ Milton Friedman – The Negative Income Tax Published on […]
By Everette Hatcher III | Posted in President Obama, spending out of control, Taxes | Edit | Comments (0)
I was sad to read that the Speaker John Boehner has been involved in punishing tea party republicans. Actually I have written letters to several of these same tea party heroes telling them that I have emailed Boehner encouraging him to listen to them. Rep. David Schweikert (R-AZ),Justin Amash (R-MI), and Tim Huelskamp (R-KS). have been contacted […]
By Everette Hatcher III | Posted in Current Events, Speaker of the House John Boehner, spending out of control | Edit | Comments (0)
Michael Tanner of the Cato Institute in his article, "Hitting the Ceiling," National Review Online, March 7, 2012 noted: After all, despite all the sturm und drang about spending cuts as part of last year's debt-ceiling deal, federal spending not only increased from 2011 to 2012, it rose faster than inflation and population growth combined. […]
By Everette Hatcher III | Posted in spending out of control, Taxes | Edit | Comments (0)
Michael Tanner of the Cato Institute in his article, "Hitting the Ceiling," National Review Online, March 7, 2012 noted: After all, despite all the sturm und drang about spending cuts as part of last year's debt-ceiling deal, federal spending not only increased from 2011 to 2012, it rose faster than inflation and population growth combined. […]
By Everette Hatcher III | Posted in spending out of control, Taxes | Edit | Comments (0)
Some of the heroes are Mo Brooks, Martha Roby, Jeff Flake, Trent Franks, Duncan Hunter, Tom Mcclintock, Devin Nunes, Scott Tipton, Bill Posey, Steve Southerland and those others below in the following posts. THEY VOTED AGAINST THE DEBT CEILING INCREASE IN 2011 AND WE NEED THAT TYPE OF LEADERSHIP NOW SINCE PRESIDENT OBAMA HAS BEEN […]
By Everette Hatcher III | Posted in spending out of control, Taxes | Edit | Comments (0)
I hated to see that Allen West may be on the way out. ABC News reported: Nov 7, 2012 7:20am What Happened to the Tea Party (and the Blue Dogs?) Some of the Republican Party's most controversial House members are clinging to narrow leads in races where only a few votes are left to count. […]
By Everette Hatcher III | Posted in Current Events | Edit | Comments (0)
Rep Himes and Rep Schweikert Discuss the Debt and Budget Deal Michael Tanner of the Cato Institute in his article, "Hitting the Ceiling," National Review Online, March 7, 2012 noted: After all, despite all the sturm und drang about spending cuts as part of last year's debt-ceiling deal, federal spending not only increased from 2011 […]
By Everette Hatcher III | Posted in spending out of control, Taxes | Edit | Comments (0)
Michael Tanner of the Cato Institute in his article, "Hitting the Ceiling," National Review Online, March 7, 2012 noted: After all, despite all the sturm und drang about spending cuts as part of last year's debt-ceiling deal, federal spending not only increased from 2011 to 2012, it rose faster than inflation and population growth combined. […]
By Everette Hatcher III | Posted in spending out of control, Taxes | Edit | Comments (0)
Here is a study done on the votes of the 87 incoming freshman republicans frm the Club for Growth. Freshman Vote Study In the 2010 election, 87 freshmen House Republicans came to Washington pledging fealty to the Tea Party movement and the ideals of limited government and economic freedom. The mainstream media likes to say […]
By Everette Hatcher III | Posted in spending out of control, Taxes | Edit | Comments (0)
Stimulating the economy comes from giving the private sector incentive to grow or in other words cutting taxes for job creators and not class warfare. Sadly we have had too many RINOS out there. The Tea Party is the answer for that. The liberal Arkansas Times blog runned by Max Brantley is upset that the Tea […]
By Everette Hatcher III | Posted in Arkansas Times, Cato Institute, Max Brantley, spending out of control, Taxes | Edit | Comments (0)
Tea Party Conservative Senator Mike Lee interview Here is an excellent interview above with Senator Lee with a fine article below from the Heritage Foundation. Sen. Mike Lee (R-UT) came to Washington as the a tea-party conservative with the goal of fixing the economy, addressing the debt crisis and curbing the growth of the federal […]
By Everette Hatcher III | Posted in President Obama, spending out of control | Tagged balanced budget amendment, freedom agenda, saving social security, senate ratification, senator lee. | Edit | Comments (0)
I feel so strongly about the evil practice of running up our national debt. I was so proud of Rep. Todd Rokita who voted against the Budget Control Act of 2011 on August 11, 2011. He made this comment: For decades now, we have spent too much money on ourselves and have intentionally allowed our […]
By Everette Hatcher III | Posted in Social Security, Taxes | Edit | Comments (0)
Rep. Quayle on Fox News with Neil Cavuto __________________ We have to get people realize that the most important issue is the debt!!! Recently I read a comment by Congressman Ben Quayle (R-AZ) made after voting against the amended Budget Control Act on August 1, 2011. He said it was important to compel "Congressional Democrats and […]
By Everette Hatcher III | Posted in spending out of control, Taxes | Edit | Comments (0)
What future does our country have if we never even attempt to balance our budget. I read some wise words by Congressman Jeff Landry (R, LA-03) regarding the debt ceiling deal that was passed on August 1, 2011:"Throughout this debate, the American people have demanded a real cure to America's spending addiction – a Balanced Budget […]
By Everette Hatcher III | Posted in spending out of control, Taxes | Edit | Comments (0)
I read some wise comments by Idaho First District Congressman Raúl R. Labrador concerning the passage of the Budget Control Act on August 1, 2011 and I wanted to point them out: "The legislation lacks a rock solid commitment to passage of a balanced budget amendment, which I believe is necessary to saving our nation." I just […]
By Everette Hatcher III | Posted in spending out of control, Taxes | Edit | Comments (0)
Gun control arguments just don't make any sense, but President Obama still supports gun control. Laughing at Obama's Belly Flop on Gun Control April 23, 2013 by Dan Mitchell I've shared serious articles on gun control, featuring scholars such as John Lott and David Kopel. I also posted testimonials from gun experts and an honest liberal. […]
By Everette Hatcher III | Posted in Cato Institute, Economist Dan Mitchell, Gun Control, President Obama | Edit|Comments (2)
Gun Control explained Merry Christmas from the 2nd Amendment Buy a Shotgun Joe Biden Lying AR-15 Make your own Gun Free Zone PRK Arms on CBS 47 news, Fresno Suzanna Gratia Hupp explains meaning of 2nd Amendment! Penn and Teller – Gun Control and Columbine Somebody Picked the Wrong Girl 5 Facts About Guns, Schools, […]
By Everette Hatcher III | Posted in Cato Institute, Economist Dan Mitchell, Gun Control | Edit|Comments (0)
—