—
Proverbs 24 New Living Translation
Proverbs 24New Living Translation
24 Don't envy evil people
or desire their company.
2 For their hearts plot violence,
and their words always stir up trouble.
3 A house is built by wisdom
and becomes strong through good sense.
4 Through knowledge its rooms are filled
with all sorts of precious riches and valuables.
5 The wise are mightier than the strong,[a]
and those with knowledge grow stronger and stronger.
6 So don't go to war without wise guidance;
victory depends on having many advisers.
7 Wisdom is too lofty for fools.
Among leaders at the city gate, they have nothing to say.
8 A person who plans evil
will get a reputation as a troublemaker.
9 The schemes of a fool are sinful;
everyone detests a mocker.
10 If you fail under pressure,
your strength is too small.
11 Rescue those who are unjustly sentenced to die;
save them as they stagger to their death.
12 Don't excuse yourself by saying, "Look, we didn't know."
For God understands all hearts, and he sees you.
He who guards your soul knows you knew.
He will repay all people as their actions deserve.
13 My child,[b] eat honey, for it is good,
and the honeycomb is sweet to the taste.
14 In the same way, wisdom is sweet to your soul.
If you find it, you will have a bright future,
and your hopes will not be cut short.
15 Don't wait in ambush at the home of the godly,
and don't raid the house where the godly live.
16 The godly may trip seven times, but they will get up again.
But one disaster is enough to overthrow the wicked.
17 Don't rejoice when your enemies fall;
don't be happy when they stumble.
18 For the Lord will be displeased with you
and will turn his anger away from them.
19 Don't fret because of evildoers;
don't envy the wicked.
20 For evil people have no future;
the light of the wicked will be snuffed out.
21 My child, fear the Lord and the king.
Don't associate with rebels,
22 for disaster will hit them suddenly.
Who knows what punishment will come
from the Lord and the king?
More Sayings of the Wise
23 Here are some further sayings of the wise:
It is wrong to show favoritism when passing judgment.
24 A judge who says to the wicked, "You are innocent,"
will be cursed by many people and denounced by the nations.
25 But it will go well for those who convict the guilty;
rich blessings will be showered on them.
26 An honest answer
is like a kiss of friendship.
27 Do your planning and prepare your fields
before building your house.
28 Don't testify against your neighbors without cause;
don't lie about them.
29 And don't say, "Now I can pay them back for what they've done to me!
I'll get even with them!"
30 I walked by the field of a lazy person,
the vineyard of one with no common sense.
31 I saw that it was overgrown with nettles.
It was covered with weeds,
and its walls were broken down.
32 Then, as I looked and thought about it,
I learned this lesson:
33 A little extra sleep, a little more slumber,
a little folding of the hands to rest—
34 then poverty will pounce on you like a bandit;
scarcity will attack you like an armed robber.
Bill Elliff

Proverbs 24
September 26, 2016
For years, men have pursued strength. We've all watched the ""Strongest Man"" competitions and been amazed. What man has not wanted a little more muscle in his biceps?
But, as always, God has a very different evaluation of true strength.
""A wise man is strong, and a man of knowledge increases power. For by wise guidance you will wage war, and in abundance of counselors there is victory."" (Proverbs 24:5-6)
A man who knows more than others has the advantage. But the most powerful man is the one who knows how to take the knowledge he has and apply it properly in the right situations. He is the right man, in the right place, at the right time, doing and saying the right thing. He is the man who brings God and God's mind into the equation. This is wisdom.
THE NEED FOR WISE LEADERS
If there was ever a moment when wisdom is needed, it is now. In a world where pragmatism is the perceived value, immorality is rampant, churches are plateaued and dying, persecution is rising, and political thinking is insanely foolish, we need men who stand in the pulpits, the homes, the workplaces, and the political platforms of our land full of the Holy Spirit and wisdom.
God has always used His prophets as the counter-balance for the foolishness of immoral leaders and wayward nations. And the voice of God-initiated wisdom is desperately needed across our land.
MULTIPLIED WISDOM
But, God goes one step further. Think of the strength of a group of godly, wise men? When wise men pool their thinking, there is tremendous strength. This is why God tells us not make decisions in isolation.
Foolish men will always abort good counsel, (Psalm 1:1). But wise men's counsel is invaluable as a leader. This is why God has designed His Church, (of which He is the head), to operate with a plurality of godly leaders. There is a far greater chance to hear what the Head is saying, when a group of wise, godly men are pursuing His mind together.
In need of direction? Of course you are—everyday of your life. Then seek the Lord and His wisdom. Cry out to Him for wisdom beyond yourself and remember that He has promised to give it to the humble, seeking heart and not make fun of you for asking (James 1).
There is no reason why you could not become the wisest man in your sphere of influence. But it takes humility and aggressive cooperation with God. Voraciously devour the Word, which is the wisdom of God. Disciple men in wisdom and lean heavily on their counsel. And move to new levels of prayer, connecting to the Source of all wisdom!
Our day needs strong men. It needs Daniel and King David; Paul and Peter; Martin Luther and William Wilberforce. It needs you, filled with the wisdom of God!
—-
How to Guard Your Heart
Adrian Rogers
| Love Worth Finding
2021
26 Apr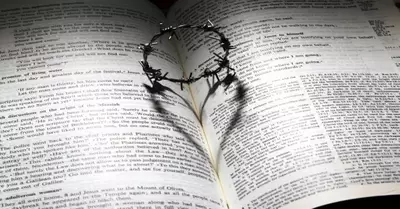 Above all else, guard your heart, for everything you do flows from it. Keep your mouth free of perversity; keep corrupt talk far from your lips. Let your eyes look straight ahead; fix your gaze directly before you. Give careful thought to the paths for your feet and be steadfast in all your ways. Do not turn to the right or the left; keep your foot from evil (Proverbs 4:23-27).
How does God intend for us to live? The book of Proverbs beautifully takes practical matters, interweaves the spiritual, and makes life the beautiful thing God wants it to be. When a person knows God and is right with God, they will find they live a perfectly natural, intensely practical, and deeply spiritual life all at the same time. That's what God intends.
What Does it Mean to "Guard Your Heart"?
In the Old Testament the word "heart" is used more than 800 times, but more than 200 times it deals with one's thought life, emotions, the wellsprings of life, those things that motivate and mold us. The Bible calls that the heart. I'm calling it the thought life.
Why is the thought life so important? Why did Solomon tell his son, "above all else, guard your heart; for out of it are the issues of life?" Because the thought life controls the rest of your life.
If you tell me what you think, I'll tell you who you are and the life you live. What you think is what you are. The thought life controls you. "As a man thinketh in his heart, so is he" (Proverbs 23:7).
Your thoughts—positive, negative, good, or bad—control your attitudes. Your attitudes are the sum total of your thoughts. Your attitudes lead to your actions.
Your Thoughts Control Your Actions
All good psychologists will tell you that. Someone once said, "Sow a thought, reap a deed. Sow a deed, reap a habit. Sow a habit, reap a character. Sow a character, reap a destiny."
Before you can do a thing you have to think it. Your thoughts lead to attitudes; attitudes lead to actions; actions lead to those achievements. It all begins with the thought life. Your achievements will be the sum total of your thoughts.
This is so fundamental that God destroyed an entire civilization because they had "heart trouble."
"And God saw that the wickedness of man was great on the earth, and that every imagination of the thoughts of his heart was evil continually before God" (Genesis 6:5).
God said, "The thoughts of their heart are so evil, I'm going to have to destroy them," and He sent the floodbecause of the thoughts of men's hearts. The heart of the human problem is the problem of the human heart. We're still having the same problem they had. Do the follow questions give you pause for the condition of the heart?
What lies do I believe about myself or the world around me, and how is that affecting my relationship with God?
What sins or bad habits in my life are weighing me down from a higher moral conduct?
What behaviors or habits do I know to be right, and yet avoid or ignore?
Am I selfishly trying to find physical or emotional fulfillment through my relationships?
How to Guard Your Heart
"Be not conformed to this world; but be transformed by the renewing of your mind" (Romans 12:2).
When God gets ready to change someone, how does He do it? By changing how they think. God changes the thought process.
What Solomon said to his son was, "Son, guard, protect, and be careful of your thought life. Keep your heart with all diligence; for out of it are the issues of life." The Lord Jesus Christ wants us to present our bodies to Him, including our minds, that He might transform us. No wonder the devil battles for the mind. How important that we learn to keep our hearts, because a fierce battle is raging for the control of your mind.
When God is in the heart, then we think right, live right, do right. When God is absent, we think wrong, do wrong, live wrong.
Be careful what comes into your mind. You have to think pure thoughts. Now, a text without a context is a pretext, so context is important. In this passage Solomon is talking about the sexual affairs of a young man. Solomon is warning his son about having impure, immoral thoughts in his heart and life.


Let me tell you something wonderful. God made you where you can't think two things at one time. So how do you keep from thinking what's wrong? Just think what's right. And if you're thinking what's right, you cannot be thinking what's wrong.
It's another way of saying, "Just load up on My Word. Get My Word into your heart."
"I have hidden your word in my heart that I might not sin against you."
"How can a young person stay on the path of purity? By living according to your word."
"I seek you with all my heart; do not let me stray from your commands." (Psalm 119:9-11)
Store up the word of God.
How are you going to think pure thoughts? By thinking positive thoughts. Not thinking about flowers and birds and trees, but the mighty Word of God. "The Word of God is quick and powerful, and sharper than a two-edged sword" (Hebrews 4:12). Get it in your heart. It has power to cleanse and keep you.
From your thought life and through your thought life God wants to minister to you. A God-controlled thought life will—
Govern your speech (v. 24)
Guard your sight (v. 25)
Guide your steps (v. 27)
If you want to know what is in your heart, just listen to what escapes your mouth. Jesus said, "Out of the abundance of the heart the mouth speaks" (Matthew 12:34). As they say in the country, "What's down in the well comes up in the bucket."
When your mind is clear and right with God, when you think the thoughts of Christ after Him, when you have the mind of Christ, when you're being transformed by the word of God and the power of God and the Spirit of God in your thought life, then you're going to be doing the will of God.
God has a plan for you, a wonderful plan. The book of Proverbs shows you His plan for having health, wealth, and wisdom. It begins in your thought life.
Scripture Passage: Proverbs 6:16-19
Proverbs 6:16-17 says, "These six things the Lord hates, yes, seven are an abomination to Him: a proud look, a lying tongue, hands that shed innocent blood…"
Every day in America, thousands of innocent babies will be slain as a result of the grizzly abortion industry. They will have no chance or trial; no jury or lawyer to argue their case, and they will be executed in a cruel and inhumane way. No matter the vocabulary social engineers use to soften it, abortion snuffs out innocent lives. A baby is not an extension of the mother's body; this child is a new life, and the object of God's love and affection.
God determines when life begins, not the Supreme Court. And in Jeremiah 1:5, God says, "Before I formed you in the womb I knew you; before you were born I sanctified you; I ordained you a prophet to the nations."
Abortion transgresses the Golden Rule, which is to do to others as you want others to do to you (Matthew 7:12). It also goes against our God-given natural instinct to protect the unborn. To destroy that instinct is to go against God. Abortion is also primarily rooted in selfishness and greed.
No matter the explanations we receive from those who advocate for "choice," we must stand our ground. We must speak up for the unborn child who cannot speak for himself.
We must also forget our self-righteousness and have more compassion toward unwed mothers. We should so-cover them in grace and prayer that our judgment never chases them into the abortion clinics.
Finally, we must pray fervently that God will have mercy on us and give us time to repent.
Adrian Rogers says, "I'm living for that day when we have a revival of righteousness in America. I want to believe it's coming—that God, not any preacher or president, will do something in America; God is our only hope!"
Apply it to your life
We must stay informed about the shedding of innocent blood in this nation. As we work for and pray for a constitutional amendment to outlaw abortion, let us also see to it that sexual morality is being taught at home and in the church. Pray that God will have mercy upon us and give us space to repent.
Related posts:
Ecclesiastes 8-10 | Still Searching After All These Years Published on Oct 9, 2012 Calvary Chapel Spring Valley | Sunday Evening | October 7, 2012 | Pastor Derek Neider _______________________ Ecclesiastes 11-12 | Solomon Finds His Way Published on Oct 30, 2012 Calvary Chapel Spring Valley | Sunday Evening | October 28, 2012 | Pastor Derek Neider […]By Everette Hatcher III | Posted in Current Events | Edit | Comments (0)
Over and over in Proverbs you hear the words "fear the Lord." In fact, some of he references are Proverbs 1:7, 29; 2:5; 8:13; 9:10;14:26,27; 15:16 and many more. Below is a sermon by John MacArthur from the Book of Luke on 3 reasons we should fear the Lord. (I have posted John MacArthur's amazing […]By Everette Hatcher III | Posted in Adrian Rogers, Current Events | Edit | Comments (0)
Over and over in Proverbs you hear the words "fear the Lord." In fact, some of he references are Proverbs 1:7, 29; 2:5; 8:13; 9:10;14:26,27; 15:16 and many more. Below is a sermon by John MacArthur from the Book of Luke on 3 reasons we should fear the Lord. (I have posted John MacArthur's amazing […]By Everette Hatcher III | Posted in Adrian Rogers, Current Events | Edit | Comments (0)
Over and over in Proverbs you hear the words "fear the Lord." In fact, some of he references are Proverbs 1:7, 29; 2:5; 8:13; 9:10;14:26,27; 15:16 and many more. Below is a sermon by John MacArthur from the Book of Luke on 3 reasons we should fear the Lord. (I have posted John MacArthur's amazing […]By Everette Hatcher III | Posted in Adrian Rogers, Current Events | Edit | Comments (0)
Over and over in Proverbs you hear the words "fear the Lord." In fact, some of he references are Proverbs 1:7, 29; 2:5; 8:13; 9:10;14:26,27; 15:16 and many more. Below is a sermon by John MacArthur from the Book of Luke on 3 reasons we should fear the Lord. (I have posted John MacArthur's amazing […]By Everette Hatcher III | Posted in Adrian Rogers, Current Events | Edit | Comments (0)
Over and over in Proverbs you hear the words "fear the Lord." In fact, some of he references are Proverbs 1:7, 29; 2:5; 8:13; 9:10;14:26,27; 15:16 and many more. Below is a sermon by John MacArthur from the Book of Luke on 3 reasons we should fear the Lord. (I have posted John MacArthur's amazing […]By Everette Hatcher III | Posted in Adrian Rogers, Current Events | Tagged Gene Bartow, John Wooden | Edit | Comments (0)
Over and over in Proverbs you hear the words "fear the Lord." In fact, some of he references are Proverbs 1:7, 29; 2:5; 8:13; 9:10;14:26,27; 15:16 and many more. Below is a sermon by John MacArthur from the Book of Luke on 3 reasons we should fear the Lord. (I have posted John MacArthur's amazing […]By Everette Hatcher III | Posted in Adrian Rogers, Current Events | Edit | Comments (0)
Over and over in Proverbs you hear the words "fear the Lord." In fact, some of he references are Proverbs 1:7, 29; 2:5; 8:13; 9:10;14:26,27; 15:16 and many more. Below is a sermon by John MacArthur from the Book of Luke on 3 reasons we should fear the Lord. (I have posted John MacArthur's amazing […]By Everette Hatcher III | Posted in Adrian Rogers, Current Events | Edit | Comments (0)
Over and over in Proverbs you hear the words "fear the Lord." In fact, some of he references are Proverbs 1:7, 29; 2:5; 8:13; 9:10;14:26,27; 15:16 and many more. Below is a sermon by John MacArthur from the Book of Luke on 3 reasons we should fear the Lord. It is tough to guard your […]By Everette Hatcher III | Posted in Adrian Rogers, Current Events | Edit | Comments (0)
Over and over in Proverbs you hear the words "fear the Lord." In fact, some of he references are Proverbs 1:7, 29; 2:5; 8:13; 9:10;14:26,27; 15:16 and many more. Below is a sermon by John MacArthur from the Book of Luke on 3 reasons we should fear the Lord. What does it mean to fear […]By Everette Hatcher III | Posted in Current Events, Uncategorized | Edit | Comments (0)
Ecclesiastes 6-8 | Solomon Turns Over a New Leaf Published on Oct 2, 2012 Calvary Chapel Spring Valley | Sunday Evening | September 30, 2012 | Pastor Derek Neider _____________________ I have written on the Book of Ecclesiastes and the subject of the meaning of our lives on several occasions on this blog. In this series on Ecclesiastes I […]By Everette Hatcher III | Posted in Current Events | Edit | Comments (0)
Ecclesiastes 1 Published on Sep 4, 2012 Calvary Chapel Spring Valley | Sunday Evening | September 2, 2012 | Pastor Derek Neider _____________________ I have written on the Book of Ecclesiastes and the subject of the meaning of our lives on several occasions on this blog. In this series on Ecclesiastes I hope to show how […]By Everette Hatcher III | Posted in Current Events | Edit | Comments (0)
Ecclesiastes 1 Published on Sep 4, 2012 Calvary Chapel Spring Valley | Sunday Evening | September 2, 2012 | Pastor Derek Neider _____________________ I have written on the Book of Ecclesiastes and the subject of the meaning of our lives on several occasions on this blog. In this series on Ecclesiastes I hope to show how […]By Everette Hatcher III | Posted in Current Events | Edit | Comments (0)
Ecclesiastes 8-10 | Still Searching After All These Years Published on Oct 9, 2012 Calvary Chapel Spring Valley | Sunday Evening | October 7, 2012 | Pastor Derek Neider _______________________ Ecclesiastes 11-12 | Solomon Finds His Way Published on Oct 30, 2012 Calvary Chapel Spring Valley | Sunday Evening | October 28, 2012 | Pastor Derek Neider […]By Everette Hatcher III | Posted in Current Events | Edit | Comments (0)
Ecclesiastes 6-8 | Solomon Turns Over a New Leaf Published on Oct 2, 2012 Calvary Chapel Spring Valley | Sunday Evening | September 30, 2012 | Pastor Derek Neider _____________________ I have written on the Book of Ecclesiastes and the subject of the meaning of our lives on several occasions on this blog. In this series […]By Everette Hatcher III | Posted in Current Events | Edit | Comments (0)
Ecclesiastes 4-6 | Solomon's Dissatisfaction Published on Sep 24, 2012 Calvary Chapel Spring Valley | Sunday Evening | September 23, 2012 | Pastor Derek Neider ___________________ I have written on the Book of Ecclesiastes and the subject of the meaning of our lives on several occasions on this blog. In this series on Ecclesiastes I hope […]By Everette Hatcher III | Posted in Current Events | Edit | Comments (0)
Ecclesiastes 8-10 | Still Searching After All These Years Published on Oct 9, 2012 Calvary Chapel Spring Valley | Sunday Evening | October 7, 2012 | Pastor Derek Neider _______________________ Ecclesiastes 11-12 | Solomon Finds His Way Published on Oct 30, 2012 Calvary Chapel Spring Valley | Sunday Evening | October 28, 2012 | Pastor Derek Neider […]By Everette Hatcher III | Posted in Current Events | Edit | Comments (0)
Ecclesiastes 8-10 | Still Searching After All These Years Published on Oct 9, 2012 Calvary Chapel Spring Valley | Sunday Evening | October 7, 2012 | Pastor Derek Neider _______________________ Ecclesiastes 11-12 | Solomon Finds His Way Published on Oct 30, 2012 Calvary Chapel Spring Valley | Sunday Evening | October 28, 2012 | Pastor Derek Neider […]By Everette Hatcher III | Posted in Current Events | Edit | Comments (0)
Tom Brady "More than this…" Uploaded by EdenWorshipCenter on Jan 22, 2008 EWC sermon illustration showing a clip from the 2005 Tom Brady 60 minutes interview. _______________________ Tom Brady ESPN Interview Tom Brady has famous wife earned over 76 million dollars last year. However, has Brady found lasting satifaction in his life? It does not […]By Everette Hatcher III | Posted in Current Events | Edit | Comments (0)
Adrian Rogers: How to Be a Child of a Happy Mother Published on Nov 13, 2012 Series: Fortifying Your Family (To read along turn on the annotations.) Adrian Rogers looks at the 5th commandment and the relationship of motherhood in the commandment to honor your father and mother, because the faith that doesn't begin at home, […]By Everette Hatcher III | Posted in Adrian Rogers, Current Events | Edit | Comments (0)
Ecclesiastes 1 Published on Sep 4, 2012 Calvary Chapel Spring Valley | Sunday Evening | September 2, 2012 | Pastor Derek Neider _____________________ I have written on the Book of Ecclesiastes and the subject of the meaning of our lives on several occasions on this blog. In this series on Ecclesiastes I hope to show how secular humanist man […]By Everette Hatcher III | Posted in Current Events | Edit | Comments (0)
Adrian Rogers – How to Cultivate a Marriage Another great article from Adrian Rogers. Are fathers necessary? "Artificial insemination is the ideal method of producing a pregnancy, and a lesbian partner should have the same parenting rights accorded historically to biological fathers." Quoted from the United Nations Fourth World Conference on Women, summer of 1995. […]By Everette Hatcher III | Posted in Adrian Rogers, Current Events | Edit | Comments (0)
Tom Brady "More than this…" Uploaded by EdenWorshipCenter on Jan 22, 2008 EWC sermon illustration showing a clip from the 2005 Tom Brady 60 minutes interview. To Download this video copy the URL to http://www.vixy.net ________________ Obviously from the video clip above, Tom Brady has realized that even though he has won many Super Bowls […]