I have read articles for years from Dan Barker, but recently I just finished the book Barker wrote entitled LIFE DRIVEN PURPOSE which was prompted by Rick Warren's book PURPOSE DRIVEN LIFE which I also read several years ago.
Dan Barker is the Co-President of the Freedom From Religion Foundation, And co-host of Freethought Radio and co-founder of The Clergy Project.
On March 19, 2022, I got an email back from Dan Barker that said:
Thanks for the insights.
Have you read my book Life Driven Purpose? To say there is no purpose OF life is not to say there is no purpose IN life. Life is immensely meaningful when you stop looking for external purpose.
Ukraine … we'll, we can no longer blame Russian aggression on "godless communism." The Russian church, as far as I know, has not denounced the war.
db
—
In the next few weeks I will be discussing the book LIFE DRIVEN PURPOSE which I did enjoy reading. Here is an assertion that Barker makes that I want to discuss:
When I was a Christian minister, I thought it was the other way around. "The fool hath said in his heart, 'There is no God,'" I believed.1 I imagined atheism was bankrupt and depressing.

Adrian Rogers also discusses the same verse that you quoted:Psalms 14:1: The fool has said in his heart, "There is no God." Dr Rogers notes, "The fool is treating God like he would treat food he did not desire in a cafeteria line. 'No broccoli for me!' " In other words, the fool just doesn't want God in his life and is a practical atheist, but not a theoretical atheist. Charles Ryrie in the The Ryrie Study Bible came to the same conclusion on this verse.
Roald Hoffmann (2009)
QUOTE OF DR. ROALD HOFFMANN:
I think this is a human creation because the other part of observing the variety religious experiences that has ever risen in this world out there is that they all take different formats and that convinces me there is no God.
I have had the honor of corresponding with Dr. Hoffmann and he has emailed me once and wrote me two letters. Earlier I sent him a letter with the info below:
IS THERE A GOOD CHANCE THAT DEEP DOWN IN YOUR CONSCIENCE you have repressed the belief in your heart that God does exist and IS THERE A POSSIBILITY THIS DEEP BELIEF OF YOURS CAN BE SHOWN THROUGH A LIE-DETECTOR? (Back in the late 1990's I had the opportunity to correspond with over a dozen members of CSICOP on just this very issue.)
I have a good friend who is a street preacher who preaches on the Santa Monica Promenade in California and during the Q/A sessions he does have lots of atheists that enjoy their time at the mic. When this happens he always quotes Romans 1:18-19 (Amplified Bible) " For God's wrath and indignation are revealed from heaven against all ungodliness and unrighteousness of men, who in their wickedness REPRESS and HINDER the truth and make it inoperative. For that which is KNOWN about God is EVIDENT to them and MADE PLAIN IN THEIR INNER CONSCIOUSNESS, because God has SHOWN IT TO THEM,"(emphasis mine). Then he tells the atheist that the atheist already knows that God exists but he has been suppressing that knowledge in unrighteousness. This usually infuriates the atheist.
My friend draws some large crowds at times and was thinking about setting up a lie detector test and see if atheists actually secretly believe in God. He discussed this project with me since he knew that I had done a lot of research on the idea about 20 years ago.
Nelson Price in THE EMMANUEL FACTOR (1987) tells the story about Brown Trucking Company in Georgia who used to give polygraph tests to their job applicants. However, in part of the test the operator asked, "Do you believe in God?" In every instance when a professing atheist answered "No," the test showed the person to be lying. My pastor Adrian Rogers used to tell this same story to illustrate Romans 1:19 and it was his conclusion that "there is no such thing anywhere on earth as a true atheist. If a man says he doesn't believe in God, then he is lying. God has put his moral consciousness into every man's heart, and a man has to try to kick his conscience to death to say he doesn't believe in God."
(Adrian Rogers at White House)
It is true that polygraph tests for use in hiring were banned by Congress in 1988. Mr and Mrs Claude Brown on Aug 25, 1994 wrote me a letter confirming that over 15,000 applicants previous to 1988 had taken the polygraph test and EVERY-TIME SOMEONE SAID THEY DID NOT BELIEVE IN GOD, THE MACHINE SAID THEY WERE LYING.
It had been difficult to catch up to the Browns. I had heard about them from Dr. Rogers' sermon but I did not have enough information to locate them. Dr. Rogers referred me to Dr. Nelson Price and Dr. Price's office told me that Claude Brown lived in Atlanta. After writing letters to all 9 of the entries for Claude Brown in the Atlanta telephone book, I finally got in touch with the Browns.
Adrian Rogers also pointed out that the Bible does not recognize the theoretical atheist. Psalms 14:1: The fool has said in his heart, "There is no God." Dr Rogers notes, "The fool is treating God like he would treat food he did not desire in a cafeteria line. 'No broccoli for me!' " In other words, the fool just doesn't want God in his life and is a practical atheist, but not a theoretical atheist. Charles Ryrie in the The Ryrie Study Bible came to the same conclusion on this verse.
Here are the conclusions of the experts I wrote in the secular world concerning the lie detector test and it's ability to get at the truth:
Professor Frank Horvath of the School of Criminal Justice at Michigan State University has testified before Congress concerning the validity of the polygraph machine. He has stated on numerous occasions that "the evidence from those who have actually been affected by polygraph testing in the workplace is quite contrary to what has been expressed by critics. I give this evidence greater weight than I give to the most of the comments of critics" (letter to me dated October 6, 1994).
There was no better organization suited to investigate this claim concerning the lie detector test than the Committee for the Scientific Investigation of Claims of the Paranormal (CSICOP). This organization changed their name to the Committe for Skeptical Inquiry in 2006. This organization includes anyone who wants to help debunk the whole ever-expanding gamut of misleading, outlandish, and fraudulent claims made in the name of science. I AM WRITING YOU TODAY BECAUSE YOU ARE ASSOCIATED WITH CSICOP.
I read The Skeptical Review(publication of CSICOP) for several years during the 90's and I would write letters to these scientists about taking this project on and putting it to the test. Below are some of their responses (15 to 20 years old now):
1st Observation: Religious culture of USA could have influenced polygraph test results.
ANTONY FLEW (formerly of Reading University in England, now deceased, in a letter to me dated 8-11-96) noted, "For all the evidence so far available seems to be of people from a culture in which people are either directly brought up to believe in the existence of God or at least are strongly even if only unconsciously influenced by those who do. Even if everyone from such a culture revealed unconscious belief, it would not really begin to show that — as Descartes maintained— the idea of God is so to speak the Creator's trademark, stamped on human souls by their Creator at their creation."
2nd Observation: Polygraph Machines do not work. JOHN R. COLE, anthropologist, editor, National Center for Science Education, Dr. WOLF RODER, professor of Geography, University of Cincinnati, Dr. SUSAN BLACKMORE,Dept of Psychology, University of the West of England, Dr. CHRISTOPHER C. FRENCH, Psychology Dept, Goldsmith's College, University of London, Dr.WALTER F. ROWE, The George Washington University, Dept of Forensic Sciences, Graduate School of Arts and Sciences.
3rd Observation: The sample size probably was not large enough to apply statistical inference. (These gentlemen made the following assertion before I received the letter back from Claude Brown that revealed that the sample size was over 15,000.) JOHN GEOHEGAN, Chairman of New Mexicans for Science and Reason, Dr. WOLF RODER, and Dr WALTER F. ROWE (in a letter dated July 12, 1994) stated, "The polygraph operator for Brown Trucking Company has probably examined only a few hundred or a few thousand job applicants. I would surmise that only a very small number of these were actually atheists. It seems a statistically insignificant (and distinctly nonrandom) sampling of the 5 billion human beings currently inhabiting the earth. Dr. Nelson Price also seems to be impugning the integrity of anyone who claims to be an atheist in a rather underhanded fashion."4th Observation: The question (Do you believe in God?) was out of place and it surprised the applicants. THOMAS GILOVICH, psychologist, Cornell Univ., Dr. ZEN FAULKES, professor of Biology, University of Victoria (Canada), ROBERT CRAIG, Head of Indiana Skeptics Organization, Dr. WALTER ROWE, 5th Observation: Proof that everyone believes in God's existence does not prove that God does in fact exist. PAUL QUINCEY, Nathional Physical Laboratory,(England), Dr. CLAUDIO BENSKI, Schneider Electric, CFEPP, (France),6th Observation: Both the courts and Congress recognize that lie-detectors don't work and that is why they were banned in 1988. (Governments and the military still use them.)Dr WALTER ROWE, KATHLEEN M. DILLION, professor of Psychology, Western New England College.7th Observation:This information concerning Claude Brown's claim has been passed on to us via a tv preacher and eveybody knows that they are untrustworthy– look at their history. WOLF RODER.______________Solomon wisely noted in Ecclesiastes 3:11 "God has planted eternity in the heart of men…" (Living Bible).

Quote from Bertrand Russell:
Q: Why are you not a Christian?
Russell: Because I see no evidence whatever for any of the Christian dogmas. I've examined all the stock arguments in favor of the existence of God, and none of them seem to me to be logically valid.
Q: Do you think there's a practical reason for having a religious belief, for many people?
Russell: Well, there can't be a practical reason for believing what isn't true. That's quite… at least, I rule it out as impossible. Either the thing is true, or it isn't. If it is true, you should believe it, and if it isn't, you shouldn't. And if you can't find out whether it's true or whether it isn't, you should suspend judgment. But you can't… it seems to me a fundamental dishonesty and a fundamental treachery to intellectual integrity to hold a belief because you think it's useful, and not because you think it's true._
1024 × 682Images may be subject to copyright. Learn More
Francis Schaeffer noted concerning the IMPLICIT FAITH of Bertrand Russell:
I was lecturing at the University of St. Andrews one night and someone put forth the question, "If Christianity is so clear and reasonable then why doesn't Bertrand Russell then become a Christian? Is it because he hasn't discovered theology?"
It wasn't a matter of studying theology that was involved but rather that he had too much faith. I was surrounded by humanists and you could hear the gasps. Bertrand Russell and faith; Isn't this the man of reason? I pointed out that this is a man of high orthodoxy who will hold his IMPLICIT FAITH on the basis of his presuppositions no matter how many times he has to zig and zag because it doesn't conform to the facts.
You must understand what the term IMPLICIT FAITH means. In the old Roman Catholic Church when someone who became a Roman Catholic they had to promise implicit faith. That meant that you not only had to believe everything that Roman Catholic Church taught then but also everything it would teach in the future. It seems to me this is the kind of faith that these people have in the uniformity of natural causes in a closed system and they have accepted it no matter what it leads them into.
I think that these men are men of a high level of IMPLICIT FAITH in their own set of presuppositions. Paul said (in Romans Chapter One) they won't carry it to it's logical conclusion even though they hold a great deal of the truth and they have revolted and they have set up a series of universals in themselves which they won't transgress no matter if they conform to the facts or not.
Here below is the Romans passage that Schaeffer is referring to and verse 19 refers to what Schaeffer calls "the mannishness of man" and verse 20 refers to Schaeffer's other point which is "the universe and it's form."
Romans 1:18-20 Amplified Bible :
18 For God's [holy] wrath and indignation are revealed from heaven against all ungodliness and unrighteousness of men, who in their wickedness repress and hinder the truth and make it inoperative. 19 For that which is known about God is evident to them and made plain in their inner consciousness, because God [Himself] has shown it to them. 20 For ever since the creation of the world His invisible nature and attributes, that is, His eternal power and divinity, have been made intelligible and clearly discernible in and through the things that have been made (His handiworks). So [men] are without excuse [altogether without any defense or justification].
We can actually see the two points makes playing themselves out in Bertrand Russell's own life.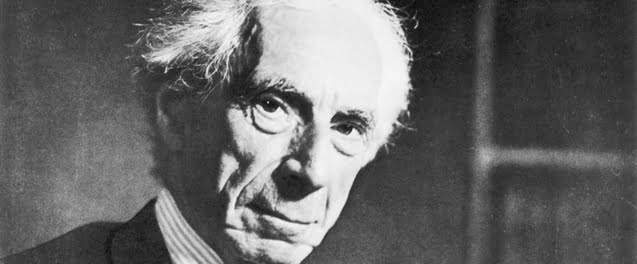 No wonder Bertrand Russell wrote in his autobiography, "It is odd, isn't it? I feel passionately for this world and many things and people in it, and yet…what is it all? There must be something more important, one feels, though I don't believe there is. I am haunted. Some ghosts, for some extra mundane regions, seem always trying to tell me something that I am to repeat to the world, but I cannot understand that message."
BERTRAND WANTED EVIDENCE?
In "Archaeology Confirms 50 Real People in the Bible" in the March/April 2014 issue of Biblical Archaeology Review, Purdue University scholar Lawrence Mykytiuk lists 50 figures from the Hebrew Bible who have been confirmed archaeologically. His follow-up article, "Archaeology Confirms 3 More Bible People," published in the May/June 2017 issue of BAR, adds another three people to the list. The identified persons include Israelite kings and Mesopotamian monarchs as well as lesser-known figures.Mykytiuk writes that these figures "mentioned in the Bible have been identified in the archaeological record. Their names appear in inscriptions written during the period described by the Bible and in most instances during or quite close to the lifetime of the person identified." The extensive Biblical and archaeological documentation supporting the BAR study is published here in a web-exclusive collection of endnotes detailing the Biblical references and inscriptions referring to each of the figures.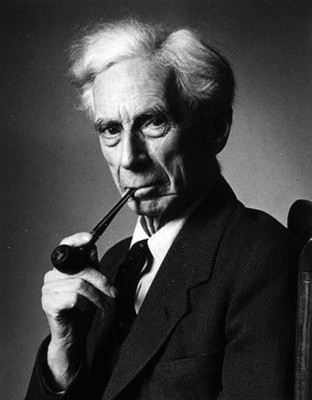 Gene Emery, science writer for Providence Journal-Bulletin is a past winner of the CSICOP "Responsibility in Journalism Award" and he had the best suggestion of all when he suggested, "Actually, if you want to make a good case about whether Romans 1:19 is true, arrange to have a polygraph operator (preferably an atheist or agnostic) brought to the next CSICOP meeting. (I'm not a member of CSICOP, by the way, so I can't give you an official invitation or anything.) If none of the folks at that meeting can convince the machine that they truly believe in God, maybe there is, in fact, an innate willingness to believe in God."
—
Francis Schaeffer
How Should We Then Live | Season 1 | Episode 7 | The Age of Non-Reason


How Should We Then Live | Season 1 | Episode 8 | The Age of Fragmentation
Whatever Happened To The Human Race? | Episode 1 | Abortion of the Human…

Whatever Happened To The Human Race? | Episode 4 | The Basis for Human D…

1984 SOUNDWORD LABRI CONFERENCE VIDEO – Q&A With Francis & Edith Schaefer

LORRAIN
CLAUDE LORRAIN (1600-1682)
His works were a vital influence on many landscape painters for many centuries, both in Europe (Corot, Courbet) and in America (Hudson River School).
Related posts:
I have gone back and forth and back and forth with many liberals on the Arkansas Times Blog on many issues such as abortion, human rights, welfare, poverty, gun control and issues dealing with popular culture. Here is another exchange I had with them a while back. My username at the Ark Times Blog is Saline […]
By Everette Hatcher III|Posted in Francis Schaeffer, Prolife|Edit|Comments (0)
On March 17, 2013 at our worship service at Fellowship Bible Church, Ben Parkinson who is one of our teaching pastors spoke on Genesis 1. He spoke about an issue that I was very interested in. Ben started the sermon by reading the following scripture: Genesis 1-2:3 English Standard Version (ESV) The Creation of the […]
By Everette Hatcher III|Posted in Adrian Rogers, Atheists Confronted, Current Events|TaggedBen Parkinson, Carl Sagan|Edit|Comments (0)
Review of Carl Sagan book (Part 4 of series on Evolution) The Long War against God-Henry Morris, part 5 of 6 Uploaded by FLIPWORLDUPSIDEDOWN3 on Aug 30, 2010 http://www.icr.org/ http://store.icr.org/prodinfo.asp?number=BLOWA2http://store.icr.org/prodinfo.asp?number=BLOWASGhttp://www.fliptheworldupsidedown.com/blog _______________________ I got this from a blogger in April of 2008 concerning candidate Obama's view on evolution: Q: York County was recently in the news […]
By Everette Hatcher III|Posted in Atheists Confronted, Current Events, President Obama|Edit|Comments (0)
Review of Carl Sagan book (Part 3 of series on Evolution) The Long War against God-Henry Morris, part 4 of 6 Uploaded by FLIPWORLDUPSIDEDOWN3 on Aug 30, 2010 http://www.icr.org/ http://store.icr.org/prodinfo.asp?number=BLOWA2http://store.icr.org/prodinfo.asp?number=BLOWASGhttp://www.fliptheworldupsidedown.com/blog______________________________________ I got this from a blogger in April of 2008 concerning candidate Obama's view on evolution: Q: York County was recently in the news […]
By Everette Hatcher III|Posted in Atheists Confronted, Current Events, President Obama|Edit|Comments (0)
At the end of this post is a message by RC Sproul in which he discusses Sagan. Over the years I have confronted many atheists. Here is one story below: I really believe Hebrews 4:12 when it asserts: For the word of God is living and active and sharper than any two-edged sword, and piercing as far as the […]
By Everette Hatcher III|Posted in Adrian Rogers, Atheists Confronted, Current Events, Francis Schaeffer|Tagged Bill Elliff, Carl Sagan, Jodie Foster, RC Sproul|Edit|Comments (0)
Review of Carl Sagan book (Part 4 of series on Evolution) The Long War against God-Henry Morris, part 5 of 6 Uploaded by FLIPWORLDUPSIDEDOWN3 on Aug 30, 2010 http://www.icr.org/ http://store.icr.org/prodinfo.asp?number=BLOWA2http://store.icr.org/prodinfo.asp?number=BLOWASGhttp://www.fliptheworldupsidedown.com/blog _______________________ This is a review I did a few years ago. THE DEMON-HAUNTED WORLD: Science as a Candle in the Dark by Carl […]
By Everette Hatcher III|Posted in Atheists Confronted, Current Events|Edit|Comments (0)
Review of Carl Sagan book (Part 3 of series on Evolution) The Long War against God-Henry Morris, part 4 of 6 Uploaded by FLIPWORLDUPSIDEDOWN3 on Aug 30, 2010 http://www.icr.org/ http://store.icr.org/prodinfo.asp?number=BLOWA2http://store.icr.org/prodinfo.asp?number=BLOWASGhttp://www.fliptheworldupsidedown.com/blog______________________________________ I was really enjoyed this review of Carl Sagan's book "Pale Blue Dot." Carl Sagan's Pale Blue Dot by Larry Vardiman, Ph.D. […]
By Everette Hatcher III|Posted in Atheists Confronted, Current Events|Edit|Comments (0)
In today's news you will read about Kirk Cameron taking on the atheist Stephen Hawking over some recent assertions he made concerning the existence of heaven. Back in December of 1995 I had the opportunity to correspond with Carl Sagan about a year before his untimely death. Sarah Anne Hughes in her article,"Kirk Cameron criticizes […]
By Everette Hatcher III|Posted in Atheists Confronted|Edit|Comments (2)
In this post we are going to see that through the years humanist thought has encouraged artists like Michelangelo to think that the future was extremely bright versus the place today where many artist who hold the humanist and secular worldview are very pessimistic. In contrast to Michelangelo's DAVID when humanist man thought he […]
By Everette Hatcher III|Posted in Francis Schaeffer|Tagged David Leeds, J.I.PACKER, Joe Carter, Massimiliano Gioni, Michelangelo, Michelangelo's DAVID, Michelangelo's Florence Pietà, Paul McCarthy, Renaissance, Rick Pearcey, Rush Limbaugh, Tony Bartolucci|Edit|Comments (0)
_________ Antony Flew on God and Atheism Published on Feb 11, 2013 Lee Strobel interviews philosopher and scholar Antony Flew on his conversion from atheism to deism. Much of it has to do with intelligent design. Flew was considered one of the most influential and important thinker for atheism during his time before his death […]
By Everette Hatcher III|Posted in Current