—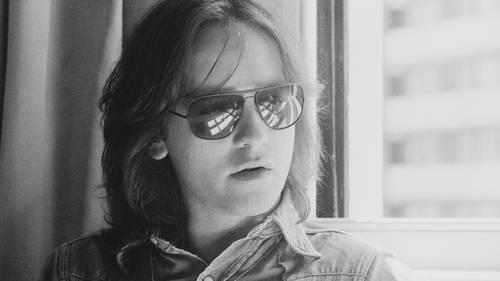 THE THINGS WE DO FOR LOVE was Written by Eric Stewart and Graham Gouldman,
World Exclusive: After Life Season 3: The First few Minutes
After Life Season 3 Soundtrack | The Things We Do for Love – 10CC |
10cc – The Things We Do For Love (W/Lyrics)
—
By
–
February 8, 2022
Introduction
Man, I love Ricky Gervais. Whether it's the Office (though the US one is better) or Extras, Gervais has consistently delivered comedic series. I'm still convinced that Tony isn't a character but just Ricky Gervais somehow turned up to eleven. Anyway, with After Life series 3 now on Netflix, what better time is there to rank the show's best episodes? Before the list properly begins, here is some history about the TV show.
History
After Life first debuted on Netflix in March 2019 and ran for 3 seasons of 6 episodes. After Life follows Tony, a newspaper writer, who adopts a gruff persona after his wife died. Unfortunately, this proves hard for Tony to keep up. Besides lead star and writer Gervais, the cast features Kerry Godliman, Tracy Anne-Doberman, Joe Wilkinson, Tony Way and Diane Morgan amongst others. Due to its great performances and cast, After Life has become one of Netflix's biggest series. Probably also due in no small part to Gervais. Also, SPOILER warning for some Season 3 episodes. So without further ado, here are the best episodes of After Life.
Kicking off the list of best After Life episodes is the second ever episode. This episode sees Tony and Lenny working on a story about a boy who can play one recorder in each nostril at the same time. Yes, seriously. This is why we love After Life. The other main highlight of this episode is Tony meeting a nice widow, Anne, in the graveyard. This interaction with Anne is especially great as it continues across multiple episodes and provides great character development for Tony.
Next in the best After Life episodes is Season 2, Episode 5. During this episode, it's the opening night of the Tambury Players revue and it goes about as well as an After Life viewer would expect it to. Anyway, the other eason this episode makes the list is Tony receiving the news that his dad passed away. Again, this sees another excellent performance by Gervais as Tony has to deal with another loss within his family.
And here is the first ever episode of After Life. The opening episode sees Tony and his cantankerous funk (or superpower depending on who you ask) is starting to take its toll on his co workers. Not even a new writer at the Tambury Gazette can stop Tony's 'superpower' which as mentioned above can about after the death of his wife. As all opening episodes should, this hooks you in and makes you want more from Tambury's resident 'superhero'.
This episode sees Anne and Tony having a great heart to heart about moving forward. This continues to provide another layer to Tony's character. Another highlight includes Tony and Matt's conversation after Matt suffers a health scare playing squash of all sports. This is really just Tony making fun of Matt's hospital gown. Also, this episode sees James finally stand up for himself. Overall, a very good episode with some wonderful performances throughout. So just another After Life episode then.
Next up on the best After Life episodes is Episode 6 from Series 1. Series 1's finale sees Tony making a genuine attempt at being happy (or at least not being miserable). Also, Ricky Gervais's laugh is actually so heartwarming. Anyway, Tony's attempts to give some long overdue recognition to those people who stood by him. Brilliant stuff right there.
At the halfway point of the best After Life Episodes is the penultimate episode of Series 1. So what happens in this episode? Well, after many attempts Brian finally convinces Tony and Lenny to view his puppet show for the paper. Also, this episode sees Tony nearly losing the ability to see his nephew after, checks notes, threatening his bully with a hammer. Damn, that escalated quickly. This episode is already great even without Matt and Tony's great heart to heart about him being able to visit his nephew. Wonderful.
So what happens in Episode 4 from Series 3? Well, Matt is determined to find a sport he can beat Tony at. This proves to be surprisingly difficult. Poor Matt. Anyway, this episode also features Lenny and Tony being brilliant even before Lenny asks Tony to be his best man. That's not even mentioning Kath's 'fun' date with a teacher. All of that is before yet more development for Tony and Emma's friendship. Damn that's stacked.
Kicking off the top three best After Life episodes is conveniently an episode 3. Series 1, Episode 3 to be precise. So what happens here then? Well, Tony hires a sex worker. No, not for that reason. He hires her to help clean his house…. Seriously. Other highlights include a show at a comedy club getting awkward very fast and Emma giving Tony a piece of her mind. Again, another brilliant episode.
Narrowly missing out on the top spot is Episode 6 from Series 2. This episode sees Tony struggling with the fallout from the previous episode. As mentioned above, Tony's dad passes away and he asks for space, not sympathy from his co-workers. He then wrestles with what it means to move on, paying off all his conversations with Anne across the series. A very fitting end to the series.
And the best episode of After Life is….. Episode 6 from Season 3. What happens in this series finale? Well, Tony and Lenny visit a child suffering with cancer which hits hard for Tony given what happened to his wife. This episode also features a town fair where two hated characters, Ratty and the Nonce, get their comeuppance which is always good. The fair also sees Tony genuinely happy even before he goes to ask Emma out. A fantastic series finale and a great end to the show.
What are your thoughts about the best After Life episodes? Let me know in the comments below!
10cc – The Things We Do For Love
Death Cab For Cutie – I Will Follow You Into The Dark +Lyrics
Death Cab for Cutie – I Will Follow You into the Dark (Official Music Vi…

BBC Radio 2 My Life In A Mixtape – Ricky Gervais – Opening
—
—-
—-
—-
—
World Exclusive: After Life Season 3: The First few Minutes
After Life | Season 3 Official Trailer | Netflix
—
episodes will be released on January 14th.
Just Three Things. Written for #Afterlife by Ricky Gervais and Andy Burrows




Ricky Gervais
London, W1F 0LE
UK
Dear Ricky,
10cc was a great band and you seem to have a purpose for each song you picked for AFTER LIFE and the song by 10cc – "The Things We Do For Love," is no exception. It is a song that started off with one purpose in mind but is left open to many interpretations.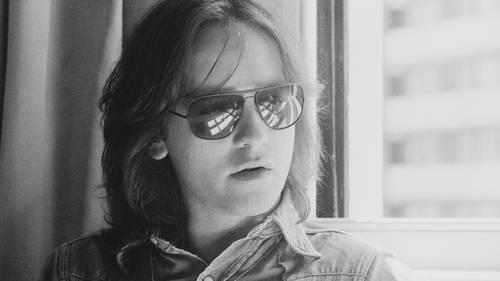 Written by Eric Stewart and Graham Gouldman, Stewart came up with the idea for the song after his wife of eight years asked him why he didn't say "I love you" more often.
He said: "I had this crazy idea in my mind that repeating those words would somehow degrade the meaning, so I told her, 'Well, if I say every day "I love you, darling, I love you, blah, blah, blah", it's not gonna mean anything eventually'."
More on that later in this letter.
The series finale is particularly jam-packed with recognisable tunes.
By David Craig
Published: Friday, 14th January 2022 at 12:07 pm
The third season of After Life launches on Netflixtoday, bringing the latest comedy project from Ricky Gervais to an emotional conclusion.
The so-called 'sadcom' has tackled some heavy themes during its rollercoaster run, which has seen widow Tony Johnson (Gervais) give into self-destructive tendencies as he struggles to come to terms with his wife's tragic death.
Adding some extra heft to the most dramatic scenes are the music choices, which are usually directly relatable to the difficult situation that Tony finds himself in.
After Life season 3 features a wide range of musical acts, including legendary songwriters Bob Dylan and Cat Stevens, as well as rock bands Radiohead and Death Cab for Cutie.
For any viewers who hear something they like in the last six episodes, we've compiled a full list of the licensed songs in After Life season 3, of which the finale has the largest jukebox.
Read on for the full tracklist, while we also have details on the After Life cast and locations for you to peruse at your leisure.
Episode 1
The Things We Do for Love by 10cc
Back to the Beginning by Aaron Espe
Episode 2
Not Dark Yet by Bob Dylan
Who Will Sing Me Lullabies by Kate Rusby
Episode 3
Let Down by Radiohead
Episode 4
The Wind by Cat Stevens
Episode 5
Hammer and Felt by Beneath the Mountain
Episode 6
I Will Follow You Into the Dark – Death Cab for Cutie
Love Is the Answer (Single Version) by England Dan & John Ford Coley
Introspective Inquiries by Margaret Dahlberg
Mandolin Wind by Rod Stewart
Both Sides Now by Joni Mitchell
——
Back to analysis of THE THINGS WE DO FOR LOVE. Here are the lyrics.
10cc – The Things We Do For Love
Too many broken hearts have fallen in the river
Too many lonely souls have drifted out to sea
You lay your bets and then you pay the price
The things we do for love, the things we do for love
Communication is the problem to the answer
You've got her number and your hand is on the phone
The weather's turned and all the lines are down
The things we do for love, the things we do for love
Like walking in the rain and the snow
When there's nowhere to go
And you're feelin' like a part of you is dying
And you're looking for the answer in her eyes
You think you're gonna break up
Then she says she wants to make up
Ooh you made me love you
Ooh you've got a way
Ooh you had me crawling up the wall
A compromise would surely help the situation
Agree to disagree but disagree to part
When after all it's just a compromise of
The things we do for love, the things we do for love
—-
On the website SONGMEANINGS I read this comment:
My InterpretationTo me it's about getting emotionally involved with someone and then finding there are many things that you don't agree on.
Romance is a risk (You lay your bets and then you pay the price). It can become an on again-off again relationship (You think you're gonna break up, then she says she wants to make up). The solution is to realise there are differences and accepting each other for who they are (A compromise would surely help the situation. Agree to disagree but disagree to part). It's about compromise for the sake of love.
—-
In a Songfacts interview with Graham Gouldman, he talked about writing this song with Eric Stewart. "When we started writing that, we had some of the music and he wanted to write a song about suicide," Gouldman said. "I told him that was not a good idea and fortunately he agreed. He came up with the title 'The Things We Do For Love,' which is very up and a great title really. What are the things we do for love? What do you do? What should we do for love?"
—
THIS OPENING SONG WAS USED TO START THIS SERIOUS DARK COMEDY WITH A CONTRASTING LIGHT MOOD. HOWEVER, LOOK AT THIS CHANCE ELEMENT OF THE SONG:
Romance is a risk (You lay your bets and then you pay the price). It can become an on again-off again relationship (You think you're gonna break up, then she says she wants to make up).

Tony Johnson has lost the love of his life and as an atheist he has resorted to making some very nihilistic statements. Even at one point he suspected Anne was a Christian because of the assertions she was making about being kind to others. Tony has talked often about evolution and that we are just monkey's or machines, so I thought another 10cc song may have found its way onto the soundtrack.
10cc – I'm Not In Love (1975) It has appeared in many TV shows and moviesIncluding:- Bridget Jones: The Edge of Reason- Indecent Proposal- He's Just Not That Into You- Guardians of the Galaxy- Goodnight Sweetheart- The Office
The fact that man is fallen does not mean that he has ceased to bear God's image. He has not ceased to be man because he is fallen. He can love, though he is fallen. It would be a mistake to say that only a Christian can love. Moreover, a non-Christian painter can still paint beauty. And it is because they can still do these things that they manifest that they are God's image-bearers or, to put it another way, they assert their unique 'mannishness' as men.
So it is a truly wonderful thing that, although man is twisted and corrupted and lost as a result of the Fall, yet he is still man. He has become neither a machine nor an animal nor a plant. The marks of mannishness are still upon him-love, rationality, longing for significance, fear of non-being, and so on. This is the case even when his non-Christian system leads him to say these things do not exist. It is these things which distinguish him from the animal and plant world and from the machine.-Francis A. Schaeffer, Escape From Reason p.89
The answer to find meaning in life is found in putting your faith and trust in Jesus Christ. The Bible is true from cover to cover and can be trusted.
Thanks for your time.
Sincerely,
Everette Hatcher, everettehatcher@gmail.com, http://www.thedailyhatch.org, cell ph 501-920-5733, 13900 Cottontail Lane, Alexander, AR 72002
10cc – I'm Not In Love (Lyrics)

10cc – I'm Not In Love (1975)

10cc – The Things We Do For Love


Lyric Video- The Things We Do For Love by 10cc



Related posts:
I have gone back and forth and back and forth with many liberals on the Arkansas Times Blog on many issues such as abortion, human rights, welfare, poverty, gun control and issues dealing with popular culture. Here is another exchange I had with them a while back. My username at the Ark Times Blog is Saline […]By Everette Hatcher III | Posted in Biblical Archaeology, Francis Schaeffer, Prolife | Edit|Comments (0)
I have posted many of the sermons by John MacArthur. He is a great bible teacher and this sermon below is another great message. His series on the Book of Proverbs was outstanding too. I also have posted several of the visits MacArthur made to Larry King's Show. One of two most popular posts I […]By Everette Hatcher III | Posted in Adrian Rogers, Current Events | Edit|Comments (0)
I have posted many of the sermons by John MacArthur. He is a great bible teacher and this sermon below is another great message. His series on the Book of Proverbs was outstanding too. I also have posted several of the visits MacArthur made to Larry King's Show. One of two most popular posts I […]By Everette Hatcher III | Posted in Adrian Rogers, Current Events |Tagged Bible Prophecy, john macarthur | Edit|Comments (0)
Prophecy–The Biblical Prophesy About Tyre.mp4 Uploaded by TruthIsLife7 on Dec 5, 2010 A short summary of the prophecy about Tyre and it's precise fulfillment. Go to this link and watch the whole series for the amazing fulfillment from secular sources. http://www.youtube.com/watch?v=qvt4mDZUefo________________ John MacArthur on the amazing fulfilled prophecy on Tyre and how it was fulfilled […]By Everette Hatcher III | Posted in Biblical Archaeology | Edit|Comments (1)
John MacArthur on the Bible and Science (Part 2) I have posted many of the sermons by John MacArthur. He is a great bible teacher and this sermon below is another great message. His series on the Book of Proverbs was outstanding too. I also have posted several of the visits MacArthur made to Larry […]By Everette Hatcher III | Posted in Current Events | Edit|Comments (0)
John MacArthur on the Bible and Science (Part 1) I have posted many of the sermons by John MacArthur. He is a great bible teacher and this sermon below is another great message. His series on the Book of Proverbs was outstanding too. I also have posted several of the visits MacArthur made to Larry […]By Everette Hatcher III | Posted in Current Events | Edit|Comments (0)
Adrian Rogers – How you can be certain the Bible is the word of God Great article by Adrian Rogers. What evidence is there that the Bible is in fact God's Word? I want to give you five reasons to affirm the Bible is the Word of God. First, I believe the Bible is the […]By Everette Hatcher III | Posted in Adrian Rogers, Biblical Archaeology | Edit|Comments (0)
Is there any evidence the Bible is true? Articles By PleaseConvinceMe Apologetics Radio The Old Testament is Filled with Fulfilled Prophecy Jim Wallace A Simple Litmus Test There are many ways to verify the reliability of scripture from both internal evidences of transmission and agreement, to external confirmation through archeology and science. But perhaps the […]By Everette Hatcher III | Posted in Biblical Archaeology, Current Events | Edit|Comments (0)
I have gone back and forth and back and forth with many liberals on the Arkansas Times Blog on many issues such as abortion, human rights, welfare, poverty, gun control and issues dealing with popular culture. Here is another exchange I had with them a while back. My username at the Ark Times Blog is […]By Everette Hatcher III | Posted in Francis Schaeffer, Prolife | Edit|Comments (0)
Here is some very convincing evidence that points to the view that the Bible is historically accurate. Archaeological and External Evidence for the Bible Archeology consistently confirms the Bible! Archaeology and the Old Testament Ebla tablets—discovered in 1970s in Northern Syria. Documents written on clay tablets from around 2300 B.C. demonstrate that personal and place […]By Everette Hatcher III | Posted in Biblical Archaeology | E
On Saturday April 18, 2020 at 6pm in London and noon in Arkansas, I had a chance to ask Ricky Gervais a question on his Twitter Live broadcast which was "Is Tony a Nihilist?" At the 20:51 mark Ricky answers my question. Below is the video:

—
—
Ricky Gervais 25/07/2021 Facebook Live at 28:29 mark Ricky answers my question about Sam Harris