—
After Life Season 3 Ending Explained & Review
—
World Exclusive: After Life Season 3: The First few Minutes
After Life | Season 3 Official Trailer | Netflix
—
episodes will be released on January 14th.
Just Three Things. Written for #Afterlife by Ricky Gervais and Andy Burrows




Radiohead – Let Down (Lyrics On Screen)

January 14, 2022
Ricky Gervais
London, W1F 0LE
UK
Dear Ricky,
I am really enjoying AFTER LIFE 3 and can't wait to finish season 3!!! It brings up some of the same issues that season 1 and 2 did.
In episode 1 of season 1 of AFTERLIFE Tony's late wife Lisa tells Tony, "Don't get drunk all the time alright? It will only make you feel worse in the log run."
In the 3rd season of AFTER LIFE Matt says to Tony:
Seriously Tony you need to do something about your anger. It's gonna kill you one of these days…You know staying up drinking every night.
Also the music of AFTER LIFE 3 is excellent and the song LET DOWN by RADIOHEAD makes the point on the empty answer of alcoholism.
The lyrics say it all:
Transport
Motorways and tramlines
Starting and then stopping
Taking off and landingThe emptiest of feelings
Disappointed people
Clinging onto bottles
And when it comes it's so so disappointingLet down and hanging around
Crushed like a bug in the ground
Let down and hanging aroundShell smashed, juices flowing
Wings twitch legs are going
Don't get sentimental
It always ends up drivel
——-
Francis Schaeffer discusses the views of Solomon on drinking:
In Ecclesiastes 1:8 he drives this home when he states, "All things are wearisome; Man is not able to tell it. THE EYE IS NOT SATISFIED WITH SEEING. NOR IS THE EAR FILLED WITH HEARING." Solomon is stating here the fact that there is no final satisfaction because you don't get to the end of the thing.
What do you do and the answer is to get drunk and this was not thought of in the RUBAIYAT OF OMAR KAHAYYAM:
Ecclesiastes 2:1-3
I said to myself, "Come now, I will test you with pleasure. So enjoy yourself." And behold, it too was futility. 2 I said of laughter, "It is madness," and of pleasure, "What does it accomplish?" 3 I explored with my mind how to stimulate my body with winewhile my mind was guiding me wisely, and how to take hold of folly, until I could see what good there is for the sons of men to do under heaventhe few years of their lives.
The Daughter of the Vine (from the RUBAIYAT OF OMAR KAHAYYAM):
You know, my Friends, with what a brave Carouse
I made a Second Marriage in my house;
Divorced old barren Reason from my Bed,
And took the Daughter of the Vine to Spouse.
A perfectly good philosophy coming out of Islam, but Solomon is not the first man that thought of it nor the last. In light of what has been presented by Solomon is the solution just to get intoxicated and black the think out? So many people have taken to alcohol and the dope which so often follows in our day. This approach is incomplete, temporary and immature. PAPA HEMINGWAY CAN FIND THE CHAMPAGNE OF PARISSUFFICIENT FOR A TIME, BUT ONCE HE LEFT HIS YOUTH HE NEVER FOUND IT SUFFICIENT AGAIN. HE HAD A LIFETIME SPENT LOOKING BACK TO PARIS AND THAT CHAMPAGNEAND NEVER FINDING IT ENOUGH. It is no solution and Solomon says so too.
__
FILE – In this May 12, 1959, American novelist Ernest Hemingway, left, speaks with actors Alec Guinness, center, and Noel Coward in Sloppy Joe's Bar during the making of Sir Carol Reed's film version of "Our Man in Havana," based on Graham Greene's best seller, in Havana, Cuba. Sloppy Joe's will be reopened in February 2013 by the state-owned tourism company Habaguanex, part of an ambitious revitalization project by the Havana City Historian's Office, which since the 1990's has transformed block after block of crumbling ruins into rehabilitated buildings along vibrant cobblestone streets, giving residents and tourists from all over the chance to belly up to the same bar that served thirsty celebrities like Rock Hudson, Babe Ruth and Ernest Hemingway. (AP Photo, File)
Ernest Hemingway like Solomon looked for meaning UNDER THE SUN in what I call the 6 big L words in the Book of Ecclesiastes. These areas are learning (1:16-18), laughter, ladies, luxuries, and liquor (2:1-3, 8, 10, 11), and labor (2:4-6, 18-20). All three men agree with the conclusion of Ecclesiastes 2:17:
17 So I hated life, because what is done under the sun was grievous to me; for all is vanity and a striving after the wind
Then in last few words in the Book of Ecclesiastes Solomon looks above the sun and brings God back into the picture: "The conclusion, when all has been heard, is: Fear God and keep His commandments, because this applies to every person. For God will bring every act to judgment, everything which is hidden, whether it is good or evil."The answer to find meaning in life is found in putting your faith and trust in Jesus Christ. The Bible is true from cover to cover and can be trusted.
Thanks for your time.
Sincerely,
Everette Hatcher, everettehatcher@gmail.com, http://www.thedailyhatch.org, cell ph 501-920-5733, 13900 Cottontail Lane, Alexander, AR 72002
PS: I have been so blessed to be a part of a ministry such as Hidden Creek Reentry Center. When I think of the pain and suffering that alcoholism and drugs have caused it makes me think of the Christian track HAPPY HOUR (see below) that describes such a case and how Christ can turn someone around. I personally have attended a funeral of a dear friend who went to the grave prematurely. It is true that I can do nothing to bring him back, but I do something about the people who are here now who need help.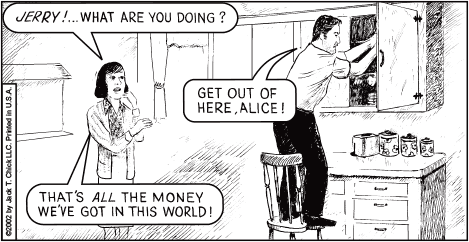 Page 2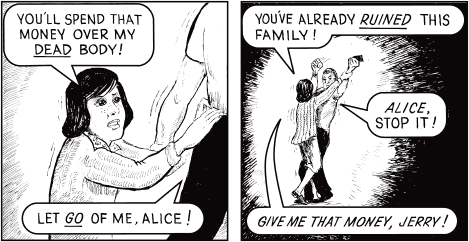 Page 3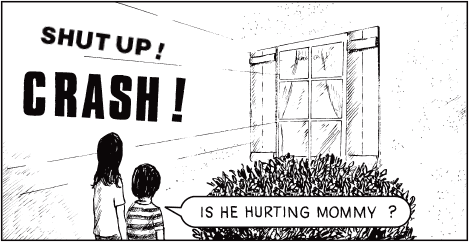 Page 4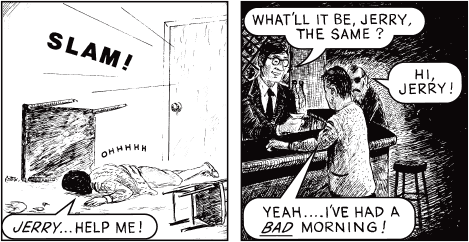 Page 5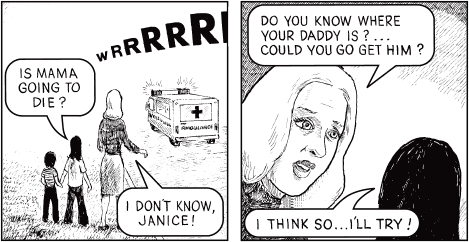 Page 6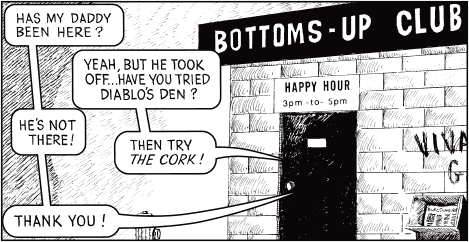 Page 7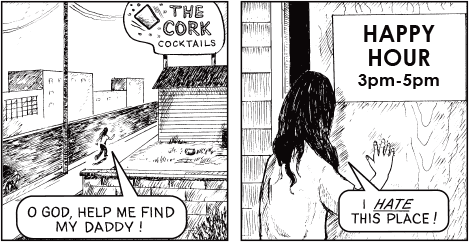 Page 8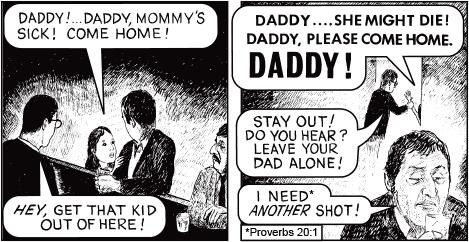 Page 9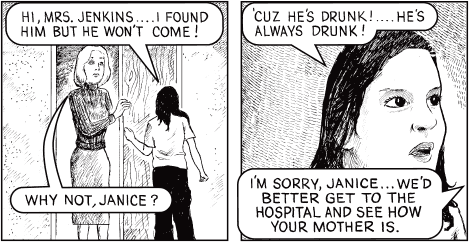 Page 10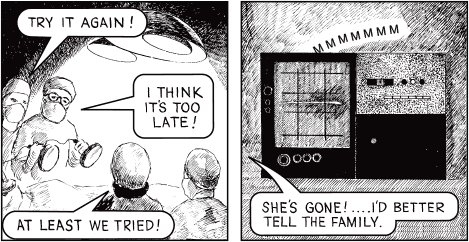 Page 11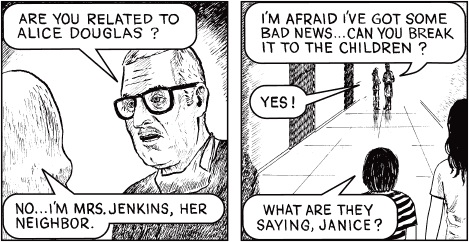 Page 12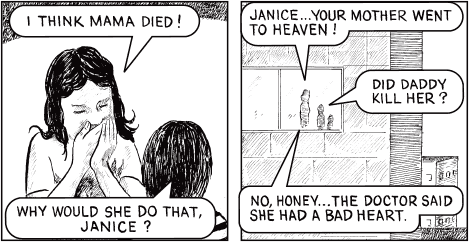 Page 13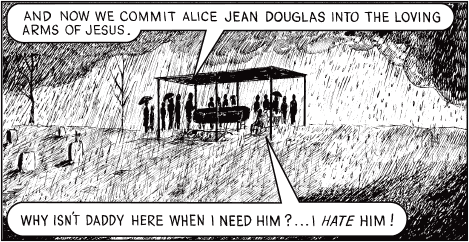 Page 14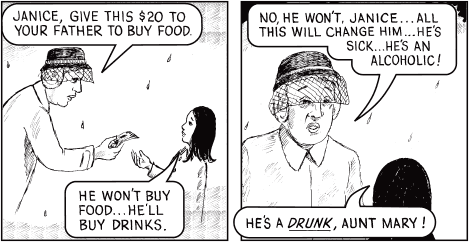 Page 15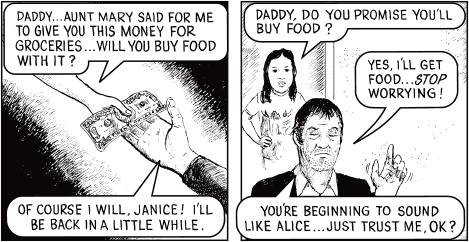 Page 16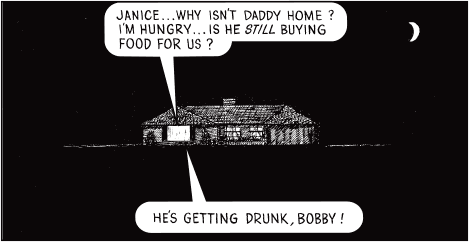 Page 17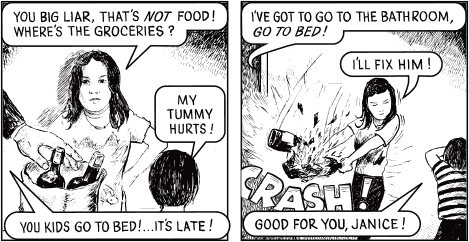 Page 18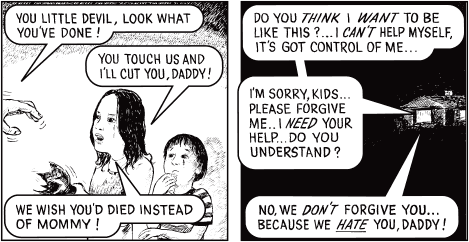 Page 19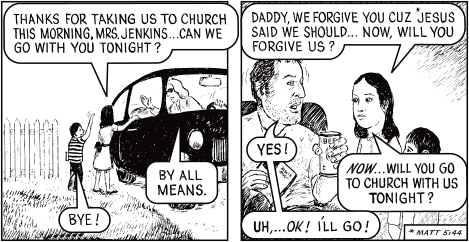 Page 20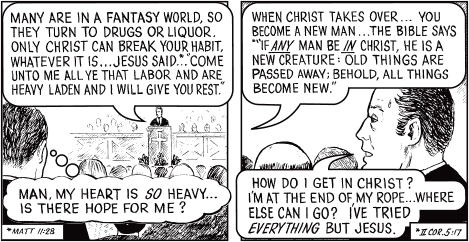 Page 21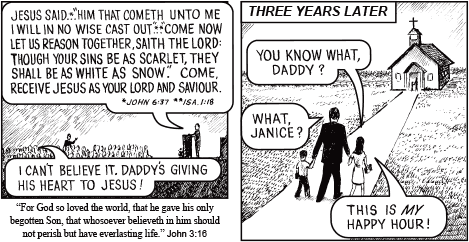 Page 22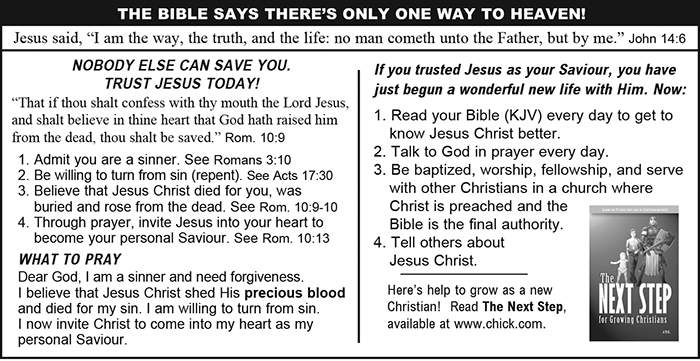 Related posts:
I have gone back and forth and back and forth with many liberals on the Arkansas Times Blog on many issues such as abortion, human rights, welfare, poverty, gun control and issues dealing with popular culture. Here is another exchange I had with them a while back. My username at the Ark Times Blog is Saline […]By Everette Hatcher III | Posted in Biblical Archaeology, Francis Schaeffer, Prolife | Edit|Comments (0)
I have posted many of the sermons by John MacArthur. He is a great bible teacher and this sermon below is another great message. His series on the Book of Proverbs was outstanding too. I also have posted several of the visits MacArthur made to Larry King's Show. One of two most popular posts I […]By Everette Hatcher III | Posted in Adrian Rogers, Current Events | Edit|Comments (0)
I have posted many of the sermons by John MacArthur. He is a great bible teacher and this sermon below is another great message. His series on the Book of Proverbs was outstanding too. I also have posted several of the visits MacArthur made to Larry King's Show. One of two most popular posts I […]By Everette Hatcher III | Posted in Adrian Rogers, Current Events |Tagged Bible Prophecy, john macarthur | Edit|Comments (0)
Prophecy–The Biblical Prophesy About Tyre.mp4 Uploaded by TruthIsLife7 on Dec 5, 2010 A short summary of the prophecy about Tyre and it's precise fulfillment. Go to this link and watch the whole series for the amazing fulfillment from secular sources. http://www.youtube.com/watch?v=qvt4mDZUefo________________ John MacArthur on the amazing fulfilled prophecy on Tyre and how it was fulfilled […]By Everette Hatcher III | Posted in Biblical Archaeology | Edit|Comments (1)
John MacArthur on the Bible and Science (Part 2) I have posted many of the sermons by John MacArthur. He is a great bible teacher and this sermon below is another great message. His series on the Book of Proverbs was outstanding too. I also have posted several of the visits MacArthur made to Larry […]By Everette Hatcher III | Posted in Current Events | Edit|Comments (0)
John MacArthur on the Bible and Science (Part 1) I have posted many of the sermons by John MacArthur. He is a great bible teacher and this sermon below is another great message. His series on the Book of Proverbs was outstanding too. I also have posted several of the visits MacArthur made to Larry […]By Everette Hatcher III | Posted in Current Events | Edit|Comments (0)
Adrian Rogers – How you can be certain the Bible is the word of God Great article by Adrian Rogers. What evidence is there that the Bible is in fact God's Word? I want to give you five reasons to affirm the Bible is the Word of God. First, I believe the Bible is the […]By Everette Hatcher III | Posted in Adrian Rogers, Biblical Archaeology | Edit|Comments (0)
Is there any evidence the Bible is true? Articles By PleaseConvinceMe Apologetics Radio The Old Testament is Filled with Fulfilled Prophecy Jim Wallace A Simple Litmus Test There are many ways to verify the reliability of scripture from both internal evidences of transmission and agreement, to external confirmation through archeology and science. But perhaps the […]By Everette Hatcher III | Posted in Biblical Archaeology, Current Events | Edit|Comments (0)
I have gone back and forth and back and forth with many liberals on the Arkansas Times Blog on many issues such as abortion, human rights, welfare, poverty, gun control and issues dealing with popular culture. Here is another exchange I had with them a while back. My username at the Ark Times Blog is […]By Everette Hatcher III | Posted in Francis Schaeffer, Prolife | Edit|Comments (0)
Here is some very convincing evidence that points to the view that the Bible is historically accurate. Archaeological and External Evidence for the Bible Archeology consistently confirms the Bible! Archaeology and the Old Testament Ebla tablets—discovered in 1970s in Northern Syria. Documents written on clay tablets from around 2300 B.C. demonstrate that personal and place […]By Everette Hatcher III | Posted in Biblical Archaeology | E
On Saturday April 18, 2020 at 6pm in London and noon in Arkansas, I had a chance to ask Ricky Gervais a question on his Twitter Live broadcast which was "Is Tony a Nihilist?" At the 20:51 mark Ricky answers my question. Below is the video:

—
—
Ricky Gervais 25/07/2021 Facebook Live at 28:29 mark Ricky answers my question about Sam Harris