–
Second, we can learn about the history of fascism.
Let's wrap up by quoting George Will on the interrelated ideas of fascism, Nazism, and socialism.
Fascism…was a recoil against Enlightenment individualism: the idea that good societies allow reasoning, rights-bearing people to define for themselves the worthy life. …Mussolini, a fervent socialist until his politics mutated into a rival collectivism, distilled fascism to this: "Everything within the state, nothing outside the state, nothing against the state." The Nazi Party — the National Socialist German Workers' Party — effected a broad expansion of socialism's agenda…
Last, but not least, here's a reminder that we should be very wary of demagogues who promise goodies.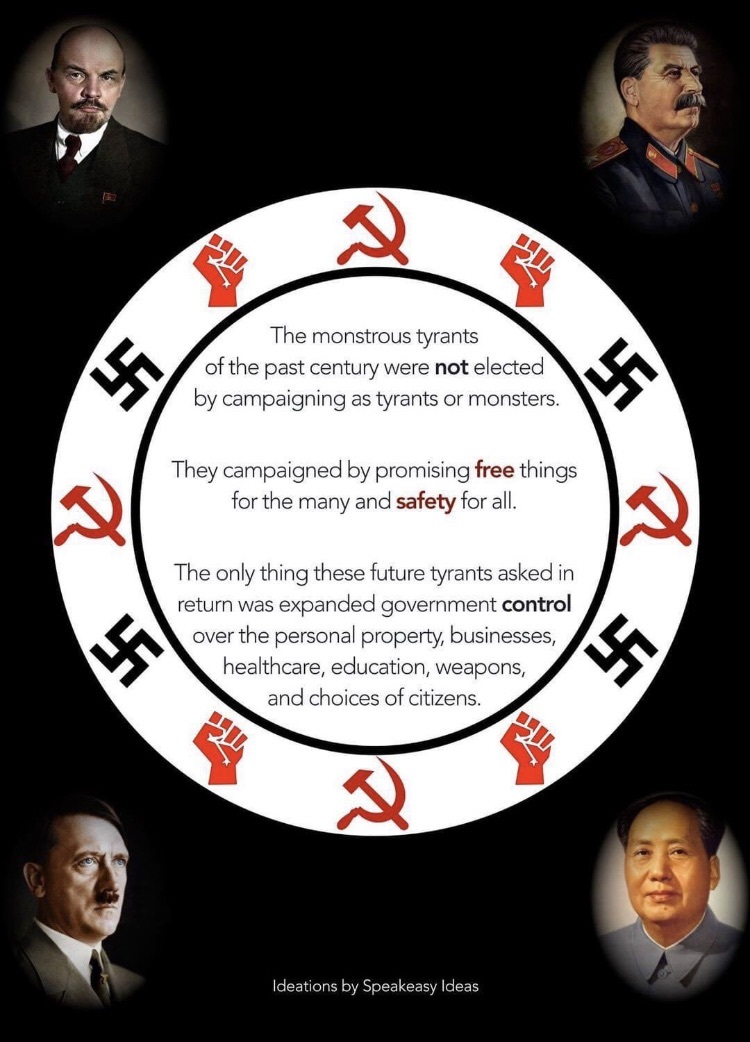 P.S. Kessler should have "fact checked" the last part of Rep. Greene's statement. As much as I dislike "democratic socialism," today's Democrats are not trying to impose a totalitarian system.
March 3, 2021
President Biden c/o The White House
1600 Pennsylvania Avenue NW
Washington, DC 20500
Dear Mr. President,
______________________________
Dan Mitchell shows how ignoring the Laffer Curve is like running a stop sign!!!!
Related posts:
By Everette Hatcher III | Posted in Cato Institute, Taxes | Edit | Comments (0)