Ep. 4 – From Cradle to Grave [6/7]. Milton Friedman's Free to Choose (1980)
February 17, 2021
President Biden c/o The White House
1600 Pennsylvania Avenue NW
Washington, DC 20500
Dear Mr. President,
Thank you for taking time to have your office try and get a pulse on what is going on out here in the country.
I read this article on January 15, 2021 about your announcement the previous night concerning your first proposal to Congress. Biden's $1.9 Trillion COVID Relief Package Includes More Stimulus Checks, State Government Bailout, $15 Federal Minimum Wage
I wanted to let you know what I think about the minimum wage increase you have proposed for the whole country and I wanted to quote Milton Friedman who you are familiar with and you made it clear in July that you didn't care for his views! Let me challenge you to take a closer look at what he had to say!
Paging Milton Friedman: How the big minimum wage hike could hurt Illinois workers
A bill speeding through the Illinois General Assembly and expected to land soon on Gov. J.B. Pritzker's desk wraps a slew of political, socioeconomic and generational debates into one issue: raising Illinois' minimum wage.
More than 20 states in 2019 are on course to implement higher minimum wages. The Illinois Senate on Thursday passed a bill raising the minimum wage from the current $8.25 an hour to $15 an hour by Jan. 1, 2025. The House was expected to follow and Gov. J.B. Pritzker has said he would sign it into law. But what are the broader implications of a higher minimum wage in a state already struggling with a challenging environment for employers and young job-seekers? Not good.
Progressive-leaning lawmakers dominate the legislature. They speak with empathy about the social justice implications of a minimum wage. Today a full-time minimum wage worker earns roughly $17,160 per year. You can't escape poverty on that, they say. A $15-an-hour minimum wage would push that income closer to $31,200.
But wait, say conservatives who dislike overbearing government and embrace free markets. The minimum wage never was designed to be household income. It helps entry-level, less skilled and often teenage workers get a start. Nearly doubling it will keep some of those people out of the workforce, or penalize businesses that hire them.
Illinois elected officials would be wise to consider the advice of the renowned University of Chicago economist Milton Friedman: "One of the great mistakes is to judge policies and programs by their intentions rather than their results." We realize there aren't enough Friedman economists in Illinois politics to fill a baby pool. But jacking up the minimum wage can hurt the intended beneficiaries. A study on Seattle's $15-an-hour minimum wage pointed to earnings drops for some workers: To control overhead, businesses reduced their hours
That will happen here too. There will be businesses that won't survive. Think coffee shops, nonprofits, family-owned restaurants, home health care providers, auto repair shops. There will be businesses that cut employees' hours. And there'll be businesses that move toward automation. Have you seen all those self-serve kiosks at fast-food restaurants?
In a high-exodus state, raising the minimum wage is particularly unwise. But if it's inevitable, Democrats should be hypersensitive to minimizing the damage. They could hurt the very people they're trying to help.
_____________
Thank you so much for your time. I know how valuable it is. I also appreciate the fine family that you have and your commitment as a father and a husband.
Sincerely,
Everette Hatcher III, 13900 Cottontail Lane, Alexander, AR 72002, ph 501-920-5733
Williams with Sowell – Minimum Wage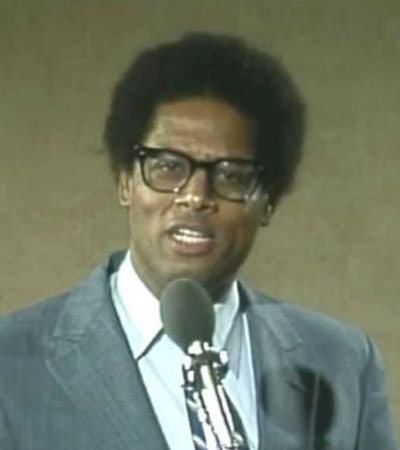 Thomas Sowell – Reducing Black Unemployment
—-
Ronald Reagan with Milton Friedman
Milton Friedman The Power of the Market 2-5