Ep. 4 – From Cradle to Grave [6/7]. Milton Friedman's Free to Choose (1980)
February 15,  2021
President Biden c/o The White House
1600 Pennsylvania Avenue NW
Washington, DC 20500
Dear Mr. President,
Thank you for taking time to have your office try and get a pulse on what is going on out here in the country.
I read this article on January 15, 2021 about your announcement the previous night concerning your first proposal to Congress. Biden's $1.9 Trillion COVID Relief Package Includes More Stimulus Checks, State Government Bailout, $15 Federal Minimum Wage
I wanted to let you know what I think about the minimum wage increase you have proposed for the whole country and I wanted to quote Milton Friedman who you are familiar with and you made it clear in July that you didn't care for his views! Let me challenge you to take a closer look at what he had to say!
Opposing a federal hike isn't just about political philosophy. It's about practicality too
Millions of Americans could get a pay hike if a Democrat wins the White House. Most of President Trump's 20-plus challengers have vowed to raise the minimum wage to $15, up from $7.25 today. Front-runner Joe Biden said the move was long overdue. Elizabeth Warren opined that doing nothing threatens the survival of the American family. And Bernie Sanders – who has long championed raising national pay standards – said it's time companies pay their workers, 'a living wage.'
The idea isn't new. Wage hikes have already been approved by lawmakers in several blue states including California, Illinois and Massachusetts (Massachusetts's minimum wage is set to always be higher than the federal average). Yet while Democrats see raising the pay floor as a moral imperative (New York city mayor and presidential candidate Bill de Blasio said his campaign is boycotting McDonald's until the fast food chain pays its workers a $15 minimum wage), Republicans worry about government overreach. White House economic adviser Larry Kudlow said he would oppose any such proposal. House Republican Steve Scalise quipped the $15 figure was, 'picked out of thin air and is not supported by any reasonable economic analysis.' His colleague Rep. Kevin McCarthy said the strength and prosperity of American economy should not be jeopardized through more regulation. Put another way, socialism – an effective political bogeyman for the right – isn't the answer.
Opposition to the minimum wage isn't just about political philosophy. It's about practicality too. Conservatives say the minimum wage forces employers to pay workers more than their work is worth. This discourages the hiring of these workers altogether. Milton Friedman famously criticized the minimum wage because – he argued – the resulting unemployment hits African Americans particularly hard. Raising the minimum wage worsens things as employers – confronted by higher labor costs – pare back on working hours offered to their now pricier employees.
_____________
Thank you so much for your time. I know how valuable it is. I also appreciate the fine family that you have and your commitment as a father and a husband.
Sincerely,
Everette Hatcher III, 13900 Cottontail Lane, Alexander, AR 72002, ph 501-920-5733
Williams with Sowell – Minimum Wage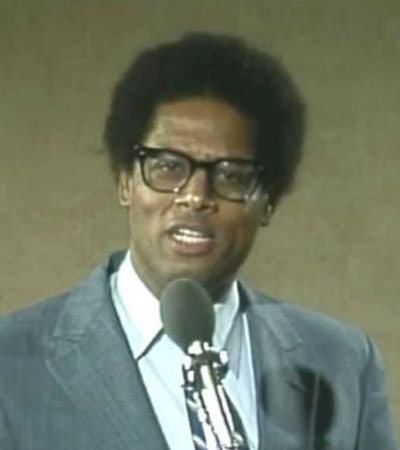 Thomas Sowell – Reducing Black Unemployment
—-
Ronald Reagan with Milton Friedman
Milton Friedman The Power of the Market 2-5