—-

Since I started my blog in 2011 I have dedicated two posts every week on the works of Francis Schaeffer and today I am posting a letter I sent out May 15, 1994 to skeptics worldwide on Ecclesiastes based on Schaeffer's comments.
Francis Schaeffer with his son Franky pictured below. Francis and Edith (who passed away in 2013) opened L' Abri in 1955 in Switzerland.


On May 15, 1994 on the 10th anniversary of the passing of Francis Schaeffer I mailed the following letter to Stephen Hawking and to about 100 other skeptics and academics including Carl Sagan. Actually I have mailed about 200 more since then also. I included a tape that began with the song DUST IN THE WIND by the rock group KANSAS and it was followed by the message on evolution by Adrian Rogers. A message by Bill Elliff on Romans 1 also dealt with Charles Darwin's famous statement about the Brazilian Forest and how the conviction that God created it left him after he came up with evolution as an explanation. I actually quoted Darwin in my January 10, 1996 response letter to Carl Sagan. Unfortunately, Carl Sagan passed away that same year and I never got a response.

Could you take 3 minutes and attempt to refute the nihilistic message of the song which appears at the beginning of the enclosed tape? Back in 1980 I watched the series COSMOS and on May 5, 1994 I again sat down to watch it again. In this letter today I will tell you of 3 GENTLEMEN who contemplated the world around them. The first one is an evolutionist by the name of Carl Sagan. Mr. Sagan is what I would call a humanist full of optimism.
The second man also sought to contemplate the world around him and this man was King Solomon of Israel. In the Book of Ecclesiastes, Solomon limits himself to the question of human life lived "under the sun" between birth and death and what answers this would give (that is exactly what Mr. Sagan has done in COSMOS).It is this belief that life is only between birth and death that eventually causes Solomon to embrace nihilism. In the first few words of Ecclesiastes he observes the continual cycles of the earth and makes some very interesting conclusions"…to search for understanding about everything in the universe."
—-
The third man I want to mention is Francis Schaeffer who I believe was the greatest Christian philosopher of the 20th century. However, when he was a young agnostic many years ago he also had an experience similar to King Solomon's when he contemplated the world and universe around him.contemplated the world and the universe around him.CARLSAGAN:"Our contemplations of the Cosmos stir us. There is a tingling in the spine, a catch in the voice, a faint sensation as if a distant memory of falling from a great height. We know we are approaching the grandest of mysteries."KING SOLOMON: Ecclesiastes 1:2-11;3:18-19 (Living Bible): 2 In my opinion, nothing is worthwhile; everything is futile. 3-7 For what does a man get for all his hard work?Generations come and go, but it makes no difference.[b] The sun rises and sets and hurries around to rise again. The wind blows south and north, here and there, twisting back and forth, getting nowhere.* The rivers run into the sea, but the sea is never full, and the water returns again to the rivers and flows again to the sea . .everything is unutterably weary and tiresome. No matter how much we see, we are never satisfied; no matter how much we hear, we are not content. History merely repeats itself…For men and animals both breathe the same air, and both die. So mankind has no real advantage over the beasts; what an absurdity!—-What Solomon said ties into this following statement by evolutionist Douglas Futuyma – "Whether people are explicitly religious or not they tend to imagine that humans are in some sense the center of the universe. And what evolution does is to remove humans from the center of the universe. We are just one product of a very long historical process that has given rise to an enormous amount of organisms, and we are just one of them. So in one sense there is nothing special about us."
———-FRANCIS SCHAEFFER: There is no doubt in my mind that Solomon had the same experience in his life that I had as a younger man (at the age of 18 in 1930). I remember standing by the sea and the moon arose and it was copper and beauty. Then the moon did not look like a flat dish but a globe or a sphere since it was close to the horizon. One could feel the global shape of the earth too. Then it occurred to me that I could contemplate the interplay of the spheres and I was exalted because I thought I can look upon them with all their power, might, and size, but they could contempt nothing. Then came upon me a horror of great darkness because it suddenly occurred to me that although I could contemplate them and they could contemplate nothing yet they would continue to turn in ongoing cycles when I saw no more forever and I was crushed.
__________________PAGE 1 B
Solomon died 3000 years ago and Francis Schaeffer passed away on May 15, 1984 exactly 10 years ago.I firmly believe Solomon was correct when he said in Ecclesiastes 7:2 "It is better to spend your time at funerals than at festivals. For you are going to die, and it is a good thing to think about it while there is time."Suppose that you to learn that you only had just one year to live—the number of your days would be 365. What would you do with the precious few days that remained to you? With death stalking you, you would have little interest in trivial subjects and would instead be concerned with essentials. I know that is what I did when I was bed ridden in a hospital in Memphis at age 15. I was told that I may not live. My thoughts turned to spiritual things. Thank you for your time.Sincerely,Everette Hatcher III, P.O. Box 23426, Little Rock, AR 72221TIME MAGAZINE May 28, 1984:DIED, Francis Schaeffer, 72. Christian theologian and a leading scholar of evangelical Protestantism; of cancer; in Rochester, Minn. Schaeffer, a Philadelphia-born Presbyterian, and his wife in 1955 founded L'Abri (French for 'the shelter'), a chalet in the Swiss Alps known among students and intellectuals for a reasoned rather than emotional approach to religious counseling. His 23 philosophical books include the bestseller How Should We Then Live? (1976)." (January 30, 1912-May 15, 1985)
Adrian Rogers is pictured below and Francis Schaeffer above.
Watching the film HOW SHOULD WE THEN LIVE? in 1979 impacted my life greatly
Francis Schaeffer in the film WHATEVER HAPPENED TO THE HUMAN RACE?
Francis and Edith Schaeffer
SECTION #1 Evolution is discussed by these scholars: H.G.Wells, Antony Flew, Neal Gillespie, Carl Sagan, Richard Dawkins, Joseph McCabe, Louis Russell, Leo Hickey, Francis Crick, Michael Ruse, Norman D. Newell, Robert C. Cowen, Jeremy Rifkin, Francis Schaeffer, H.J.Blackham, Paul Churchland, J.W.Burrow, Douglas Futuyma, William Provine, and Bertrand Russell!!!!______________________ I am trying in this letter to show that the following statements are true and can not be refuted logically.1. Theistic evolution is not rational.2. Evolution has been considered a fact by the vast majority of leading scholars worldwide for many years now.3. There has been a drift from belief to agnosticism caused by science in recent years.4. The vast majority of leading scientists today do not consider creationism scientific.5. There are philosophical implications of Darwinism.——————
1. Theistic evolution is not rational.
H.G.Wells

'If all the animals and man had been evolved in this ascendant manner, then there had been no first parents, no Eden, and no Fall. And if there had been no fall, then the entire historical fabric of Christianity, the story of the first sin and the reason for an atonement, upon which the current teaching based Christian emotion and morality, collapsed like a house of cards.' (H.G. Wells)

'—-Antony Flew

It is obviously impossible to square any evolutionary account of the origin of the species with a substantially literal reading of the first chapters of Genesis.—-
2.Evolution has been considered a fact by the vast majority of leading scholars worldwide for many years now.—-
Humanist Manifesto II (1973): Science affirms that the human species is an emergence from natural evolutionary forces.—Neal Gillespie
Darwin's rejection of special creation was part of the transformation of biology into a positive science, one committed to thoroughly naturalistic explanations based on material causes and the uniformity of nature…——Carl Sagan

Evolution is fact, not a theory—-Lee Dembart of the Los Angeles Times commenting on the book by Richard Dawkins called "The Blind Watchmaker":The book cuts through the nonsense about the origin of life and leaves it for dead….He demonstrates beyond a shadow of a doubt that evolution is the only possible explanation for the world we see around us. In this work Dawkins refutes the argument that the complexity of life cannot be random, this implying a designer or creator.—-
Joseph McCabe in a debate with George Mccready Price:
Something over 50 years ago a great man of science launched the doctrine of evolution upon the world. Generation by generation , decade by decade, scientific men have fought out that issue. I say that there is not an university professor in the world today who does not emphatically endorse the doctrine of evolution ….100 years ago, in the days of Lamarck and Darwin, men looked across that broad river and there was nothing between (man and ape)….Now we men of the Stone Age carrying us nearer to the ape; the pilot down man, and one or two others, going as far again in the direction of the ape.—-Louis S Russell, director, Royal Ontario Museum, It's completely false to say that there's a lacking of transitional forms. We have plenty of them —-more than sometimes we can deal with.—-Leo Hickey, former director, Yale Peabody Museum, There are myriad transitional forms. There's really no problem finding them.—-
250 × 275Images may be subject to copyright. Learn More
—-
Francis Crick: The ultimate aim of the modern movement in biology is, in fact, to explain all biology in terms of physics and chemistry.—-
3. There has been a drift from belief to agnosticism caused by science in recent years———————-
Dr Huston Smith: One reason education undoes belief (in God) is it's teaching of evolution; Darwin's own drift from orthodoxy to agnosticism was symptomatic.—-Asa Gray (1810-1888), a Harvard professor of botony was a supporter of theistic evolution. He tried to persuade Darwin to adopt the position of theistic evolution. Darwin quickly struck down Gray's argument, "The view that each variation has been providentially arranged seems to me to make natural selection entirely superfluous, and indeed takes the whole case of the appearance of new species out of the range of science. ——Michael Denton " today it is perhaps the Darwinian view of nature more than any other that is responsible for the agnostic and sceptical outlook of the twentieth century…(It is) a theory that literally changed the world."
PAGE 2
Vincent Sarich in a debate with Mr Gish said, "As far as I am concerned it was not God that created man, but quite clearly and obviously man that in ultimate example of his overwhelming pride created an omnipotent God in his own idealized image of himself and in doing so thought to make himself all powerful and independent of any laws but those of his own making."—-4. Leading scientists worldwide today do not believe creationism is scientific.Michael Ruse – "And, I learnt what a hollow sham modern day creationism really is : crude, dogmatic, biblical literal-ism masquerading as genuine science."
Norman D. Newell – "Finally I should like to define the word science, and explain why scientific creationism cannot be included in its definition. Science is characterized by the willingness of an investigator to follow evidence wherever it leads."Robert C. Cowen – It is this many-faceted on-going science story that should be told in public school biology courses. Creationists want those courses to include the possibility of – and the "scientific" evidence for – a creator as well. There is no such "scientific" evidence. The concept of a supernatural creator is inherently religious. It has no place in a science class.
Jeremy Rifkin – "Evolutionary theory has been enshrined as the centerpiece of our educational system, and elaborate walls have been erected around it to protect it from unnecessary abuse."5.There are philosophical implications of Darwinism.Francis Schaeffer in his book WHATEVER HAPPENED TO THE HUMAN RACE? co-authored by C. Everett Koop in 1979 said this, "Humanism: 1. Rejects the doctrine of creation. 2. Therefore rejects the idea that there is anything stable or 'given' about human nature. 3. Sees human nature as part of a long, unfolding process of development in which everything is changing. 4. Casts around for some solution to the problem of despair that this determinist-evolutionist vision induces…
The humanist H. J. Blackham has expressed this with a dramatic illustration: "On humanist assumptions, life leads to nothing, and every pretense that it does not is a deceit. If there is a bridge over a gorge which spans only half the distance and ends in mid-air, and if the bridge is crowded with human beings pressing on, one after the other they fall into the abyss. The bridge leads nowhere, and those who are pressing forward to cross it are going nowhere….It does not matter where they think they are going, what preparations for the journey they may have made, how much they may be enjoying it all. The objection merely points out objectively that such a situation is a model of futility"( H. J. Blackham, et al., Objections to Humanism (Riverside, Connecticut: Greenwood Press, 1967). Mr. Schaeffer comments, "One does not have to be highly educated to understand this. It follows directly from the starting point of the humanists' position, namely, that everything is just matter. That is, that which has exited forever and in ever is only some form of matter or energy, and everything in our world now is this and only this in a more or less complex form."Paul Churchland – "The important point about the standard evolutionary story is that the human species and all of its features are the wholly physical outcome of a purely physical process. If this is the correct account of our origin, then there seems neither need nor room to fit any nonphysical substances or properties into our theoretical accounts of ourselves. We are creatures of matter."J.W.Burrow – "Nature, according to Darwin, was the product of blind chance and a blind struggle, and man a lonely, intelligent mutation, scrambling with the brutes for his sustenance. To some the sense of loss was irrevocable; It was as if an umbilical cord had been cut, and men found themselves part of a cold passionless universe."
Douglas Futuyma – "Whether people are explicitly religious or not they tend to imagine that humans are in some sense the center of the universe. And what evolution does is to remove humans from the center of the universe. We are just one product of a very long historical process that has given rise to an enormous amount of organisms, and we are just one of them. So in one sense there is nothing special about us."William B. Provine in "The End of Ethics?" article in HARD CHOICES (a magazine companion to the television series HARD CHOICES) wrote:Even though it is often asserted that science is fully compatible with our Judeo-Christian tradition, in fact it is not… To be sure, even in antiquity, the mechanistic view of life–that chance was responsible for the shape of the world– had a few adherents. But belief in overarching order was dominant; it can be seen as easily in such scientists as Newton, Harvey, and Einstein as in the theologians Augustine, Luther, and Tillich. But beginning with Darwin, biology has undermined that tradition. Darwin in effect asserted that all living organisms had been created by a combination of chance and necessity–natural selection.In the twentieth century, this view of life has been reinforced by a whole series of discoveries…Mind is the only remaining frontier, but it would be shortsighted to doubt that it can, one day, be duplicated in the form of thinking robots or analyzed in terms of the chemistry and electricity of the brain. The extreme mechanic view of life, which every new discovery in biology tends to confirm, has certain implications. First, God has no role in the physical world…Second, except for the laws of probability and cause and effect, there is no organizing principle in the world, and no purpose.
Bertrand Russell – "That Man is the product of causes which had no prevision of the end they were achieving; that his origin, his growth, his hopes and fears, his loves and his beliefs, are but the outcome of accidental collocations of atoms; that no fire, no heroism, no intensity of thought and feeling, can preserve an individual life beyond the grave; that all the labours of the ages, all the devotion, all the inspiration, all the noonday brightness of human genius, are destined to extinction in the vast death of the solar system, and that the whole temple of Man's achievement must inevitably be buried beneath the débris of a universe in ruins—all these things, if not quite beyond dispute, are yet so nearly certain, that no philosophy which rejects them can hope to stand. Only within the scaffolding of these truths, only on the firm foundation of unyielding despair, can the soul's habitation henceforth be safely built."(Bertrand Russell, Free Man's Worship)
SECTION #2 If there is no Afterlife, how can there be any lasting meaning to our lives? Should people be asking themselves these types of Questions???

–
Albert Camus:The fundamental question about life is meaning, anything else is secondary and until that question of meaning is dealt with I really cannot for what the answers are for the other queries.George H. Smith – Religions are successful, not because they provide the correct answers, but because they ask important questions—Questions that concern every human being. What is the nature of the universe? Is there a purpose, or plan, to human existence? …PESSIMISM FROM AGNOSTICS?Nathaniel Brandon: But twentieth-century philosophy has almost totally backed off from the responsibility of offering such a vision or addressing itself to the kind of questions human beings struggle with in the course of their existence. Twentieth-century philosophy typically scorns system building. The problems to which it addresses itself grow smaller and smaller and more and more remote from human experience. At their philosophical conferences and conventions, philosophers explicitly acknowledge that they have nothing of practical value to offer anyone. This is not my accusation; they announce it themselves.During the same period of history, the twentieth century, orthodox religion has lost more and more of its hold over people's minds and lives. It is perceived as more and more irrelevant. Its demise as a cultural force really began with the Renaissance and has been declining ever since.But the need for answers persists. The need for values by which to guide our lives remains unabated. The hunger for intelligibility is as strong as it ever was. The world around us is more and more confusing, more and more frightening; the need to understand it cries out in anguish.The ENCYCLPEDIA OF PHILOSOPHY on page 471 "When Fred Hoyle in his book THE NATURE OF THE UNIVERSE turns to what he calls 'the deeper issues' and remarks that we find ourselves in a 'dreadful situation' in which there is 'scarcely a clue as to whether our existence has ourselves in a 'dreadful situation' in which there is 'scarcely a clue as to whether our existence has any real significance.' He is using the word 'significance' in this comic sense."
—-
On Sunday April 11, 1920 in Chicago there was a debate on this question: Has life any meaning? The following 3 quotes were taken from that meeting:Percy Ward -How can life have any meaning at all, when all living things, along with the world on which they live, are doomed to destruction? What meaning can there be to life, when its dominant law is age-long and world-wide struggle for existence? What possible meaning can there be to life, when the chief experience of living things is suffering and pain? Percy Ward – "To what end is comic evolution moving? All this life which rises, step by step, from moneron to main is impotent effort; the road to nowhere. Imagine an artist devoting his entire life to the painting of a wonderful picture; and then, when his picture is completed, tearing it to ribbons, what could be the meaning of such a painter's behavior? Arthur J. Balfour – "Man, so far as natural science by itself is able to teach us, is no longer the final cause of the universe, the heaven-descended heir of all the ages. His very existence is an accident, history a brief and transitory episode in the life of one of the meanest of the planets…Man will go down into the pit, and all his thoughts will perish, the uneasy consciousness, which in this obscure corner has for a long space broken the contented silence of the universe, will be at rest. Matter will know itself no longer. Imperishable monuments and immortal deeds, death itself, will be as though they had never been."SHOULD TRUE HUMANISTS BE OPTIMISTS OR NIHILISTS?????????Paul Kurtz –
220 × 323Images may be subject to copyright. Learn More
"The universe is neutral, indifferent to man's existential yearnings. But we instinctively discover life, experience its throb, its excitement, its attraction. Life is here to be lived, enjoyed, suffered, and endured…Again–one cannot 'prove' this normative principle to everyone's satisfaction. Living beings tend instinctively to maintain themselves and to reproduce beyond ultimate justification. It is a brute fact of our contingent natures; It is an instinctive desire to live."
—
is no rational justification for choosing it over nihilism. As far as rationality is concerned, it has nothing to offer over nihilism. Therefore, optimistic humanism suffers from some of the same objections we raised against nihilism. Kurtz himself admits that the ultimate values of humanism are incapable of rational justification!!!!!! #2 Optimistic Humanism really answers the question of the meaning of life in the negative, just as nihilism does. For the optimistic humanist life has no objective value or purpose; It offers only subjective satisfaction, one should think long and hard before embracing such a horrible view. If there is a decent case that life has objective value and purpose, then such a case should be given as good a hearing as possible.
R.C. Sproul:Nihilism has two traditional enemies–Theism and Naive Humanism. The theist contradicts the nihilist because the existence of God guarantees that ultimate meaning and significance of personal life and history. Naive Humanism is considered naive by the nihilist because it rhapsodizes–with no rational foundation–the dignity and significance of human life. The humanist declares that man is a cosmic accident whose origin was fortuitous and entrenched in meaningless insignificance. Yet in between the humanist mindlessly crusades for, defends, and celebrates the chimera of human dignity…Herein is the dilemma: Nihilism declares that nothing really matters ultimately…In my judgment, no philosophical treatise has ever surpassed or equaled the penetrating analysis of the ultimate question of meaning versus vanity that is found in the Book of Ecclesiastes
PAGE 4
J. Kerby Anderson– "The cynicism and skepticism in the arts, politics, commerce, and the media all testify to the futility of trying to find wisdom and meaning in a world without wisdom based on 'the Fear of the Lord' is folly.
—-
Ravi Zacharias – "Having killed God, the atheist is left with no reason for being, no morality to espouse, no meaning to life and no hope beyond the grave."Arthur Ashe – (born in 1943, won U.S.Open in 1968, and Wimbledon in 1975) "If I am just remembered as an exceptional tennis player then my life really was not much."The next two quotes by Kai Nielson and the next quote by J.P. Moreland were taken from a debate held at Ole Miss on March 24, 1988. This debate was later published by Prometheus Books by the title DOES GOD EXIST?
Does death ultimately take away the love we feel for others?Kai Nielson – "If you love someone, whether there is a God or not, that love can go on. It remains intact. It might even be more intact, because if death ends it all, the love relationships between people in life are all the more precious because that is all there is in that respect. So that's perfectly intact, God or no God. Indeed, as I have just argued, it may even become more important."
220 × 305Images may be subject to copyright. Learn More
Clarence Darrow – "I love my friends, but they all must come to a tragic end. Death is more terrible the more one is attached to things in the world." Do we need a lasting purpose to our lives?Kai Nielson – "There are all those intentions, purposes, goals, and the like that you can figure out and can have. They are what John Rawls called life plans. You can have all these purposes in life even though there is no purpose to life. So life doesn't become meaningless and pointless if you were not made for a purpose."
—-
Francis Schaeffer – "The struggle for modern man is to begin with himself and find a meaning in life. Not just plans in life. It is nothing to have plans in life. Anybody can find plans in life. A child can fill up his time with plans of building tomorrow's sand castle when today's have been washed away. There is a difference between finding plans in life and purpose."J.P.Moreland – "James Rachels says that we don't need purpose in the sense of an over arching objective purpose to life, but we can have purpose in life, as Nielson says. And he means by that 'subjective satisfaction,' things that we find worthwhile to us. Now if this is true, what's the difference, let's say between becoming a doctor and feeding the poor and sitting around pinching heads off rats or being a Sisyphus and pushing a rock up and down a hill, or giving your time to flipping tiddlywinks? There is no difference since each of these options could be satisfying and worthwhile to someone."Marvin Kohl – (Taken from an article in FREE INQUIRY, Spring 81 issue, article entitled, "The Meaning of Life and belief in God" ) "….Belief in beneficent providence is untrue. It is untrue because there is no evidence to warrant the claim that there is a benevolent force behind nature. Not only does the secular humanist deny that we have knowledge about a friend behind the universe; He also denies that we have knowledge about divine or cosmic purpose. The argument in its essential form is simple and, I believe, decisive. Purposes can only be correctly assigned to sentient beings; And since man does not have knowledge that God or other sentient beings govern the universe, He cannot on a cognitive level maintain that the universe has any purpose…The facts also indicate that many, like lady Katharine (Bertrand Russell's Christian daughter who was quoted earlier in the article), are given insight about the meaning of life, about the chief end of human living, when they believe God makes a disclosure about his own nature and purpose and gently embraces them in his absolute love. In short, it appears to be true that belief in God has had and still has the power to give comfort and consolation to millions of devout believers. Largely because of this, two important claims cannot be easily, if at all, dismissed. They are: (1) that in addition to other basic human needs, there is a need for psychological security, which includes the need to believe in God, or at least believe that the cosmos is guided by a loving purpose; and (2) that this need is often successfully met if a man genuinely recognizes that his goal for living is in, and given to him by, God."Aldous Huxley – "Science does not retain the sovereignty over metaphysical pronouncements…Science does not have the right to give to me my reason for being and my definition for existence, but I am going to take science's view because I want this world not to have meaning because it frees me to my own erotic and political desires."
_
The 5 Conclusions of Humanism according to King Solomon of Israel in the Book of Ecclesiastes!!!!!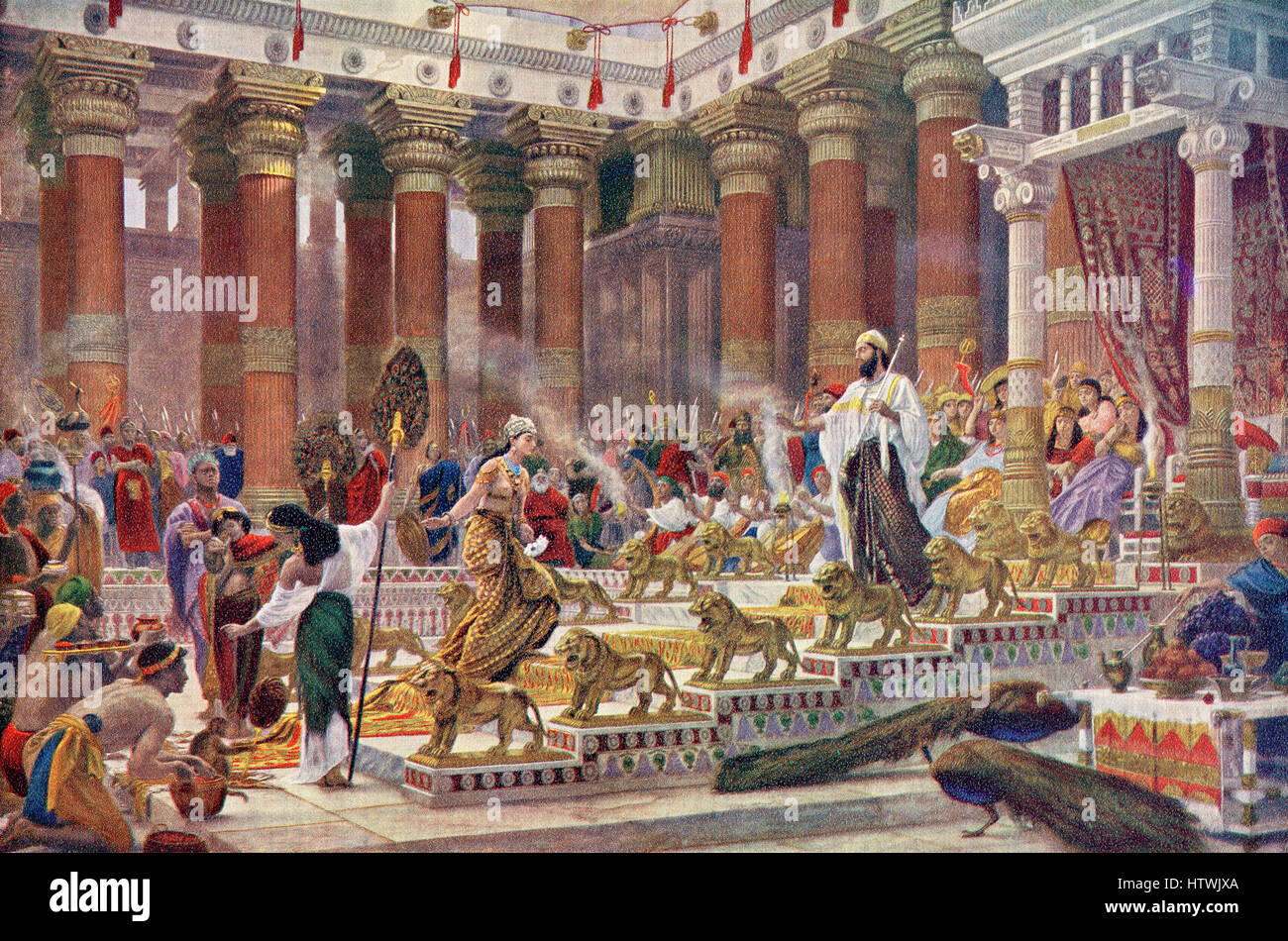 The Humanistic world view tells us there is no afterlife and all we have is this life "under the sun."
SECTION 3 A Study in the Book of Ecclesiastes done by Francis Schaeffer (Christian Philosopher). Solomon limits himself to "under the sun" – In other words the meaning of life on the basis of human life standing alone between birth and death. It is indeed the book of modern man. Solomon is the universal man with unlimited resources who says let us see where I go. Ravi Zacharias –
"The key to understanding the Book of Ecclesiastes is the term 'under the sun.' What that literally means is you lock God out of a closed system and you are left with only this world of time plus chance plus us (Matter)"
1st Conclusion: Nothing in life truly satisfies and that includes wisdom, great works and pleasure. A) Will wisdom satisfy someone under the sun? We know it is good in its proper place. Take a look at this quote by Mike Malone: "Knowing God is the deepest longing of the human heart. It is knowledge so high and lofty that it transcends language, which can never exhaust the glorious reality of God. The wise man would take you by the hand and lead you to the fountain, where you may drink to your heart's content, never tasting enough, yet never failing to be satisfied." But what did Solomon find out about wisdom "under the sun"? Ecclesiastes 1:16-18 (Living Bible): I said to myself, 'Look, I am better educated than any of the kings before me in Jerusalem. I have greater wisdom and knowledge.'So I worked hard to be wise instead of foolish[c]—but now I realize that even this was like chasing the wind. For the more my wisdom, the more my grief; to increase knowledge only increases distress."
—-
B) Do great works of men bring satisfaction?Ecclesiastes 2:4-6, 18-20: Then I tried to find fulfillment by inaugurating a great public works program: homes, vineyards, gardens, parks, and orchards for myself, and reservoirs to hold the water to irrigate my plantations.And I am disgusted about this—that I must leave the fruits of all my hard work to others. 19 And who can tell whether my son will be a wise man or a fool? And yet all I have will be given to him—how discouraging!So I turned in despair from hard work as the answer to my search for satisfaction.C) Does pleasure give lasting satisfaction?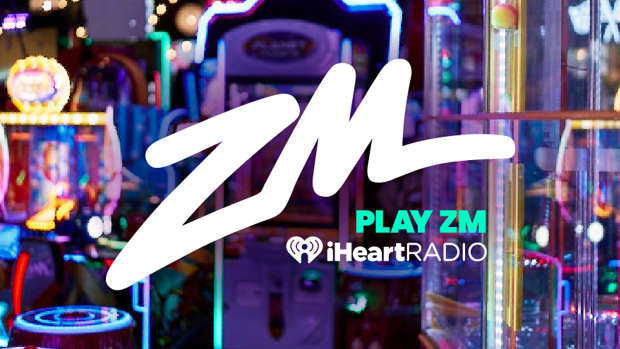 KJV and Living Bible Ecclesiastes 2:1-3, 8, 10, 11: I said in mine heart, Go to now, I will prove thee with mirth, therefore enjoy pleasure: and, behold, this also is vanity.2 I said of laughter, It is mad: and of mirth, What doeth it? 3 I sought in mine heart to give myself unto wine, yet acquainting mine heart with wisdom; and to lay hold on folly,And then there were my many beautiful concubines.10 Anything I wanted I took and did not restrain myself from any joy…11 But as I looked at everything I had tried, it was all so useless, a chasing of the wind, and there was nothing really worthwhile anywhere…
2nd Conclusion: Power reigns in this life and the scales are not balanced!!!!!Ecclesiastes 4:1 (King James Version): So I returned, and considered all the oppressions that are done under the sun: and behold the tears of such as were oppressed, and they had no comforter; and on the side of their oppressors there was power; but they had no comforter.
Ecclesiastes 7:15 (King James Version) All things have I seen in the days of my vanity: there is a just man that perisheth in his righteousness, and there is a wicked man that prolongeth his life in his wickedness.If you are a humanist you must admit that men like Hitler will not be punished in the afterlife because you deny there is an afterlife? Right?
3rd Conclusion – Death is the great equalizer. Just as the beasts will not be remembered so ultimately brilliant men will not be remembered. Ecclesiastes 3:20 "All go unto one place; All are of the dust, and all turn to dust again." Here Solomon comes to the same point that Kerry Livgren came to in January of 1978 when he wrote the hit song DUST IN THE WIND. Can you refute the nihilistic claims of this song within the humanistic world view? Solomon couldn't but maybe you can.
—-
4th Conclusion – Chance and time plus matter (us) has determined the past and it will determine the future.By the way, what are the ingredients that make evolution work? George Wald – "Time is the Hero."
Jacques Monod – "Pure chance, absolutely free but blind, is at the root of the stupendous edifice of evolution."
496 × 744Images may be subject to copyright. Learn More
—-
I can not think of a better illustration of this in action than the movie ON THE BEACH by Nevil Shute. On May 4, 1994 I watched the movie for the first time and again I thought of the humanist who believes that history is not heading somewhere with a purpose but is guided by pure chance, absolutely free but blind. I thought of the passage Ecclesiastes 9:10-12 Whatsoever thy hand findeth to do, do it with thy might; for there is no work, nor device, nor knowledge, nor wisdom, in the grave, whither thou goest.11 I returned, and saw under the sun, that the race is not to the swift, nor the battle to the strong, neither yet bread to the wise, nor yet riches to men of understanding, nor yet favour to men of skill; but time and chance happeneth to them all.12 For man also knoweth not his time: as the fishes that are taken in an evil net, and as the birds that are caught in the snare; so are the sons of men snared in an evil time, when it falleth suddenly upon them.
5th Conclusion – Life is just a series ofcontinual and unending cycles and man is stuck in the middle of the cycle. Youth, old age, Death.
Does Solomon at this point embrace nihilism? Yes!!! He exclaims that the hates life (Ecclesiastes 2:17), he longs for death (4:2-3) Yet he stills has a fear of death (2:14-16). How do you want your life to go the next million years? The humanist world view has no answer (see H. J. Blackham earlier quote). Ecclesiastes2:15-16: 15 Then said I in my heart, As it happeneth to the fool, so it happeneth even to me; and why was I then more wise? Then I said in my heart, that this also is vanity.16 For there is no remembrance of the wise more than of the fool for ever; seeing that which now is in the days to come shall all be forgotten. And how dieth the wise man? as the fool.(Also refer to the lyrics of the song DUST IN THE WIND by the group KANSAS).Can you refute any of the conclusions of Solomon? Will you ridicule this material. In 1988 in the September-October of the HUMANIST MAGAZINE a 3 page article was devoted to cutting Schaeffer down to size, but even in that article which was called FRANCIS SCHAEFFER: A LOOK AT ONE OF THE FOREMOST FIGURES IN THE CRUSADE AGAINST HUMANISM the writer gave Schaeffer his due by saying "Schaeffer's books are not the typical hodge-podge of newspaper headlines and obscure Biblical prophecies, as in Hal Lindsey's books. Schaeffer demonstrates a familiarity with the major theologians and some understanding of philosophy, art and literature. His books are clearly in a different league from the typical evangelical Christian reading matter…:"
(Francis Schaeffer with his son Franky pictured below. Francis and Edith (who passed away in 2013) opened L' Abri in 1955 in Switzerland.)
Why did I write about the meaning of life in this letter addressed to you?????? The answer is very simple: You have a spiritual need that must be met, and only Christ can meet it!!!! In the introduction of the book A SHATTERED VISAGE, Ravi Zachariassaid this "The most telling aspect of the afternoon I spoke to a group of scientists at the Bell Lab in Holmdel, NJ was the nature of the questions that were raised following the address. None had to do with the technical or scientific expertise that the audience represented. They all had to do with the heart searching questions of men and women in pursuit of meaning of life. I have found these same questions asked time and time again in a variety of settings. After the intellectual that comes to the fore." Ecclesiastes 3:11b "God has planted eternity in the hearts of men."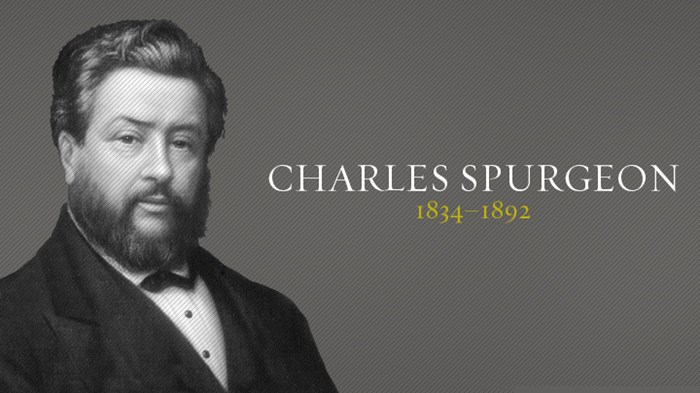 —
Charles Spurgeon "The soul is insatiable till it finds the savoir."I want to finish with a prediction: There is coming a time in your life that the most important thing to you will be to get your prayer answered by God. When I was ridden in a hospital many years ago I was told that I may not live. My thoughts turned to spiritual things. Does it take a tragic situation for you to wake up? I will pray that you see the humanistic worldview for what it is, and that you would honestly pursue the Bible. Thank you for your time
Finally I have enclosed a copy of my letter published in the Arkansas Democrat-Gazette Newspaper on April 22, 1994:
A BANKRUPT WORLDVIEW
Brian Bolton, the ordained humanist minister, asserted that humanism deserves out respect in his March 27 article. Does it really?
Humanism is the belief that we are limited to human life standing alone between birth and death. There is no belief in God and the afterlife. Three thousand years ago, Solomon took a look at this humanistic world view in the Book of Ecclesiastes when he limited himself to examining life "under the sun."
Humanists will tell you that the world evolved, and just as time and chance have determined the human race's past, it will also determine the human race's future. Ecclesiastes says, "I returned and saw under the sun that the race is not to the swift, nor the battle to the strong, neither yet bread to the wise, nor yet riches to men of understanding, nor yet favor to men of skill; but time and chance happeneth to them all."
Solomon saw that the humanistic world view was bankrupt because without God in the picture man's future was left up to time and chance.
When I play with my two children, they constantly are saying, "Daddy, watch me!" Their hearts long for my personal attention just as my heart longs for a daily personal relationship with a God who cares about me.
Why respect a religion like humanism that hands your future over to time and chance instead of a God who created you for a purpose? Humanism tells you that you are just a face in the crowd, and 1 million years from now it will be as though you never existed. Is Bolton a naive humanist who has avoided this conclusion?
Everette Hatcher III, May 15, 1994.
—