—
Automatic Debt Limit Increases: A Fast Track to Fiscal Ruin
---
Federal debt is too high and growing at an accelerating pace. Approaching the debt limit leads to contentious debates about a lack of fiscal responsibility in Congress. It is thus no surprise that legislators seek to avoid voting for the inevitable debt limit increases that are a symptom of chronic deficit spending.
Commentators have called on lawmakers to eliminate or circumvent the debt limit. They've found eager supporters in the Democratic House Budget Committee of this departed Congress. Several Republicans have also voiced support for making debt limit votes less politically painful, including Senator Mitch McConnell, whose proposal to allow the President to unilaterally raise the debt limit became known as the McConnell Rule. But automatic debt limit increases threaten to put the U.S. government on the fast track to fiscal ruin.
Several attempts at avoiding legislative debt limit increases have been proposed. Three of the most prominent approaches include:
Eliminating the debt limit. David Dayen suggested in The American Prospect that Congress could raise the debt limit to "$5 quadrillion or $100 quintillion or Graham's number….neutralizing the debt limit." Others have argued that the Treasury could mint its own platinum coins at any denomination it chooses as a workaround to the debt limit. This idea became popularized as the trillion‐​dollar‐​coin proposal.
Automatically raising the debt limit. At the beginning of the 116th Congress, the majority democratic House adopted a standing rule akin to the "Gephardt rule"that would provide for a spin‐​off joint resolution to suspend the debt limit whenever the House succeeded in adopting a budget resolution. The House budget resolution would thus double as a debt limit vote, automatically sending legislation to the Senate that allowed for increases to the debt limit through the end of the budget resolution's fiscal year.
Automatically raising the debt limit afterproposed deficit reductions. A bipartisan group of 60 representatives sent a letter to House leaders in June of 2020 seeking "a process for establishing overall budgetary goals—such as debt‐​to‐​GDP targets—that would reduce debt‐​limit brinkmanship as long as the budget remains on a responsible path." Since then, Reps. Scott Peters (D‑CA) and Jodey Arrington (R‑TX) introduced H.R. 6139, the Responsible Budgeting Act, which would generate spin‐​off legislation to increase the debt limit if Congress adopted a budget resolution that reduced debt to GDP by 5 percentage points at the end of the 10‐​year budget window. This is similar to the Gephardt rule, except it requires a certain fiscal goal be met by the congressional budget resolution and for it to be adopted by both chambers. There's one more loophole: if Congress failed to adopt such a budget resolution, the President could unilaterally increase the debt limit (à la the McConnell Rule) after introducing a fiscal plan to meet the debt reduction targets. Congress would then have 30 days to vote against the debt limit increase. It's also important to note that neither a congressional budget resolution nor a presidential deficit reduction proposal are self‐​executing. Congress would still need to pass separate deficit reduction legislation to enact any changes into law. A budget plan without execution won't stop the growth in the debt.
Before heeding the siren song of debt limit deniers, we should first consider instances when debt limit debates have spurred meaningful fiscal debates. The debt limit presents Congress with a focused legislative opportunity to re‐​evaluate unsustainable deficit spending. Unlike budget debates which more often center around whether to spend more on defense or domestic priorities, the debt limit discussion shifts the focus toward the total size of current debt and its drivers. Debt is a means of shifting fiscal burdens into the future, harming the economic prospects of younger and future generations that don't yet vote. As such, debt policy has been a divisive issue since the beginning of American government and debt limit measures are often informally or formally linked to reconciling fiscal issues. For example, the debt limit was recently linked to:
The No Budget, No Pay Act of 2013, which required that both chambers of Congress pass their budget resolutions by mid‐​April, or members would have their pay withheld. The act resulted in the Senate passing its first budget in four years well before the deadline, demonstrating that incentives matter.
The Budget Control Act of 2011, which forced a vote on a Balanced Budget Amendment (which failed), imposed discretionary spending limits through fiscal year 2021, and set up a bipartisan commission for deficit reduction (the so‐​called supercommittee also failed).
The Statutory PAYGO Act of 2010, which included a budget process reform that reinstituted pay‐​as‐​you‐​go rules, requiring tax cuts and mandatory spending increases to be fully offset. According to the Committee for a Responsible Federal Budget: "Informally, the agreement to raise the debt ceiling also led to the creation of a National Commission on Fiscal Responsibility and Reform (also known as the Simpson‐​Bowles commission)." The commission proposal failed.
Is it plausible that Congress could be incentivized to pursue fiscal responsibility without a blunt tool such as the debt limit? And what should such an alternative pathway look like? Kurt Couchman arguesthat adopting budget targets that resemble the Swiss Debt Brake might work. He recommends an approach laid out in the Responsible Budget Targets Act (RBTA) proposed by Sen. Mike Braun (R‑IN) and Rep. Tom Emmer (R‑MN):
The Emmer‐​Braun bill would set annual spending targets based on prior spending and adjusted for GDP growth, recent deficits or surpluses, and changes to revenue. It would allow immediate emergency spending while requiring offsets in subsequent fiscal years. It's a neutral rule that would phase out primary deficits (excluding interest) while letting the normal political process determine the precise mix of spending restraint and revenue. …The desire to avoid a debt limit fight and possibly accidental default would encourage Congress to stay on target. Even if the budget gets off track, what's needed to get back on would be clear.
I've long been a fan of the Swiss Debt Brake. The budget targets approach in the RBTA is promising, assuming it reflected a bipartisan commitment to fiscal responsibility and was paired with effective enforcement mechanisms. In the meantime, the debt limit, while far from perfect, is nevertheless a powerful tool to force Congress to confront rising federal debt and debate measures to reduce deficit spending. In the absence of a more effective tool, we'd be wise not to let Congress squander it.
March 20, 2021
Office of Senator Sheldon Whitehouse
United States Senate
Washington, D.C. 20510
Dear Senator Whitehouse,
I noticed you that signed a 2017 letter strongly supporting the filibuster.
Why are you thinking about abandoning that view now?
Does your change of view have anything to do with Biden now being in office?
More than half of current Senate Democrats and VP Harris signed 2017 letter supporting filibuster when GOP was in control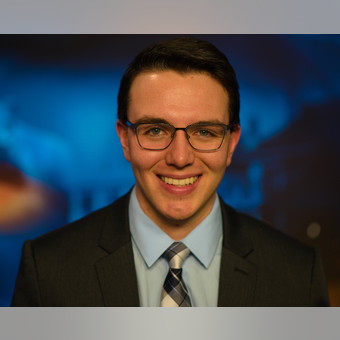 As progressives push hard for Democrats to eliminate the legislative filibuster after gaining control of the Senate, House and the presidency, many Democratic senators are distancing themselves from a letter they signed in 2017 backing the procedure.
Sens. Susan Collins, R-Maine, and Chris Coons, D-Del., led a letter in 2017 that asked Republican Leader Mitch McConnell, R-Ky., and Democratic Leader Chuck Schumer, D-N.Y., to preserve the legislative filibuster. As it's existed for decades, the filibuster requires 60 votes in order to end debate on a bill and proceed to a final vote.
"We are writing to urge you to support our efforts to preserve existing rules, practices, and traditions" on the filibuster, the letter said.
Besides Collins and Coons, 59 other senators joined on the letter. Of that group, 27 Democratic signatories still hold federal elected office. Twenty-six still hold their Senate seats, and Vice President Harris assumed her new job on Jan. 20, vacating her former California Senate seat.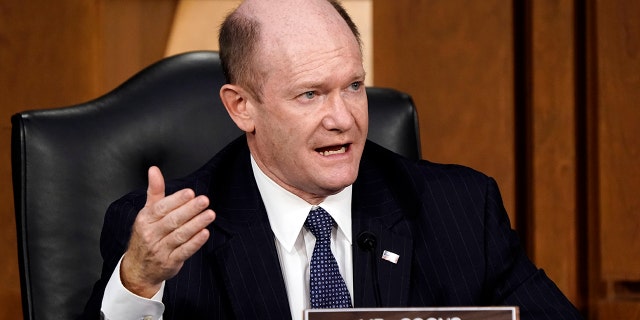 Sen. Chris Coons, D-Del., speaks as the Senate Judiciary Committee hears from legal experts on the final day of the confirmation hearing for Supreme Court nominee Amy Coney Barrett, on Capitol Hill in Washington, Thursday, Oct. 15, 2020. Coons has softened his support for the legislative filibuster in recent years after leading an effort to protect it in 2017. (AP Photo/J. Scott Applewhite)
But now, the momentum among Senate Democrats is for either full abolition of the filibuster or significantly weakening it. President Biden endorsed the latter idea Tuesday, announcing his support for a "talking filibuster."
KAMALA HARRIS SUPPORTS CHANGE TO FILIBUSTER IN SENATE TO LIMIT MINORITY PARTY POWER
"I don't think that you have to eliminate the filibuster, you have to do it what it used to be when I first got to the Senate back in the old days," Biden told ABC. "You had to stand up and command the floor, you had to keep talking."
The legislative filibuster has been a 60-vote threshold for what is called a "cloture vote" — or a vote to end debate on a bill — meaning that any 41 senators could prevent a bill from getting to a final vote. If there are not 60 votes, the bill cannot proceed.
The "talking filibuster" — as it was most recently seriously articulated by Sen. Jeff Merkley, D-Ore., in 2012 — would allow 41 senators to prevent a final vote by talking incessantly, around-the-clock, on the Senate floor. But once those senators stop talking, the threshold for a cloture vote is lowered to 51.
Harris' office confirmed to Fox News Wednesday that she is now aligned with Biden on the filibuster issue. She'd previously taken an even more hostile position to the filibuster, saying she would fully "get rid" of it "to pass a Green New Deal" at a CNN town hall in 2019.
The legislative filibuster has been a 60-vote threshold for what is called a "cloture vote" — or a vote to end debate on a bill — meaning that any 41 senators could prevent a bill from getting to a final vote. If there are not 60 votes, the bill cannot proceed.
The "talking filibuster" — as it was most recently seriously articulated by Sen. Jeff Merkley, D-Ore., in 2012 — would allow 41 senators to prevent a final vote by talking incessantly, around-the-clock, on the Senate floor. But once those senators stop talking, the threshold for a cloture vote is lowered to 51.
Harris' office confirmed to Fox News Wednesday that she is now aligned with Biden on the filibuster issue. She'd previously taken an even more hostile position to the filibuster, saying she would fully "get rid" of it "to pass a Green New Deal" at a CNN town hall in 2019.
Coons, who led the 2017 letter along with Collins, has also distanced himself from his previous stance.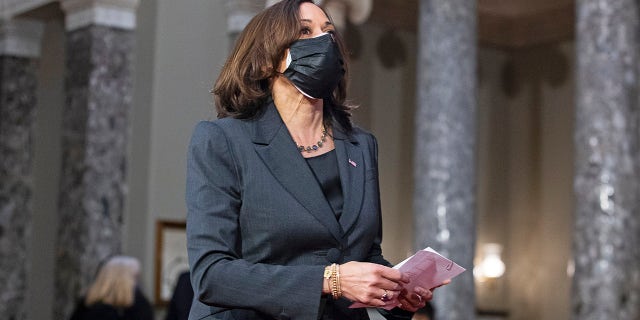 Vice President Kamala Harris attends a ceremonial swearing-in for Sen. Patrick Leahy, D-Vt., as President Pro Tempore of the Senate on Capitol Hill in Washington, Thursday, Feb. 4, 2021. Harris has changed her stance on the legislative filibuster since signing a letter in 2017 backing it. (Michael Reynolds/Pool via AP) (AP)
BIDEN SUPPORTS CHANGING SENATE FILIBUSTER
"I'm going to try my hardest, first, to work across the aisle," he said in September when asked about ending the filibuster. "Then, if, tragically, Republicans don't change the tune or their behavior at all, I would."
Fox News reached out to all of the other 26 Democratic signatories of the 2017 letter, and they all either distanced themselves from that position or did not respond to Fox News' inquiry.
"Less than four years ago, when Donald Trump was President and Mitch McConnell was the Majority Leader, 61 Senators, including more than 25 Democrats, signed their names in opposition to any efforts that would curtail the filibuster," a GOP aide told Fox News. "Other than the occupant of the White House, and the balance of power in the Senate, what's changed?"
"I'm interested in getting results for the American people, and I hope we will find common ground to advance key priorities," Sen. Tim Kaine. D-Va., said in a statement. "If Republicans try to use arcane rules to block us from getting results for the American people, then we'll have a conversation at that time."
Added Sen. Mark Warner, D-Va: "I am still hopeful that the Senate can work together in a bipartisan way to address the enormous challenges facing the country. But when it comes to fundamental issues like protecting Americans from draconian efforts attacking their constitutional right to vote, it would be a mistake to take any option off the table."
"Senator Stabenow understands the urgency of passing important legislation, including voting rights, and thinks it warrants a discussion about the filibuster if Republicans refuse to work across the aisle," Robyn Bryan, a spokesperson for Sen. Debbie Stabenow, D-Mich., said.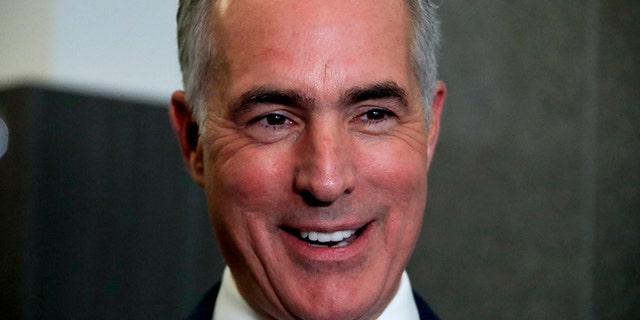 FILE – In this Oct. 26, 2018, file photo, Sen.Bob Casey, D-Pa., speaks to reporters in the studio of KDKA-TV in Pittsburgh. Casey has reversed his stance on the legislative filibuster since signing a 2017 letter in support of it. (AP Photo/Gene J. Puskar, File)
Representatives for Sen. Bob Casey, D-Pa., pointed to recent comments he made on MSNBC.
"Yes, absolutely," Casey said when asked if he would support a "talking filibuster" or something similar. "Major changes to the filibuster for someone like me would not have been on the agenda even a few years ago. But the Senate does not work like it used to."
MCCONNELL SAYS SENATE WILL BE '100-CAR PILEUP' IF DEMS NUKE FILIBUSTER
"I hope any Democratic senator who's not currently in support of changing the rules or altering them substantially, I hope they would change their minds," Casey added.
Representatives for Sen. Angus King, I-Vt., who caucuses with Democrats, meanwhile, references a Bangor Daily News editorial that said King was completely against the filibuster in 2012 but now believes it's helpful in stopping bad legislation. It said, however, that King is open to "modifications" similar to a talking filibuster.
The senators who did not respond to questions on their 2017 support of the filibuster were Sens. Joe Manchin. D-W.Va.; Patrick Leahy, D-Vt.; Amy Klobuchar, D-Minn.; Jeanne Shaheen, D-N.H.; Michael Bennet, D-Colo.; Martin Heinrich, D-N.M.; Sherrod Brown, D-Ohio; Dianne Feinstein, D-Calif.; Kirsten Gillibrand, D-N.Y.; Brian Schatz, D-Hawaii; Cory Booker, D-N.J.; Maria Cantwell, D-Wash.; Maize Hirono, D-Hawaii; John Tester, D-Mont.; Tom Carper, D-Del.; Maggie Hassan, D-N.H.; Tammy Duckworth, D-Ill.; Jack Reed, D-R-I.; Ed Markey, D-Mass.; Sheldon Whitehouse, D-R.I.; and Bob Menendez, D-N.J.
Some of these senators, however, have addressed the filibuster in other recent comments.
Sen. Dianne Feinstein, D-Calif., on Wednesday was asked if she supported changing the filibuster threshold by CNN and said she is still opposed to the idea. "Not at this time," Feinstein said.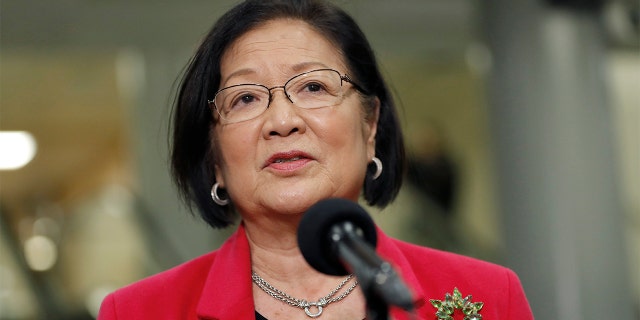 Sen. Mazie Hirono, D-Hawaii, speaks to reporters on Capitol Hill in Washington, Thursday, Jan. 30, 2020, during the impeachment trial of President Donald Trump on charges of abuse of power and obstruction of Congress. Hirono has changed her opinion on the legislative filibuster since signing a 2017 letter supporting it. (AP Photo/Julio Cortez)
Sen. Maize Hirono, D-Hawaii, meanwhile said last week she is already for getting rid of the current 60-vote threshold and thinks other Democrats will sign on soon.
"If Mitch McConnell continues to be totally an obstructionist, and he wants to use the 60 votes to stymie everything that President Biden wants to do and that we Democrats want to do that will actually help people," Hirono said, "then I think the recognition will be among the Democrats that we're gonna need to."
The most recent talk about either removing or significantly weakening the filibuster was spurred by comments from Manchin that appeared to indicate he would be open to a talking filibuster. He said filibustering a bill should be more "painful" for a minority.
Manchin appeared to walk back any talk of a talking filibuster on Wednesday, however.
"You know where my position is," he said. "There's no little bit of this and a little bit — there's no little bit here. You either protect the Senate, you protect the institution and you protect democracy or you don't."
Manchin and Sen. Kyrsten Sinema, D-Ariz., both committed to supporting the current form of the filibuster earlier this year. Sinema was not in the Senate in 2017.
Senate Minority Mitch McConnell, R-Ky., said their comments gave him the reassurance he needed to drop a demand that Senate Majority Leader Chuck Schumer, D-N.Y., put filibuster protections into the Senate's organizing resolution.
But with Manchin seeming to flake at least in the eyes of some, other Democrats are beginning to push harder for filibuster changes.
—
I read this about you and your Democratic friends several years ago in the Senate:
Senate rejects 'Cut, Cap, Balance'
By SCOTT WONG
07/22/2011 10:58 AM EDT
Updated 07/22/2011 04:25 PM EDT
The Democratic-controlled Senate voted Friday to block a Republican measure that would force Congress to pass a stringent balanced budget amendment and cap spending before increasing the debt ceiling.
The legislation, a conservative priority, never had a chance of passing, but the strictly party-line 51-46 vote to table the "Cut, Cap and Balance" bill highlighted the partisan divide in Washington over how to tackle spending and raise the nation's $14.3 trillion debt limit.
REPUBLICANS WANT TO SLOW SPENDING NOW AND I ADMIT THAT WASN'T ALWAYS THE CASE!!!
The federal government debt is growing so much that it is endangering us because if things keep going like they are now we will not have any money left for the national defense because we are so far in debt as a nation. We have been spending so much on our welfare state through food stamps and other programs that I am worrying that many of our citizens are becoming more dependent on government and in many cases they are losing their incentive to work hard because of the welfare trap the government has put in place. Other nations in Europe have gone down this road and we see what mess this has gotten them in. People really are losing their faith in big government and they want more liberty back. It seems to me we have to get back to the founding principles that made our country great. We also need to realize that a big government will encourage waste and corruption. The scandals in our government have proved my point. In fact, the jokes you made at Ohio State about possibly auditing them are not so funny now that reality shows how the IRS was acting more like a monster out of control. Also raising taxes on the job creators is a very bad idea too. The Laffer Curve clearly demonstrates that when the tax rates are raised many individuals will move their investments to places where they will not get taxed as much.
Sincerely,
Everette Hatcher III, 13900 Cottontail Lane, Alexander, AR 72002, ph 501-920-5733 everettehatcher@gmail.com
—
—
—
Related posts:
(Emailed to White House on 12-21-12.) President Obama c/o The White House 1600 Pennsylvania Avenue NW Washington, DC 20500 Dear Mr. President, I know that you receive 20,000 letters a day and that you actually read 10 of them every day. I really do respect you for trying to get a pulse on […]By Everette Hatcher III | Posted in Milton Friedman, President Obama, spending out of control, Taxes | Edit | Comments (0)
(Emailed to White House on 12-21-12.) President Obama c/o The White House 1600 Pennsylvania Avenue NW Washington, DC 20500 Dear Mr. President, I know that you receive 20,000 letters a day and that you actually read 10 of them every day. I really do respect you for trying to get a pulse on what is […]By Everette Hatcher III | Posted in Milton Friedman, President Obama, Ronald Reagan, spending out of control, Taxes | Edit | Comments (0)
(Emailed to White House on 12-21-12) President Obama c/o The White House 1600 Pennsylvania Avenue NW Washington, DC 20500 Dear Mr. President, I know that you receive 20,000 letters a day and that you actually read 10 of them every day. I really do respect you for trying to get a pulse on what is […]By Everette Hatcher III | Posted in President Obama, Ronald Reagan, spending out of control, Taxes | Edit | Comments (0)
The federal government has a spending problem and Milton Friedman came up with the negative income tax to help poor people get out of the welfare trap. It seems that the government screws up about everything. Then why is President Obama wanting more taxes? _______________ Milton Friedman – The Negative Income Tax Published on […]By Everette Hatcher III | Posted in President Obama, spending out of control, Taxes | Edit | Comments (0)
I was sad to read that the Speaker John Boehner has been involved in punishing tea party republicans. Actually I have written letters to several of these same tea party heroes telling them that I have emailed Boehner encouraging him to listen to them. Rep. David Schweikert (R-AZ),Justin Amash (R-MI), and Tim Huelskamp (R-KS). have been contacted […]By Everette Hatcher III | Posted in Current Events, Speaker of the House John Boehner, spending out of control | Edit | Comments (0)
Michael Tanner of the Cato Institute in his article, "Hitting the Ceiling," National Review Online, March 7, 2012 noted: After all, despite all the sturm und drang about spending cuts as part of last year's debt-ceiling deal, federal spending not only increased from 2011 to 2012, it rose faster than inflation and population growth combined. […]By Everette Hatcher III | Posted in spending out of control, Taxes| Edit | Comments (0)
Michael Tanner of the Cato Institute in his article, "Hitting the Ceiling," National Review Online, March 7, 2012 noted: After all, despite all the sturm und drang about spending cuts as part of last year's debt-ceiling deal, federal spending not only increased from 2011 to 2012, it rose faster than inflation and population growth combined. […]By Everette Hatcher III | Posted in spending out of control, Taxes| Edit | Comments (0)
Some of the heroes are Mo Brooks, Martha Roby, Jeff Flake, Trent Franks, Duncan Hunter, Tom Mcclintock, Devin Nunes, Scott Tipton, Bill Posey, Steve Southerland and those others below in the following posts. THEY VOTED AGAINST THE DEBT CEILING INCREASE IN 2011 AND WE NEED THAT TYPE OF LEADERSHIP NOW SINCE PRESIDENT OBAMA HAS BEEN […]By Everette Hatcher III | Posted in spending out of control, Taxes| Edit | Comments (0)
I hated to see that Allen West may be on the way out. ABC News reported: Nov 7, 2012 7:20am What Happened to the Tea Party (and the Blue Dogs?) Some of the Republican Party's most controversial House members are clinging to narrow leads in races where only a few votes are left to count. […]By Everette Hatcher III | Posted in Current Events | Edit | Comments (0)
Rep Himes and Rep Schweikert Discuss the Debt and Budget Deal Michael Tanner of the Cato Institute in his article, "Hitting the Ceiling," National Review Online, March 7, 2012 noted: After all, despite all the sturm und drang about spending cuts as part of last year's debt-ceiling deal, federal spending not only increased from 2011 […]By Everette Hatcher III | Posted in spending out of control, Taxes| Edit | Comments (0)
—