–
—-
Because politicians have built-in incentives to expand the size and scope of government, it is very rare to find elected officials who actually deliver more liberty.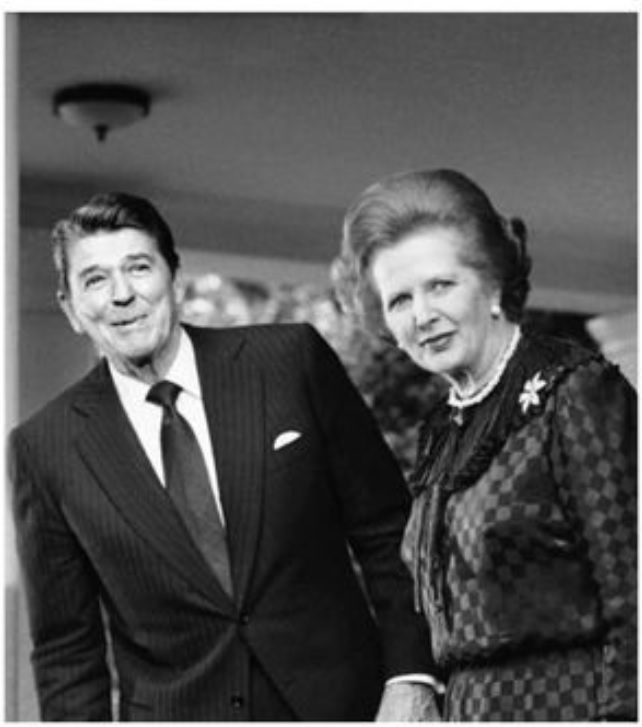 Some of them will offer rhetoric, of course, but very few of them produce results.
That's true nationally (with limited exceptions), and it's true internationally (with limited exceptions).
And it's almost certainly true at the state level.
Though I found an exception, and that is the topic of today's column.
The outgoing governor of Arizona, Doug Ducey, deserves praise from libertarians and small-government conservatives.
George Will is especially impressed with Ducey's education reforms (and I agree).
Here are some excerpts from his Washington Post column.
With two trenchant sentences, the nation's most successful governor of the 21st century defines the significance of his signature achievement: "Fifty years ago, politicians stood in the schoolhouse door and wouldn't let minorities in. Today, union-backed politicians stand in the schoolhouse door and won't let minorities out." Hence Gov. Doug Ducey's Empowerment Scholarship Account program,which was enacted this year to provide universal school choice in grades K-12. Every Arizona family is eligible to receive about $7,000 per student per year to pay for private school tuition, home schooling, tutoring, textbooks, online courses, programs for special-needs pupils and more. …ESA was ferociously opposed by the teachers' unions, whose confidence in the quality of their schools can be gauged by their fear of competition. A union attempt to repeal ESA by referendum failed to get enough signatures to qualify for the ballot, partly because of a group (Decline to Sign) in which, Ducey said here last week, Black leaders were disproportionately active.
The Wall Street Journal is impressed with his tax reform (and I agree).
Arizonans who fled California for sunnier tax climes can breathe easier after a court ruling that has saved the day from a punitive 8% top state tax rate. A state judge…struck down Arizona's Proposition 208, which placed a 3.5% surtax on incomes above $250,000, or $500,000 for joint filers.…Nixing the surtax means Arizona will soon have a flat tax of 2.5% on individual incomes, the lowest flat rate among states with an income tax. Gov. Doug Ducey slashed the previous 4.5% top rate in his 2022 budget… Tax competition has helped Arizona draw residents and businesses from neighbors like California, but the surtax would have sent the Grand Canyon State down a Golden State path. The tax's $250,000 income threshold made it a particular burden on small businesses that pay taxes under the individual code. The episode is a reminder of the value of constitutional guardrails on state taxes and spending. Arizona voters in 1980 placed limits on school spending through a ballot initiative, preventing unrestrained budget bloat.
In a column for National Affairs, James Glassman mentions school choice and the flat tax, but also a few of his other accomplishments.
Since Arizona's governor is limited to eight years in office, Ducey's second term — which ends in January — will be his last. This makes it an opportune time to consider Ducey's legacy… This past January, Ducey told the state legislature, "[l]et's think big and find more ways to get kids into the school of their parents' choice…" In July, he did just that. The Empowerment Scholarship Account program — the most expansive school-choice program in America — is a pure choice-based systemthat provides $6,500 per student to any family that prefers an alternative to public schools. …When he entered office, he announced that he wanted the state's personal income tax rate, which stood at 4.5%, to be "as close to zero as possible." He started by indexing brackets to inflation, then chipped away at the rate with dozens of specific reductions. Finally, last year, he signed into law the largest tax cut in the state's history, which will achieve a flat tax of 2.5% within three years. On regulatory policy, …he axed or modified more than 3,000 regulations. …he signed the first universal occupational-licensing law in the nation: Arizona now automatically recognizes occupational licenses issued by any other state. He also eliminated initial licensing fees for applicants from families making less than 200% of the federal poverty level.
Ducey's licensing reform is especially impressive. For all intents and purposes, he adopted an approach based on "mutual recognition," and that makes it much easier for people in other states to shift economic activity to Arizona.
P.S. George Will's column also notes that Ducey is not a fan of Republicans who want to surrender to bigger government.
During a September speech at the Ronald Reagan Presidential Library in California, Ducey deplored the fact that "a dangerous strain of big-government activism has taken hold" in the Republican Party, and "for liberty's sake we need to fight it with every fiber in our beings".
Amen. Whether it is called national conservatism, compassionate conservatism, kinder-and-gentler conservatism, common-good capitalism, reform conservatism, or anything else, bigger government is bad news for ordinary citizens.
Friedman's smashing success
By Scott Sumner
In the late 1940s, Milton Friedman was considered an important economist who had made significant technical contributions. At the beginning of the 1950s, however, he moved away from Keynesian economics and as a result was increasingly viewed as a bit of a nut. Two decades later, however, Friedman had become far and away the most important macroeconomist in the world. Much of the ongoing macro debate revolved around economists addressing Friedman's ideas, pro or con. How did this happen?
Edward Nelson's outstanding two volume study of Friedman provides the most complete answer that I have seen. During the 1960s, Friedman rejected 4 key tenets of Keynesian economics. And within less than a decade, all four of his critiques were shown to be correct. As a result, Keynesian economics absorbed much of monetarism, and this led to the creation of a new macroeconomic framework called New Keynesianism. Keep in mind that when I talk about "Keynesians", I am not describing the views of J.M. Keynes or the views of modern Keynesians, I am describing the views of many of the most prominent Keynesian economists during the 1960s. (Samuelson, Tobin, Modigliani, Solow, Heller, etc.)
Here are the four Keynesian ideas that Friedman rejected:
1. Nominal interest rates are the correct indicator of the stance of monetary policy.  The Fisher effect is not an important factor in the US.
2. Fiscal austerity (higher taxes) is the best way to reduce excessive aggregate demand.
3. There is a stable (negative) relationship between inflation and unemployment (the "Phillips Curve").
4. Modern economies face an increasing problem of cost/push inflation, and hence wage/price controls are often the best way to control inflation.
Let's take these one at a time.
In the mid-1960s, Friedman argued that nominal interest rates were rising because of increasing inflation expectations. Nelson points out that Keynesians like James Tobin rejected this claim (vol. 2, p. 113.) By the 1970s, inflation and nominal interest rates had increased much further, and there was almost universal agreement that Friedman was right and Tobin was wrong. Nominal interest rates are not a good indicator of the stance of monetary policy.
Thus the Keynesians were saying that if you want tight money to reduce inflation, you need high interest rates. Friedman basically said no, high interest rates are not the solution; you need to reduce growth in the money supply. By the late 1960s, the US had both high interest rates and a fast growing money supply, and inflation kept rising. It turned out that Friedman was right.
But Keynesians did not draw the correct inferences from this episode. Rather they decided that monetary policy must not be very effective, and instead advocated higher taxes as a way to reduce inflation (the MMT approach.) In 1968, LBJ raised income taxes so high that the US budget went into surplus, but inflation continued to increase.
Friedman had two reasons for doubting the efficacy of higher taxes. First, his permanent income theory suggested that temporary tax changes would be offset by changes in private saving, leaving aggregate demand almost unaffected. More importantly, he saw that a tax increase could only slow inflation by reducing velocity, which would have only a one-time effect. Even if velocity fell one or two percent, the contractionary effects (on M*V) would soon be overwhelmed by increasingly rapid growth in the money supply.
Thus Keynesians assumed that tax increases could slow inflation, while Friedman said no, you need to reduce the growth rate of the money supply.
When the tax increases failed to slow inflation, Keynesians began to focus on the Phillips curve, which suggested that there was an inverse relationship between inflation and unemployment. A policy of higher inflation would lead to lower unemployment, and vice versa. Friedman said this was wrong, as workers would eventually catch on to changes in the rate of inflation and demand compensating changes in nominal wage rates. In the long run, unemployment would return to the natural rate, regardless of the trend rate of inflation.  By 1970, we had high inflation and high unemployment, which showed that Friedman was right.  (Note that this was three years before the first oil shock.)
Thus the Keynesians thought that high unemployment was the solution to inflation.  Friedman said no, you need to reduce the growth rate of the money supply.
When the high unemployment of 1970 did not work, Keynesian economists blamed inflation on "cost-push factors", such as monopoly power or strong labor unions.  They supported wage/price controls, which President Nixon implemented in August 1971.  After a brief decline in inflation, the problem got much worse during the mid and late-1970s.  Friedman saw that while wage/price controls might lead to a one-time drop in the price level of a few percentage points, as long as the money supply was growing rapidly, any gains from wage/price controls would be soon overwhelmed by a rising money supply.
Thus Keynesians said that the solution for high inflation is wage-price controls, whereas Friedman said no, these controls will not work; you need to reduce the growth rate of the money supply.  See a pattern here?
In the early 1980s, the Fed finally began reducing the growth rate of the money supply, and inflation fell sharply.
Why isn't the amazing success of Friedman's ideas better understood?  It's partly because his preferred policy target—stable growth in a monetary aggregate such as M2—was not adopted due to concerns about unstable velocity.   Even Friedman eventually accepted inflation targeting as a reasonable alternative.  And the other four ideas discussed above all got incorporated in 1990s-era New Keynesianism.  NKs accepted the importance of the Fisher effect, switching their focus from nominal to real interest rates.  They accepted that monetary policy is the appropriate tool to control inflation, not fiscal policy.  They accepted Friedman's Natural Rate Hypothesis, the idea that higher inflation will not permanently reduce unemployment.  And they accepted that a contractionary monetary policy, not wage/price controls, is the solution to inflation.
In one important respect, Friedman's achievement is even more amazing than what I have outline here.  In all four cases, Friedman's claims were made at a time when they looked wrong.  The Fisher effect had not been a very important factor in the setting of US interest rates when inflation expectation were near zero, including the period when the price of gold was pegged at $20.67/oz (1879-1933).  And during 1934-68, when gold was $35/oz, inflation expectation were generally pretty low (even as actual inflation bounced around unpredictably.)  During the early to mid-1960s, inflation expectations were probably not much more than 1%.  The Fisher effect became a major factor afterFriedman began warning about the issue.  Similarly, in the mid-1960s it was widely believed that tax changes had a big impact on aggregate demand, as the Kennedy tax cuts of 1964 were followed by a strong economy (albeit perhaps for supply-side reasons.)  Keynesians were genuinely surprised when the big tax increase of 1968 failed to slow inflation.  When Friedman gave famous AEA Presidential address outlining the Natural Rate Hypothesis in late 1967, a stable Phillips curve seemed quite plausible, indeed the 1960s fit the model better than almost any other decade.  It was in the 1970s that the relationship completely broke down.  And the Nixon wage/price controls seemed to work at first; it was only a few years later that they began to fall apart.  Thus in all four cases Friedman rejected the orthodox view at a time when the orthodox approach seemed to be working fine, and in all four cases his views were eventually vindicated.
Milton Friedman's achievements in the late 1960s and early 1970s were truly amazing, and deserve to be better known.
In a subsequent post, I'll try to explain how Friedman was able to see the flaws in mainstream Keynesianism before most other economists.  Why was his model better?  We'll see that all four of his successful critiques have something in common.

Milton Friedman's FREE TO CHOOSE "Who protects the consumer?" Transcript and Video (60 Minutes)
In 1980 I read the book FREE TO CHOOSE by Milton Friedman and it really enlightened me a tremendous amount.  I suggest checking out these episodes and transcripts of Milton Friedman's film series FREE TO CHOOSE: "The Failure of Socialism" and "What is wrong with our schools?"  and "Created Equal"  and  From Cradle to Grave, and – Power of the Market. From the original Free To Choose series Milton asks: "Who Protects the Consumer?". Many government agencies have been created for this purpose, yet they do so by restricting freedom and stifling beneficial innovation, and eventually become agents for the groups they have been created to regulate.
Allowing the free market to work is the best thing for consumers. Milton Friedman noted, "Over a quarter of a century ago, I bought, second hand, a desk calculator for which I paid $300. One of these little calculators today which I can buy for $10 or so, will do everything that did and more besides. What produced this tremendous improvement in technology? It was self-interest or if your prefer, greed. The greed of producers who wanted it to produce something that they can made a dollar on. The greed of consumers who wanted to buy things as cheaply as they could. Did government play a role in this? Very little. Only by keeping the road clear for human greed and self-interest to promote the welfare of the consumer."
Volume 7 – Who Protects the Consumer?
Abstract:
Do consumers need protection? Increasingly the public answer to this question has been "yes." Increasingly, too, the Federal government has been identified as the source of this protection. Milton Friedman disputes the views that (1) consumers are in dire need of governmental protection against the wiles of the business community and that (2) governmental actions tend to make consumers better off. He argues that consumers' problems more frequently than not can be attributed to failures of government rather than to failures of free markets. The best protection for the consumer, in Dr. Friedman's view, is the free market. Despite popular mythology, business interests do not have the power to make people purchase something they do not want. Consider, for example, the failure of the highly touted Edsel, a product that was heavily promoted by the best advertising brains at the Ford Motor Company and its advertising agencies.When people have alternatives, they will not accept products they do not want. In a competitive market system, business people's recognition that consumers have alternatives provides a powerful stimulus to keep product quality high. Fear of losing business to competitors provides a strong protective shield for the consumer. Armed with the protection offered by the free market, the consumer, says Dr. Friedman, really needs very little protection by the government. Indeed, many government attempts to protect consumers have made them worse off than they were beforehttp://www.youtube.com/watch?v=KgVvUz6mUkY
Volume 7 – Who Protects the Consumer?
Transcript:
Friedman: The 1960's Corvair, condemned by Ralph Nader as unsafe at any speed. Since Nader's attack it is being increasingly accepted that we need government protection in the marketplace. Today there are agencies all over Washington where bureaucrats decide what's good for us. Agencies to control the prices we pay, the quality of goods we can buy, the choice of products available. It's already costing us more than $5 billion a year. Since the attack on the Corvair the government has been spending more and more money in the name of protecting the consumer. This is hardly what the 3rd president of the United States, Thomas Jefferson, whose monument this is, had in mind when he defined a wise and frugal government as, one, which restrains men from injuring each other and leaves them otherwise free to regulate their own pursuits of industry and improvement. Ever since the Corvair affair the U.S. government has been increasingly been muscling in between buyer and seller in the marketplaces of America. By Thomas Jefferson's standards, what we have today is not a wise and frugal government but a spendthrift and snooping government.
The federal regulations that govern our lives are available in many place. One set is here, in the Library of Congress in Washington, D.C. In 1936, the Federal Government established the Federal Register to record all of the regulations, hearings and other materials connected with the agencies in Washington. This is volume 1, number 1. In 1936 it took three volumes like this to record all these matters. In 1937 it took four and then it grew and grew and grew. At first rather slowly and gradually, but even so, year by year it took a bigger and bigger pile to hold all the regulations and hearings for that year. Then around 1970 came a veritable explosion so that one pile is no longer enough to hold the regulations for that year. It takes two and then three piles. Until on one day in 1977, September 28, the Federal Register had no fewer than 1,754 pages and these aren't exactly what you'd call small pages either.
Many of those regulations come from this building.
Worker: Consumer Protection Safety hotline _ can you hold please?
Friedman: The Consumer Product Safety Commission is one of the newest agencies set up on our behalf. One of its jobs is to give advice to consumers.
Workers: The clue that gave it away….. What has been done about the flammability of children's garments?
Friedman: But its main function is to produce rules and regulations. Hundreds and hundreds of them. Designed to assure safety of products on the market. It's hard to escape the invisible hand of the Consumer Product Safety Commission except for food and drugs, ammunition and automobiles that are covered by other agencies. It has power to regulate just about anything you can imagine. Already it costs $41 million a year to test and regulate all these products on our behalf and that's just the beginning. The Commission employees highly trained technicians to carry out tests like this, checking the brakes on a bike. But the fact is that 80% of bike accidents are caused by human error. These tests may one day lead to safer brakes, but even that isn't sure. The one thing that is sure is that the regulations that come out of here will make bikes more expensive and will reduce the variety available. Yes, they really are testing how matches strike. And the tests are very precise. The pressure must be exactly one pound, the match exactly at right angles.
No matter how many tests are done, children's swings are never going to be totally safe. You cannot outlaw accidents. If you try, you end up with ludicrous results. It hardly seems possible but they really do use highly skilled people to devise regulations that will prevent toy guns from making to big of a bang.
The Commission, in effect, is deciding what they think is good for us. They are taking away our freedom to choose.
Consumers don't have to be hemmed in by rules and regulations. They're protected by the market itself. They want the best possible products at the lowest price. And the self-interest of the producer leaves him to provide those products in order to keep customers satisfied. After all, if they bring goods of low quality here, your not going to keep coming back to buy. If they bring goods that don't serve your needs, you're not going to buy them. And therefore, they search out all over the world, the products that might meet your needs and might appeal to you. And they stand in back of them because if they don't they're going to go out of business. You see the difference between the market and the political action, the governmental agencies. Here nobody forces you, your free, you do what you want to. There's no policemen to take money out of your pocket or to make sure that you do what you're told to. Over a quarter of a century ago, I bought, second hand, a desk calculator for which I paid $300. One of these little calculators today which I can buy for $10 or so, will do everything that did and more besides. What produced this tremendous improvement in technology? It was self-interest or if your prefer, greed. The greed of producers who wanted it to produce something that they can made a dollar on. The greed of consumers who wanted to buy things as cheaply as they could. Did government play a role in this? Very little. Only by keeping the road clear for human greed and self-interest to promote the welfare of the consumer.
__________________________________
Milton Friedman noted how the government usually messes up things when they start regulating: "When governments do intervene in business, innovation is stifled. Railroads have been regulated for nearly a century and they are one of our most backward industries."
Part 2
When governments do intervene in business, innovation is stifled. Railroads have been regulated for nearly a century and they are one of our most backward industries. The railroad story shows what so often results from the good intentions of consumer protection groups. In the 1860's railroad rates were lower in the United States than anywhere else in the world. Yet many customers thought they were too high. They complained bitterly about the profits of the railroads.
Now the railway men of the time had their problems too. Problems that arose out of the fierce competitiveness among them. Many railroads all trying to get their share of the market, all trying to make a name for themselves. If you want to see what their problems were as they saw them, come and have a look at this.
From inside this private railroad car it may not look as if the people who ran the railroads had any real problems. Some, like the owner of this private car, had done very well. This was the equivalent of the private jet of today's business tycoons. But for each one who succeeded, many didn't survive the cutthroat competition.
What we have here is a railroad map of the United States for the year 1882. It shows every railroad then in existence. The country was literally crisscrossed with railroads going to every remote hamlet and covering the nation from coast to coast. Between points far distant like for example New York and Chicago, there might be a half a dozen lines that would be running between those two points. Each of the half dozen trying to get business would cut rates and rates would get very low. The people who benefited most from this competition were the customers shipping goods on a long trip.
On the other hand, between some segments of that trip, say for example, Harrisburg and Pittsburgh, there might be only a single line that was running and that line would take full advantage of its monopoly position. It would charge all that the traffic would bear. The result was that the sum of the fares charged for the short haul was typically larger than the total sum charged for the long haul between the two distant points. Of course, none of the consumers complained about the low price for the long haul, but the consumer certainly did complain about the higher prices for the short hauls. And that was one of the major sources of agitation leading ultimately to the establishment of the Interstate Commerce Commission.
The cartoonists of the day delighted in pointing out that railroads had tremendous political instinct. As indeed they did. They used the consumer's complaints to get the government to establish a commission that would protect the railroad's interest. It took about a decade to get the commission into full operation. By that time, needless to say, the consumer advocates had moved on to their next crusade. But the railway men were still there. They had soon learned how to use the commission to their own advantage. They solved the long haul/short haul problem, by raising the long haul rates. The customers ended up paying more, some protection. The first commissioner was Thomas Cooley, a lawyer who had represented the railroads for many years. The railroads continued to dominate the Commission.
In the 1920's and 30's when trucks emerged as serious competitors for long distance hauling, the railroads induced the Commission to extend control over trucking. Truckers, in their turn, learned how to use the Commission to protect themselves from competition. This firm carries freight to and from the Dayton, Ohio International Airport. Its the only one serving some routes and its customers depend on it. But Dayton Airfreight has real problems. Its ICC license only permits it to carry freight from Dayton to Detroit. To serve other routes it's had to buy rights from other ICC license holders including one who doesn't own a single truck. It's paid as much as $100,000 a year for the privilege.
Secretary: Our company is in the process of trying to get rights to go there now. Yes, we'll do that and thank you for calling sir.
The owners of the firm have been trying for years to get their license extended to cover more routes.
Air freight company: Now I don't have any argument with the people who already have ICC permits except for the fact that this is a big country and since the inception of the ICC in 1936, there has been very few entrants into the business. They do not allow new entrants to come in and compete with those who are already in.
Unnamed individual: Of course, Dayton Airfreight suffers but so do the customers who pay higher freight charges. Quite frankly, I don't know why the ICC is sitting on its hands doing nothing. This is the third time to my knowledge that we've support the application of Dayton Airfreight to help us save money, help free enterprise, help the country save energy, help, help, help. It all comes down to consumers ultimately going to pay for all of this and they are the blame. The ICC has to be the blame.
Friedman: Dayton Airfreight now has many of its trucks lying idle. Trucks that could be providing a valuable service. Far from protecting consumers, the ICC has ended up making them worse off.
As far as I'm concerned, there is no free enterprise in interstate commerce. It no longer exists in this country. You have to pay the price and you have to pay the price very dearly and I don't mean we have to pay the price, it means that the consumer is paying that price.
The price consumers pay when it comes to medicine could be their lives. In the 19th Century pharmacies contained an impressive array of pills and potions. Most were ineffective and some were deadly. There was an outcry about drugs that maimed or killed. The Food and Drug Administration in response to consumer pressure succeeded in banning a whole range of medicines. The tonics and lotions with their excessive claims disappeared from the market. In 1962 the Kefauver Amendment gave the FDA power to regulate all drugs for effectiveness as well as for safety. Today, every drug marketed in the United States must pass the FDA. It's clear that this has protected us from some drugs with horrific side effects like thalidomide. And we all know of people who have benefited from modern drugs. What we don't hear much about however, are the beneficial drugs that the FDA has prohibited.
Well, if you examine the therapeutic benefits of significant drugs that haven't arrived in the U.S. but are available somewhere in the rest of the world, such as in Britain, you can come across numerous examples where the patient has suffered. For example, there are one or two drugs called beta blockers which now can prevent death after heart attack, we call it secondary prevention of coronary death after myocardial infarction, which if available here, could be saving about 10,000 lives a year in the United States. In the ten years after the 1962 amendments no drug was approved for hypertension. That's for the control the blood pressure in the United States, where as several were approve in Britain. In the entire cardiovascular area, only one drug was approved in the five year period from 67 to 72. And this can be correlated with known organizational problems at FDA.
These carts are taking to an FDA official the documents required to get just one drug approved.
Worker: Well, hi there, must be the new one they called me about.
Friedman: It took six years work by the drug company to get this drug passed.
Worker: This one right here, all 119 volumes.
_____________________________________
Milton Friedman noted, "The men and women who have fostered this movement… believe that we as consumers are not able to protect ourselves… But as so often happens the results have been very different from the intentions. Not only have our pockets been picked of billions of dollars, but also we are left less well protected than we were before."
Part 3
Friedman: The implications for the patients are that therapeutic decisions that used to be the preserve of the doctor and the patient are increasingly becoming made at a national level by committees of experts. And these committees and the agencies for whom they are acting, FDA, are highly skewed to avoid risks. So there is a tendency for us to have drugs that are safer but not to have those that are effective. Now, I've heard some remarkable statement from these advisory committees in considering drugs. One has seen the statement, there are not enough patients with the disease of this severity to warrant marketing this drug for general use. Now that's fine if what you are trying to do is to minimize drug toxicity for the whole population. But if you happen to be one of these "not enough patients" and you have a disease that's of high severity or a disease that's very rare than that's just tough luck on you.
For ten years Mrs. Esther Usdane suffered from severe asthma. The medication she received had serious side effects. Her condition was getting worse. But the drug her doctor preferred is prohibited by the FDA. So, twice a year Mrs. Usdane had to set out on a journey.
Mrs. Usdane: I had been very sick. I had been in and out of the hospital several times and they couldn't seem to find a way to control the asthma and I had to change my lifestyle once I was out even for a short time, mainly because the cortisone derivatives were softening the bones and causing a puffiness of the face and other changes in my body. The doctors were pretty anxious to get me off the cortisone derivative.
Friedman: The drug her doctor wanted her to have had been available for use for five years in Canada. Once across the boarder of Niagara Falls, Mrs. Usdane could make use of the prescription that she obtained from a Canadian doctor. All she had to do was go to any pharmacy. There she could buy the drug that was totally prohibited in her own country. The drug worked immediately.
Mrs. Usdane: This one made such a difference in my life both because of the shortness of breath being resolved and also because now we don't have to worry so much about the softening of the bones. Fortunately, once I got that medicine, very quickly, everything sort of reverted back to a much more the normal lifestyle and I'm very grateful that I was able to find relief.
Friedman: It was easy for Mrs. Usdane to get around the FDA regulations because she happens to live near the Canadian boarder. Not everyone is so lucky. It's no accident that despite the best of intentions, the Food and Drug Administration operates so as to discourage the development and prevent the marketing of new and potentially useful drugs. Put yourself in the position of a bureaucrat who works over there. Suppose you approve a drug that turns out to be dangerous, a thalidomide. Your name is going to be on the front page of every newspaper. You will be in deep disgrace. On the other hand, what if you make the mistake of failing to approve a drug that could have saved thousands of lives. Who will know? The people whose lives might have been saved will not be around. Their relatives are unlikely to know that there was something that could have saved their lives. A few doctors, a few research workers, they will be disgruntled, they will know. You or I, if we were in the position of that bureaucrat, we'd behave exactly the same way. Our own interests would demand that we take any chance, whatsoever, almost, of refusing to approve a good drug in order to be sure that we never approve a bad one.
Drug companies can no longer afford to develop new drugs in the United States for patients with rare diseases. Increasing, they must rely on drugs with high volume sales. Four drug firms have already gone out of business and the number of new drugs introduced is going down.
Where will it all lead? We simply haven't learned from experience. Remember Prohibition? In a burst of moral righteousness at the end of the first world war, when many young men were oversees, the non-drinkers imposed on all of us prohibition of alcohol. They did it for our own good. And there is no doubt that alcohol is a dangerous substance. Unquestionably, more lives are lost each year through alcohol and also the smoking of cigarettes than through all the dangerous substances the FDA controls. But where did it lead?
This place is today a legitimate business. It's the oldest bar in Chicago. But during Prohibition days it was a speakeasy. Al Capone, Buggs Moran, and many of the other gangsters of the day sat around this very bar planning the exploits that made them so notorious; murder, extortion, highjacking, bootlegging. Who were the customers who came here? They were people who regarded themselves as respectable individuals, who would never had approved of the activities that Al Capone and Moran were engaged in. They wanted a drink but in order to have a drink they had to break the law. Prohibition didn't stop drinking, but it did convert a lot of otherwise law obedient citizens into law breakers. Fortunately, we're a very long way from that today with the Prohibition on cyclamate and DDT. But make no mistake about it, there is already something of a gray market in drugs that are prohibited by the FDA. Many a conscientious physicians fees himself in a dilemma caught between what he regards as the welfare of his patient and strict obedience to the law. If we continue down this path, there is no doubt where it will end. After all, if it is appropriate for the government to protect us from using dangerous guns and bicycles for logic calls for prohibiting still more dangerous activities such as hand gliding, motorcycling, skiing. If the government is to protect us from ingesting dangerous substances, the logic calls for prohibiting alcohol and tobacco. Even the people who administered the regulatory agencies are appalled at this prospect and withdrawal from it. As for the rest of us, we want no part of it. Let the government give us information but let us decide for ourselves what chances we want to take with our own lives.
As you can see all sorts of silly things happen when government starts to regulate our lives. Setting up agencies to tell us what we can buy, what we can't buy, what we can do.
Remember, we started out this program with a Corvair and on the bill that was castigated by Ralph Nader as unsafe at any speed. The reaction to his crusade led to the establishment of a whole series of agencies designed to protect us from ourselves. Well, some ten years later, one of the agencies that was set up in response to that, now finally got around to testing the Corvair that started the whole thing off. What do you suppose they found? They spent a year and a half comparing the performance of the Corvair with the performance of other comparable vehicles and they concluded and I quote "The 1960_63 Corvair compared favorably with the other contemporary vehicles used in the test."
__________________________
Milton Friedman correctly noted, "It's time all of us stopped being fooled by those well-meaning bureaucrats who claim to protect us because they say we can't protect ourselves."
Pt 4
Nowadays, there are Corvair fan clubs throughout the country. Corvair's have become collector items. Consumers have given their verdict on Ralph Nader and the government regulations. As Abraham Lincoln said, you can't fool all of the people all of the time. It's time all of us stopped being fooled by those well-meaning bureaucrats who claim to protect us because they say we can't protect ourselves. The men and women who have fostered this movement have been sincere. They believe that we as consumers are not able to protect ourselves. That we need the help of a wise and effervescent government. But as so often happens the results have been very different from the intentions. Not only have our pockets been picked of billions of dollars, but also we are left less well protected than we were before.
DISCUSSION
Participants: Robert McKenzie, Moderator; Milton Friedman; Kathleen O'Reilly, Consumer Federation of America; Richard Landau, Professor of Medicine, University of Chicago; Joan Claybrook, National Highway Traffic Safety Administration; Robert Crandall, Brookings Institute
MCKENZIE: Now back at the University of Chicago the consumerists, themselves, get their chance to argue their case.
O'REILLY: I agree with Mr. Friedman with respect to those agencies which have had the major purpose of economically propping up a certain industry which is why consumer advocates like myself advocate the elimination of the ICC, the CAB, the Maritime Commission. But when you're talking about consumer protection in the marketplace and when you're talking about government watchdog in competition, consumers need and as every poll is showing, they're demanding more and more protection. And to give just two examples of how information is simply not enough to protect the consumer, five years ago I could not have bought a child's crib in this country that would have had the slats sufficiently close together that I did not have to worry about the child strangling. Not until the government and the Consumer Product Safety Commission stepped in did consumers then have the choice to buy that type of a crib, strangulation's down 50 percent. And in 1975, if I had wanted to lease a Xerox machine, I could not have done it. And not until the Federal Trade Commission antitrust stepped in and forced competition into that marketplace did I have that choice and in one year the price went from 14,000 dollars to 5,000 dollars. Those are dollars back in our pocketbooks to say nothing of minimized emotional trauma.
MCKENZIE: Well, before we ask Milton Friedman to come back on that, lets establish the viewpoint of our other participants and experts. Dr. Richard Landau, what's your reaction?
LANDAU: Well I think the cost is certainly outrageously large and the benefits are trivial if any. I think that perhaps Milton overstates it slightly to make his point, but basically I would have to agree with it in the area that I know best, which is the regulation of new drug development.
MCKENZIE: And Joan Claybrook.
CLAYBROOK: Well in the auto safety field we've saved about 55,000 lives and millions of injuries because of auto safety regulations since the mid_1960s. I might also comment that the cost of auto crashes each year, the American public is 48 billion dollars a year, fairly substantial when you compare it to other things, much less, again, the human trauma.
MCKENZIE: Bob Crandall.
CRANDALL: Well I think it's impossible to disagree with Milton Friedman on the effects of economic rate regulation of the sort that the railroads and the trucking industry have been through. The intent of that legislation was, of course, to protect the railroad and to protect the trucks, and the same thing is true for maritime regulation. What sustains regulation is sort of a populist theory that somehow through government we will redistribute wealth from people who own business firms to consumers. In fact it doesn't work that way. It doesn't work that way in economic regulation and there's very little evidence that it works that way in any kind of regulation. As to whether we get any value from health and safety regulation, I think much of it is too new to know.
MCKENZIE: Well now that's the area I want to start with because remember that was the first part of his argument. The whole idea of consumer product safety action by the state. Now, is that so far working? Very close to your interest I know. What's your reaction, Kathleen O'Reilly?
O'REILLY: Well in product safety in the state of that, the lawnmower industry had said for twenty years they could not design a safe lawnmower. Only when the Consumer Product Safety Commission forced them with the new standard suddenly their creative genius was overnight. They came up with net whips that were made out of plastic and they came up with very innovative forces. Which is why __ where that government presence actually triggered innovation that otherwise would have been left uncovered.
FRIEDMAN: It's very easy to see the good results. The bad result it's very much harder to see. You haven't mentioned the products that aren't there because the extra cost imposed by Consumer Product Safety Commission have prevented them from existing. You haven't mentioned the case of the triss (phonetic) problem on the flammable garments. Here you had a clear case where the __ regulation of the CPSC essentially had the effect of requiring all manufacturers of children's sleepwear to impregnate them with triss.
O'REILLY: Oh, but that's not true at all.
FRIEDMAN: Three years __ five years later the regulation required that garments to be nonflammable and as it happened, triss was the most readily available chemical which could do it.
MCKENZIE: Kathleen O'Reilly.
O'REILLY: It's absolutely not true.
FRIEDMAN: But let me finish the story first. Because the second half of the story is the important part of it. It turned out that triss was a carcinogen. And five years later or three years later, I'm not sure the exact time, the same agency had to prohibit the use of those sleepwear garments forcing them to be disposed of at great cost to everybody concerned.
O'REILLY: All right, lets look at the real interesting history here. In 1968, when Congress passed the Flammable Fabric Act, they did not tell the CPSC what chemicals would comply with that and what would not. And so initially when industry said, "we're going to use triss," the Consumer Product Safety Commission, from their initial tests, were disturbed by it and had announced informally to industry that they were not going to allow triss to be used. Industry balked and said, "we're gonna to take you to court because the Act only says it has to be flame retardant." You, the government, cannot tell us how to comply. And it was the industry that forced the hand of CPSC away. And they don't even deny that now.
FRIEDMAN: I'm not trying to defend the industry. Go slowly. I am not pro-industry. I am pro-consumer. I'm like you. I'm not pro-industry. and, of course, industry will do a lot of bad things. The whole question at issue is what mechanism is more effective in protecting the interests of the consumers, the disbursed, widespread forces of the market. Take the case of the flammable fabrics, suppose you had not had the requirements.
MCKENZIE: But you believe it was right to test them, don't you? For a government agency to test it?
FRIEDMAN: No, not at all.
MCKENZIE: No, no.
FRIEDMAN: There are private consumer testing agencies. There's the Consumers Research. There's Consumers Union. You speak about a widespread demand for more protection, those agencies have never __ those organizations __
CLAYBROOK: Oh, of course, they have all these publications on cars __
FRIEDMAN: Of course.
CLAYBROOK:__ but what they do is they test the brakes and steering. They never crash test them and the most important thing to know about a car when you buy it is if the car crashes are you going to be killed unnecessarily?
FRIEDMAN: The reason they __
CLAYBROOK: You can't even get that information.
FRIEDMAN: But the reason they don't test __
CLAYBROOK: It's too expensive, that's the reason why.
FRIEDMAN: Of course. Anyway it is too expensive for them because the number of consumers who are willing to buy their service and take it is very, very small.
CLAYBROOK: That is not why. The reason why is because it's enormously expensive.
FRIEDMAN: Of course, but if they had a large enough number of customers, if there were enough customers, enough consumers who wanted the __
CLAYBROOK: Yes, but that's a chicken and egg situation which is ridiculous.
FRIEDMAN: It's not a chicken and egg situation. The whole situation __
CLAYBROOK: If you believe that technological information is important for consumer to have, which is that basis ad the thesis of your argument, surely that you would say that one of the things that society does as it groups together to provide basic services to the public; police, traffic services, all sorts of basic kinds of things, the mail service and the fire service and all the rest of it. Why is that they shouldn't even do testing of technological subjects which the public has no way of knowing?
MCKENZIE: Before you reply, I want one or two others in on this, Bob Crandall.
CRANDALL: It seems to me that Professor Friedman could give a little bit on this ground. Certainly in the dissemination of information there's a free rider problem. And one of the problems is that while you and I might value the results from a Consumer Union rather highly, we don't have to pay for it. We can look over the shoulder of someone else, borrow the magazine from the library and so forth. I wouldn't go so far as to say that the government should not at all be in the business of generating information though I am concerned about exactly the same forces, this evil industry that Miss O'Reilly talks about, having its influence on how this information is prepared. I don't see how we guard ourselves against that.
FRIEDMAN: We don't
CRANDALL: But it seems to me that there is a case to be made that the market does not supply enough information.
FRIEDMAN: It may not. But the market supplies a great deal and there is also a free rider problem in the negative sense on government provision of information because people who have no use for that information are required to pay for it.
_____________________________________
Milton Friedman rightly noted, "The most anti-consumer measures on our statute books are restrictions on foreign trade."
Pt 5
MCKENZIE: Milton, I don't quite understand your position on this. Are you saying, though, that there's no place for government to test consumer product safety at all?
FRIEDMAN: I am saying, lets separate issues. I am saying there is no place for government to prohibit consumers from buying products, the effect of which will be to harm themselves. There is, of course, a place __
MCKENZIE: But how do they know that effect?
FRIEDMAN: Well, for a moment I'm trying to separate the issues. There is a place for government to protect third parties. If we go to your automobile case __
CLAYBROOK: Well, how about children? Children don't __ aren't choosers.
FRIEDMAN: No, no.
CLAYBROOK: They don't make choices because they ride in the cars.
FRIEDMAN: The parents make their choices. But let's go __
O'REILLY: But if the industry has it there's no choice.
FRIEDMAN: We can only take one issue at a time. We're a little difficult to take them all at once. Let's take one at a time. I say there is no place for government to require me to do something to protect myself.
(Applause)
FRIEDMAN: Now if government has information __
MCKENZIE: Has of obtains?
FRIEDMAN: __ for a moment, suppose it has information, then it should make that public and available. The next question is: are there circumstances under which it's appropriate for government to collect information? There may be some such circumstances. They have to be considered one at a time. Sometimes there is and sometimes there isn't. But you see, I want to get back. Take your area Miss Claybrook, you are now involved on the airbag problem.
CLAYBROOK: That's right.
FRIEDMAN: If I understand the situation, I don't know anything about the technical aspects of it, but the airbag, in a car, is there to protect me as a driver. It doesn't prevent me from having an accident, hurting somebody else because it's only activated by an accident. All right then, why shouldn't I make that decision? Who are you to tell me that I have to spend whatever it is, two hundred, three hundred, four hundred dollars on that airbag.
CLAYBROOK: Well we don't tell you that. What we say is that when a car crashes into a brick wall at 30 miles an hour, the front seat occupants have to have automatic protection built into that car.
FRIEDMAN: Have to, why have to?
CLAYBROOK: And it's a very __ it's a very minimal __
FRIEDMAN: Why have to? I don't care whether it's an airbag or a seatbelt.
CLAYBROOK: The reason why __ well, there are two reasons why. One is that the sanctity of life is a fairly precious entity in this country.
FRIEDMAN: It's more precious to me than it is to you. My life is more precious to me than to you.
MCKENZIE: Well, you know.
CLAYBROOK: Do you wear you seatbelt?
FRIEDMAN: Sometimes I do and sometimes I don't.
CLAYBROOK: I see. Well then it couldn't be too precious to you because if it were you'd wear it all the time.
FRIEDMAN: I beg you pardon.
CLAYBROOK: Yes.
FRIEDMAN: Other things are precious too.
CLAYBROOK: Yes. Okay, but wearing your seatbelt is a relatively simple thing to go into.
FRIEDMAN: But now my question is __ but I want an answer, a direct answer.
CLAYBROOK: But there is a very __ there's a very basic reason why.
FRIEDMAN: Yes.
CLAYBROOK: And it's because a person does not know when they buy a car what that car is gonna do when it performs in various and sundry different ways. That's number one. Number two, there's a basic minimum standard, it's performance standard. It's not a requirement that you have certain pieces of products in your cars, but it's a basic performance standard built into your car that when you buy it no one's going to have less than that. So that you don't have people needlessly injured on the highway, the cost to society, the cost to the individuals, the trauma to their families and so on. You're suggesting theoretically that it's much better to let people go out and kill themselves even though they really don't know that that's what's gonna happen to them when they have that crash.
FRIEDMAN: Excuse me. You're evading the fundamental issue. If you have the information, give it to them. The question is not a question of giving them the information. The question is what is your right to force somebody to spend money to protect his own life, not anybody else, but only himself and the next question I'm gonna ask you: do you doubt for a moment that prohibiting alcohol would save far more lives on the highways than an airbag, seatbelts and everything else, and on what grounds are you opposed to prohibition on grounds of principle or only because you don't think you can get it by the legislature?
CLAYBROOK: I'm opposed to prohibition because I don't think it's gonna work. That's the reason I'm opposed to it.
FRIEDMAN: But suppose it would work? I want to get to the __ I want to get to the principle.
CLAYBROOK: Can I answer you __ sure.
FRIEDMAN: I want to __ suppose you could believe it would work. Suppose you could believe__
MCKENZIE: Prohibition?
FRIEDMAN: Prohibition could work. Would you be in favor of it?
CLAYBROOK: No. What I am in favor of is building products __ I am in favor of building products so that at least they service the public.
FRIEDMAN: I was fascinated by some of the initial comments. Everybody agrees that the old agencies are bad, but the new agencies that we haven't had a chance ___
MCKENZIE: No. You're trying to sweep them into your net. They didn't agree to that. But anyway __ hole on to your point.
O'REILLY: When you talk about __ the basic principle is: give me the information. Let me choose for myself. If that's the ultimate goal, why is it that in any hearings that you've every gone to and I beg anyone to find me an exception, whether it's airbags or DES, saccharine, whatever, you never; you never have the victims of the injury who lost their arm because of a lawnmower, standing up and saying "thank God that you gave me the right to become incapacitated." Never do you hear a victim thanking the government for backing off. Never do you hear the victim of an anti-competitive action thanking the Justice Department for not bring a suit.
MCKENZIE: Dr. Landau, I promised you could make an observation on that without going into great detail.
LANDAU: Now, when DES was used to preserve pregnancies in women 25 and 30 years ago, there was absolutely zero evidence that it would cause cancer in anybody, certainly not in the children of the women who were pregnant and for you to say that it is __
O'REILLY: Then you're ignoring the 1941 studies that show just that.
LANDAU: There is no 1941 study. This happens to be my area of expertise, I'm an endocrinologist. There was nothing.
O'REILLY: Well, there are a lot __
MCKENZIE: Now let's not go any further down that road.
CRANDALL: Let me ask you __ yeah, let me ask Miss O'Reilly a question. I don't see __ if the problem in drugs is that there is a lack of competition, there are a number of drug companies in the United States __
O'REILLY: That's one of them.
CRANDALL: __ and around the world; and a lack of innovation, how regulation, which is designed to keep products off the market, that is further restrict the supply of drugs is going to enhance either competition or innovation; as a matter of fact, everything that I have learned in economics would tell me that that is likely to reduce innovation and reduce competition. And one of the great benefits of drug regulation is that if I'm a pharmaceutical company with an old tried and true drug on the market, I really want the FDA to keep new drugs off the market. It will enhance the market value of that drug. I think that's the lesson that you learn from government regulation, whether it's National Highway Traffic Safety Administration regulation of fuel economy standards, be it drugs, be it pollution controls, their effect is anti-competitive, it's not pro-competitve at all.
FRIEDMAN: It I go on with Bob's point for just a moment. He and I, I'm sure, and all economists would agree that the most effective way to stimulate competition would be to have complete free trade and eliminate tariffs. The most anti-consumer measures on our statute books are restrictions on foreign trade.
MCKENZIE: Milton __
FRIEDMAN: Has the Consumer Federation of America testified against tariffs?
O'REILLY: We haven't even been asked to.
(Laughter)
___________________________________________
Milton Friedman noted, "I would agree with his general position that there is a role for government in pollution. I would agree secondly that the present techniques of controlling pollution are terrible and they are terrible and they are what they are for precisely the reasons he specifies because they are an effective way in which you could use the excuse of pollution to serve some very different objectives."
Pt 6
MCKENZIE: Now the Food and Drug Administration, and here, Doctor, I know you're keenly interested in this __ what was your reaction to Milton's analysis of where it's fallen down?
LANDAU: Well, I think it's even worse than Milton's analysis or Dr. Wordell's (phonics) analysis of it. If one could look at the past 25 or 30 years of new drug innovation, one could see that most of the drugs that you all would regard as miracle drugs were developed before the Kefauver Amendments.
MCKENZIE: That's the 1962 amendments __
LANDAU: The 1962 amendments.
MCKENZIE: Which ruled what now again, just a rundown.
LANDAU: Well, the 1962 amendments as Milton said, added efficacy to the regulation of safety. Actually it's what the regulators did with this law that went haywire. I don't see how one can object to the law in itself. What the regulators did was go mad with respect to safety. When the only thing that was added to the law was the point of efficacy.
MCKENZIE: Yeah.
LANDAU: After all the two are intertwined inextricably fir a very hazardous disease like cancer you will tolerate a very dangerous drug and for a headache it's got to be very, very safe. Now this we've know all the time, but the regulators have gone to the point of utilizing some hysteria over thalidomide and new legislation which I think was originally designed by Kefauver to get himself to be president by lowering the cost of drugs, to make regulations which are absolutely obstructive. Now instead of 75 percent of the new drugs used in this country being developed in this country, less than 25 percent of them are. They're being developed elsewhere.
MCKENZIE: Yeah, now could we just clarify this point, though. Are you saying there should not be government intervention in the food and drug field of that kind, or is it simply the policy adopted by the FDA or imposed on it by the Kefauver Amendment is where it went wrong?
LANDAU: I believe that certain guidelines are necessary and it's possible to construct guidelines based upon the Kefauver Amendment taking the responsibility for decision making away from the bureaucrats in the Food and Drug Administration. You say, how? I would say by giving it to panels of impartial experts to make this decision.
MCKENZIE: Now, Milton, do you take that? Do you buy that?
FRIEDMAN: Nope. I'm not gonna buy that.
O'REILLY: Can I comment?
MCKENZIE: Why not?
FRIEDMAN: Because I have never seen __ have you ever seen a cat that barked?
MCKENZIE: Not especially, no.
FRIEDMAN: Well, governmental agencies and governmental laws follow their own laws just as the physical laws say that cats don't bark. These laws of social science say that when you start and set up a regulatory agency with power, those powers are going to be used.
MCKENZIE: I want to move on, though, to the third area that Milton chose, the Interstate Commerce Commission as an illustration. Now this is closer to you line, Robert. What is your reaction, first to his analysis and what do you think needs doing about it?
CRANDALL: Well, you're not going to get much dispute from, I don't think anybody's sitting around here as to what the benefits of __ or costs of rate regulation in transportation are. The only group that you will find now supporting continued regulation would be the American Trucking Association and they can't even make a very persuasive case or one that is consistent from one day to the next. There simply is no good reason for continuing this type of regulation. If might continue longer then, say, airline regulation did because the number of people whose wealth has been enhanced by this regulation, that is people who drive trucks, people who won licenses to operate, to haul only hardbound books between Peoria and Springfield, Illinois or something of that sort. Those people are very numerous. And it's going to very hard to o something about it.
MCKENZIE: Does this prove anything about the nature of government intervention and regulation or is it simply an example of where the thing was done extremely badly and not in the interest of the public.
CRANDALL: It proves _ _ I think it proves a great deal about government regulation and it is no different. I don't think in the area of health and safety regulations. Let me give you one piece of information about one area of very important health and safety regulation which I think eve Milton Friedman would be in favor of in some form and that is the regulation of pollution control or at least the establishment of property rights, so as to somehow reduce pollutant levels from what they would be if we allowed unlimited pollution. In the case of environmental policy, the strongest proponents in the Congress for environmental policy come from the northeastern part of the United States and the weakest proponents, those with the worst voting records in the Congress come from the Southwest and Alaska. You might ask yourself why is that. And one possible answer I guess is that well the air's dirty in New York City, but I don't think you find many people really worried about the quality of the air in New York City. What they're worried about is their future employment and the value of their assets in New York City. What would happen in the absence of environmental policy in this country is that more business would move to the southwest and the western part of the United States. As a result, eastern Congressmen are very much in favor of a policy which prohibits through pollution control regulations, prohibits a gravitation.
MCKENZIE: Do you favor that too?
CRANDALL: I don't prohibit the form it takes, but they use this as an excuse, just as they will use various excuses, let's say, before the __ Miss Claybrook's agency, for a very tight standards in order to promote the value of their product.
MCKENZIE: Well before we go back to ICC and I want to do that; Milton, what's your reaction to his pollution point because I know he's very keenly interested in it.
FRIEDMAN: Well he and I would __ I would agree with his general position that there is a role for government in pollution. I would agree secondly that the present techniques of controlling pollution are terrible and they are terrible and they are what they are for precisely the reasons he specifies because they are an effective way in which you could use the excuse of pollution to serve some very different objectives. That's part of the way in which governments meow, if I may go back to my cat. We've discussed this at greater lengths in a book that we've written to go along with this program on Free to Choose. The program itself was too short for us to be able to get much in about pollution, indeed, we really had to skip it because it's such a complicated and difficult subject. But there is a real role for government because that is a case in which you're protecting third parties. And every one of the valid cases, in my opinion, for government entering in has to do with third parties. There's a case for requiring brakes because that's to protect the person you might hit. That's wholly different. There's no case for requiring an airbag in my opinion, but there is a case for requiring good brakes.
MCKENZIE: Do you accept that distinction, by the way?
O'REILLY: No because when you're injured because of a failure to us a passive restraint, I am in a sense going to have to help pick up part of your medical bills, part of your insurance rates __
FRIEDMAN: Absolutely.
O'REILLY: __ because they're spread across.
FRIEDMAN: Absolutely.
O'REILLY: And so only on Gilligan's Island, when you have six or nine people not interacting such that all of society is affected, does your distinction have any validity?
FRIEDMAN: Go slowly.
CRANDALL: The same thing is true in alcohol. When you're sick from alcoholism, who pays for it?
O'REILLY: On the alcohol, the studies have only shown excessive amounts of alcohol to be injurious.
CRANDALL: I'm not speaking of accidents. What about cirrhosis of the liver, my dear, it's a very common disease.
O'REILLY: All of the reasons why we need a stronger __
LANDAU: Because it's a long and expensive disease.
MCKENZIE: Could we pause on __ Milton's made a very interesting distinction here, that you can damage yourself, you've been saying. Or it's up to you if you want to run the risk of damaging yourself, but if __ but can you make the distinction.
FRIEDMAN: But let me go back to her question because she says, "no, we mustn't do that because the fellow who hurts himself is going to go to a government subsidized hospital."
O'REILLY: Not just government, no, no.
CRANDALL: Oh, but it's more than that. It's all the parties and liability as well, answer that issue with it. Because my __
FRIEDMAN: Go slowly. Let me separate the two issues because I really want to get to this because you're answer is a very favorite one and there is an element of validity to it. Of course. Well, it's only because we've made two mistakes.
O'REILLY: But you don't have to be in a government hospital for it to be valid because when you're in traction __
FRIEDMAN: Excuse me. Hold on for a moment. Hold on for a moment. The problem with your answer is that you're saying one wrong justifies another. I believe that we ought to have much less government intervention into those areas as well. And I don't __ am not willing to follow a policy which implies saying, you __ that every person goes around with a sign on his back saying, "Property of the U.S. Government do not mutilate, spindle or bend."
_______________________________
The best point Milton Friedman made below about the Consumer Protection Agency is this:
"When government intervenes into these affairs that harms third parties. It picks my pocket. It reduces my freedom."
Pt 7
O'REILLY: Do you favor the government intervention in those areas where, for example, the bar associations and the eyeglass industry were not allowing their members to advertise and then the Federal Trade Commission stepped in and now consumers have the ability to make those kinds of comparisons?
FRIEDMAN: You're getting into another area, but the answer, a brief answer because we oughtn't to discuss this here. I am against those governmental measures which have enabled the organizations to have the power to prevent advertising.
O'REILLY: But they were no government __
MCKENZIE: Now, now look, Bob Crandall said __ Bob Crandall said that in an area like the Interstate Commerce Commission there is nothing really to be said in defense at all. Does anybody dissent from that or have we knocked them down flat?
FRIEDMAN: That happens to be the one area on which, so far as I know, you cannot find any dissent anywhere, even __ one of the most effective presentations of what was wrong with ICC was done by one of Ralph Nader's groups, maybe you were associated with that group. That's the thing that really baffles me. Fundamentally, here are people, like Ralph Nader and his groups who look at ICC and what is their solution to the problem? More of the same, a different kind of regulation __
CLAYBROOK: No.
FRIEDMAN: __ the only problem is that the wrong people were in there regulating.
CLAYBROOK: No, no, no. That's not true. No, that's a complete misrepresentation.
MCKENZIE: You work with Nader now, that's __
CLAYBROOK: Yes.
FRIEDMAN: That's Dr. Landau's solution for the medical problem. Let's have the right people doing the regulating.
CLAYBROOK: No, no, no. That's a complete misnomer about the difference between ICC and Health and Safety regulation. There are a number of differences. One is, one involves the economic and the benefits of profits to industry and the other involves the sanctity of life in __ among people.
FRIEDMAN: Excuse me.
MCKENZIE: Now let her finish this point, Milton.
FRIEDMAN: Okay.
MCKENZIE: Yes.
CLAYBROOK: The second one and it deals with your third party relationship is that __ what you're talking about there is brakes because they're gonna affect somebody else, but there are also other third-party effects. For example, if you don't have a helmet used by someone and you hit them with your motorcycle, you're gonna have huge damage payments to make because they didn't properly take proper precautions on the public highways. And the question is: Should the public highways be used so that they're gonna harm somebody else, potentially?
FRIEDMAN: There is nothing that two people do in a world. No man is an island to himself, everything has third-party issues; but you've got to have a sense of proportion and the important thing is that government intervention has third-party issues. When government intervenes into these affairs that harms third parties. It picks my pocket. It reduces my freedom. It restricts many activities around the world.
CLAYBROOK: That's what you question is: what are the benefits? And if the benefits in the auto field, for example, are 55,000 deaths saved, it means __
FRIEDMAN: That's a very dubious statistic because once again every study has looked at the benefits and not looked at the costs.
CLAYBROOK: Oh no, that's not true at all. Absolutely not that they haven't looked at the costs.
FRIEDMAN: I mean the costs in life. You haven't looked at the fact, for example __
MCKENZIE: Let me clarify this, Milton. I don't quite follow you.
FRIEDMAN: Sure.
MCKENZIE: Would you explain what you mean exactly?
FRIEDMAN: Of course.
MCKENZIE: Yeah.
FRIEDMAN: Look, take the automobile, by making automobiles more expensive it makes it more profitable to keep older automobiles on the road. The increased age of the automobile is an anti-safety factor by making automobiles safer so people are __ can drive them, people drive them faster or more recklessly then they otherwise would. There are more pedestrian deaths.
CLAYBROOK: That's a totally unproven and indeed fully rebutted theory. And, in fact, all the savings in lives could __
MCKENZIE: By whom? You or __
CLAYBROOK: Well, no, there are numerous studies, including from__
MCKENZIE: Yeah, I see.
CLAYBROOK: __ Yale and Cooper from Yale and so on, but the key issue has been shown by the regulation that's been in in the last ten years, you've had a huge saving in lives, a decrease in the __ the vehicle deaths that have occurred, the rate of vehicle deaths occurred and so on.
FRIEDMAN: Let me go back again for a moment.
CLAYBROOK: Yes.
FRIEDMAN: You see, the major effect on the saving of life has been from 55_mile_an_hour speed limits.
CLAYBROOK: Oh no, that's not true.
FRIEDMAN: Which is not after all in there __
CLAYBROOK: Well that is also a regulation.
FRIEDMAN: __ as a safety regulation. That primarily is a fuel regulation.
CLAYBROOK: Yeah, that's right. It's a regulation.
MCKENZIE: Yeah.
CLAYBROOK: But your statement's not accurate.
FRIEDMAN: All right.
CLAYBROOK: That the savings in life have not been primarily __ they've been, they're important from 55. But there have been 55,000 deaths saved by vehicle crash safety regulations.
FRIEDMAN: Excuse me.
CLAYBROOK: Uh_huh.
FRIEDMAN: There have been 55,000 deaths that you have estimated to have been saved by it. Other estimates __
CLAYBROOK: Not me, the General Accounting Office.
FRIEDMAN: Excuse me. Other estimates as well, the estimate by Professor Sam Peltzman (phonetic) of this university, a very, very serious study estimated that there were no lives saved in you took into account all of the indirect effects. Now maybe his study isn't exactly right.
CLAYBROOK: I don't think it is.
FRIEDMAN: I'm not going to try to __ but maybe the other study isn't exactly right either.
CLAYBROOK: Yes, okay, right.
(Laughter)
O'REILLY: But if you're somewhere in between. If you look at __ consumers have done well if it's even in between.
FRIEDMAN: No, no. I beg your pardon. If people voluntarily want to risk their lives. Are you saying again you really would not be in favor of prohibiting hand gliding.
CLAYBROOK: We asked the auto __ we asked the auto industry if __
FRIEDMAN: That's far more dangerous. Did you prohibit the 500_mile speedway?
CLAYBROOK: I think the __ let me answer this. We asked the auto industry if they would remove all the safety standards that have been in effect since 1968 and what would be the savings to the public if they did that. And the answer, sir, that they came back with was, "We couldn't remove those, they expect them now." The laminated windshields that don't crack their head open and the collapsible steering assemblies and the padded dashboards. That __ why the public __ that is now the societal norm. Regulation has changed the thinking of the public and the understanding of what's possible and so the, you know , what you're suggesting is that government regulation is willy-nilly and it produces things the public doesn't want, but you don't have any__
FRIEDMAN: Excuse me for a moment. You can't take credit for everything that's happened in this area. Four-wheel brakes were introduced before there were safety regulations. Many of these developments would have __
MCKENZIE: Well, we leave the matter now for this week and we hope you'll join us again for the next episode in a week's time.
Related posts:
Milton Friedman The Power of the Market 1-5 How can we have personal freedom without economic freedom? That is why I don't understand why socialists who value individual freedoms want to take away our economic freedoms.  I wanted to share this info below with you from Milton Friedman who has influenced me greatly over the […]
Milton Friedman: Free To Choose – The Failure Of Socialism With Ronald Reagan (Full) Published on Mar 19, 2012 by NoNationalityNeeded Milton Friedman's writings affected me greatly when I first discovered them and I wanted to share with you. We must not head down the path of socialism like Greece has done. Abstract: Ronald Reagan […]
________________
Worse still, America's depression was to become worldwide because of what lies behind these doors. This is the vault of the Federal Reserve Bank of New York. Inside is the largest horde of gold in the world. Because the world was on a gold standard in 1929, these vaults, where the U.S. gold was stored, […]
  George Eccles: Well, then we called all our employees together. And we told them to be at the bank at their place at 8:00 a.m. and just act as if nothing was happening, just have a smile on their face, if they could, and me too. And we have four savings windows and we […]
Milton Friedman's Free to Choose (1980), episode 3 – Anatomy of a Crisis. part 1 FREE TO CHOOSE: Anatomy of Crisis Friedman Delancy Street in New York's lower east side, hardly one of the city's best known sites, yet what happened in this street nearly 50 years ago continues to effect all of us today. […]
By Everette Hatcher III | Also posted in Current Events | Edit | Comments (0)
____________________________
_____________

________________________________________________
_____________________________________________
Friedman Friday" Free to Choose by Milton Friedman: Episode "What is wrong with our schools?" (Part 3 of transcript and video) Here is the video clip and transcript of the film series FREE TO CHOOSE episode "What is wrong with our schools?" Part 3 of 6.   Volume 6 – What's Wrong with our Schools Transcript: If it […]
Here is the video clip and transcript of the film series FREE TO CHOOSE episode "What is wrong with our schools?" Part 2 of 6.   Volume 6 – What's Wrong with our Schools Transcript: Groups of concerned parents and teachers decided to do something about it. They used private funds to take over empty stores and they […]
By Everette Hatcher III | Also posted in Vouchers | Edit | Comments (1)
Friedman Friday" Free to Choose by Milton Friedman: Episode "Created Equal" (Part 3 of transcript and video) Liberals like President Obama want to shoot for an equality of outcome. That system does not work. In fact, our free society allows for the closest gap between the wealthy and the poor. Unlike other countries where free enterprise and other […]
Free to Choose by Milton Friedman: Episode "Created Equal" (Part 2 of transcript and video) Liberals like President Obama want to shoot for an equality of outcome. That system does not work. In fact, our free society allows for the closest gap between the wealthy and the poor. Unlike other countries where free enterprise and other freedoms are […]
 Milton Friedman and Ronald Reagan Liberals like President Obama (and John Brummett) want to shoot for an equality of outcome. That system does not work. In fact, our free society allows for the closest gap between the wealthy and the poor. Unlike other countries where free enterprise and other freedoms are not present.  This is a seven part series. […]
 I am currently going through his film series "Free to Choose" which is one the most powerful film series I have ever seen. PART 3 OF 7 Worse still, America's depression was to become worldwide because of what lies behind these doors. This is the vault of the Federal Reserve Bank of New York. Inside […]
By Everette Hatcher III | Edit | Comments (0)
 I am currently going through his film series "Free to Choose" which is one the most powerful film series I have ever seen. For the past 7 years Maureen Ramsey has had to buy food and clothes for her family out of a government handout. For the whole of that time, her husband, Steve, hasn't […]
Friedman Friday:("Free to Choose" episode 4 – From Cradle to Grave, Part 1 of 7) Volume 4 – From Cradle to Grave Abstract: Since the Depression years of the 1930s, there has been almost continuous expansion of governmental efforts to provide for people's welfare. First, there was a tremendous expansion of public works. The Social Security Act […]
By Everette Hatcher III | Edit | Comments (0)
  _________________________   Pt3  Nowadays there's a considerable amount of traffic at this border. People cross a little more freely than they use to. Many people from Hong Kong trade in China and the market has helped bring the two countries closer together, but the barriers between them are still very real. On this side […]
  Aside from its harbor, the only other important resource of Hong Kong is people __ over 4_ million of them. Like America a century ago, Hong Kong in the past few decades has been a haven for people who sought the freedom to make the most of their own abilities. Many of them are […]
"FREE TO CHOOSE" 1: The Power of the Market (Milton Friedman) Free to Choose ^ | 1980 | Milton Friedman Posted on Monday, July 17, 2006 4:20:46 PM by Choose Ye This Day FREE TO CHOOSE: The Power of the Market Friedman: Once all of this was a swamp, covered with forest. The Canarce Indians […]
By Everette Hatcher III | Posted in Current Events, Milton Friedman | Edit | Comments (0)
Milton Friedman: Free To Choose – The Failure Of Socialism With Ronald Reagan (Full) Published on Mar 19, 2012 by NoNationalityNeeded Milton Friedman's writings affected me greatly when I first discovered them and I wanted to share with you. We must not head down the path of socialism like Greece has done. Abstract: Ronald Reagan […]