"We refuse to become the vaccination police for any government," the burger chain said
The West Coast-based burger chain In-N-Out was widely praised on social media after it was reported that the company refused to enforce a San Francisco, California vaccine mandate for customers that resulted in the city temporarily closing one of its locations.
The fast-food chain trended on Twitter Tuesday after the company told the city of San Francisco "we refuse to become the vaccination police for any government" and was closed temporarily by the city's health department for not demanding customers show proof of vaccination against the coronavirus.
WHITE HOUSE UNVEILS VACCINATION ROLLOUT PLAN FOR KIDS 5-11 AHEAD OF POSSIBLE AUTHORIZATION
"RT if you just fell in love with In-N-Out!" Republican congressional candidate Robby Starbuck tweeted to his over 200,000 followers.
This is the way," Jenna Ellis, former senior legal adviser and counsel to former President Donald Trump tweeted.
NURSE PRACTITIONER CALLS VACCINE MANDATES 'DISHEARTENING' AFTER FIGHTING COVID ON THE FRONT LINES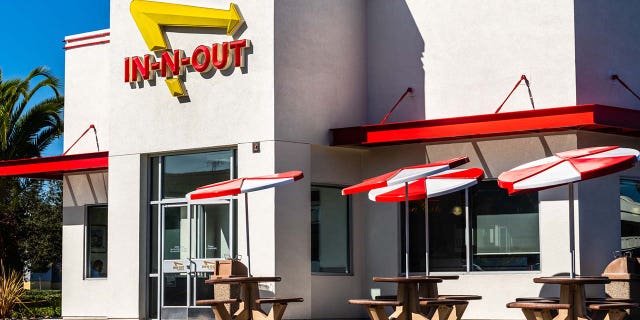 "Yay, In-N-Out!" political commentator Lauren Chen tweeted. "Thank you for having principles and refusing to do the state's dirty work. If you live near an In-N-Out, please pay them a visit! (Also, the burgers are delicious lol)."
Many Twitter users, including Fox News contributor Leo Terrell, posted videos and photos of themselves purchasing food from In-N-Out in solidarity with the company. 
The phrase #DoNotComply also trended on Twitter around the same time.
The reaction to In-N-Out's stand was not all positive and prompted some to call for a boycott on Twitter.
The San Francisco Department of Public Health closed the Fisherman's Wharf In-N-Out location on Oct. 14 after the popular burger joint did not check the vaccination status of customers, which violates an August mandate from the city requiring indoor diners to show proof of vaccination.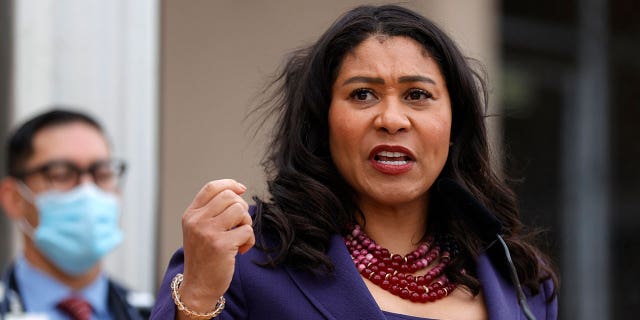 In-N-Out, which operates 358 locations across the western United States, is owned by devout ChristianLynsi Snyder and is well known for including Bible verses at the bottom of soda and milkshake cups.
CLICK HERE TO GET THE FOX NEWS APP
"Our store properly and clearly posted signage to communicate local vaccination requirements," In-N-Out Burger's Chief Legal and Business Officer, Arnie Wensinger said in a statement to Fox News. "After closing our restaurant, local regulators informed us that our restaurant Associates must actively intervene by demanding proof of vaccination and photo identification from every Customer, then act as enforcement personnel by barring entry for any Customers without the proper documentation."
Wensinger slammed the San Francisco Department of Health's requirements as "unreasonable, invasive, and unsafe" and accusing the city of asking restaurants to "segregate Customers" based on vaccine documentation.
"We fiercely disagree with any government dictate that forces a private company to discriminate against customers who choose to patronize their business," the statement said. "This is clear governmental overreach and is intrusive, improper, and offensive."
The store has since reopened, but indoor dining is not available.

CPAC 2013 – US Senator Tim Scott
Published on Mar 14, 2013
No description available.
______________
I really enjoyed this speech by Rick Scott.
Sen. Tim Scott tells conservatives America's future is bright
03/15/2013 12:01 AM
By Robert Behre
U.S. Sen. Tim Scott, R-S.C., decried President Barack Obama's health care plan, but still painted a rosy picture of America's future during a 15-minute speech Thursday before a major conservative convention.
Scott showed off his increasingly evangelical speaking style, moving out from behind the podium and telling personal stories, including one about his near-fatal car crash in high school.
Scott also praised his mentor, the late John Moniz, who ran a Chic-fil-A in the Lowcountry. "He taught me how to think my way out of poverty," Scott said, adding that Moniz was only 36 when he died suddenly in 1986.
"John Moniz's dream still lives, and America's finest hour is still ahead of us," Scott said. "We are an opportunity society. We are not a society that believes in redistribution."
Scott addressed the Conservative Political Action Conference, a gathering of about 9,000 conservative activists that began Thursday just outside Washington. The Washington Post has called the event "an annual gut-check for the political right."
It was arguably Scott's biggest speech to date as a senator and was streamed live on several news sites. He was sworn in two months ago to fill the next two years of Jim DeMint's Senate term.
Scott followed Texas Gov. Rick Perry, a former GOP presidential hopeful, whose hair Scott praised.
"When you're bald and you're trying to be beautiful, you have to talk about somebody else's hair," he joked.
Related posts:
  In the last 20 minutes of this video below you can see Jim Demint's speech and you will notice that he quotes Milton Friedman. CPAC 2013 – Presidential Dinner sponsored by Newsmax feat. Jim DeMint Published on Mar 15, 2013 Presidential Dinner sponsored by Newsmax featuring The Heritage Foundation's President-elect Jim DeMint, Dana Loesch, […]
What a great man Milton Friedman was. The Legacy of Milton Friedman November 18, 2006 Alexander Tabarrok Great economist by day and crusading public intellectual by night, Milton Friedman was my hero. Friedman's contributions to economics are profound, the permanent income hypothesis, the resurrection of the quantity theory of money, and his magnum opus with […]
Below is a discussion from Milton Friedman on Bill Clinton and Ronald Reagan. February 10, 1999 | Recorded on February 10, 1999 audio, video, and blogs » uncommon knowledge PRESIDENTIAL REPORT CARD: Milton Friedman on the State of the Union with guest Milton Friedman Milton Friedman, Senior Research Fellow, Hoover Institution and Nobel Laureate in […]
Below is a discussion from Milton Friedman on Bill Clinton and Ronald Reagan. February 10, 1999 | Recorded on February 10, 1999 audio, video, and blogs » uncommon knowledge PRESIDENTIAL REPORT CARD: Milton Friedman on the State of the Union with guest Milton Friedman Milton Friedman, Senior Research Fellow, Hoover Institution and Nobel Laureate in […]
Milton Friedman at Hillsdale College 2006 July 2006 Free to Choose: A Conversation with Milton Friedman Milton Friedman Economist Milton Friedman is a senior research fellow at the Hoover Institution at Stanford University and a professor emeritus of economics at the University of Chicago, where he taught from 1946-1976. Dr. Friedman received the Nobel Memorial […]
Stearns Speaks on House Floor in Support of Balanced Budget Amendment Uploaded by RepCliffStearns on Nov 18, 2011 Speaking on House floor in support of Balanced Budget Resolution, 11/18/2011 ___________ Below are some of the main proposals of Milton Friedman. I highly respected his work. David J. Theroux said this about Milton Friedman's view concerning […]
Milton Friedman at Hillsdale College 2006 July 2006 Free to Choose: A Conversation with Milton Friedman Milton Friedman Economist Milton Friedman is a senior research fellow at the Hoover Institution at Stanford University and a professor emeritus of economics at the University of Chicago, where he taught from 1946-1976. Dr. Friedman received the Nobel Memorial […]
The Machine: The Truth Behind Teachers Unions Published on Sep 4, 2012 by ReasonTV America's public education system is failing. We're spending more money on education but not getting better results for our children. That's because the machine that runs the K-12 education system isn't designed to produce better schools. It's designed to produce more […]
Milton Friedman The Power of the Market 5-5   How can we have personal freedom without economic freedom? That is why I don't understand why socialists who value individual freedoms want to take away our economic freedoms.  I wanted to share this info below with you from Milton Friedman who has influenced me greatly over […]