—-
I want people to understand the intellectual and empirical case against socialism, as summarized in my three-part series (Part I, Part II, and Part III).
But I also recognize that most people aren't that excited about nerdy economic-themed articles.
Which is why I also use satire as a weapon against collectivism. And updating our collection of collectivism humor is the focus of today's column.
Our first item combines economic issues such as tax rates and redistribution with basic notions of fairness (properly defined).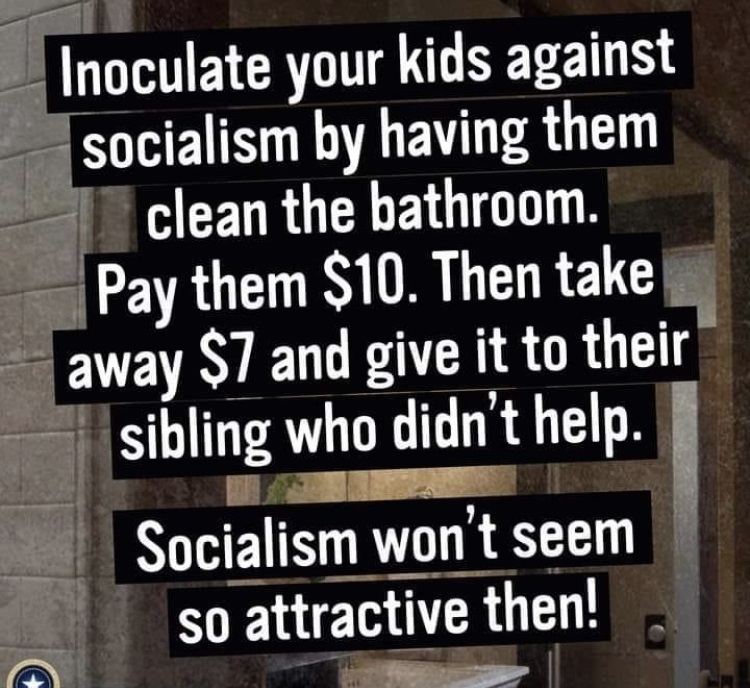 Our second item points out how socialists are generally huge hypocrites.
Once they accumulate some money, they magically decide that their knee-jerk policy of "tax the rich" somehow only applies to the people who have even more than they do.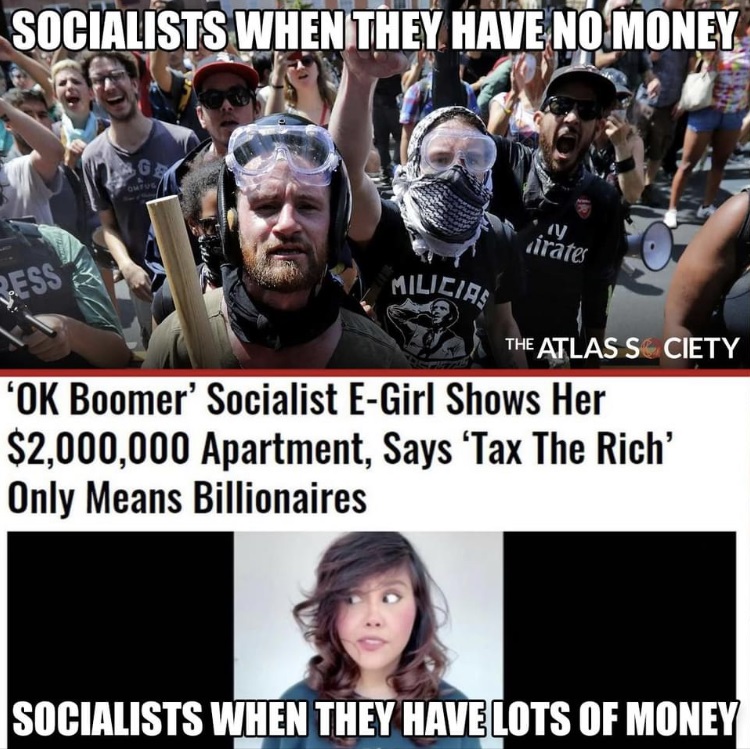 Needless to say, they almost never voluntarily give away their money, either to government or directly to poor people.
Our third bit of humor for today's column shows how our statist friends are at war with facts, evidence, and the real world.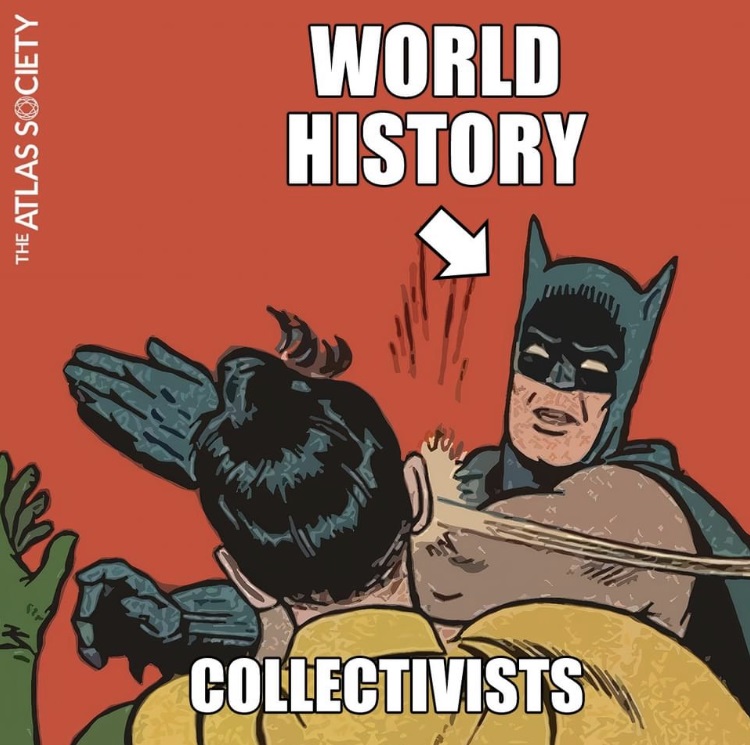 Speaking of real-world evidence, @iowahawkblog brags that the Chicago Cubs have a better track record than socialists.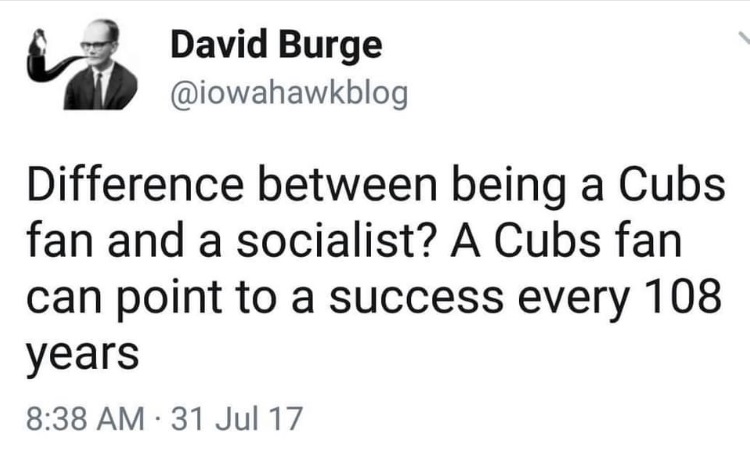 Per tradition, I've saved the best for last.
Here's a meme showing that socialism is capable of solving one societal problem.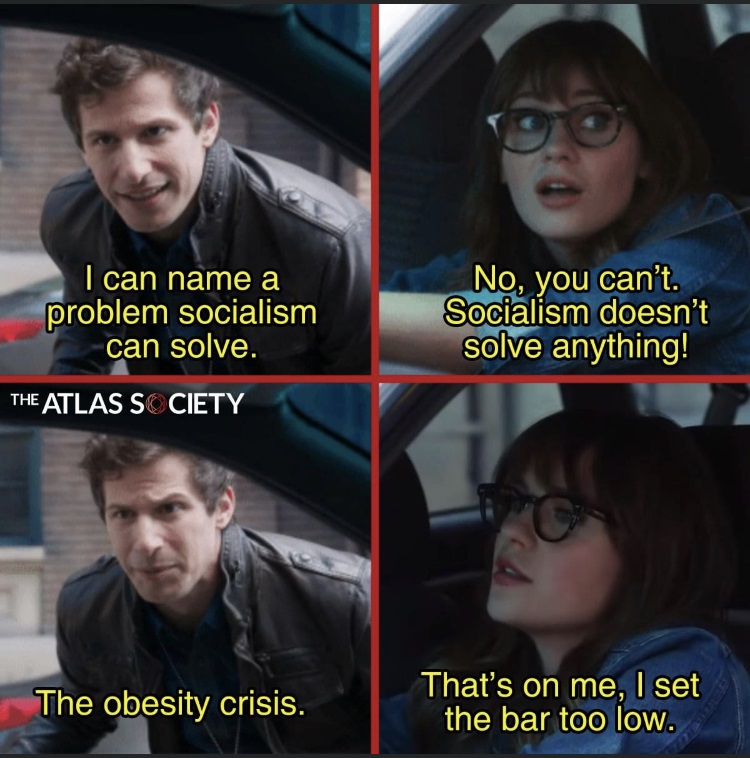 P.S. For those who want to understand more about socialism, particularly how it compares to capitalism and redistributionism, my five-part series from 2019 on "socialism in the modern world" looks at Venezuela, Nordic nations, Greece, and France.
Socialism has a track record of failure.
And that's true whether we're using the technical definition of socialism (government ownership of the means of production), the fascist version (nominal private ownership but government control), or the Bernie/AOC version (confiscatory taxation and pervasive redistribution).
But the silver lining to the policy disaster is that we get some amusing memes to augment our collection.
Such as this observation on voting habits.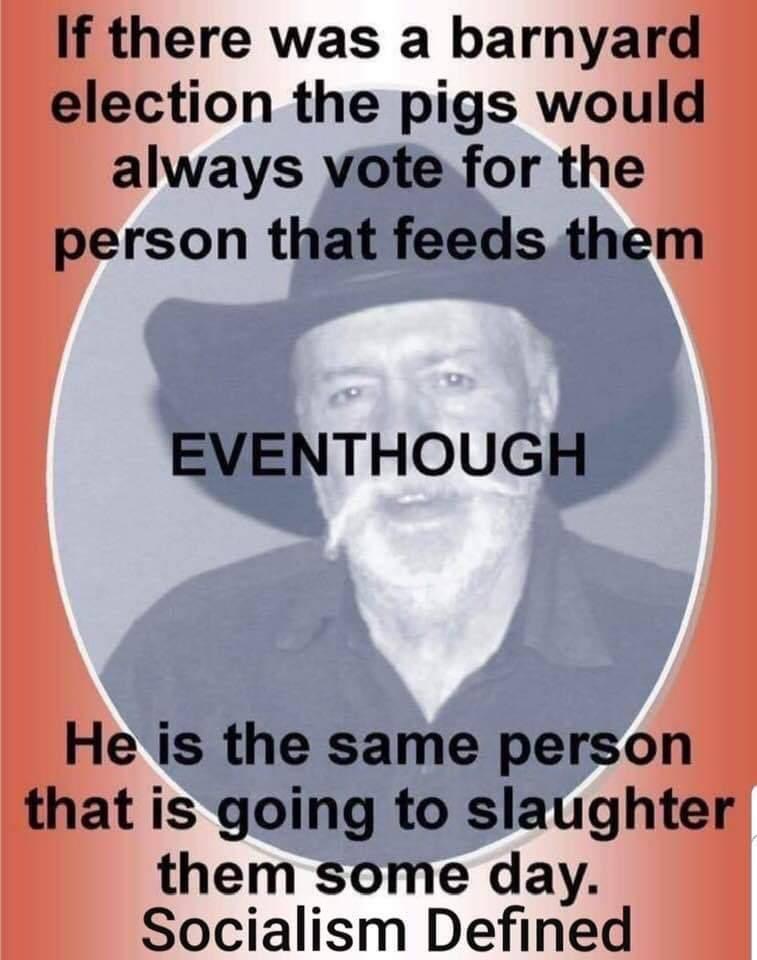 And here's a good depiction of those who realize government doesn't do a good job at anything, but nevertheless think it should have more power.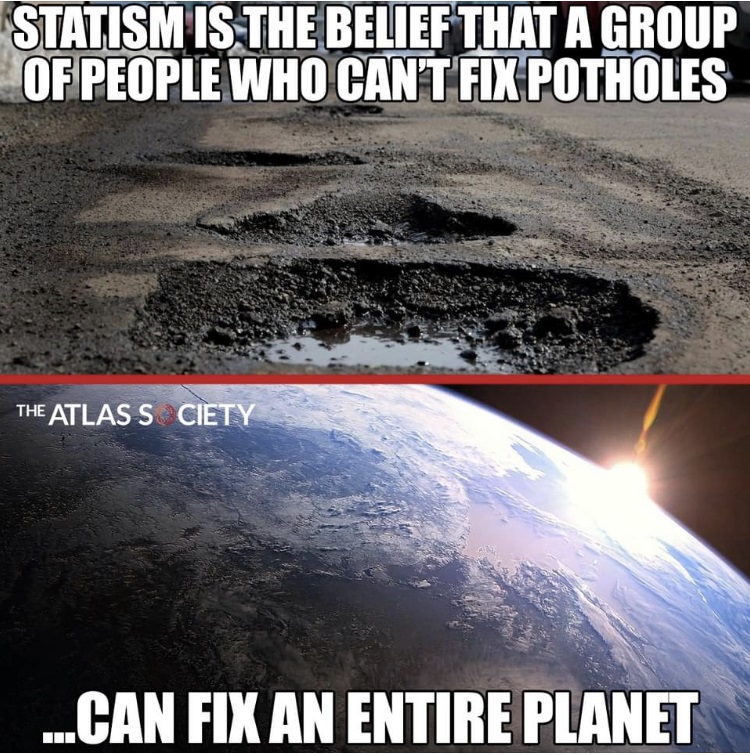 Since socialism and big government have never produced a single example of success, I think this meme is spot on.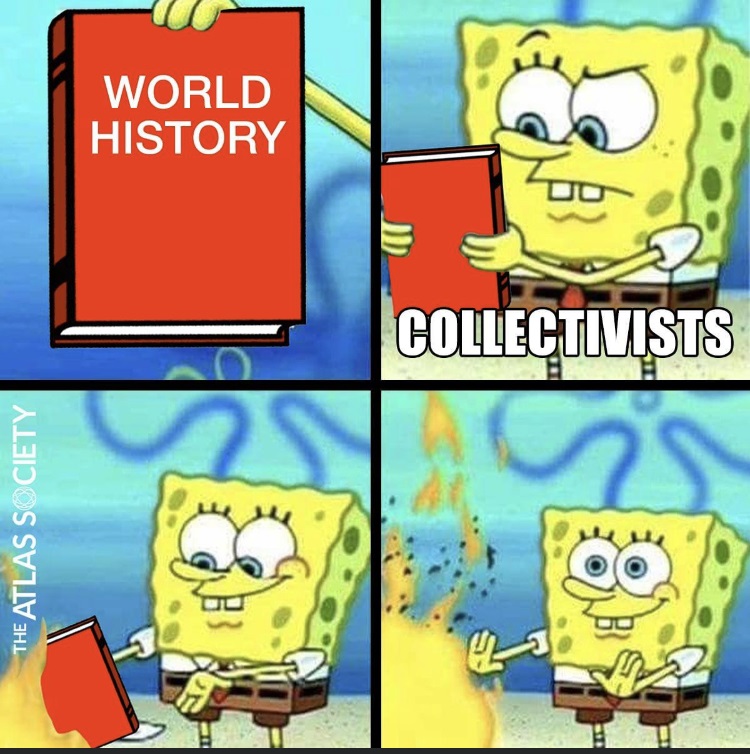 I almost didn't include this joke because the idiots holding the sign incorrectly equate Trump with capitalism, but the applause from Mao and Stalin makes it worthwhile.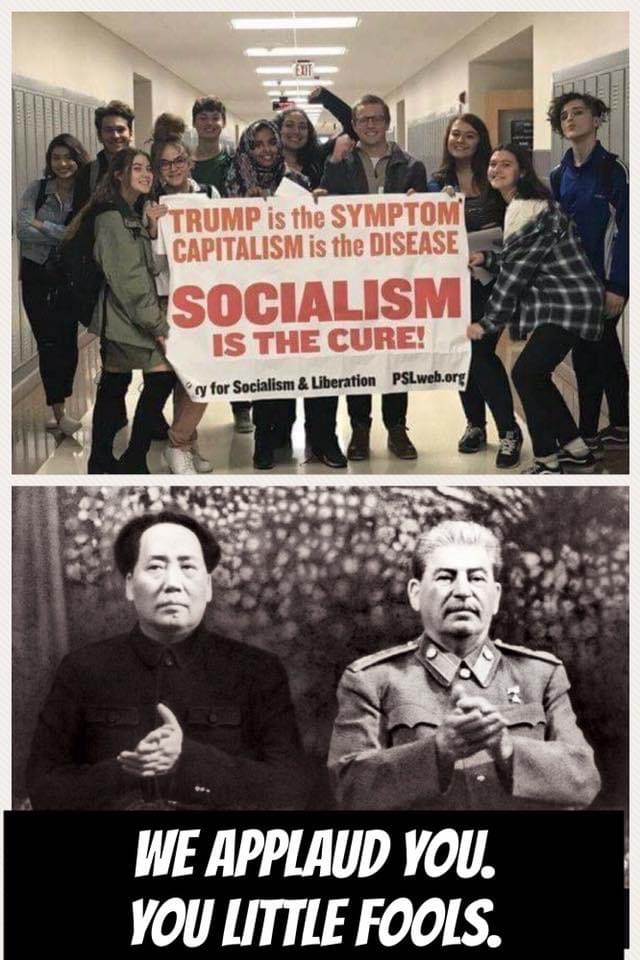 This next meme is also a good way of describing Keynesian economics.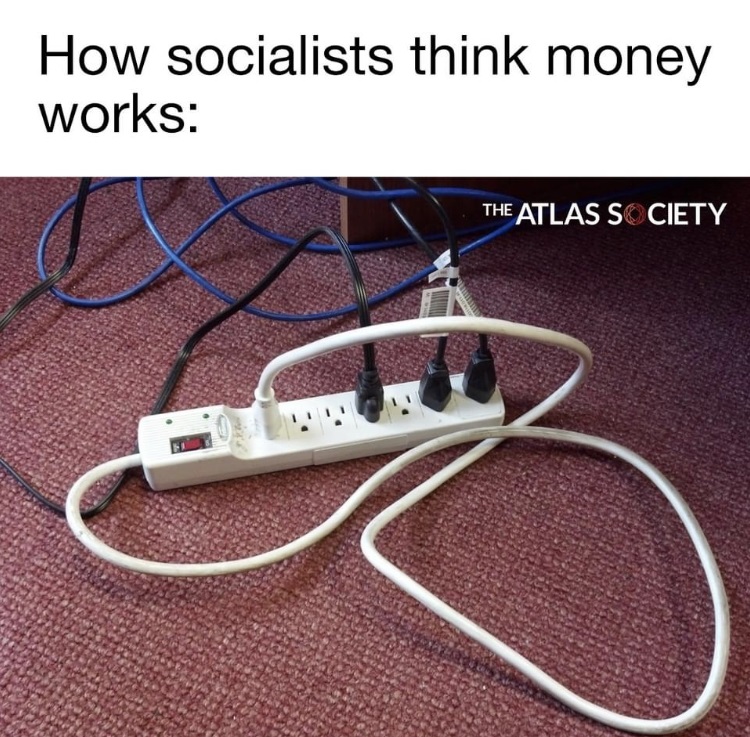 I don't know if this next claim is completely true since there are example of defecting spies, but it's safe to say that the entire flow of ordinary people is away from socialism and toward (relative) capitalism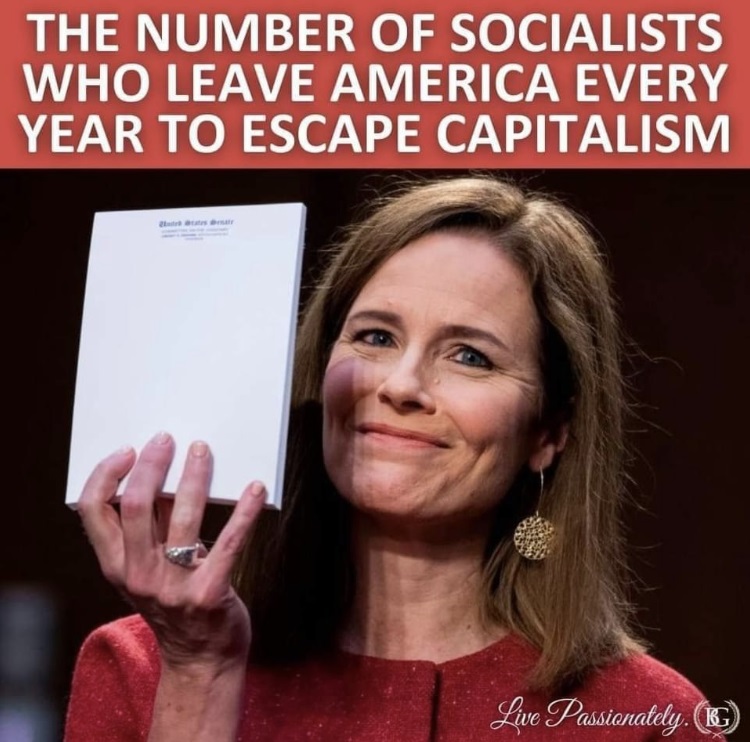 I mentioned at the start of this column that there are different definitions of socialism, at least from a policy perspective.
Well, here's the common theme for all of them.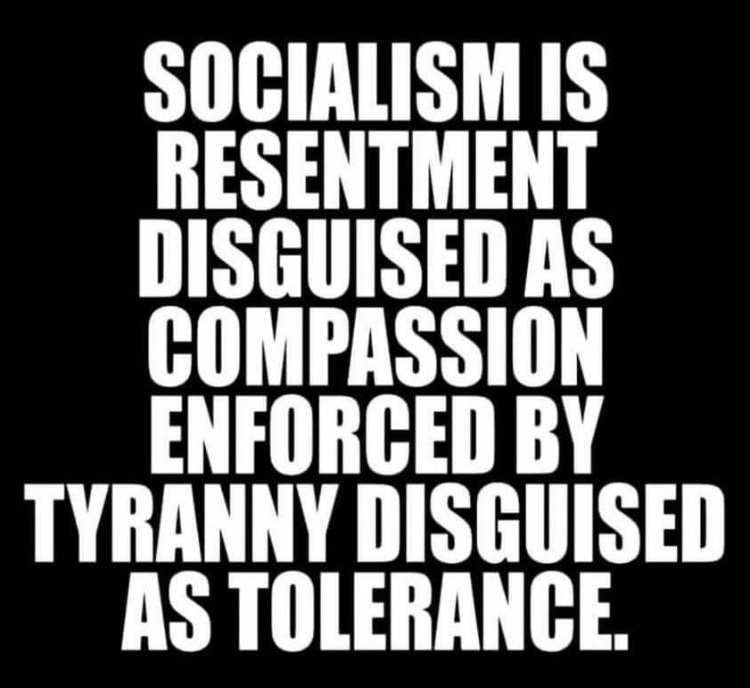 As usual, I've saved the best for last.
This one strikes home for me since I've dated some left-of-center women over the past couple of decades.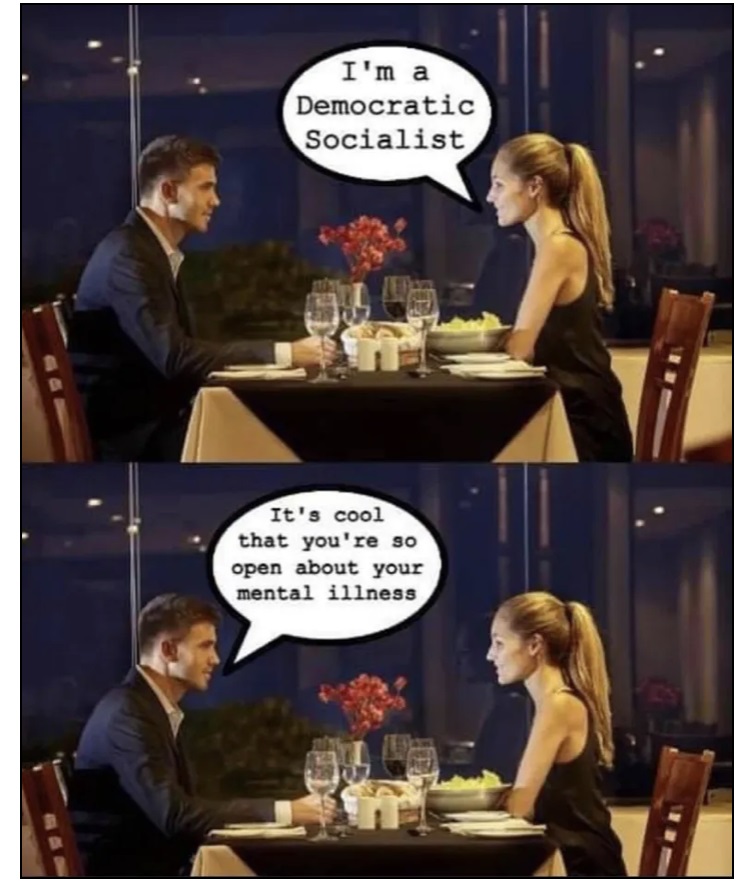 I confess I generally don't try to convert them, especially early in a relationship.
Though I have eventually shared copies of Atlas Shrugged in hopes of turning them into future Margaret Thatchers.
—
A.F. Branco was born and raised in Mendocino County, California, and later relocated to northwest Washington. He served in the U.S. Army Military Police Corps, which offered him the opportunity to attend college on the GI Bill. He is a talented musician — guitar, bass and singing — who played gigs all over the Northwest with his band, Tony and the Tigers.
Over the years, Branco created cartoons as a hobby. Once he saw America under assault by radical leftists, the hobby became a calling and another form of service to the country he loves and swore to protect from "all enemies, foreign and domestic." His toons resonate and inform with razor-sharp humor, accruing a following of patriots everywhere.
Branco has appeared on Fox News, "The Larry Elder Show," "The Lars Larson Show" and more. His first book, "Comically Incorrect: A Collection of Politically Incorrect Comics: Volume 1," published in November 2015, was well-received. His calendars sell out each year, as the demand for humorous cartoons increases in an otherwise mean-spirited political climate.
And now, with his book "Make America Laugh Again," A.F Branco continues slaying the dragons of Leftist Lunacy via the power of the cartoonist's pencil.
—
—
A.F. BRANCO April 08, 2021A.F. BRANCO April 07, 2021
—

A.F. Branco's cartoons are in high demand as he slays dragons of Leftist Lunacy with his razor-sharp humor. He has appeared on Fox News, "The Larry Elder Show," "The Lars Larson Show" and more. Read his full bio here.
Recently Published
A.F. BRANCO February 17, 2021A.F. BRANCO February 16, 2021A.F. BRANCO February 15, 2021A.F. BRANCO February 14, 2021
—
Where does Branco get his news from? Yes, Fox News, but also the BBC, the Drudge Report, CNN, CBC and NPR.
Copyright 2020 Creators Syndicate Inc.
—-
A.F. BRANCO February 13, 2021A.F. BRANCO February 12, 2021A.F. BRANCO February 11, 2021A.F. BRANCO February 10, 2021
Recently Published
A.F. BRANCO February 17, 2021A.F. BRANCO February 16, 2021A.F. BRANCO February 15, 2021A.F. BRANCO February 14, 2021A.F. BRANCO February 13, 2021A.F. BRANCO February 12, 2021A.F. BRANCO February 11, 2021A.F. BRANCO February 10, 2021
——
—-