—-
We passed up Renaissance Weekend again that year so that our family could spend the last New Year's at Camp David. I still hadn't heard from Arafat. On New Year's Day, I invited him to the White House the next day. Before he came, he received Prince Bandar and the Egyptian ambassador at his hotel. One of Arafat's younger aides told us that they had pushed him hard to say yes. When Arafat came to see me, he asked a lot of questions about my proposal. He wanted Israel to have the Wailing Wall, because of its religious significance, but asserted that the remaining fifty feet of the Western Wall should go to the Palestinians. I told him he was wrong, that Israel should have the entire wall to protect itself from someone using one entrance of the tunnel that ran beneath the wall from damaging the remains of the temples beneath the Haram. The Old City has four quarters: Jewish, Muslim, Christian, and Armenian. It was assumed that Palestine would get the Muslim and Christian quarters, with Israel getting the other two. Arafat argued that he should have a few blocks of the Armenian quarter because of the Christian churches there. I couldn't believe he was talking to me about this.
Arafat was also trying to wiggle out of giving up the right of return. He knew he had to but was afraid of the criticism he would get. I reminded him that Israel had promised to take some of the refugees from Lebanon whose families had lived in what was now northern Israel for hundreds of years, but that no Israeli leader would ever let in so many Palestinians that the Jewish character of the state could be threatened in a few decades by the higher Palestinian birthrate. There were not going to be two majority-Arab states in the Holy Land; Arafat had acknowledged that by signing the 1993 peace agreement with its implicit two-state solution. Besides, the agreement had to be approved by Israeli citizens in a referendum. The right of return was a deal breaker. I wouldn't think of asking the Israelis to vote for it. On the other hand, I thought the Israelis would vote for a final settlement within the parameters I had laid out. If there was an agreement, I even thought Barak might be able to come back and win the election, though he was running well behind Sharon in the polls, in an electorate frightened by the intifada and angered by Arafat's refusal to make peace.
At times Arafat seemed confused, not wholly in command of the facts. I had felt for some time that he might not be at the top of his game any longer, after all the years of spending the night in different places to dodge assassins' bullets, all the countless hours on airplanes, all the endless hours of tension-filled talks. Perhaps he simply couldn't make the final jump from revolutionary to statesman. He had grown used to flying from place to place, giving mother- of-pearl gifts made by Palestinian craftsmen to world leaders and appearing on television with them. It would be different if the end of violence took Palestine out of the headlines and instead he had to worry about providing jobs, schools, and basic services. Most of the young people on Arafat's team wanted him to take the deal. I believe Abu Ala and Abu Mazen also would have agreed but didn't want to be at odds with Arafat.
When he left, I still had no idea what Arafat was going to do. His body language said no, but the deal was so good I couldn't believe anyone would be foolish enough to let it go. Barak wanted me to come to the region, but I wanted Arafat to say yes to the Israelis on the big issues embodied in my parameters first. In December the parties had met at Bolling Air Force Base for talks that didn't succeed because Arafat wouldn't accept the parameters that were hard for him.
Finally, Arafat agreed to see Shimon Peres on the thirteenth after Peres had first met with Saeb Erekat. Nothing came of it. As a back-stop, the Israelis tried to produce a letter with as much agreement on the parameters as possible, on the assumption that Barak would lose the election and at least both sides would be bound to a course that could lead to an agreement. Arafat wouldn't even do that, because he didn't want to be seen conceding anything. The parties continued their talks in Taba, Egypt. They got close, but did not succeed. Arafat never said no; he just couldn't bring himself to say yes. Pride goeth before the fall.
Right before I left office, Arafat, in one of our last conversations, thanked me for all my efforts and told me what a great man I was. "Mr. Chairman," I replied, "I am not a great man. I am a failure, and you have made me one." I warned Arafat that he was single-handedly electing Sharon and that he would reap the whirlwind.
In February 2001, Ariel Sharon would be elected prime minister in a landslide. The Israelis had decided that if Arafat wouldn't take my offer he wouldn't take anything, and that if they had no partner for peace, it was better to be led by the most aggressive, intransigent leader available. Sharon would take a hard line toward Arafat and would be supported in doing so by Ehud Barak and the United States. Nearly a year after I left office, Arafat said he was ready to negotiate on the basis of the parameters I had presented. Apparently, Arafat had thought the time to decide, five minutes to midnight, had finally come. His watch had been broken a long time.
Arafat's rejection of my proposal after Barak accepted it was an error of historic proportions. However, many Palestinians and Israelis are still committed to peace. Someday peace will come, and when it does, the final agreement will look a lot like the proposals that came out of Camp David and the six long months that followed.
A Pastor's Misguided Attack on Israel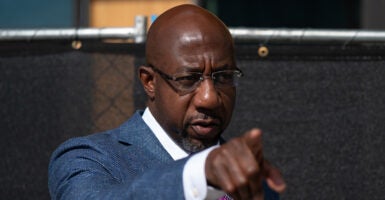 What would our nation look like if every day, every American—of every background and ethnicity—were to wake up with the conviction that they are 100% responsible for the circumstances of their lives?
No blame, no victimhood, no excuses saying that what is happening to them is because of someone else.
It touches, I believe, the heart of Christianity.
At any given moment, you may not have control of what is outside of you. But you have control over what is inside of you. Change what is inside first, and then you will change what is outside.
Stand for your principles in 2021—even in the face of Congress, the media, and the radical Left ganging up on conservatives and our values. Learn more now >>
We have faith in a loving God who wants us to take responsibility, and when there is failure, there is forgiveness and another chance.
Too many in our country are paying a great price by listening to politicians on the left who are telling them the opposite.
Consider the Rev. Dr. Raphael Warnock, who is now running as a Democrat in one of the two U.S. Senate runoff elections in Georgia.
Warnock, who is black, is a poster child of the left, which embraces the view that the world is unfair, controlled by racists and exploiters.
And for some reason, Warnock, like so many of this point of view, chooses to zero in on Israel, the very model of success through personal responsibility, as a problem rather than a solution.
Just last year, after visiting Israel, he affixed his signature to a Group Pilgrimage Statement on Israel and Palestine.
That statement identifies Israel as an "oppressive" regime, accuses Israel of segregation, speaks of militarization "reminiscent of the military occupation of Namibia by apartheid South Africa" and of "excessive use of force" by Israel in Gaza.
These total distortions of the truth in service of a left-wing political agenda should be a wake-up call.
Regarding the reality of Israel, we can turn to the nonpartisan organization Freedom House in Washington, D.C., which annually rates 210 nations around the world as being "free," "partly free," or "not free."
Israel is the only nation in the Middle East rated "free."
But Warnock and his colleagues ignore oppression throughout the region and only choose to attack the one country that is free.
This freedom is enjoyed not only by the Jewish citizens of Israel but also by the nearly 2 million Arab citizens of the country. In my first visit to Israel, I couldn't help but notice the amazing diversity, with Jews from all over the world—white, brown, and black.
Regarding the situation in the West Bank and Gaza, where Palestinian Arabs live, their absence of freedom and prosperity is their own choosing. They control their future, not Israel. Rather than aspiring to build better lives for their citizens, they choose regimes that set a priority to destroy Israel.
In 2005, for example, Israel unilaterally withdrew its presence from Gaza. The Palestinian regime there was free to start building a nation. Rather than doing this, it started lobbing missiles into Israel. The Palestinian Authority prime minister announced, "We are telling the entire world: today Gaza and tomorrow Jerusalem."
Israeli settlers who were displaced when Israel withdrew moved inland, started irrigating the desert with desalinized water, and, within five years, were exporting $50 million worth of organic potatoes, carrots, and peppers a year.
I wrote about it then, quoting the late Art Linkletter, television personality and outspoken Christian, who observed: "Things turn out best for people that make the best of the way things turn out."
I said then that Linkletter's observation captured why Israel has grown and prospered and why Palestinians have languished.
The same is true in America.
At Christmastime, let's choose freedom and personal responsibility.
COPYRIGHT
______________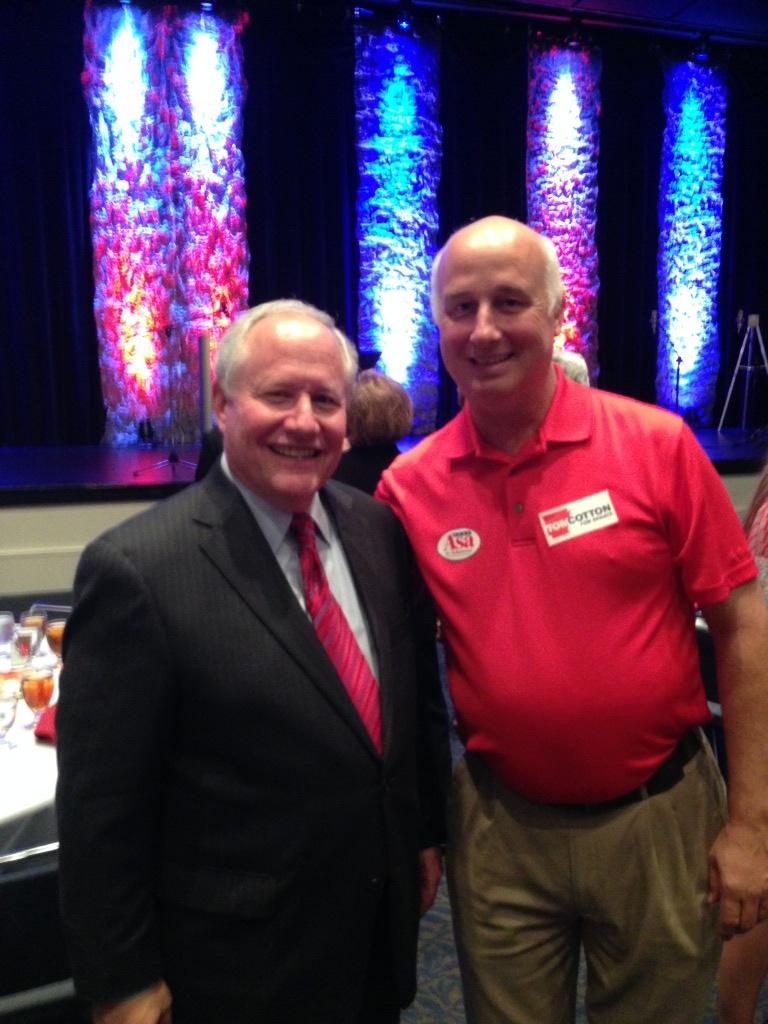 Bill Kristol
Published on Jul 20, 2014
The Weekly Standard editor and publisher Bill Kristol discusses Clintons, Pryor-Cotton and 2016.
_____________________________________________________________________
On Friday July 18, 2014 I had the opportunity to visit personally with Bill Kristol who is the founder of THE WEEKLY STANDARD MAGAZINE. I told him that I had the privilege to correspond with both his father, Irving Kristol, and his father's good friend Daniel Bell back in 1995. I actually gave him a copy of both letters I received back from them and he read them both as we stood there. I told him that those copies were his to keep, and he thanked me for that.
I went on to explain how the correspondence started.  I had come across several quotes from Daniel Bell when I was reading the books HOW SHOULD WE THEN LIVE?  and WHATEVER HAPPENED TO THE HUMAN RACE? by Francis Schaeffer (and this second book was co-authored by Dr. C. Everett Koop). Dr. Koop's name caught Mr. Kristol's attention and he said he found that interesting. I pointed out those quotes by Bell led me to eventually begin a correspondence with both Bell and Kristol's father Irving on the subject of what the Old Testament scriptures have to say about the Jews being returned from all over the world back to the land of Israel.
Finally, I asked how his mother was doing and he said that she was doing very well in fact. I told him how much I respected her work as a historian.
Let me make
a few observations about 
Irving Kristol
 who I was very fascinated with because of some of his comments in the 1990′s.
 First,
 isn't it worth noting that the Old Testament predicted that the Jews would regather from all over the world and form a new reborn nation of Israel.
 Second, i
t was also predicted that the nation of Israel would become a stumbling block to the whole world. 
Third,
 it was predicted that the Hebrew language would be used again as the Jews first language even though we know in 1948 that Hebrew at that time was a dead language!!!
Fourth,
 it was predicted that the Jews would never again be removed from their land.
________________
Submitted by The City Wire Staff on Sun, 07/20/2014 – 5:50pm
The Weekly Standard founder, publisher and editor Bill Kristol says Arkansas is "almost" a must-win for Republicans if they are to take back the U.S. Senate. Appearing on this week's Talk Business & Politics TV program, Kristol said the Mark Pryor-Tom Cotton U.S. Senate battle is high on national political watch lists and that a Cotton victory is crucial to GOP ambitions. "If Republicans want to win the Senate in November, this one is almost a must-win," said Kristol, who was in Arkansas as a keynote speaker at the Arkansas GOP's Reagan-Rockefeller dinner. Kristol said he expects a close race this fall in the high-profile match-up and that there are two reasons why the contest is so tight. "Incumbents are hard to beat and, I gather from my friends in Arkansas, that a Pryor is hard to beat," Kristol said. He added that outside Democratic group attacks have been effective in tainting Cotton, although he disagrees with their accuracy. Kristol offered his take on why Arkansas has not shifted into a Republican stronghold like other Southern states such as Mississippi, Alabama or Texas. One reason, he said, is the political power of Bill Clinton whom he described as a "very different kind of Democrat" as governor and as president. Clinton "tacked to the center" often unlike President Barack Obama. "Barack Obama is not the kind of Democrat that traditional Arkansas Democrats are interested in supporting," Kristol said, citing Clinton's bipartisan budget deals, welfare reforms, and foreign policy efforts. ARKANSAS IMPORTANCE Kristol also said that Arkansas has always carried much sway in U.S. politics owing to its larger-than-life, influential state politicians who've made big impacts on the national stage. "Arkansas has always been a state of outsized interest and importance nationally," he said. Kristol grew up studying Sen. J. William Fulbright, and he's long watched the careers of other politicians like Bill Clinton and Mike Huckabee. "For a small state, it has always produced nationally significant politicians. I think people in Washington kind of remember that," said Kristol.
While 2014 will be a monumental election year, it's hard not to think about 2016. Kristol said it's too early to predict the GOP Presidential nominee, but he sees a reversal of fortunes in what he describes as a "wide-open" Republican field. "Republicans used to nominate the next in line, the second place finisher from four or eight years before. Democrats usually have interesting wide-open races," he said. "It looks like this time, the Democrats are nominating the next in line — the person who ran second in 2008, Hillary Clinton. Republicans are having more of what looks like a classic Democratic primary — governors, senators, former candidates. A lot of them young, a lot of them untested nationally. As a Republican, I like that."
While he voted for Dole, McCain and Romney, he said those Presidential nominees weren't the best match-ups versus Bill Clinton and Barack Obama. "The irony in 2016 is the Republicans will have the younger, fresher face and the Democrats will be nominating someone whose been around for awhile," he said.
______________