_
_
Richard Dawkins and Ricky Gervais
_


September 27, 2019
Richard Dawkins c/o Richard Dawkins Foundation,
Washington, DC 20005
Dear Mr. Dawkins,
i have enjoyed reading about a dozen of your books and some of the most intriguing were The God Delusion, An Appetite for Wonder: The Making of a Scientist, and Brief Candle in the Dark: My Life in Science.
I am looking forward to reading Outgrowing God which is your latest book, and I have been reading several reviews of it. The best interviewer is Krishnan Guru-Murthy in my opinion. He did a great job of asking you some very insightful questions, and I thought your answers gave the audience a good feel for what is in the book.
On September 10, 2019 you tweeted:
It's ten days until OUTGROWING GOD is out in the UK. Preorder a signed copy from Waterstones: bit.ly/OutgrowingGod
I responded with this tweet:
Adrian Rogers "Our search for answers begins in Psalm 139, which tells us about God. And only when we learn more about God, will we learn more about ourselves"thedailyhatch.org/2019/09/10/
"Why do I exist?"…"What is the purpose of my life?"…"Why am I here?"…Do you ever ask yourself these questions? It is so important that we know the purpose for our lives.
If we don't accomplish what we were designed to do, we are failures because failing often is just succeeding at the wrong thing. We are successful only when we do that for which God created us. If we know our purpose in life, we can move forward with confidence.
Our search for answers begins in Psalm 139, which tells us about God. And only when we learn more about God, will we learn more about ourselves.

God Knows All About You
God knows:
Your character
Your conduct
Your contemplations
Your conversation

God Is Always with You
You may be far from God, but He is always with you. We read in verse 5: "Thou hast beset me behind and before, and laid Thine hand upon me." This is restated in Jeremiah 23:24: "Can any hide himself in secret places that I shall not see him? saith the LORD. Do not I fill heaven and earth? saith the LORD."
Death cannot hide you from God. God reigns in Earth, heaven, and hell. He is over it all. And when you die, God is still there. Psalm 139:7-8 states, "Whither shall I go from Thy Spirit? or whither shall I flee from Thy presence? If I ascend up into heaven, Thou art there: if I make my bed in hell, behold, Thou art there."
Distance doesn't hide you from God. Has it ever occurred to you that God never goes anywhere? He is already there! Wherever you run, God will meet you when you get there. Verses 9-10 say, "If I take the wings of the morning, and dwell in the uttermost parts of the sea; Even there shall Thy hand lead me, and Thy right hand shall hold me."
Darkness doesn't hide you from God. You can't hide from God in the dark. Light is not there to enable God to see. Verse 11-12 states, "If I say, Surely the darkness shall cover me; even the night shall be light about me. Yea, the darkness hideth not from Thee; but the night shineth as the day: the darkness and the light are both alike to thee."

God Has a Wonderful Purpose for You
You are not an accident. You didn't come out of pond scum. God made you for a purpose. He formed you in your mother's womb, and He has a wonderful plan for you. Read Psalm 139:13-15:
"For Thou hast possessed my reins: Thou hast covered me in my mother's womb. I will praise Thee; for I am fearfully and wonderfully made: marvellous are Thy works; and that my soul knoweth right well. My substance was not hid from Thee, when I was made in secret, and curiously wrought in the lowest parts of the earth."

God Has You Constantly in His Heart
God knows you; He loves you; and He wants to bless you. The psalmist says in verses 17-18a, "How precious also are Thy thoughts unto me, O God! how great is the sum of them! If I should count them, they are more in number than the sand." It's hard to imagine, but His thoughts toward you are greater in number than all of the grains of sand that cover the Earth.
So how do we respond to a loving God? Our response to Him is our purpose. God made us to know Him and to love Him. He wants to love us and to be loved by us. Our response-our purpose-lives should move us toward that purpose. If it doesn't, then we have failed.
Francis Schaeffer rightly noted where the materialistic time plus chance point of view has brought us to:
The German philosopher Ludwig Feuerbach (1804–1872) was an early exponent of a philosophy of materialism, as was German physician Ludwig Büchner (1824–1899), whose book Force and Matter (1855) went into twenty-one editions and was translated into all the major languages. It is of more than passing interest that Richard Wagner (1813–1883), the German composer of opera, was reading Feuerbach as early as 1848. Wagner at this period of his life was deeply influenced by Feuerbach, and it was Wagner who encouraged Ludwig II of Bavaria to read Feuerbach. Thus the work of Feuerbach had its influence not only in abstract thought but also on the arts and on the state. Ernst Haeckel (1834– 1919), a biologist at the University of Jena, wrote The Riddle of the Universe at the Close of the 19th Century (1899), and it became a best-seller, too. In this work Haeckel posited that matter and energy are eternal and also assumed that the human mind or soul is to be explained on the basis of materialism. He saw where this would lead and accepted that people have no freedom of will.
When people began to think in this way, there was no place for God or for man as man. When psychology and social science were made a part of a closed cause-and-effect system, along with physics, astronomy and chemistry, it was not only God who died. Man died. And within this framework love died. There is no place for love in a totally closed cause-and-effect system. There is no place for morals in a totally closed cause-and-effect system. There is no place for the freedom of people in a totally closed cause-and-effect system. Man becomes a zero. People and all they do become only a part of the machinery.
The answer to find meaning in life is found in putting your faith and trust in Jesus Christ. The Bible is true from cover to cover and can be trusted.
Thank you again for your time and I know how busy you are.
Everette Hatcher, everettehatcher@gmail.com, http://www.thedailyhatch.org, cell ph 501-920-5733, Box 23416, LittleRock, AR 72221, United States

Francis Schaeffer below:
Richard Dawkins vs John Lennox | The God Delusion Debate
Ben Stein vs. Richard Dawkins Interview

XXXX Peter Singer – The Genius of Darwin: The Uncut Interviews – Richard Dawkins
XXXXXXX
__
__
Science Confirms the Bible with Ken Ham
__
Schaeffer with his wife Edith in Switzerland.
Richard Dawkins and John Lennox
_
_
Francis and Edith Schaeffer seen below:
__
_
Dawkins, Hitchens, Dennett, Harris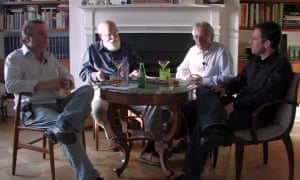 Canary Islands 2014: Harold Kroto and Richard Dawkins
__
Francis Schaeffer pictured below:
The Basis of Human Dignity by Francis Schaeffer
Richard Dawkins, founder of the Richard Dawkins Foundation for Reason and Science. Credit: Don Arnold Getty Images
—
Francis Schaeffer in 1984
Christian Manifesto by Francis Schaeffer
Francis Schaeffer in 1982
—-
Whatever Happened to the Human Race? Episode 1
—
—
–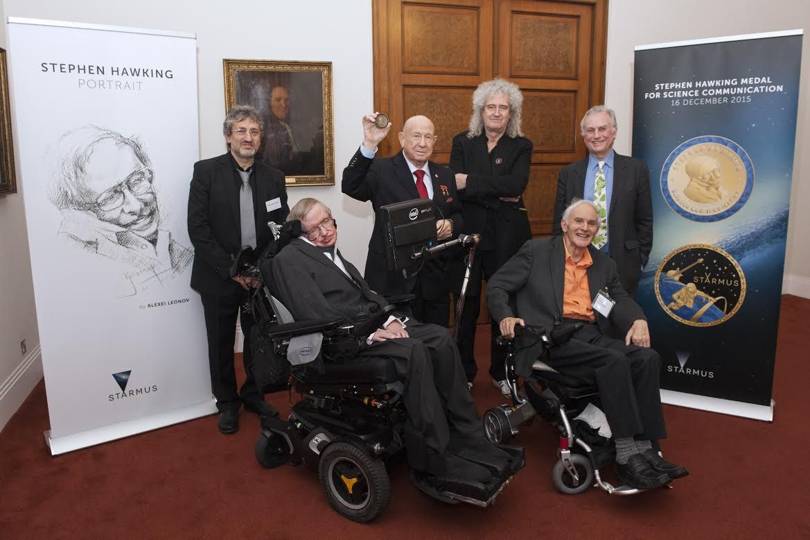 Garik Israelian, Stephen Hawking, Alexey Leonov, Brian May, Richard Dawkins and Harry Kroto
—-
—-
—-
Dark History of Evolution-Henry Morris, Ph.D.
—-
Featured artist is Raphael
Raphael: Vision of EzekielDivine Gloryby Keith WhiteIn the thirtieth year, in the fourth month of the fifth day, the heavens were opened and I saw visions of God. As a Renaissance artist Raphael (1483-1520) sought to combine Greek and Roman traditions with those of the Bible. His understanding of Yahweh was therefore influenced by the representation of the Roman god Jupiter. This highlights the problem any artist has in trying to portray God – every attempt is bound to be biased and partial, reflecting the conventions and assumptions of a particular time and place. We may feel that these sometimes come between us and God rather than enhancing our understanding. What Raphael does here is to use every resource at his command to reinforce the sense of glory of the divine majesty. Ezekiel was one of the Jewish people taken captive and living as exiles in Babylon. There he had a series of visions in which the heavens were opened, and which form the basis of much subsequent understanding of the divine nature (including the book of Revelation). In this first vision an immense cloud in a windstorm was surrounded with brilliant light. The centre was like a fire. There were four living creatures – an ox, a lion, an eagle and a man. A voice spoke to Ezekiel, calling him to a mission to his people. The power of the vision was such that Ezekiel never deviated from this calling. Raphael has been careful both to study the biblical narrative in his picture and to adapt it in such a way that enhances the coherence and unity of his work. God moves above the firmament supported by playful cherubim and the four creatures (the 'tetramorph', later identified as the four evangelists). The six creatures together with the central figure (who represents God) form an almost perfect whole, solid yet moving and with spaces in their togetherness. The colours representing the glory of God are accentuated by the sombre surrounding clouds and silhouetted wings, while the spaces between the interwoven figures provide the opportunity for that glory to shine through. The realism of the figures and their skin colours means that the whole is dominated by the yellow and gold of divinity.
The eyes of the divine representation in this vision focus on the diminutive figure of Ezekiel at the bottom left-hand corner of the picture. The contrasts of scale could hardly be greater without Ezekiel disappearing completely! The shaft of light in which he is caught is part of a landscape which is separate from the vision. It is as if there are two realities, a heavenly and earthly, linked only by that beam of light. In this way Raphael underlines his awareness that it is a vision, not an historical event: real and overwhelming to us and to Ezekiel, but one to which many of Ezekiel's hearers are blind. It is possible that Raphael's depiction of this vision has done as much as the written word for many to convey the essence of the divine glory. ******* Raphael: Vision of Ezekiel, c.1518, oil on panel, 40 x 30 cm. Uffizi, Florence. Biblical Background: Ezekiel 1:1-14; Ezekiel 10:14 and Revelation 4:6-8. Raphael or Raffaello Sanzio da Urbino (1483-1520) was an Italian painter and architect of the High Renaissance. His work is admired for its clarity of form and ease of composition. Like Michelangelo and Leonardo da Vinci he was one of the great masters of that period. Raphael was enormously productive, running an unusually large workshop, and despite his death at 37 a large body of his work remains. Many of his works are found in the Apostolic Palace of The Vatican. His best known work is The School of Athens in the Vatican Stanza della Segnatura. He was extremely influential in his lifetime and after. Keith J. White is the leader of Mill Grove, a Christian residential community that has been caring for children and young people in the East End of London UK since 1899. His first degree was in English at Oxford University, and he has retained a love for literature, music and art "to the greater glory of God." He has written or edited a long list of books, among them The Changing Face of Child Care; The Art of Faith; and Now and Next. He led the team that produced a new international Bible (The Bible Narrative and Illustrated, 2008) designed for those outside the church and Christian faith. This incorporates 500 illustrations into the overall design. Keith teaches the theological foundations module of Holistic Child Development at Malaysia Baptist Theological Seminary in Penang, Malaysia. He also contributes to conferences, symposia and publications around the world. He is an Associate Lecturer at Spurgeons College, and a member of the faculty of the Asian Graduate School of Theology. ArtWay Visual Meditation July 1, 2012
—-
Related posts:
On November 21, 2014 I received a letter from Nobel Laureate Harry Kroto and it said: …Please click on this URL http://vimeo.com/26991975 and you will hear what far smarter people than I have to say on this matter. I agree with them. Harry Kroto _________________ Below you have picture of 1996 Chemistry Nobel Prize Winner […]
The Beatles were "inspired by the musique concrète of German composer and early electronic music pioneer Karlheinz Stockhausen…" as SCOTT THILL has asserted. Francis Schaeffer noted that ideas of "Non-resolution" and "Fragmentation" came down German and French streams with the influence of Beethoven's last Quartets and then the influence of Debussy and later Schoenberg's non-resolution which is in total contrast […]
_______ On November 21, 2014 I received a letter from Nobel Laureate Harry Kroto and it said: …Please click on this URL http://vimeo.com/26991975 and you will hear what far smarter people than I have to say on this matter. I agree with them. Harry Kroto _________________ Below you have picture of 1996 Chemistry Nobel Prize […]
On November 21, 2014 I received a letter from Nobel Laureate Harry Kroto and it said: …Please click on this URL http://vimeo.com/26991975 and you will hear what far smarter people than I have to say on this matter. I agree with them. Harry Kroto ____________________ Below you have picture of 1996 Chemistry Nobel Prize Winner Dr. […]