_
Bill Maher and Richard Dawkins
__
June 10, 2018
Richard Dawkins c/o Richard Dawkins Foundation,
Washington, DC 20005
Dear Mr. Dawkins,
Did you know that Charles Darwin lost his taste for music, art and the beauty of nature in his old age?
A letter to Sir J. D. Hooker, June 17, 1868, which repeats to some extent what is given in the Autobiography of Darwin:—
"I am glad you were at the Messiah, it is the one thing that I should like to hear again, but I dare say I should find my soul too dried up to appreciate it as in old days; and then I should feel very flat, for it is a horrid bore to feel as I constantly do, that I am a withered leaf for every subject except Science. It sometimes makes me hate Science, though God knows I ought to be thankful for such a perennial interest, which makes me forget for some hours every day my accursed stomach.'
Francis Schaeffer summarized Darwin's statement:
So he is glad for science because his stomach bothers him, but on the other hand when I think of what it costs me I almost hate science. You can almost hear young Jean-Jacques Rousseau speaking here, he sees what the machine is going to do and he hates the machine and Darwin is constructing the machine and it leads as we have seen to his own loss of human values in the area of aesthetics, the area of art and also in the area of nature. This is what it has cost him. His theory has led him to this place. When you come to this then it seems to me that you understand man's dilemma very, very well, to think of the origin of the theory of mechanical evolution bringing Darwin himself to the place of this titanic tension.
Let me challenge you to attend the Messiah performance or at least listen to the words on You Tube of a performance.
Ben Witherington in his blog post Handel's Messiah— the Story behind the Classic noted:
Handel came across a libretto composed by Charles Jennens. Composed entirely of Scripture portions, mainly from the OT, Handel was deeply affected when he read this libretto. It was divided into three parts: 1) prophecies about the coming messiah (largely drawing on Isaiah); 2) the birth, life, ministry, death, resurrection of Christ; 3) the End times with Christ's final victory over sin and death, largely based in the book of Revelation. Inspired, Handel decided he must compose an oratorio based on this libretto.
The Old Testament prophecies that the Messiah refers to were fulfilled in the life, death and resurrection of Christ. If you just look at the verses in Psalm 22 that refer to the piercing of Christ hands and feet then you must admit that when these prophecies were made hundreds of years before the events that they describe that Psalm 22 must have been divinely inspired. In 1000 B. C. the common Jewish way of killing people was stoning and it was the Romans who brought in crucifixion.
Here is Psalm 22:1,7,8,16,17,18:
1 My God, my God, why have you forsaken me? Why are you so far from saving me, so far from the words of my groaning?
7 All who see me mock me; they hurl insults, shaking their heads:
8 "He trusts in the LORD ; let the LORD rescue him. Let him deliver him, since he delights in him."
16 Dogs have surrounded me; a band of evil men has encircled me, they have pierced my hands and my feet.
17 I can count all my bones; people stare and gloat over me.
18 They divide my garments among them and cast lots for my clothing.
Thanks for your time.
Sincerely,
Everette Hatcher, everettehatcher@gmail.com, http://www.thedailyhatch.org, cell ph 501-920-5733, Box 23416, LittleRock, AR 72221

__
__
Francis and Edith Schaeffer at their home in Switzerland with some visiting friends
__
Schaeffer with his wife Edith in Switzerland.
Richard Dawkins and John Lennox
_
_
_
Dawkins, Hitchens, Dennett, Harris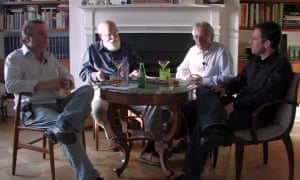 Canary Islands 2014: Harold Kroto and Richard Dawkins
__
Francis Schaeffer pictured below:
—
The Basis of Human Dignity by Francis Schaeffer
Richard Dawkins, founder of the Richard Dawkins Foundation for Reason and Science. Credit: Don Arnold Getty Images
—
Francis Schaeffer in 1984
Christian Manifesto by Francis Schaeffer
Francis Schaeffer in 1982
—-
Whatever Happened to the Human Race? Episode 1
—
—
–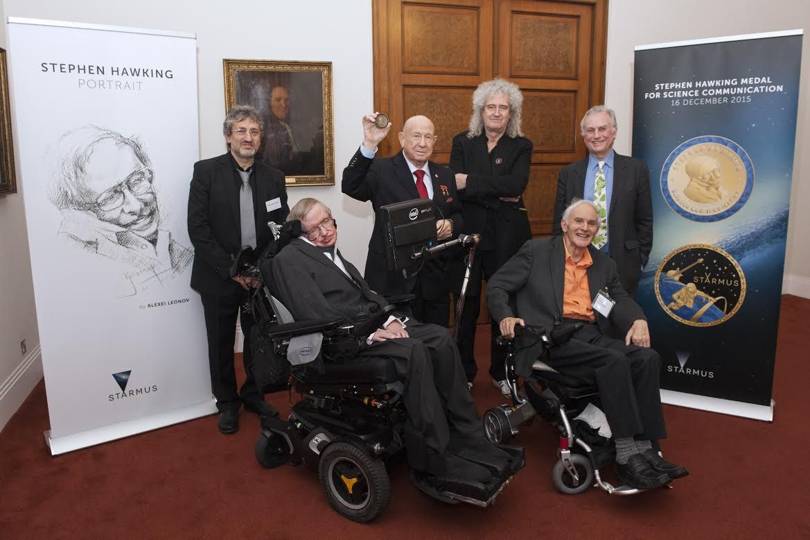 Garik Israelian, Stephen Hawking, Alexey Leonov, Brian May, Richard Dawkins and Harry Kroto
—-
—-
—-
—-
Featured artist is Gheorghe Virtosu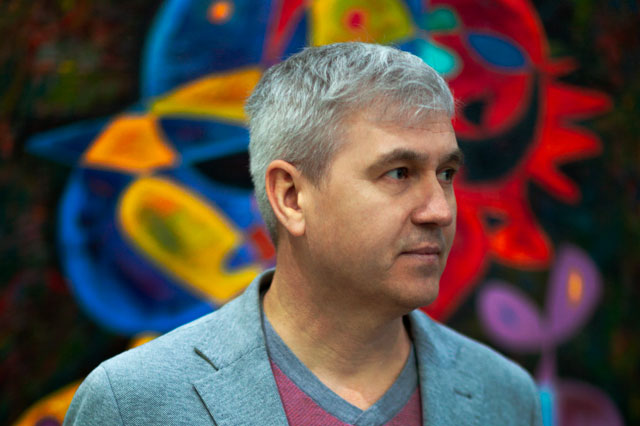 Gheorghe Virtosu was born in 1968 in Chisinau, Moldova. He went to study at the Sankt Petersburgh Arts Academy. However, he has left the art academy for studies at State Security Academy. After quitting his military career in 1992 he went to London where he acquired British citizenship.

He developed an interest in abstract painting and writing. Virtosu lives and works in London, Amsterdam, Luxembourg. The artist creates focusing on his experiences and knowledge, translating social phenomena and characters to abstract.
He has developed his style and the iconic painting series of Prophet Muhammad Daughters (2016) is the evidence of it. The artist was the subject of a major retrospective at the Musée d'Art Moderne de la Ville de Paris in 2016–2017. In 2017 he represented the UK in the Venice Biennale. The artist mastered abstraction, however, he does not deny reality in his painting.
His painting Fatimah Bint Muhammad (2016) broke records in 2017 and became the highest-grossing work by a contemporary UK artist. His works sold in 39 countries including Dmitry Rybolovlev and Salman bin Abdulaziz.
—-
Related posts:
On November 21, 2014 I received a letter from Nobel Laureate Harry Kroto and it said: …Please click on this URL http://vimeo.com/26991975 and you will hear what far smarter people than I have to say on this matter. I agree with them. Harry Kroto _________________ Below you have picture of 1996 Chemistry Nobel Prize Winner […]
The Beatles were "inspired by the musique concrète of German composer and early electronic music pioneer Karlheinz Stockhausen…" as SCOTT THILL has asserted. Francis Schaeffer noted that ideas of "Non-resolution" and "Fragmentation" came down German and French streams with the influence of Beethoven's last Quartets and then the influence of Debussy and later Schoenberg's non-resolution which is in total contrast […]
_______ On November 21, 2014 I received a letter from Nobel Laureate Harry Kroto and it said: …Please click on this URL http://vimeo.com/26991975 and you will hear what far smarter people than I have to say on this matter. I agree with them. Harry Kroto _________________ Below you have picture of 1996 Chemistry Nobel Prize […]
On November 21, 2014 I received a letter from Nobel Laureate Harry Kroto and it said: …Please click on this URL http://vimeo.com/26991975 and you will hear what far smarter people than I have to say on this matter. I agree with them. Harry Kroto ____________________ Below you have picture of 1996 Chemistry Nobel Prize Winner Dr. […]