Ep. 4 – From Cradle to Grave [6/7]. Milton Friedman's Free to Choose (1980)
March 3, 2021
President Biden c/o The White House
1600 Pennsylvania Avenue NW
Washington, DC 20500
Dear Mr. President,
Thank you for taking time to have your office try and get a pulse on what is going on out here in the country. I wanted to let you know what I think about the minimum wage increase you have proposed for the whole country and I wanted to quote Milton Friedman who you are familiar with and you made it clear in July that you didn't care for his views! Let me challenge you to take a closer look at what he had to say!
QUOTE POSTED ON UPDATED ON
"Minimum wage laws are about as clear a case as one can find of a measure the effects of which are precisely the opposite of those intended by the men of good will who support it. Many proponents of minimum wage laws quite properly deplore extremely low rates; they regard them as a sign of poverty; and they hope, by outlawing wage rates below some specified level, to reduce poverty. In fact, insofar as minimum wage laws have any effect at all, their effect is clearly to increase poverty. The state can legislate a minimum wage rate. It can hardly require employers to hire at that minimum all who were formerly employed at wages below the minimum. It is clearly not in the interest of employers to do so. The effect of the minimum wage is therefore to make unemployment higher than it otherwise would be."
Milton Friedman, Capitalism and Freedom [1962]
_____________
Thank you so much for your time. I know how valuable it is. I also appreciate the fine family that you have and your commitment as a father and a husband.
Sincerely,
Everette Hatcher III, 13900 Cottontail Lane, Alexander, AR 72002, ph 501-920-5733
Williams with Sowell – Minimum Wage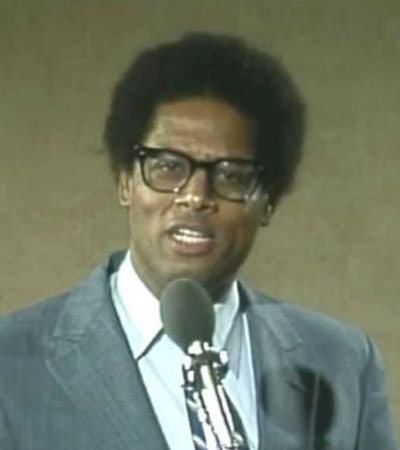 Thomas Sowell – Reducing Black Unemployment
—-
Ronald Reagan with Milton Friedman
Milton Friedman The Power of the Market 2-5