Ep. 4 – From Cradle to Grave [6/7]. Milton Friedman's Free to Choose (1980)
President Biden c/o The White House
1600 Pennsylvania Avenue NW
Washington, DC 20500
Dear Mr. President,
Thank you for taking time to have your office try and get a pulse on what is going on out here in the country. I wanted to let you know what I think about the minimum wage increase you have proposed for the whole country and I wanted to quote Milton Friedman who you are familiar with and you made it clear in July that you didn't care for his views! Let me challenge you to take a closer look at what he had to say!
All too often, the policy debates of today are simply refights of the battles of yesteryear. As a result, old arguments often retain a striking relevance.
In February 1973, economist Milton Friedman gave an interview to Playboy magazine. It was a wide ranging interview, covering topics from monetary policy to political philosophy. Friedman was an economist with a rare gift for translating technical arguments into clear prose (as you will find in his books Capitalism and Freedom and Free to Choose). His remarks on the minimum wage, as given in that interview, are startlingly contemporary.
PLAYBOY: How can you be sure that the minimum-wage law is the cause?
FRIEDMAN: In 1956, I think, the minimum was raised from seventy-five cents to a dollar—a very substantial rise. In the early Fifties, the unemployment rate among male teenagers was about the same for blacks as for whites. Both were about eight percent when the over-all unemployment rate was about four percent. In the late Fifties, after the minimum-wage rate was raised from seventy-five cents to a dollar, the unemployment rate of black teenagers shot up from eight percent to something like 20 to 25 percent. For white teenagers, it shot up to something like 13 percent. From that day to this, the rates for both black and white teenagers have been higher than before 1956. When they start to decline, a new rise in the minimum-wage rate comes along and pushes them up again. The black teenage rate has been very much higher than the white teenage rate, for reasons that are highly regrettable and that we ought to be doing something about: Blacks get less schooling and are less skilled than whites. Therefore, the minimum-wage rate hits them particularly hard. I've often said the minimum-wage rate is the most anti-Negro law on the books.

PLAYBOY: Couldn't those who are hurt by minimum-wage legislation be trained for more skilled jobs at better wages?
FRIEDMAN: The minimum wage destroys the best kind of training programs we've ever had: on-the-job training. The main way people have risen in the labor force is by getting unskilled jobs and learning things. Not merely technical skills: They learn such things as being at a job on time, spending eight hours a day at a job rather than standing around on street corners, having a certain element of responsibility, letting their employer know when they're not going to come in. All of those traits are very important. In an attempt to repair the damage that the minimum wage has done to traditional on-the-job training, you now have a whole collection of programs designed to take up the slack. The great proliferation of governmental programs in which employers are subsidized to provide on-the-job training gives employers an incentive to hire people and then fire them in order to get other people for whom they can get more subsidies.
John Phelan is an economist at the Center of the American Experiment.
_____________
Thank you so much for your time. I know how valuable it is. I also appreciate the fine family that you have and your commitment as a father and a husband.
Sincerely,
Everette Hatcher III, 13900 Cottontail Lane, Alexander, AR 72002, ph 501-920-5733
Williams with Sowell – Minimum Wage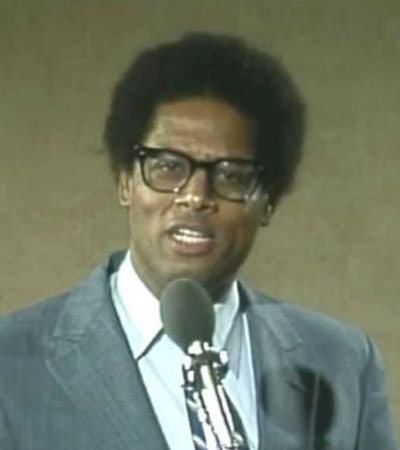 Thomas Sowell – Reducing Black Unemployment
—-
Ronald Reagan with Milton Friedman
Milton Friedman The Power of the Market 2-5