Ep. 4 – From Cradle to Grave [6/7]. Milton Friedman's Free to Choose (1980)
January 26, 2021
President Biden c/o The White House
1600 Pennsylvania Avenue NW
Washington, DC 20500
Dear Mr. President,
Thank you for taking time to have your office try and get a pulse on what is going on out here in the country.
I read this article on January 15, 2021 about your announcement the previous night concerning your first proposal to Congress.
President-elect Joe Biden called Thursday night for a $1.9 trillion COVID-19 package that will include another round of relief checks for most Americans, a bailout for state and local governments, boosted unemployment payments, and a higher federal minimum wage.
Biden is also proposing $170 billion to assist in reopening schools and a $350 billion bailout of state and local governments. And on top of all that, Biden called for raising the national minimum wage to $15 an hour.
Those last two details may be the most contentious details. Democrats pushed for a similar bailout in earlier negotiations over COVID stimulus bills, but Senate Republicans blocked them. Democrats will have a slim Senate majority once the winners of two Georgia run-off elections are sworn-in, but the case for a state bailout remains shaky.
The big unanswered question is how Biden plans to pay for it all. Thanks to years of poor budgeting and overzealous spending by Congress and President Donald Trump, America faces a $3 trillion budget deficit and a national debt that's zooming towards $30 trillion. An additional $1.9 trillion will only add to the nation's already overburdened credit card.
Biden did not address plans for spending offsets or tax increases in his speech. An unnamed Biden official told The Wall Street Journal on Thursday that the president-elect did not believe now was the time for worrying about widening budget deficits and that Biden's focus was on the more immediate emergency.
But near-universal $1,400 checks are not good policy, no matter how popular they might be. States and local governments have the ability to make their own taxing and spending decisions and should not expect or require federal aid—and certainly not when the federal government is in such dire fiscal straits on its own. And ambitious plans to increase social spending and hike wages that don't have anything to do with the pandemic should be considered separately.
I wanted to let you know what I think about the minimum wage increase you have proposed for the whole country and I wanted to quote Milton Friedman who you are familiar with and you made it clear in July that you didn't care for his views! Let me challenge you to take a closer look at what he had to say!
In the US elections, Florida voters approved 60:40, a proposal to raise the state's minimum wage rate to $15 an hour by 2026. President-elect Joe Biden supports an increase in the national minimum wage, unlike Trump. In high-income economies, a national minimum wage policy does raise incomes of low-wage workers, given better enforcement and governance standards. It also increases demand, with the propensity to consume higher at lower income levels. And that is crucial in the pandemic-struck economy.
Florida is the eighth state in the US to raise its hourly minimum wage to $15. The change would be incremental. Employers are required to raise the minimum wage, currently $8.56, annually by $1 for the next several years; once the $15-mark is reached, subsequent wage hikes would be inflation-adjusted. In the past, free-market economists like Milton Friedman have argued that a national minimum wage would lead to unemployment as firms would be unable to pay workers.
_____________
Thank you so much for your time. I know how valuable it is. I also appreciate the fine family that you have and your commitment as a father and a husband.
Sincerely,
Everette Hatcher III, 13900 Cottontail Lane, Alexander, AR 72002, ph 501-920-5733
Williams with Sowell – Minimum Wage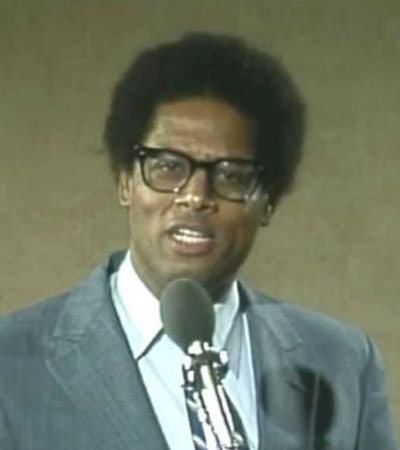 Thomas Sowell – Reducing Black Unemployment
—-
Ronald Reagan with Milton Friedman
Milton Friedman The Power of the Market 2-5