_
Bill Maher and Richard Dawkins
__
__
__
Francis and Edith Schaeffer at their home in Switzerland with some visiting friends
__
Schaeffer with his wife Edith in Switzerland.
Richard Dawkins and John Lennox
_
_
January 10, 2018
Richard Dawkins c/o Richard Dawkins Foundation,
Washington, DC 20005
Dear Mr. Dawkins,
I have read many of your books in the past and I have read your book The God Delusion several times. I especially enjoyed your autobiographies The God Delusion, An Appetite for Wonder: The Making of a Scientist, and Brief Candle in the Dark: My Life in Science. I also recently enjoyed watching both you and Dr. Dennett on Jonathan Miller's BBC program Atheism: A Rough History of Disbelief.
I recently read the article Can Dawkins Disprove God in 5 Steps?by Ken Ham which was originally published on December 16, 2015. This article started off by stating, "Can the idea of a Creator God be easily dismissed in just five steps? Well, atheist and anti-theist Richard Dawkins certainly thinks so!" Then the article goes through the five assertions and here below we will examine one of them:
He (Richard Dawkins) recently appeared on a Norwegian-Swedish television show called Skavlan where he quickly dismissed the idea of God by ticking off on his fingers five arguments for God.
Dawkins starts by equating God with fairies, and then says that "the onus is not upon an atheist to say why there is not something, the onus is on a theist to say why there is." Well, Dr. Richard Dawkins, the onus will actually be on each person on judgment day when he stands before God. And no excuses will be enough when we stand before Him. In the end, every person will bow before Christ and acknowledge Him as Lord (Philippians 2:10–11). You can either do so voluntarily now or by compulsion later.
Dawkins then says that "there simply are no reasons for the existence of a God." But, of course, this doesn't mean there actually aren't any reasons for God's existence. It simply shows his anti-God bias. He then mentions a few of the common arguments used to demonstrate that there is a God.
Design Exists Because of Darwinian Natural Selection?
Dawkins begins with the argument from design. Now, Scripture is clear that everyone is without excuse for not believing in God because His creation clearly shows that He exists (Romans 1:20). But Dawkins dismisses the powerful argument from design in nature simply by saying that we should expect design because that's what Darwinian natural selection does, "it makes them look as though they're designed." According to Dawkins, "Darwin has exploded once and for all the argument from design." Dawkins recognizes that things do look designed, but says that the most likely explanation, a Designer, isn't the case—natural selection simply does it. But what he never explains is how natural selection—a process that only works by decreasing or re-shuffling existing genetic information—is supposed to add the massive amounts of new information that are required to get the complexity we see today from a simple single-celled organism over millions of years. How do you get from simple pond scum to highly complex people without adding massive amounts of new genetic information? You can't!
Skeptics are always asserting that Christians do not have any evidence for what they believe. Francis Schaeffer has correctly argued:
The universe was created by an infinite personal God and He brought it into existence by spoken word and made man in His own image. When man tries to reduce [philosophically in a materialistic point of view] himself to less than this [less than being made in the image of God] he will always fail and he will always be willing to make these impossible leaps into the area of nonreason even though they don't give an answer simply because that isn't what he is. He himself testifies that this infinite personal God, the God of the Old and New Testament is there.
Instead of making a leap into the area of nonreason the better choice would be to investigate the claims that the Bible is a historically accurate book and that God created the universe and reached out to humankind with the Bible. Below is a piece of that evidence given by Francis Schaeffer concerning the accuracy of the Bible.
TRUTH AND HISTORY (chapter 5 of WHATEVER HAPPENED TO THE HUMAN RACE?)
In the previous chapter we saw that the Bible gives us the explanation for the existence of the universe and its form and for the mannishness of man. Or, to reverse this, we came to see that the universe and its form and the mannishness of man are a testimony to the truth of the Bible. In this chapter we will consider a third testimony: the Bible's openness to verification by historical study.
Christianity involves history. To say only that is already to have said something remarkable, because it separates the Judeo-Christian world-view from almost all other religious thought. It is rooted in history.
The Bible tells us how God communicated with man in history. For example, God revealed Himself to Abraham at a point in time and at a particular geographical place. He did likewise with Moses, David, Isaiah, Daniel and so on. The implications of this are extremely important to us. Because the truth God communicated in the Bible is so tied up with the flow of human events, it is possible by historical study to confirm some of the historical details.
It is remarkable that this possibility exists. Compare the information we have from other continents of that period. We know comparatively little about what happened in Africa or South America or China or Russia or even Europe. We see beautiful remains of temples and burial places, cult figures, utensils, and so forth, but there is not much actual "history" that can be reconstructed, at least not much when compared to that which is possible in the Middle East.
When we look at the material which has been discovered from the Nile to the Euphrates that derives from the 2500-year span before Christ, we are in a completely different situation from that in regard to South America or Asia. The kings of Egypt and Assyria built thousands of monuments commemorating their victories and recounting their different exploits. Whole libraries have been discovered from places like Nuzu and Mari and most recently at Elba, which give hundreds of thousands of texts relating to the historical details of their time. It is within this geographical area that the Bible is set. So it is possible to find material which bears upon what the Bible tells us.
The Bible purports to give us information on history. Is the history accurate? The more we understand about the Middle East between 2500 B.C. and A.D. 100, the more confident we can be that the information in the Bible is reliable, even when it speaks about the simple things of time and place.
The site of the biblical city called Lachish is about thirty miles southwest of Jerusalem. This city is referred to on a number of occasions in the Old Testament. Imagine a busy city with high walls surrounding it, and a gate in front that is the only entrance to the city. We know so much about Lachish from archaeological studies that a reconstruction of the whole city has been made in detail. This can be seen at the British Museum in the Lachish Room in the Assyrian section.
There is also a picture made by artists in the eighth century before Christ, the Lachish Relief, which was discovered in the city of Nineveh in the ancient Assyria. In this picture we can see the Jewish inhabitants of Lachish surrendering to Sennacherib, the king of Assyria. The details in the picture and the Assyrian writing on it give the Assyrian side of what the Bible tells us in Second Kings:
2 Kings 18:13-16
New American Standard Bible (NASB)
13 Now in the fourteenth year of King Hezekiah, Sennacherib king of Assyria came up against all the fortified cities of Judah and seized them. 14 Then Hezekiah king of Judah sent to the king of Assyria at Lachish, saying, "I have done wrong. Withdraw from me; whatever you impose on me I will bear." So the king of Assyria required of Hezekiah king of Judah three hundred talents of silver and thirty talents of gold. 15 Hezekiah gave him all the silver which was found in the house of the Lord, and in the treasuries of the king's house. 16 At that time Hezekiah cut off the gold from the doors of the temple of the Lord, and from the doorposts which Hezekiah king of Judah had overlaid, and gave it to the king of Assyria.
________
We should notice two things about this. First, this is a real-life situation–a real siege of a real city with real people on both sides of the war–and it happened at a particular date in history, near the turn of the eighth century B.C. Second, the two accounts of this incident in 701 B.C. (the account from the Bible and the Assyrian account from Nineveh) do not contradict, but rather confirm each other. The history of Lachish itself is not so important for us, but some of its smaller historical details
The answer to find meaning in life is found in putting your faith and trust in Jesus Christ. The Bible is true from cover to cover and can be trusted.
Thank you again for your time and I know how busy you are.
Everette Hatcher, everettehatcher@gmail.com, http://www.thedailyhatch.org, cell ph 501-920-5733, Box 23416, LittleRock, AR 72221, United States

_
Dawkins, Hitchens, Dennett, Harris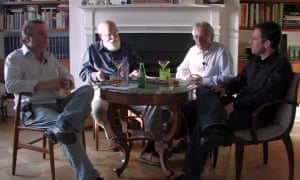 Canary Islands 2014: Harold Kroto and Richard Dawkins
__
Francis Schaeffer pictured below:
—
The Basis of Human Dignity by Francis Schaeffer
Richard Dawkins, founder of the Richard Dawkins Foundation for Reason and Science. Credit: Don Arnold Getty Images
—
Francis Schaeffer in 1984
Christian Manifesto by Francis Schaeffer
Francis Schaeffer in 1982
—-
Whatever Happened to the Human Race? Episode 1
—
—
–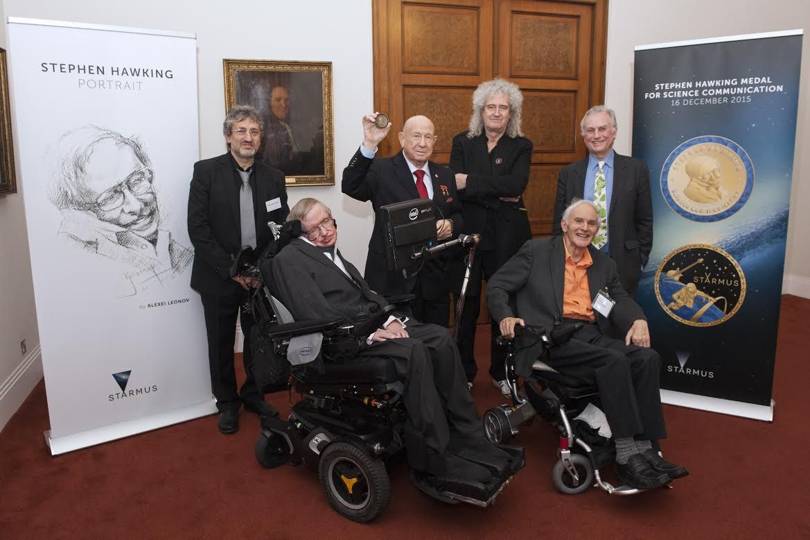 Garik Israelian, Stephen Hawking, Alexey Leonov, Brian May, Richard Dawkins and Harry Kroto
—-
—-
—-
—-
Featured artist is Thomas Schutte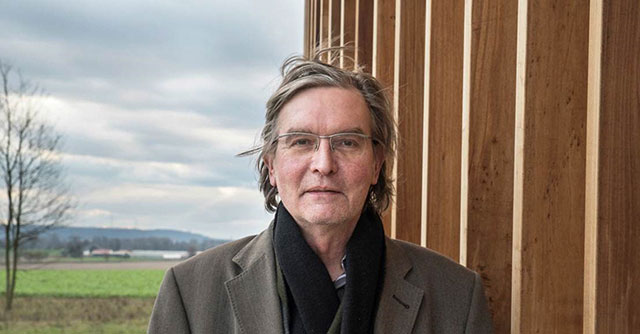 Thomas Schutte was born on November 16, 1954, in Oldenburg, Germany. He went to study at Kunstakademie Düsseldorf under Benjamin Buchloh and Gerhard Richter. The artist lives and works in Düsseldorf, Germany.

From 1998 to 2000, Thomas Schutte was the subject of a three-part survey at the Dia Center for the Arts in New York City. He is working with media in print, watercolor, and installation. Thomas Schutte's sculptures/figures range from miniatures to large-scale public works. The works are often unsettling or uncomfortable. He is exploring the artist's role in contemporary society. His project, Schutte created a series of architectural models, among them Model for a Hotel (2003), which occupied the Fourth Plinth in London's Trafalgar Square in 2007. His awards include the Golden Lion at the 2005 Venice Biennial and the 2010 Düsseldorf Prize.

His work is held in the collections of the Tate Modern in London, The Museum of Modern Art in New York, and the Art Institute of Chicago.
—-
Related posts:
On November 21, 2014 I received a letter from Nobel Laureate Harry Kroto and it said: …Please click on this URL http://vimeo.com/26991975 and you will hear what far smarter people than I have to say on this matter. I agree with them. Harry Kroto _________________ Below you have picture of 1996 Chemistry Nobel Prize Winner […]
The Beatles were "inspired by the musique concrète of German composer and early electronic music pioneer Karlheinz Stockhausen…" as SCOTT THILL has asserted. Francis Schaeffer noted that ideas of "Non-resolution" and "Fragmentation" came down German and French streams with the influence of Beethoven's last Quartets and then the influence of Debussy and later Schoenberg's non-resolution which is in total contrast […]
_______ On November 21, 2014 I received a letter from Nobel Laureate Harry Kroto and it said: …Please click on this URL http://vimeo.com/26991975 and you will hear what far smarter people than I have to say on this matter. I agree with them. Harry Kroto _________________ Below you have picture of 1996 Chemistry Nobel Prize […]
On November 21, 2014 I received a letter from Nobel Laureate Harry Kroto and it said: …Please click on this URL http://vimeo.com/26991975 and you will hear what far smarter people than I have to say on this matter. I agree with them. Harry Kroto ____________________ Below you have picture of 1996 Chemistry Nobel Prize Winner Dr. […]