—-
President Elect Biden is finding out his pro-choice view was not a choice for 8th month old fetus of meth mother and court disagreed with Biden's pick for Dept of Health and Human Services! HOW IRONIC!
The ruling was a setback for state Attorney General Xavier Becerra, who is Joe Biden's choice to lead the Department of Health and Human Services
The California Supreme Court this week declined to intervene in the prosecution of a drug-using mother who faces murder charges after her baby was stillborn.
The ruling Wednesday was also a setback for state Attorney General Xavier Becerra, who recently was named President-elect Joe Biden's choice to lead the U.S. Department of Health and Human Services.
Becerra, a supporter of women's reproductive rights, had written to the court's justices, arguing against a murder charge for the mother. He said fear of prosecution could prevent many pregnant women from seeking addiction services.
He added that the case could prompt law enforcement authorities to bring a greater degree of scrutiny to instances of miscarriage or stillbirth.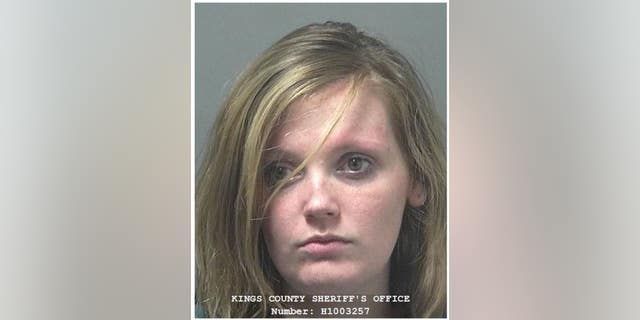 Authorities in Kings County decided to pursue a murder charge, arguing the baby's death resulted from "the reckless or indifferent unlawful conduct of a mother."
BIDEN HHS PICK BECERRA 'LOOKS FORWARD' TO WORKING 'IN GOOD FAITH' WITH REPUBLICANS, DEMOCRATS IF CONFIRMED
Philip Esbenshade, executive assistant to Kings County District Attorney Keith Fagundes, said the case was not about Becker's reproductive rights.
"This is a case about a person who did specific acts that resulted in the death of a viable fetus," Esbenshade told the AP.
CLICK HERE TO GET THE FOX NEWS APP
In August, Becerra argued that authorities were applying the law improperly in Becker's case.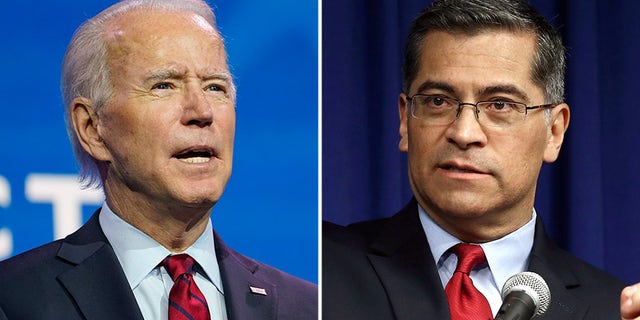 "Our laws in California do not convict women who suffer the loss of their pregnancy, and in our [amicus brief] filing today [Aug. 7] we are making clear that this law has been misused to the detriment of women, children, and families. We will work to end the prosecution and imprisonment of Ms. Becker so we can focus on applying this law to those who put the lives of pregnant women in danger."
Becker has been held on $2 million bail since the stillbirth, the AP reported. Methamphetamine was found in the baby's system and Becker has acknowledged using the drug, the report said, but she has pleaded not guilty to murder.
Fox News' Danielle Wallace and The Associated Press contributed to this story
—
Dr. Francis schaeffer – The flow of Materialism(from Part 4 of Whatever happened to human race? Co-authored by Francis Schaeffer and Dr. C. Everett Koop)

Dr. Francis Schaeffer – The Biblical flow of Truth & History (intro)
Francis Schaeffer – The Biblical Flow of History & Truth (1)
Mr. Hentoff with the clarinetist Edmond Hall in 1948 at the Savoy, a club in Boston. (Nat Hentoff was a pro-life atheist)
Dr. Francis Schaeffer – The Biblical Flow of Truth & History (part 2)
Image
<img class="i-amphtml-blurry-placeholder" src="data:;base64,
Edith Schaeffer with her husband, Francis Schaeffer, in 1970 in Switzerland, where they founded L'Abri, a Christian commune.
________________
______________________
March 8, 2021
President Biden c/o The White House
1600 Pennsylvania Avenue NW
Washington, DC 20500
Dear Mr. President,
Around 20 times I have taken time to take my family down to the March for Life in January to take up for the rights of the smallest in our country. These unborn children need us to take up for them. I know that you do not hold my same views on this but I wanted to send this you today so you will know where we are coming from. Since you are a Christian like me then we have the common ground of the Bible to discuss this issue.
Dr. C. Everett Koop is a hero of mine. He is pictured below.
Watch the film below starting at the 19 minute mark and that will lead into a powerful question from Dr. C. Everett Koop. This film is WHATEVER HAPPENED TO THE HUMAN RACE? by Francis Schaeffer and Dr. C. Everett Koop.
Medical science has developed so much in the last few decades that we now know that the unborn baby feels pain.  Nevertheless, our selfish society continues to support the availability of abortion (according to Max Brantley of the Arkansas Times Blog).
There is a question that I have asked pro-abortionist over and over and I have never got a straight answer. It comes from the first episode of WHATEVER HAPPENED TO THE HUMAN RACE. Dr. C. Everett Koop put forth the question:
My question to the pro-abortionist who would not directly kill a newborn baby the minute it is born is this, "Would you have killed it a minute before that or a minute before that or a minute before that or a minute before that?" You can see what I am getting at. At what minute does an unborn baby cease to be worthless and become a person entitled to the right to life and legal protection?
_________
I asked this question on the Arkansas Times Blog on January 16, 2013 and got these all of these non-answers:
Sound Policy tried to change the subject with his response:
"One thing pro choice people can't answer and that is when is an unborn baby human?
Neither can anti-choice folks, Saline/Ev. You see, my religion teaches me that every one of a woman's unfertilized eggs is human, so if you anti-choice folks have not brought into the world a newborn at least every 9 months or so, you have murdered one or more humans (unfertilized eggs neither conceived nor birthed). Do you accept my definition of when an unborn baby is human which is just as arbitrary as your definition?
__
SalineRetarded responded:
Saline: An unborn "baby" ceases to be an unborn "baby" the second it's born. You're welcome.
_________
ChildeRolandReturneth angerily posted:
Damn, Saline, you're perfectly willing to see them shot down at their desks when they're six years old.
Anyway, if you were really serious about reducing abortions by relying on the facts, you'd be for universal health care — unless you are arguing that our world-leading abortion rate is because our mothers are the most evil mothers in the world. Implementing single-payer health care would immediately save the lives of unborn children.
________________
My constant opponent, Elwood, (who I do respect for his honest liberal opinions), observed:
"Would you have killed it a minute before that or a minute before that or a minute before that or a minute before that?" You can see what I am getting at.<
Yes, that's called logical extension. It will invariably lead to the egg and sperm.
How many lives have you destroyed in a kleenex?
____________
Oh, give it a rest, Saline. Roe v Wade has been the law of the land since 1973. Your republicans have had countless opportunities to overturn the law in that time and yet they haven't done so. Why? Well, first, it would dry up all the money they raise railing against it. But the real reason is that republicans use abortion services, too. Yes, it's true! Sure can't have some pregnant mistress or knocked up 15-year-old daughter damaging the reputation of some god-fearing christian republican, now can we?
And the simple truth is, a woman's choice in this matter is none of your @#$%$#@  business.
_________________________________
As you can see all of these are non-answers. THEY ALL ARE AVOIDING THE DIRECT QUESTION. I wish people would look at this  logically. If there is doubt when an unborn baby is alive then we should err on the side of caution.
Ronald Reagan rightly noted, "What, then, is the real issue? I have often said that when we talk about abortion, we are talking about two lives — the life of the mother and the life of the unborn child. Why else do we call a pregnant woman a mother? I have also said that anyone who doesn't feel sure whether we are talking about a second human life should clearly give life the benefit of the doubt. If you don't know whether a body is alive or dead, you would never bury it. I think this consideration itself should be enough for all of us to insist on protecting the unborn."
We are truly a selfish society. Mother Teresa observed, "If we can accept that a mother can kill even her own child, how can we tell other people to not kill each other? Any country that accepts abortion is not teaching its people to love, but to use any violence to get what they want."
(There are several articles out saying that a majority of people in the USA support the availibility of abortion. The ironic thing about the article from Rueters by Mary Wisniewski released on 1-17-13 is that it features a picture of NARAL workers. Dr. Bernard Nathanson was a founding member of NARAL and a director of NARAL. Yet he left the pro-abortion movement and joined the pro-life movement after the advancements in medical science proved to him that the unborn babies felt pain.)
________
Thank you so much for your time. I know how valuable it is. I also appreciate the fine family that you have and your commitment as a father and a husband.
Sincerely,
Everette Hatcher III, 13900 Cottontail Lane, Alexander, AR 72002, ph 501-920-5733
Related Posts:
ABORTION – THE SILENT SCREAM 1 / Extended, High-Resolution Version (with permission from APF). Republished with Permission from Roy Tidwell of American Portrait Films as long as the following credits are shown: VHS/DVDs Available American Portrait Films Call 1-800-736-4567 http://www.amport.com The Hand of God-Selected Quotes from Bernard N. Nathanson, M.D., Unjust laws exist. Shall we […]
Dr. Bernard N. Nathanson, a leading pro-life advocate and convert to Catholicism, died at the age of 84 on Monday a week ago in his New York home, after a long struggle with cancer. The Hand of God-Selected Quotes from Bernard N. Nathanson, M.D., Chapter 12 is titled To The Thanatoriums, an allusion the Walker […]
:
 Francis Schaeffer: "Whatever Happened to the Human Race" (Episode 1) ABORTION OF THE HUMAN RACE Published on Oct 6, 2012 by AdamMetropolis The 45 minute video above is from the film series created from Francis Schaeffer's book "Whatever Happened to the Human Race?" with Dr. C. Everett Koop. This book  really helped develop my political views […]