_
Bill Maher and Richard Dawkins
__
__
__
Francis and Edith Schaeffer at their home in Switzerland with some visiting friends
__
Schaeffer with his wife Edith in Switzerland.
Richard Dawkins and John Lennox
_
_
_
Dawkins, Hitchens, Dennett, Harris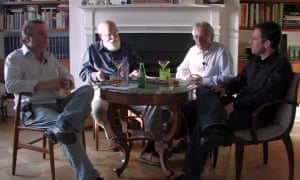 Canary Islands 2014: Harold Kroto and Richard Dawkins
__
Francis Schaeffer pictured below:
—
The Basis of Human Dignity by Francis Schaeffer
Richard Dawkins, founder of the Richard Dawkins Foundation for Reason and Science. Credit: Don Arnold Getty Images
—
April 29, 2019
Richard Dawkins c/o Richard Dawkins Foundation, 
Washington, DC 20005
Dear Mr. Dawkins,
i have enjoyed reading about a dozen of your books and some of the most intriguing were The God Delusion, An Appetite for Wonder: The Making of a Scientist, and Brief Candle in the Dark: My Life in Science.
I wanted to comment on something you wrote in your book THE GOD DELUSION in chapter 8:
More generally (and this applies to Christianity no less than to Islam), what is really pernicious is the practice of teaching children that faith itself is a virtue. Faith is an evil precisely because it requires no justification and brooks no argument.
Adrian Rogers noted:
Did you know that all atheists are not atheists because of intellectual problems? They're atheists because of moral problems. You say, "But I know some brilliant people who are atheists." Well, that may be so, but I know some brilliant people who are not. You say, "I know some foolish people who believe in God." Well, I know everyone who doesn't believe in God is foolish.
Below is a piece of that evidence given by Francis Schaeffer concerning the accuracy of the Bible.
TRUTH AND HISTORY (chapter 5 of WHATEVER HAPPENED TO THE HUMAN RACE?)
Consider, too, the threat in the entire Middle East from the power of Assyria. In 853 B.C. King Shalmaneser III of Assyria came west from the region of the Euphrates River, only to be successfully repulsed by a determined alliance of all the states in that area of the Battle of Qarqar. Shalmaneser's record gives details of the alliance. In these he includes Ahab, who he tells us put 2000 chariots and 10,000 infantry into the battle. However, after Ahab's death, Samaria was no longer strong enough to retain control, and Moab under King Mesha declared its independence, as II Kings 3:4,5 makes clear:
4 Now Mesha king of Moab was a sheep breeder, and he had to deliver to the king of Israel 100,000 lambs and the wool of 100,000 rams. 5 But when Ahab died, the king of Moab rebelled against the king of Israel.
The famous Moabite (Mesha) Stone, now in the Louvre, bears an inscription which testifies to Mesha's reality and of his success in throwing off the yoke of Israel. This is an inscribed black basalt stela, about four feet high, two feet wide, and several inches thick.
Ahab's line did not last long and was brutally overthrown by a man called Jehu. As one walks toward the Assyrian section in the British Museum, one of the first exhibits to be seen is the famous Black Obelisk. This stands about six feet high and was discovered at Nimrud (Calah) near the Assyrian capital at Nineveh. It describes how King Shalmeneser III compelled Jehu to submit to his authority and to pay him tribute. Here one can see a representation of the kneeling figure of either Jehu or his envoy before the Assyrian king. The inscription tells of Jehu's submission: "The tribute of Jehu, son of Omri: I received from him silver, gold, a golden bowl, a golden vase with pointed bottom, golden tumblers, golden buckets, tin, a staff for a king and purukhti fruits."
Jehu is referred to by the Assyrian records as a son of Omri, not because he was literally his son, but because he was on the throne which had been occupied previously by the house of Omri. This event took place about 841 B.C.
Putting them all together, these archaeological records show not only the existence historically of the people and events recorded in the Bible but the great accuracy of the details involved.
The answer to find meaning in life is found in putting your faith and trust in Jesus Christ. The Bible is true from cover to cover and can be trusted.
Thank you again for your time and I know how busy you are.
Everette Hatcher, everettehatcher@gmail.com, http://www.thedailyhatch.org, cell ph 501-920-5733, Box 23416, LittleRock, AR 72221, United States

Francis Schaeffer in 1984
Christian Manifesto by Francis Schaeffer
Francis Schaeffer in 1982
—-
Whatever Happened to the Human Race? Episode 1
—
—
–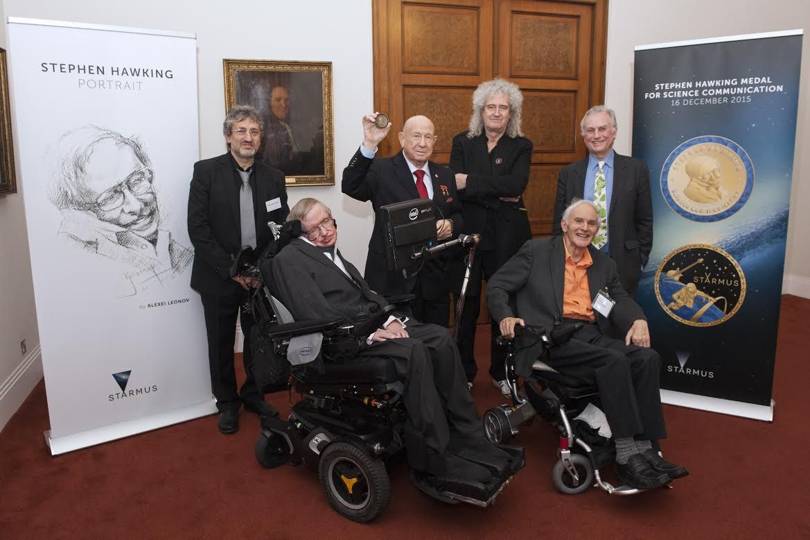 Garik Israelian, Stephen Hawking, Alexey Leonov, Brian May, Richard Dawkins and Harry Kroto
—-
—-
—-
—-
Featured artist is Liu Xiaodong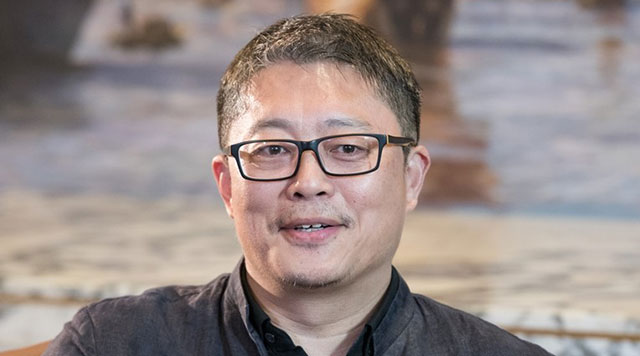 Liu Xiaodong is one of China's most recognized contemporary artists. He left Jincheng to pursue art in Beijing. Liu went to the Central Academy of Fine Arts, where he received his BA and MFA. He stays in Beijing and is currently a professor.

Xiaodong is a figurative painter, working on subjects of common people, sex workers and the homeless. His contemporary painting draws inspiration from scenes of friends and family however his work often depicts social problems he highlights through his pieces in places such as Israel-Palestine, Tibet, and rural China. Liu Xiaodong creates extremely realistic subjects using colors to strengthen emotion.

The artist has been exhibited internationally and is represented by a number of galleries
—-
Related posts:
On November 21, 2014 I received a letter from Nobel Laureate Harry Kroto and it said: …Please click on this URL http://vimeo.com/26991975 and you will hear what far smarter people than I have to say on this matter. I agree with them. Harry Kroto _________________ Below you have picture of 1996 Chemistry Nobel Prize Winner […]
The Beatles were "inspired by the musique concrète of German composer and early electronic music pioneer Karlheinz Stockhausen…" as SCOTT THILL has asserted. Francis Schaeffer noted that ideas of "Non-resolution" and "Fragmentation" came down German and French streams with the influence of Beethoven's last Quartets and then the influence of Debussy and later Schoenberg's non-resolution which is in total contrast […]
_______ On November 21, 2014 I received a letter from Nobel Laureate Harry Kroto and it said: …Please click on this URL http://vimeo.com/26991975 and you will hear what far smarter people than I have to say on this matter. I agree with them. Harry Kroto _________________ Below you have picture of 1996 Chemistry Nobel Prize […]
On November 21, 2014 I received a letter from Nobel Laureate Harry Kroto and it said: …Please click on this URL http://vimeo.com/26991975 and you will hear what far smarter people than I have to say on this matter. I agree with them. Harry Kroto ____________________ Below you have picture of 1996 Chemistry Nobel Prize Winner Dr. […]