_
Bill Maher and Richard Dawkins
__
__

April 8, 2019
Richard Dawkins c/o Richard Dawkins Foundation, 
Washington, DC 20005
Dear Mr. Dawkins,
i have enjoyed reading about a dozen of your books and some of the most intriguing were The God Delusion, An Appetite for Wonder: The Making of a Scientist, and Brief Candle in the Dark: My Life in Science.
I wanted to comment on something you wrote in your book Science in the Soul: Selected Writings of a Passionate Rationalist, and here is the quote: on page 311:
2. "Rather than have them learn modern science, I'd prefer my children to study a book written in 800 BC by unidentifed authors whose knowledge and qualifications were of their time. If I can't trust the school to shield them from science, I'll home-school them instead."
—Such a parent will not enjoy the Reason Rally. In 2008, at a conference of American science educators in Atlanta, Georgia, one teacher reported that students "burst into tears" when told they would be studying evolution. Another teacher described how students repeatedly screamed, "No!" when he began talking about evolution in class. If you are such a student, the Reason Rally is not
Hiding from MODERN SCIENCE is what you think we do? In this article WHO WOULD RALLY AGAINST REASON? You argue over and over that one must follow the evidence where it leads!!!!
Below is a piece of that evidence given by Francis Schaeffer concerning the accuracy of the Bible.
TRUTH AND HISTORY (chapter 5 of WHATEVER HAPPENED TO THE HUMAN RACE?)

We now take a jump back in time to the middle of the ninth century before Christ, that is, about 850 B.C. Most people have heard of Jezebel. She was the wife of Ahab, the king of the northern kingdom of Israel. Her wickedness has become so proverbial that we talk about someone as a "Jezebel." She urged her husband to have Naboth killed, simply because Ahab had expressed his liking for a piece of land owned by Naboth, who would not sell it. The Bible tells us also that she introduced into Israel the worship of her homeland, the Baal worship of Tyre. This led to the opposition of Elijah the Prophet and to the famous conflict on Mount Carmel between Elijah and the priests of Baal.
Here again one finds archaeological confirmations of what the Bible says. Take for example: "As for the other events of Ahab's reign, including all he did, the palace he built and inlaid with ivory, and the cities he fortified, are they not written in the book of the annals of the kings of Israel?" (I Kings 22:39).
This is a very brief reference in the Bible to events which must have taken a long time: building projects which probably spanned decades. Archaeological excavations at the site of Samaria, the capital, reveal something of the former splendor of the royal citadel. Remnants of the "ivory house" were found and attracted special attention (Palestinian Archaeological Museum, Jerusalem). This appears to have been a treasure pavilion in which the walls and furnishings had been adorned with colored ivory work set with inlays giving a brilliant too, with the denunciations revealed by the prophet Amos:
"I will tear down the winter house along with the summer house; the houses adorned with ivory will be destroyed and the mansions will be demolished," declares the Lord. (Amos 3:15)
Other archaeological confirmation exists for the time of Ahab. Excavations at Hazor and Megiddo have given evidence of the the extent of fortifications carried out by Ahab. At Megiddo, in particular, Ahab's works were very extensive including a large series of stables formerly assigned to Solomon's time.
On the political front, Ahab had to contend with danger from the Aramacaus king of Syria who besieged Samaria, Ahab's capital. Ben-hadad's existence is attested by a stela (a column with writing on it) which has been discovered with his name written on it (Melquart Stela, Aleppo Museum, Syria). Again, a detail of history given in the Bible is shown to be correct.
The answer to find meaning in life is found in putting your faith and trust in Jesus Christ. The Bible is true from cover to cover and can be trusted.
Thank you again for your time and I know how busy you are.
Everette Hatcher, everettehatcher@gmail.com, http://www.thedailyhatch.org, cell ph 501-920-5733, Box 23416, LittleRock, AR 72221, United States

__
Francis and Edith Schaeffer at their home in Switzerland with some visiting friends
__
Schaeffer with his wife Edith in Switzerland.
Richard Dawkins and John Lennox
_
_
_
Dawkins, Hitchens, Dennett, Harris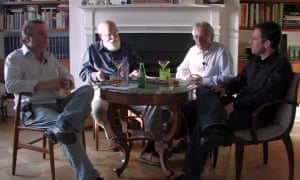 Canary Islands 2014: Harold Kroto and Richard Dawkins
__
Francis Schaeffer pictured below:
—
The Basis of Human Dignity by Francis Schaeffer
Richard Dawkins, founder of the Richard Dawkins Foundation for Reason and Science. Credit: Don Arnold Getty Images
—
Francis Schaeffer in 1984
Christian Manifesto by Francis Schaeffer
Francis Schaeffer in 1982
—-
Whatever Happened to the Human Race? Episode 1
—
—
–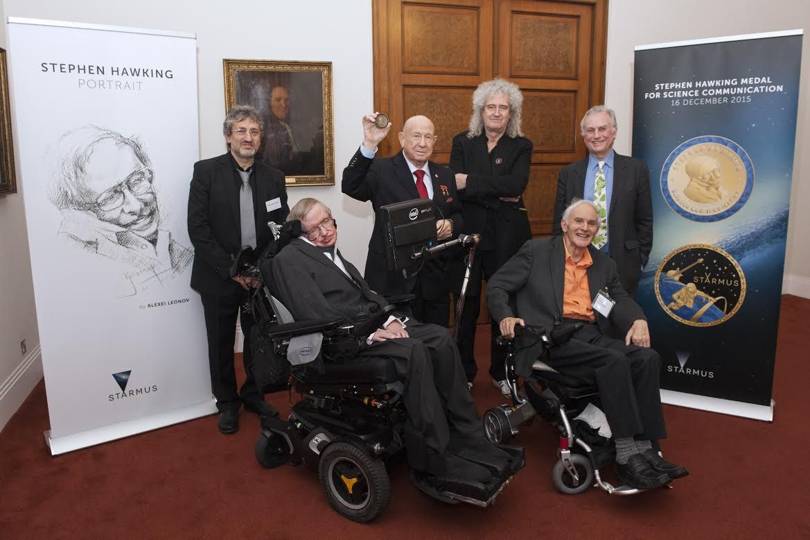 Garik Israelian, Stephen Hawking, Alexey Leonov, Brian May, Richard Dawkins and Harry Kroto
—-
—-
—-
—-
Featured artist is Miquel Barcelo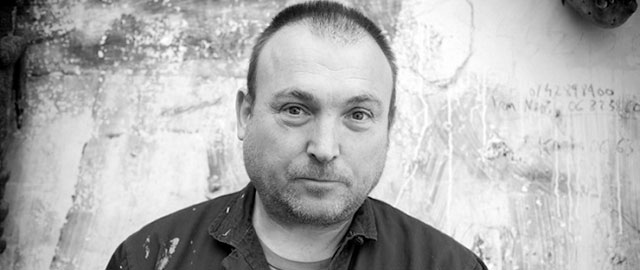 Miquel Barcelo is the artist with an experimental approach to painting. Whether utilizing bleach, organic matter or even live insects, Miquel Barcelo 's Neo-Expressionist oeuvre explores decomposition, light, and the natural landscape. I like to invent the materials, I think it is a part of my job, to invent new techniques—the right technique for everything.
Born in Spain, he went to Decorative Arts School in Palma de Mallorca and the School of Fine Arts in Barcelona. Miquel Barcelo 's work is both abstract and cerebral, as evidenced by his broad range of paintings, ceramics, and installations. In 2011, the artist exhibited his sculpture Gran Elefandret (Big Elephant) (2008) in New York's Union Square.
Currently living and working between Paris, France, and Mallorca, Spain, the artist's works are held in the collections of the Guggenheim Bilbao, The Museum of Modern Art in New York, and the Reina Sofia National Museum in Madrid, among others.
—-
Related posts:
On November 21, 2014 I received a letter from Nobel Laureate Harry Kroto and it said: …Please click on this URL http://vimeo.com/26991975 and you will hear what far smarter people than I have to say on this matter. I agree with them. Harry Kroto _________________ Below you have picture of 1996 Chemistry Nobel Prize Winner […]
The Beatles were "inspired by the musique concrète of German composer and early electronic music pioneer Karlheinz Stockhausen…" as SCOTT THILL has asserted. Francis Schaeffer noted that ideas of "Non-resolution" and "Fragmentation" came down German and French streams with the influence of Beethoven's last Quartets and then the influence of Debussy and later Schoenberg's non-resolution which is in total contrast […]
_______ On November 21, 2014 I received a letter from Nobel Laureate Harry Kroto and it said: …Please click on this URL http://vimeo.com/26991975 and you will hear what far smarter people than I have to say on this matter. I agree with them. Harry Kroto _________________ Below you have picture of 1996 Chemistry Nobel Prize […]
On November 21, 2014 I received a letter from Nobel Laureate Harry Kroto and it said: …Please click on this URL http://vimeo.com/26991975 and you will hear what far smarter people than I have to say on this matter. I agree with them. Harry Kroto ____________________ Below you have picture of 1996 Chemistry Nobel Prize Winner Dr. […]