—
It is 11:35 pm on July 20th and I am in the hospital thinking about an upcoming surgery and I have just learned of the passing of Jonathan Miller. Below is a letter I wrote to him in the past:
Search
Jonathan Miller
For other people named Jonathan Miller, see Jonathan Miller (disambiguation).
Sir Jonathan Wolfe Miller CBE (21 July 1934 – 27 November 2019) was an English theatre and opera director, actor, author, television presenter, humourist and medical doctor. After training in medicine and specialising in neurology in the late 1950s, he came to prominence in the early 1960s in the comedy revue Beyond the Fringe with Peter Cook, Dudley Moore and Alan Bennett.
Miller began directing operas in the 1970s. His 1982 production of a "Mafia"-styled Rigoletto was set in 1950s Little Italy, Manhattan. In its early days, he was an associate director at the National Theatre. He later ran the Old Vic Theatre. As a writer and presenter of more than a dozen BBC documentaries, Miller became a television personality and public intellectual in Britain and the United States.
Life and careerEdit
Early lifeEdit
Miller grew up in St John's Wood, London, in a well-connected Jewish family. His father Emanuel (1892–1970), who was of Lithuanian descent and suffered from severe rheumatoid arthritis, was a military psychiatrist and subsequently a paediatric psychiatrist at Harley House. His mother, Betty Miller(née Spiro), was a novelist and biographer who was originally from County Cork, Ireland. Miller's older sister Sarah (died 2006) worked in television for many years and retained an involvement with Judaism that Miller, as an atheist, always eschewed.
Miller was educated at Taunton School[1] and St Paul's School, London[2] where he developed an early (and ultimately lifelong) interest in the biological sciences. While at St Paul's School at the age of 12, Miller met and became close friends with Oliver Sacks and Oliver's best friend Eric Korn, friendships which remained crucial throughout the rest of their lives. In 1953, before leaving secondary school, he performed comedy several times on the BBC radio program Under Twenty Parade.[3] Miller studied natural sciences and medicine at St John's College, Cambridge (MB BChir, 1959), where he was a member of the Cambridge Apostles before going on to train at University College Hospital in London.[citation needed]
While studying medicine, Miller was involved in the Cambridge Footlights, appearing in the revues Out of the Blue (1954) and Between the Lines (1955). Good reviews for these shows, and for Miller's performances in particular, led to him performing on a number of radio and television shows while continuing his studies; these included appearances on Saturday Night on the Light, Tonight and Sunday Night at the London Palladium. He qualified as a medical doctor in 1959 and then worked as a hospital house officer for two years, including at the Central Middlesex Hospital as house physician for gastroenterologist Francis Avery Jones.
1960s: Beyond the FringeEdit
Miller (far right) in Beyond the Fringeon Broadway, with (from left) Dudley Moore, Alan Bennett and Peter Cook.
Miller helped to write and produce the musical revueBeyond the Fringe, which premiered at the Edinburgh Festival in August 1960. This launched, in addition to his own, the careers of Alan Bennett, Peter Cook and Dudley Moore. Miller quit the show shortly after its move from London to Broadway in 1962, and took over as editor and presenter of the BBC's arts programme Monitor in 1965. The Monitorappointment arose because Miller had approached Huw Wheldon about taking up a place on the BBC's director training course. Wheldon assured him that he would "pick it up as he went along".[citation needed]
Miller's first experience of directing a stage-play was for John Osborne, whose Under Plain Cover he directed in 1962.[4] In 1964, he directed the play The Old Glory by the American poet Robert Lowell in New York City. It was the first play produced at the American Place Theatre and starred Frank Langella, Roscoe Lee Brown, and Lester Rawlins. The play won five Obie Awards in 1965 including an award for "Best American Play" as well as awards for Langella, Brown and Rawlins.[5][6][7][8]
He wrote, produced, and directed an adaptation for television of Alice in Wonderland (1966) for the BBC. He followed this with Whistle and I'll Come to You(1968) starring Michael Hordern, a television adaptation of M. R. James's 1904 ghost story "Oh, Whistle, and I'll Come to You, My Lad". He produced a National Theatre Company production of The Merchant of Venice starring Sir Laurence Olivier. He later resigned as associate director.
1970s: Medical history and operaEdit
Miller held a research fellowship in the history of medicine at University College London from 1970 to 1973. In 1974, he also started directing and producing operas for Kent Opera and Glyndebourne, followed by a new production of The Marriage of Figaro for English National Opera in 1978. Miller's other turns as an opera director included productions of Rigoletto (in 1975 and 1982) and the operetta The Mikado (in 1987).
Miller drew upon his own experiences as a physician as writer and presenter of the BBC television series The Body in Question (1978),[9] which caused some controversy for showing the dissection of a cadaver. For a time, he was a vice-president of the Campaign for Homosexual Equality.[10]
1980s: Shakespeare and neuropsychologyEdit
In 1980, Miller was persuaded to join the troubled BBC Television Shakespeare project (1978–85). He became producer (1980–82) and directed six of the plays himself, beginning with a well received Taming of the Shrew starring John Cleese. In the early 1980s, Miller was a popular and frequent guest on PBS' Dick Cavett Show.
Miller wrote and presented the BBC television series, and accompanying book, States of Mind in 1983 and the same year directed Roger Daltrey as Macheath, the outlaw hero of the BBC's production of John Gay's 1728 ballad opera, The Beggar's Opera. He also became chair of Edinburgh Festival Fringeboard of directors.[citation needed] In 1984, he studied neuropsychology with Dr. Sandra Witelson at McMaster University in Hamilton, Ontario, Canada, before becoming a neuropsychology research fellow at the University of Sussex the following year.
In 1990, Miller wrote and presented a joint BBC/Canadian production entitled, Born Talking: A Personal Inquiry into Language. The four-part series looked into the acquisition of language, and complexities surrounding language production, with special focus on sign language used by deaf people. This interest was contemporaneous with his friend Oliver Sacks' immersion in, and writing/publishing a book about Deaf Culture and deaf people entitled Seeing Voices. Miller then wrote and presented the television series Madness (1991) and Jonathan Miller on Reflection (1998). The five-part Madness series ran on PBS in 1991. It featured a brief history of madness and interviews with psychiatric researchers, clinical psychiatrists, and patients in therapy sessions. In 1992, Opera Omaha staged the United States premiere of the Gioachino Rossini's 1819 opera Ermione, directed by Miller.
2000s: Atheism and return to directingEdit
In 2004, Miller wrote and presented a television series on atheism entitled Atheism: A Rough History of Disbelief (more commonly referred to as Jonathan Miller's Brief History of Disbelief) for BBC Four, exploring the roots of his own atheism and investigating the history of atheism in the world. Individual conversations, debates and discussions for the series that could not be included due to time constraints were aired in a six-part series entitled The Atheism Tapes. He also appeared on a BBC Two programme in February 2004, called What the World Thinks of God appearing from New York. The original three-part series aired on public television in the United States in 2007.[11]
In 2007, Miller directed The Cherry Orchard at The Crucible, Sheffield, his first work on the British stage for 10 years. He also directed Monteverdi's L'Orfeo in Manchester and Bristol, and Der Rosenkavalier in Tokyo and gave talks throughout Britain during 2007 called An Audience with Jonathan Miller in which he spoke about his life for an hour and then fielded questions from the audience. He also curated an exhibition on camouflage at the Imperial War Museum. He appeared at the Royal Society of the Arts in London discussing humour (4 July 2007) and at the British Library on religion (3 September 2007).
In January 2009, after a break of 12 years, Miller returned to the English National Opera to direct his own production of La Bohème, notable for its 1930s setting. This same production ran at the Cincinnati Opera in July 2010, also directed by Miller.
On 15 September 2010 Miller, along with 54 other public figures, signed an open letter published in The Guardian, stating their opposition to Pope Benedict XVI's state visit to the UK.[12] In April and May 2011, Miller directed Verdi's La Traviata in Vancouver, Canada,[13] and in February and March 2012, Mozart's Cosi fan tutte in Washington, DC.[14]
On 25 November 2015 the University of London awarded Miller an honorary degree in Literature.[15]
Personal lifeEdit
Miller married Rachel Collet in 1956. They had two sons and a daughter.[16] From 1961 to his death he lived on Gloucester Crescent in Camden Town, north London.[17] In November 2019 Miller died at the age of 85 following a long battle with Alzheimer's.[18][19]
Parodies and representationsEdit
Stevie Smith, a friend of his mother Betty Miller, "rather disloyally" included a thinly-disguised and uncomplimentary version of the nine-year-old Miller, "precocious and brattish… constantly demanding attention", in her short story 'Beside the Seaside: A Holiday with Children' (1949).[20]
Private Eye (which had a falling-out with Miller[21]) occasionally lampooned him under the name "Dr Jonathan", depicting him as a Dr Johnson-like self-important man of learning.[22]
In the film for television Not Only But Always about the careers of Peter Cook and Dudley Moore, Jonathan Aris played Jonathan Miller as a young man; Aris reprised the role in the BBC Radio 4 play Good Evening (2008) by Roy Smiles.
Along with the other members of Beyond the Fringe, he is portrayed in the play Pete and Dud: Come Again by Chris Bartlett and Nick Awde.
In the BBC Radio Four series The Burkiss Wayedition 35, broadcast on 2 April 1979, he was impersonated by Nigel Rees in a fairly lengthy parody "The Blood Gushing All over the Screen in Question", in which the history of nasty diseases was traced and the style of Miller's presentation was sent up. It was written by Andrew Marshalland David Renwick
In the 1980s a puppet of Miller appeared frequently in Spitting Image sketches, most notably "Bernard Levin and Jonathan Miller Talk Bollocks".
In series 4, episode 6 of Peep Show, Jez is explaining that a "Mellon-Off" involves a competition between men stood with melons on their erections, with the first man whos melon falls off declared the loser. Mark replies, "Right, and who won – Gore Vidal or Dr Jonathan Miller?"
XXXXXXXX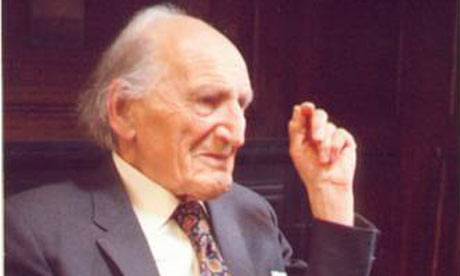 Harold J. Blackham (1903-2009)
Francis Schaeffer (1912-1984)
Jacques Monod (1910-1976), Nobel Prize in Physiology or Medicine (1965)
CRIMES AND MISDEMEANORS was written and directed by Woody Allen
Judah has his mistress eliminated through his brother's underworld connections
Anjelica Huston
__
April 14, 2016
Jonathan Miller/ , London,
Dear Dr. Miller,
Wikipedia noted, "In 2004, Miller wrote and presented a TV series on atheism entitled Atheism: A Rough History of Disbelief (more commonly referred to as Jonathan Miller's Brief History of Disbelief) for BBC Four. I watched that complete series and did not see any reference to Antony Flew which I thought was strange since he was such a prominent atheist for so long. Maybe it is because he left atheism behind. Actually I corresponded with him several times in the 1990's and sent him both material from Francis Schaeffer and Adrian Rogers. Did you know that back in the 1960's Francis Schaeffer mentioned you in one of his speeches:
There are art forms expressing the pessimism. I like this quote because I think he will be one of the coming men in England…I like to quote Jonathan Miller. Jonathan Miller is going to be one of the important men in England and I am perfectly convinced of this at this time. In an interview as he shrugged his shoulders he said there are only two humanist painters left and they are Francis Bacon and Alberto Giacometti and he pointed out why, and these were pessimistic men. The interesting thing is what he was saying is that these two men wouldn't have been considered humanist artists a certain number of years ago because they both were so black and so pessimistic. So we find Francis Bacon is in complete revolt, and I think he is one of the great forces too. His awful paintings in which humanity is just smashed and bloodied and humanity becomes a side of beef smashed into nothing except dust. Then on the other hand you have Alberto Giacometti who said before his death "I have searched all my life for the essence of man and I never found it and if I ever found it, it would be so horrible that no one could look at it."
You must see that this something to do with these people's lives too and as we go into it. You have this pessimistic concept, you have a shift in the other art forms. For example, if you are thinking of America's 20th Century Novel, it began to move into the area of modern man in a very strong way. These novelists always made moral judgments. Maybe they were perverse moral judgments. Maybe they were judgments that we as Christians scream against, but they were moral judgments, but now we go to the opposite end with Capote's COLD BLOOD and just his camera saying click, click , click, and there are no moral judgments. Man has died. It isn't that man has the wrong judges but there are no judges. It has taken on the place where the human's value is just gone.
I know that you are active in the BRITISH HUMANIST ASSOCIATION so I thought this short letter may interest you.
H. J. Blackham was the founder of the BRITISH HUMANIST ASSOCIATION and he asserted:
"On humanist assumptions, life leads to nothing, and every pretense that it does not is a deceit. If there is a bridge over a gorge which spans only half the distance and ends in mid-air, and if the bridge is crowded with human beings pressing on, one after the other they fall into the abyss. The bridge leads nowhere, and those who are pressing forward to cross it are going nowhere….It does not matter where they think they are going, what preparations for the journey they may have made, how much they may be enjoying it all. The objection merely points out objectively that such a situation is a model of futility"( H. J. Blackham, et al., Objections to Humanism (Riverside, Connecticut: Greenwood Press, 1967).
On John Ankerberg's show in 1986 there was a debate between Dr. Paul Kurtz, and Dr. Norman Geisler and when part of the above quote was read, Dr. Kurtz responded:
I think you may be quoting Blackham out of context because I've heard Blackham speak, and read much of what he said, but Blackham has argued continuously that life is full of meaning;
With that in mind I wanted to ask you what does the BRITISH HUMANIST ASSOCIATION have to offer in the area of meaning and values? Francis Schaeffer two months before he died said if he was talking to a gentleman he was sitting next to on an airplane about Christ he wouldn't start off quoting Bible verses. Schaeffer asserted:
I would go back rather to their dilemma if they hold the modern worldview of the final reality only being energy, etc., I would start with that. I would begin as I stress in the book THE GOD WHO IS THERE about their own [humanist] prophets who really show where their view goes. For instance, Jacques Monod, Nobel Prize winner from France, in his book NECESSITY AND CHANCE said there is no way to tell the OUGHT from the IS. In other words, you live in a totally silent universe.
The men like Monod and Sartre or whoever the man might know that is his [humanist] prophet and they point out quite properly and conclusively what life is like, not just that there is no meaningfulness in life but everyone according to modern man is just living out some kind of game plan. It may be knocking 1/10th of a second off a downhill ski run or making one more million dollars. But all you are doing is making a game plan within the mix of a meaningless situation. WOODY ALLEN exploits this very strongly in his films. He really lives it. I feel for that man, and he has expressed it so thoroughly in ANNIE HALL and MANHATTAN and so on.
According to the Humanist worldview Jacques Monod the universe is silent about values and therefore his good friend Woody Allen demonstrated this very fact so well in his 1989 movie CRIMES AND MISDEMEANORS. In other words, if we can't get our values from the Bible then the answer is MIGHT MAKES RIGHT!!!!
I CHALLENGE YOU TO TAKE 90 MINUTES AND WATCH THE MOVIE "CRIMES AND MISDEMEANORS" AND THEN ANSWER THE QUESTION: "What reason is there that Judah should not have his mistress eliminated if there is no God and afterlife of judgment and rewards?"
King Solomon closed the Book of Ecclesiastes (Richard Dawkins' favorite Book of the Bible) with these words, "The end of the matter; all has been heard. Fear God and keep his commandments, for this is the whole duty of man. For God will bring every deed into judgment, with[d] every secret thing, whether good or evil." With that in mind I have enclosed a short booklet called THIS WAS YOUR LIFE!
Thank you again for your time. I know how busy you are.
Everette Hatcher, everettehatcher@gmail.com, http://www.thedailyhatch.org, cell ph 501-920-5733, Box 23416, LittleRock, AR 72221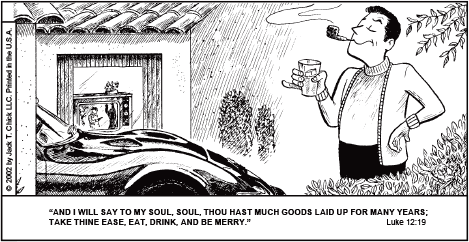 Page 2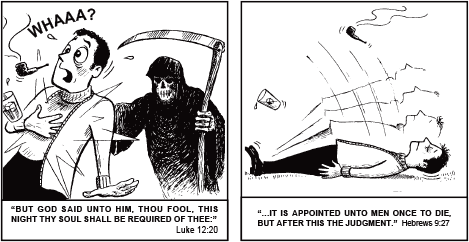 Page 3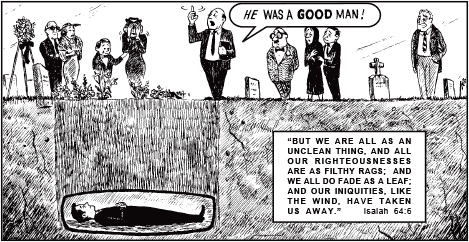 Page 4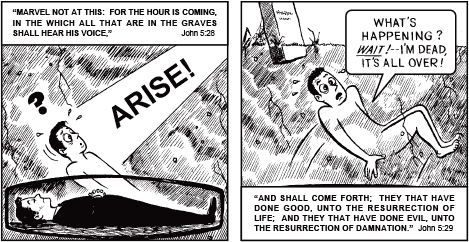 Page 5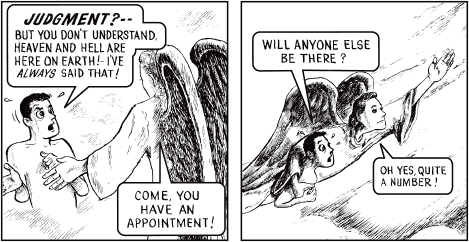 Page 6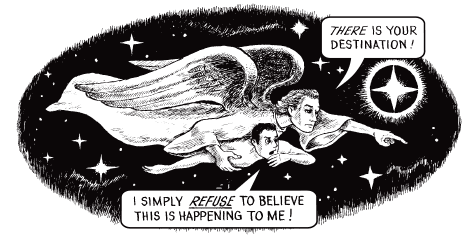 Page 7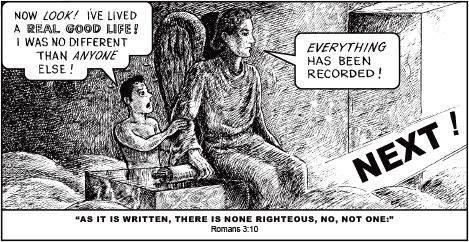 Page 8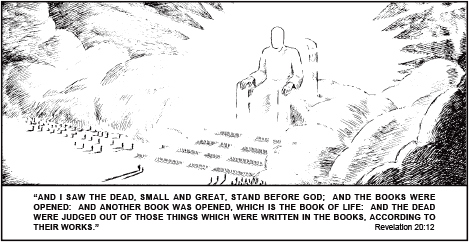 Page 9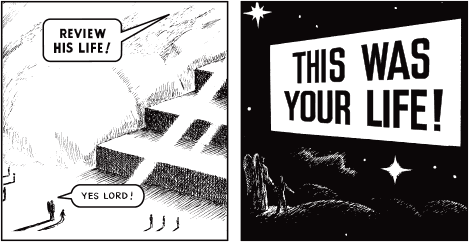 Page 10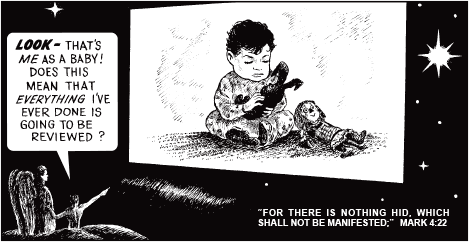 Page 11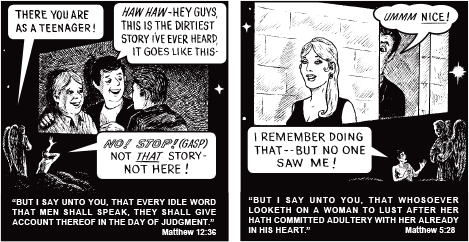 Page 12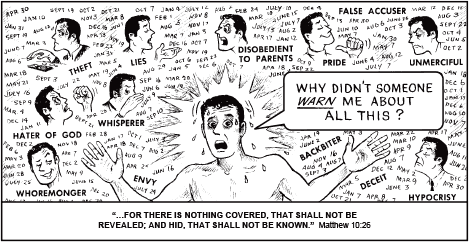 Page 13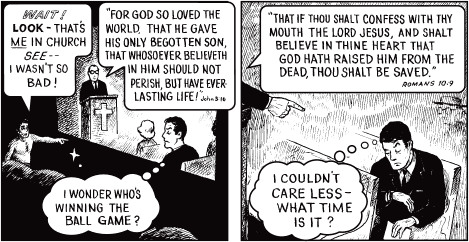 Page 14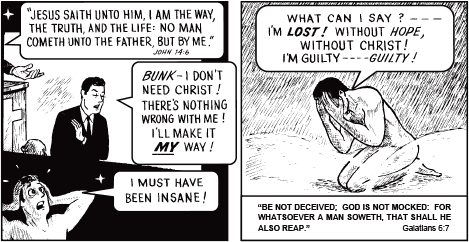 Page 15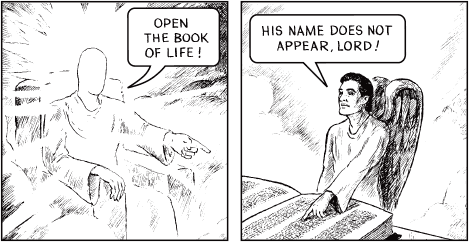 Page 16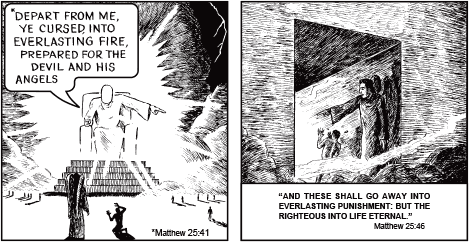 Page 17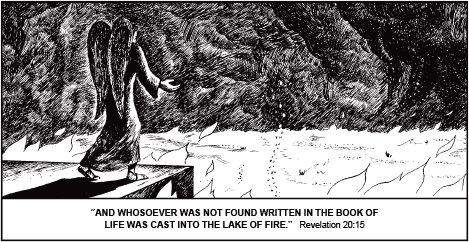 Page 18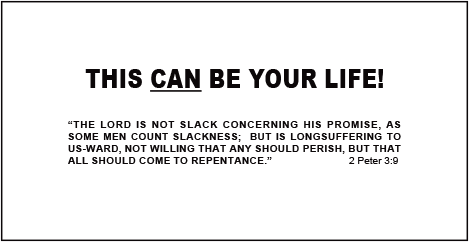 Page 19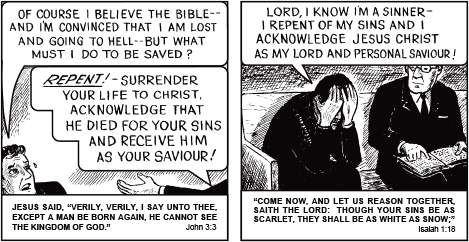 Page 20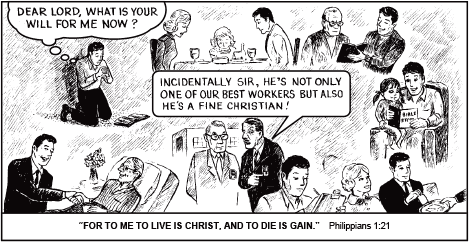 Page 21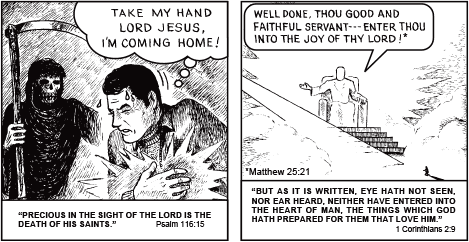 Page 22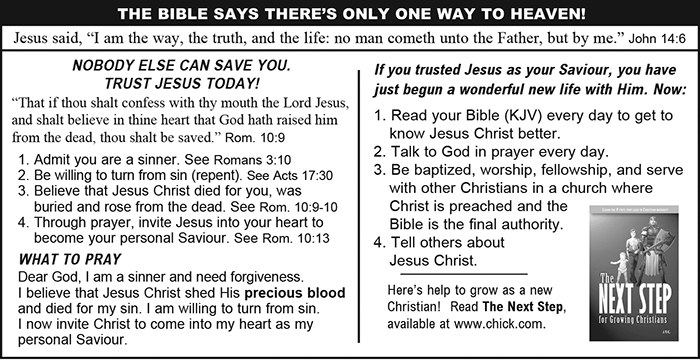 —