_
_
Richard Dawkins and Ricky Gervais
_
August 30, 2019
Richard Dawkins c/o Richard Dawkins Foundation,
Washington, DC 20005
Dear Mr. Dawkins,
The answer to find meaning in life is found in putting your faith and trust in Jesus Christ. The Bible is true from cover to cover and can be trusted.
On August 28, 2019 you tweeted:
Beethoven's heiliger Dankgesang: lunchtime listening inspired by Aldous Huxley's Spandrell who tries to persuade Rampion (the DH Lawrence character) that the music proves God. Rampion demurs, but on spurious aesthetic grounds rather than because art can't deliver such a proof
I tweeted in response:
Charles Darwin: formerly [art] gave me considerable, and music very great delight. My mind seems to have become a kind of machine…The loss of these tastes is a loss of happiness
Just like Darwin you lost what little faith you had not overnight but it was over time. Also your love of music made me think of you when I read the book Charles Darwin: his life told in an autobiographical chapter, and in a selected series of his published letters because of what Darwin said about science causing him to lose his aesthetic tastes. I am going to quote some of Charles Darwin's own words and then include the comments of Francis Schaeffer on those words.
Charles Darwin
CHARLES DARWIN'S AUTOBIOGRAPHY. Addendum. Written May 1st, 1881 [the year before his death].
"I have said that in one respect my mind has changed during the last twenty or thirty years. Up to the age of thirty, or beyond it, poetry of many kinds, such as the works of Milton, Gray, Byron, Wordsworth, Coleridge, and Shelley, gave me great pleasure, and even as a schoolboy I took intense delight in Shakespeare, especially in the historical plays. I have also said that formerly pictures gave me considerable, and music very great delight. But now for many years I cannot endure to read a line of poetry: I have tried lately to read Shakespeare, and found it so intolerably dull that it nauseated me. I have also almost lost my taste for pictures or music. Music generally sets me thinking too energetically on what I have been at work on, instead of giving me pleasure. I retain some taste for fine scenery, but it does not cause me the exquisite delight which it formerly did….My mind seems to have become a kind of machine for grinding general laws out of large collections of facts, but why this should have caused the atrophy of that part of the brain alone, on which the higher tastes depend, I cannot conceive….The loss of these tastes is a loss of happiness, and may possibly be injurious to the intellect, and more probably to the moral character, by enfeebling the emotional part of our nature."
Francis Schaeffer commented:
This is the old man Darwin writing at the end of his life. What he is saying here is the further he has gone on with his studies the more he has seen himself reduced to a machine as far as aesthetic things are concerned. I think this is crucial because as we go through this we find that his struggles and my sincere conviction is that he never came to the logical conclusion of his own position, but he nevertheless in the death of the higher qualities as he calls them, art, music, poetry, and so on, what he had happen to him was his own theory was producing this in his own self just as his theories a hundred years later have produced this in our culture.
Darwin, C. R. to Fordyce, John, 7 May 1879
"I may state that my judgment often fluctuates . . . In my most extreme fluctuations I have never been an Atheist in the sense of denying the existence of a God. I think that generally (and more and more as I grow older), but not always, that an Agnostic would be the more correct description of my state of mind."
Francis Schaeffer asserted:
What we find now is that he comes to the place in being agnostic, but as we read through this section on religion what we find is in reality his reason leads him against this position, which is interesting but his theory makes him accept the position of agnosticism….. I think what you have in Darwin is a magnificent example, although a sad one of what I lecture on in apologetics, and that is if a man takes a set of nonchristian presuppositions he is forced eventually to be in a place of tension. The more consistent he is with his own nonchristian presuppositions the more he is away from the real world. When he is closer to the real world then he is more illogical to his own presuppositions.
Darwin, C. R. to Doedes, N. D., 2 Apr 1873
"But I may say that the impossibility of conceiving that this grand and wondrous universe, with our conscious selves, arose through chance, seems to me the chief argument for the existence of God; but whether this is an argument of real value, I have never been able to decide."
Francis Schaeffer observed:
So he sees here exactly the same that I would labor and what Paul gives in Romans chapter one, and that is first this tremendous universe [and it's form] and the second thing, the mannishness of man and the concept of this arising from chance is very difficult for him to come to accept and he is forced to leap into this, his own kind of Kierkegaardian leap, but he is forced to leap into this because of his presuppositions but when in reality the real world troubles him. He sees there is no third alternative. If you do not have the existence of God then you only have chance. In my own lectures I am constantly pointing out there are only two possibilities, either a personal God or this concept of the impersonal plus time plus chance and Darwin understood this . You will notice that he divides it into the same exact two points that Paul does in Romans chapter one into and that Carl Gustav Jung (1875-1961) will in the problem of existence, the external universe, and man and his consciousness. Paul points out there are these two steps that man is confronted with…
______________
Here below is the Romans passage that Schaeffer is referring to and verse 19 refers to what Schaeffer calls "the mannishness of man" and verse 20 refers to Schaeffer's other point which is "the universe and it's form."Romans 1:18-22Amplified Bible (AMP) 18 For God's [holy] wrath and indignation are revealed from heaven against all ungodliness and unrighteousness of men, who in their wickedness repress and hinder the truth andmake it inoperative. 19 For that which is known about God is evident to them and made plain in their inner consciousness, because God [Himself] has shown it to them. 20 For ever since the creation of the world His invisible nature and attributes, that is, His eternal power and divinity, have been made intelligible andclearly discernible in and through the things that have been made (His handiworks). So [men] are without excuse [altogether without any defense or justification], 21 Because when they knew and recognized Him as God, they did not honor andglorify Him as God or give Him thanks. But instead they became futile andgodless in their thinking [with vain imaginings, foolish reasoning, and stupid speculations] and their senseless minds were darkened. 22 Claiming to be wise, they became fools [professing to be smart, they made simpletons of themselves]
In 1879 Charles Darwin was applied to by a German student, in a similar manner. The letter was answered by a member of my father's family, who wrote:–
"Mr. Darwin…considers that the theory of Evolution is quite compatible with the belief in a God; but that you must remember that different persons have different definitions of what they mean by God."
Francis Schaeffer commented:
You find a great confusion in his writings although there is a general structure in them. Here he says the word "God" is alright but you find later what he doesn't take is a personal God. Of course, what you open is the whole modern linguistics concerning the word "God." is God a pantheistic God? What kind of God is God? Darwin says there is nothing incompatible with the word "God."
This, however, did not satisfy the German youth, who again wrote to my father, and received from him the following reply:—
" Science has nothing to do with Christ, except in so far as the habit of scientific research makes a man cautious in admitting evidence. For myself, I do not believe that there ever has been any revelation."
Francis Schaeffer observed:
So he has come to the place as an old man that he doesn't believe there has been any revelation. In his younger years he held a different position.
The passages which here follow are extracts, somewhat abbreviated, from a part of the Autobiography, written in 1876, in which my father gives the history of his religious views:—"During these two years* (ft note *October 1836 to January 1839.) I was led to think much about religion. Whilst on board the Beagle I was quite orthodox, and I remember being heartily laughed at by several of the officers (though themselves orthodox) for quoting the Bible as an unanswerable authority on some point of morality.
Francis Schaeffer noted:
So you find that as a younger man he did accept the Bible. As an older man he has given up revelation but he is not satisfied with his own answers. He is caught in the tension that modern man is caught in. He is a prefiguration of the modern man and he himself contributed to. Then Darwin goes on and tells us why he gave up the Bible.
I suppose it was the novelty of the argument that amused them. But I had gradually come by this time, i.e. 1836 to 1836, to see that the Old Testament was no more to be trusted than the sacred books of the Hindoos. The question then continually rose before my mind and would not be banished,—is it credible that if God were now to make a revelation to the Hindoos, he would permit it to be connected with the belief in Vishnu, Siva, &c., as Christianity is connected with the Old Testament? This appeared to me utterly incredible.
Francis Schaeffer asserted:
Darwin is saying that he gave up the New Testament because it was connected to the Old Testament. He gave up the Old Testament because it conflicted with his own theory. Did he have a real answer himself and the answer is no. At the end of his life we see that he is dehumanized by his position and on the other side we see that he never comes to the place of intellectual satisfaction for himself that his answers were sufficient.
"BUT I WAS VERY UNWILLING TO GIVE UP MY BELIEF; I feel sure of this, for I can well remember often and often inventing day-dreams of old letters between distinguished Romans, and manuscripts being discovered at Pompeii or elsewhere, which confirmed in the most striking manner all that was written in the Gospels.
Francis Schaeffer commented:
This is very sad. He lies on his bunk and the Beagle tosses and turns and he makes daydreams, and his dreams and hopes are that someone would find in Pompeii or some place like this, an old manuscript by a distinguished Roman that would put his stamp of authority on it, which would be able to show that Christ existed. This is undoubtedly what he is talking about. Darwin gave up this hope with great difficulty. I think he didn't want to come to the position where his accepted presuppositions were driving him. He didn't want to give it up, just as an older man he understood where it would lead…
———–
The area of Biblical Archaeology has advanced so much since Darwin wrote these words in the 19th century!!!!! DR Sulston ASK YOURSELF THIS SIMPLE QUESTION BEFORE YOU PUT YOUR FAITH IN THE ACCURACY OF THE SCRIPTURES: Is the Bible historically accurate and have I taken the time to examine the evidence? Here are some of the posts I have done in the past on the subject and if you like you could just google these subjects: 1. The Babylonian Chronicle, of Nebuchadnezzars Siege of Jerusalem, 2. Hezekiah's Siloam Tunnel Inscription. 3. Taylor Prism (Sennacherib Hexagonal Prism), 4. Biblical Cities Attested Archaeologically. 5. The Discovery of the Hittites, 6.Shishak Smiting His Captives, 7. Moabite Stone, 8. Black Obelisk of Shalmaneser III, 9A Verification of places in Gospel of John and Book of Acts., 9B Discovery of Ebla Tablets. 10. Cyrus Cylinder, 11. Puru "The lot of Yahali" 9th Century B.C.E., 12. The Uzziah Tablet Inscription, 13. The Pilate Inscription, 14. Caiaphas Ossuary, 14 B Pontius Pilate Part 2, 14c. Three greatest American Archaeologists moved to accept Bible's accuracy through archaeology.,
"But I found it more and more difficult, with free scope given to my imagination, to invent evidence which would suffice to convince me. Thus disbelief crept over me at a very slow rate, but was at last complete. THE RATE WAS SLOW that I felt no distress. Although I did not think much about the existence of a personal God until a considerably later period of my life,"
Francis Schaeffer commented:
So there is something deficient in his position from the beginning. The word of God if it is going to mean something, must mean a personal God. The word "God" is without much meaning otherwise.
_________________
Francis Schaeffer noted that in Darwin's 1876 Autobiography that Darwin he is going to set forth two arguments for God in this and again you will find when he comes to the end of this that he is in tremendous tension. Darwin wrote,
"At the present day the most usual argument for the existence of an intelligent God is drawn from the deep inward conviction and feelings which are experienced by most persons.Formerly I was led by feelings such as those just referred to (although I do not think that the religious sentiment was ever strongly developed in me), to the firm conviction of the existence of God and of the immortality of the soul. In my Journal I wrote that whilst standing in the midst of the grandeur of a Brazilian forest, 'it is not possible to give an adequate idea of the higher feelings of wonder, admiration, and devotion which fill and elevate the mind.' I well remember my conviction that there is more in man than the mere breath of his body; but now the grandest scenes would not cause any such convictions and feelings to rise in my mind. It may be truly said that I am like a man who has become COLOUR-BLIND."
Francis Schaeffer remarked:
Now Darwin says when I look back and when I look at nature I came to the conclusion that man can not be just a fly! But now Darwin has moved from being a younger man to an older man and he has allowed his presuppositions to enter in to block his logic, these things at the end of his life he had no intellectual answer for. To block them out in favor of his theory. Remember the letter of his that said he had lost all aesthetic senses when he had got older and he had become a clod himself. Now interesting he says just the same thing, but not in relation to the arts, namely music, pictures, etc, but to nature itself. Darwin said, "But now the grandest scenes would not cause any such convictions and feelings to rise in my mind. It may be truly said that I am like a man who has become colour-blind…" So now you see that Darwin's presuppositions have not only robbed him of the beauty of man's creation in art, but now the universe. He can't look at it now and see the beauty. The reason he can't see the beauty is for a very, very , very simple reason: THE BEAUTY DRIVES HIM TO DISTRACTION. THIS IS WHERE MODERN MAN IS AND IT IS HELL. The art is hell because it reminds him of man and how great man is, and where does it fit in his system? It doesn't. When he looks at nature and it's beauty he is driven to the same distraction and so consequently you find what has built up inside him is a real death, not only the beauty of the artistic but the beauty of nature. He has no answer in his logic and he is left in tension. He dies and has become less than human because these two great things (such as any kind of art and the beauty of nature) that would make him human stand against his theory.
________________
Darwin like you was consistent with his view of the UNIFORMITY OF NATURAL CAUSES in a closed system and it cost him the love of music, art and the beauty of nature. TWO OTHER ALSO HELD THIS SAME view of uniformity of natural causes in a closed system in 1978 when their hit song DUST IN THE WIND rose to the top 10 in the music charts.
_______________________________________
IF WE ARE LEFT WITH JUST THE MACHINE THEN WHAT IS THE FINAL CONCLUSION IF THERE WAS NO PERSONAL GOD THAT CREATED US? I sent you a CD that starts off with the song DUST IN THE WIND by Kerry Livgren of the group KANSAS which was a hit song in 1978 when it rose to #6 on the charts because so many people connected with the message of the song. It included these words, "All we do, crumbles to the ground though we refuse to see, Dust in the Wind, All we are is dust in the wind, Don't hang on, Nothing lasts forever but the Earth and Sky, It slips away, And all your money won't another minute buy."
Kerry Livgren himself said that he wrote the song because he saw where man was without a personal God in the picture. Solomon pointed out in the Book of Ecclesiastes that those who believe that God doesn't exist must accept three things. FIRST, death is the end and SECOND, chance and time are the only guiding forces in this life. FINALLY, power reigns in this life and the scales are never balanced. The Christian can face death and also confront the world knowing that it is not determined by chance and time alone and finally there is a judge who will balance the scales.
Both Kerry Livgren and the bass player Dave Hope of Kansas became Christians eventually. Kerry Livgren first tried Eastern Religions and Dave Hope had to come out of a heavy drug addiction. I was shocked and elated to see their personal testimony on The 700 Club in 1981 and that same interview can be seen on You Tube today. Livgren lives in Topeka, Kansas today where he teaches "Diggers," a Sunday school class at Topeka Bible Church. DAVE HOPE is the head of Worship, Evangelism and Outreach at Immanuel Anglican Church in Destin, Florida.
Thank you again for your time and I know how busy you are.
Everette Hatcher, everettehatcher@gmail.com, http://www.thedailyhatch.org, cell ph 501-920-5733, Box 23416, LittleRock, AR 72221, United States
Francis Schaeffer below:
Richard Dawkins vs John Lennox | The God Delusion Debate
Ben Stein vs. Richard Dawkins Interview

XXXX Peter Singer – The Genius of Darwin: The Uncut Interviews – Richard Dawkins
XXXXXXX
__
__
Science Confirms the Bible with Ken Ham
__
Schaeffer with his wife Edith in Switzerland.
Richard Dawkins and John Lennox
_
_
Francis and Edith Schaeffer seen below:
__
_
Dawkins, Hitchens, Dennett, Harris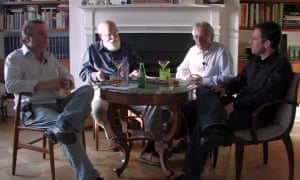 Canary Islands 2014: Harold Kroto and Richard Dawkins
__
Francis Schaeffer pictured below:
The Basis of Human Dignity by Francis Schaeffer
Richard Dawkins, founder of the Richard Dawkins Foundation for Reason and Science. Credit: Don Arnold Getty Images
—
Francis Schaeffer in 1984
Christian Manifesto by Francis Schaeffer
Francis Schaeffer in 1982
—-
Whatever Happened to the Human Race? Episode 1
—
—
–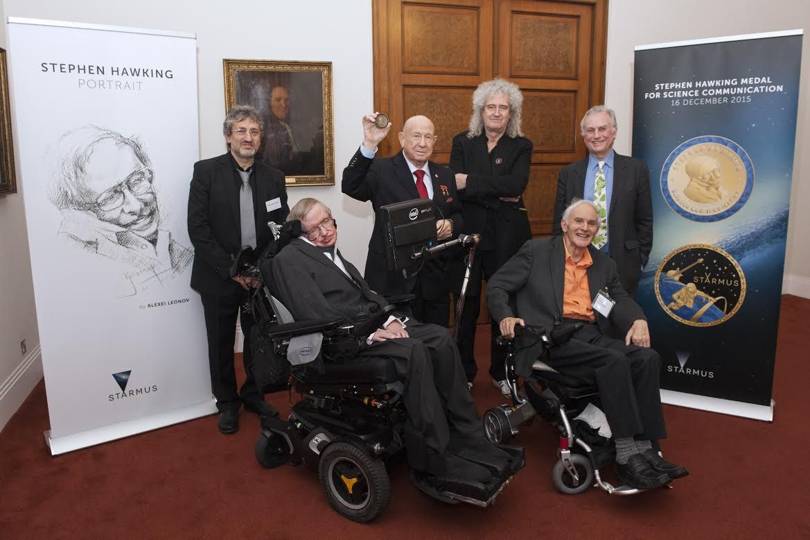 Garik Israelian, Stephen Hawking, Alexey Leonov, Brian May, Richard Dawkins and Harry Kroto
—-
—-
—-
Dark History of Evolution-Henry Morris, Ph.D.
—-
Featured artist is Leonardo da Vinci
Leonardo da Vinci: brilliant and universalby H.R. Rookmaaker It's not easy to summarize the contributions of Leonardo in a short space. For Leonardo was an extraordinarily diverse man: musician, fortress builder, engineer, eminent equestrian, sculptor, painter, architect, anatomist, naturalist, and art theoretician. He was a man with far too diverse interests; as a result many of his ideas remained in their concept stage and he managed to carry out or complete only a fraction of all that his inventive spirit considered or imagined. Moreover, some of his important works – the fresco of the Battle of Anghiari in Florence and the huge statue of a horseman in Milan – were destroyed during his lifetime, so that his legacy became even more fragmented. Nevertheless, he is and will remain a figure who can only be underrated for it is hardly possible to judge him too highly. Why? Without his influence, Italian painting, especially in Northern Italy during the sixteenth century and into the seventeenth century, would certainly have developed differently. Yet, this is not the greatest of his contributions. His buildings and designs are not without interest; neither are his writings about art theory. But in these things he was not alone. The talents that earned him such an eminent position in the court at Milan – including horsemanship, musicianship and his work as building engineer – naturally has less significance for later generations. His engineering projects, which included a design for an aeroplane, were so far ahead of his time that their true value is only now fully appreciated, yet we cannot say for sure that without Leonardo's inventions the course of technology would have developed differently. So, what essentially does give this man such and exceptional position in history? We believe that though Leonardo was and is such a fascinating figure, it is especially in the field of drawing and science – or rather, in connecting the two – that his greatest contribution is to be found. As a student Leonardo worked for years in the studio of Verrocchio and learnt there the art of a very exact representation of reality – a number of drapery studies in the exhibition attest to this. But Leonardo was the first person to go on and make use of his new skills in the service of science. That was his greatest contribution and his greatest service to the world. He was the first one to record his anatomical findings in precise drawings – so exact that they are still of scientific merit. Leonardo's observations in the area of the natural sciences were preserved by his never-resting drawing pencil. And in the connection between the exact sciences (in which he also broke new territory) and the art of exact drawing lies a principle upon which modern science (amongst others) is founded: modern medical science could not function without the very precise drawings which allowed Leonardo's discoveries to be shared with others. Anyone who understands the important role of drawing in engineering will realize that Leonardo's discovery also made modern applied science and technology possible. All this does not detract from his excellence as a 'free' sketcher. It is a feast to submit oneself to Leonardo's drawings – one may be tempted to say that his lines are flawless. Originally published in Dutch in Trouw, no date (between 1949 and 1956). Published in English in M. Hengelaar-Rookmaaker (ed.): H.R. Rookmaaker: The Complete Works 1, Piquant – Carlisle, 2003. Also obtainable as a CD-Rom. piquanteditions.com/product_info.php and piquanteditions.com/product_info.php
_____________
—-
Related posts:
On November 21, 2014 I received a letter from Nobel Laureate Harry Kroto and it said: …Please click on this URL http://vimeo.com/26991975 and you will hear what far smarter people than I have to say on this matter. I agree with them. Harry Kroto _________________ Below you have picture of 1996 Chemistry Nobel Prize Winner […]
The Beatles were "inspired by the musique concrète of German composer and early electronic music pioneer Karlheinz Stockhausen…" as SCOTT THILL has asserted. Francis Schaeffer noted that ideas of "Non-resolution" and "Fragmentation" came down German and French streams with the influence of Beethoven's last Quartets and then the influence of Debussy and later Schoenberg's non-resolution which is in total contrast […]
_______ On November 21, 2014 I received a letter from Nobel Laureate Harry Kroto and it said: …Please click on this URL http://vimeo.com/26991975 and you will hear what far smarter people than I have to say on this matter. I agree with them. Harry Kroto _________________ Below you have picture of 1996 Chemistry Nobel Prize […]
On November 21, 2014 I received a letter from Nobel Laureate Harry Kroto and it said: …Please click on this URL http://vimeo.com/26991975 and you will hear what far smarter people than I have to say on this matter. I agree with them. Harry Kroto ____________________ Below you have picture of 1996 Chemistry Nobel Prize Winner Dr. […]