____
Mick Jones today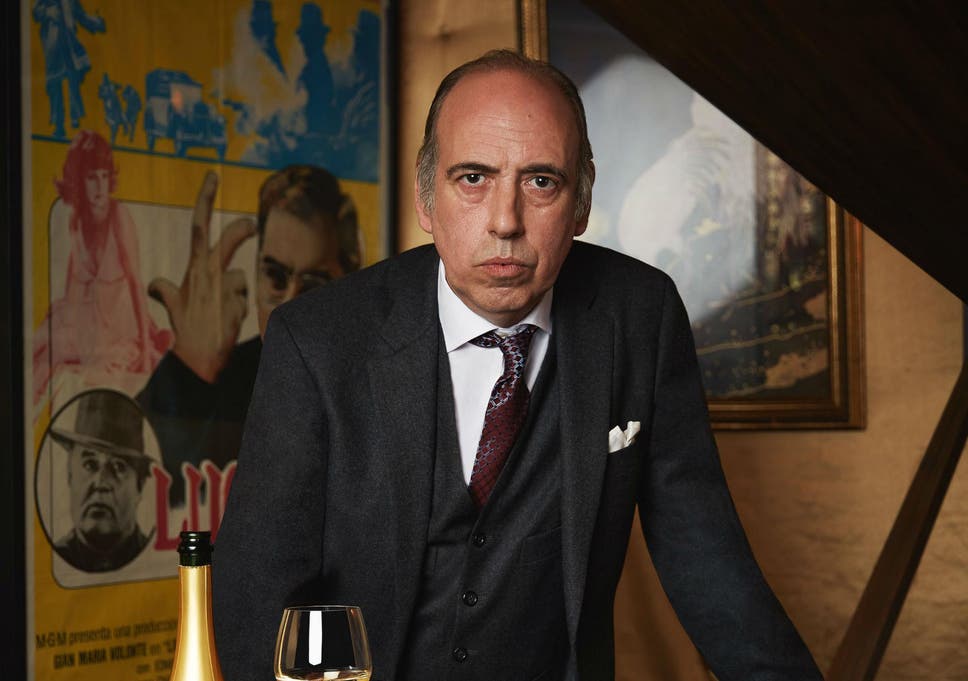 980 × 653
Images may be subject to copyright.
Learn More
Henry Rollins, Joe Strummer, and Johnny Cash
March 16, 2019
Mick Jones
London SE1 1GD
UK
Dear Mick,
I understand that you are Jewish. If Johnny Cash was here today, I bet he would share something like this below from the scriptures. Johnny was a student of the whole Bible. He wrote the book THE MAN IN WHITE about the apostle Paul and it took him 10 years to write and in that book you can tell that he spent much time in research asking Jewish leaders what life was like for the Jews in the 1st century in Palestine while being occupied by the Romans.
I know that you will spending lots of time in the scriptures and I wanted to share with you some key scriptures that talk about the Messiah. This article is by Dr. Hugh Ross:
<!–
–>
August 22, 2003
By Dr. Hugh Ross
Unique among all books ever written, the Bible accurately foretells specific events-in detail-many years, sometimes centuries, before they occur. Approximately 2500 prophecies appear in the pages of the Bible, about 2000 of which already have been fulfilled to the letter—no errors.
(The remaining 500 or so reach into the future and may be seen unfolding as days go by.) Since the probability for any one of these prophecies having been fulfilled by chance averages less than one in ten (figured very conservatively) and since the prophecies are for the most part independent of one another, the odds for all these prophecies having been fulfilled by chance without error is less than one in 102000 (that is 1 with 2000 zeros written after it)!
God is not the only one, however, who uses forecasts of future events to get people's attention. Satan does, too. Through clairvoyants (such as Jeanne Dixon and Edgar Cayce), mediums, spiritists, and others, come remarkable predictions, though rarely with more than about 60 percent accuracy, never with total accuracy. Messages from Satan, furthermore, fail to match the detail of Bible prophecies, nor do they include a call to repentance.
The acid test for identifying a prophet of God is recorded by Moses in Deuteronomy 18:21-22. According to this Bible passage (and others), God's prophets, as distinct from Satan's spokesmen, are 100 percent accurate in their predictions. There is no room for error.
As economy does not permit an explanation of all the Biblical prophecies that have been fulfilled, what follows in a discussion of a few that exemplify the high degree of specificity, the range of projection, and/or the "supernature" of the predicted events. Readers are encouraged to select others, as well, and to carefully examine their historicity.
---
(1) Some time before 500 B.C. the prophet Daniel proclaimed that Israel's long-awaited Messiah would begin his public ministry 483 years after the issuing of a decree to restore and rebuild Jerusalem (Daniel 9:25-26). He further predicted that the Messiah would be "cut off," killed, and that this event would take place prior to a second destruction of Jerusalem. Abundant documentation shows that these prophecies were perfectly fulfilled in the life (and crucifixion) of Jesus Christ. The decree regarding the restoration of Jerusalem was issued by Persia's King Artaxerxes to the Hebrew priest Ezra in 458 B.C., 483 years later the ministry of Jesus Christ began in Galilee. (Remember that due to calendar changes, the date for the start of Christ's ministry is set by most historians at about 26 A.D. Also note that from 1 B.C. to 1 A.D. is just one year.) Jesus' crucifixion occurred only a few years later, and about four decades later, in 70 A.D. came the destruction of Jerusalem by Titus.
(Probability of chance fulfillment = 1 in 105.)*
---
(2) In approximately 700 B.C. the prophet Micah named the tiny village of Bethlehem as the birthplace of Israel's Messiah (Micah 5:2). The fulfillment of this prophecy in the birth of Christ is one of the most widely known and widely celebrated facts in history.
(Probability of chance fulfillment = 1 in 105.)
---
(3) In the fifth century B.C. a prophet named Zechariah declared that the Messiah would be betrayed for the price of a slave—thirty pieces of silver, according to Jewish law-and also that this money would be used to buy a burial ground for Jerusalem's poor foreigners (Zechariah 11:12-13). Bible writers and secular historians both record thirty pieces of silver as the sum paid to Judas Iscariot for betraying Jesus, and they indicate that the money went to purchase a "potter's field," used—just as predicted—for the burial of poor aliens (Matthew 27:3-10).
(Probability of chance fulfillment = 1 in 1011.)
---
(4) Some 400 years before crucifixion was invented, both Israel's King David and the prophet Zechariah described the Messiah's death in words that perfectly depict that mode of execution. Further, they said that the body would be pierced and that none of the bones would be broken, contrary to customary procedure in cases of crucifixion (Psalm 22 and 34:20; Zechariah 12:10). Again, historians and New Testament writers confirm the fulfillment: Jesus of Nazareth died on a Roman cross, and his extraordinarily quick death eliminated the need for the usual breaking of bones. A spear was thrust into his side to verify that he was, indeed, dead.
(Probability of chance fulfillment = 1 in 1013.)
---
(5) The prophet Isaiah foretold that a conqueror named Cyrus would destroy seemingly impregnable Babylon and subdue Egypt along with most of the rest of the known world. This same man, said Isaiah, would decide to let the Jewish exiles in his territory go free without any payment of ransom (Isaiah 44:28; 45:1; and 45:13). Isaiah made this prophecy 150 years before Cyrus was born, 180 years before Cyrus performed any of these feats (and he did, eventually, perform them all), and 80 years before the Jews were taken into exile.
(Probability of chance fulfillment = 1 in 1015.)
---
(6) Mighty Babylon, 196 miles square, was enclosed not only by a moat, but also by a double wall 330 feet high, each part 90 feet thick. It was said by unanimous popular opinion to be indestructible, yet two Bible prophets declared its doom. These prophets further claimed that the ruins would be avoided by travelers, that the city would never again be inhabited, and that its stones would not even be moved for use as building material (Isaiah 13:17-22 and Jeremiah 51:26, 43). Their description is, in fact, the well-documented history of the famous citadel.
(Probability of chance fulfillment = 1 in 109.)
---
(7) The exact location and construction sequence of Jerusalem's nine suburbs was predicted by Jeremiah about 2600 years ago. He referred to the time of this building project as "the last days," that is, the time period of Israel's second rebirth as a nation in the land of Palestine (Jeremiah 31:38-40). This rebirth became history in 1948, and the construction of the nine suburbs has gone forward precisely in the locations and in the sequence predicted.
(Probability of chance fulfillment = 1 in 1018.)
---
(8) The prophet Moses foretold (with some additions by Jeremiah and Jesus) that the ancient Jewish nation would be conquered twice and that the people would be carried off as slaves each time, first by the Babylonians (for a period of 70 years), and then by a fourth world kingdom (which we know as Rome). The second conqueror, Moses said, would take the Jews captive to Egypt in ships, selling them or giving them away as slaves to all parts of the world. Both of these predictions were fulfilled to the letter, the first in 607 B.C. and the second in 70 A.D. God's spokesmen said, further, that the Jews would remain scattered throughout the entire world for many generations, but without becoming assimilated by the peoples or of other nations, and that the Jews would one day return to the land of Palestine to re-establish for a second time their nation (Deuteronomy 29; Isaiah 11:11-13; Jeremiah 25:11; Hosea 3:4-5 and Luke 21:23-24).
This prophetic statement sweeps across 3500 years of history to its complete fulfillment—in our lifetime.
(Probability of chance fulfillment = 1 in 120.)
---
(9) Jeremiah predicted that despite its fertility and despite the accessibility of its water supply, the land of Edom (today a part of Jordan) would become a barren, uninhabited wasteland (Jeremiah 49:15-20; Ezekiel 25:12-14). His description accurately tells the history of that now bleak region.
(Probability of chance fulfillment = 1 in 105.)
---
(10) Joshua prophesied that Jericho would be rebuilt by one man. He also said that the man's eldest son would die when the reconstruction began and that his youngest son would die when the work reached completion (Joshua 6:26). About five centuries later this prophecy found its fulfillment in the life and family of a man named Hiel (1 Kings 16:33-34).
(Probability of chance fulfillment = 1 in 107).
---
(11) The day of Elijah's supernatural departure from Earth was predicted unanimously—and accurately, according to the eye-witness account—by a group of fifty prophets (2 Kings 2:3-11).
(Probability of chance fulfillment = 1 in 109).
---
(12) Jahaziel prophesied that King Jehoshaphat and a tiny band of men would defeat an enormous, well-equipped, well-trained army without even having to fight. Just as predicted, the King and his troops stood looking on as their foes were supernaturally destroyed to the last man (2 Chronicles 20).
(Probability of chance fulfillment = 1 in 108).
---
(13) One prophet of God (unnamed, but probably Shemiah) said that a future king of Judah, named Josiah, would take the bones of all the occultic priests (priests of the "high places") of Israel's King Jeroboam and burn them on Jeroboam's altar (1 Kings 13:2 and 2 Kings 23:15-18). This event occurred approximately 300 years after it was foretold.
(Probability of chance fulfillment = 1 in 1013).
---
Since these thirteen prophecies cover mostly separate and independent events, the probability of chance occurrence for all thirteen is about 1 in 10138 (138 equals the sum of all the exponents of 10 in the probability estimates above). For the sake of putting the figure into perspective, this probability can be compared to the statistical chance that the second law of thermodynamics will be reversed in a given situation (for example, that a gasoline engine will refrigerate itself during its combustion cycle or that heat will flow from a cold body to a hot body)—that chance = 1 in 1080. Stating it simply, based on these thirteen prophecies alone, the Bible record may be said to be vastly more reliable than the second law of thermodynamics. Each reader should feel free to make his own reasonable estimates of probability for the chance fulfillment of the prophecies cited here. In any case, the probabilities deduced still will be absurdly remote.
Given that the Bible proves so reliable a document, there is every reason to expect that the remaining 500 prophecies, those slated for the "time of the end," also will be fulfilled to the last letter. Who can afford to ignore these coming events, much less miss out on the immeasurable blessings offered to anyone and everyone who submits to the control of the Bible's author, Jesus Christ? Would a reasonable person take lightly God's warning of judgment for those who reject what they know to be true about Jesus Christ and the Bible, or who reject Jesus' claim on their lives?
*The estimates of probability included herein come from a group of secular research scientists. As an example of their method of estimation, consider their calculations for this first prophecy cited:
Since the Messiah's ministry could conceivably begin in any one of about 5000 years, there is, then, one chance in about 5000 that his ministry could begin in 26 A.D.
Since the Messiah is God in human form, the possibility of his being killed  is considerably low, say less than one chance in 10.
Relative to the second destruction of Jerusalem, this execution has roughly an even chance of occurring before or after that event, that is, one chance in 2.
Hence, the probability of chance fulfillment for this prophecy is 1 in 5000 x 10 x 2, which is 1 in 100,000, or 1 in 105.
---
Other related articles that may interest you:
Testing the Biblical Claim of Constant Physics
Biblical Forecasts of Scientific Discoveries
Copyright 1975, Reasons To Believe
P7501
Revised 08-22-2003 by Krista Bontrager
Subjects: End Times, Historical Theology
You and I have something in common and it is the song GOD'S GONNA CUT YOU DOWN. You were in the video and my post about that video entitled, People in the Johnny Cash video "God's Gonna Cut You Down" is the most popular post I have done in recent years. It ranked #1 for all of 2015 and I have over 1,000,000 hits on my http://www.thedailyhatch.org blog site. The ironic thing is that I never knew what a big deal Johnny Cash was until he had died. I grew up in Memphis with his nephew Paul Garrett and we even went to the same school and church. Paul's mother was Johnny Cash's sister Margaret Louise Garrett.
Stu Carnall, an early tour manager for Johnny Cash, recalled, "Johnny's an individualist, and he's a loner….We'd be on the road for weeks at a time, staying at motels and hotels along the way. While the other members of the troupe would sleep in, Johnny would disappear for a few hours. When he returned, if anyone asked where he'd been, he'd answer straight faced, 'to church.'"
Have you ever taken the time to read the words of the song?
You can run on for a long time
Run on for a long time
Run on for a long time
Sooner or later God'll cut you down
Sooner or later God'll cut you down
Go tell that long tongue liar
Go and tell that midnight rider
Tell the rambler,
The gambler,
The back biter
Tell 'em that God's gonna cut 'em down
Tell 'em that God's gonna cut 'em down
Well my goodness gracious let me tell you the news
My head's been wet with the midnight dew
I've been down on bended knee talkin' to the man from Galilee
He spoke to me in the voice so sweet
I thought I heard the shuffle of the angel's feet
He called my name and my heart stood still
When he said, "John go do My will!"
 Well you may throw your rock and hide your hand
Workin' in the dark against your fellow man
But as sure as God made black and white
What's down in the dark will be brought to the light
You can run on for a long time
Run on for a long time
Sooner or later God'll cut you down
___
Johnny Cash sang this song of Judgment because he knew the Bible says in  Romans 6:23, "For the wages of sin is death; but the GIFT OF GOD IS ETERNAL LIFE THROUGH JESUS CHRIST OUR LORD." The first part of this verse is about the judgment sinners must face if not pardoned, but the second part is about Christ who paid our sin debt!!! Did you know that Romans 6:23 is part of what we call the Roman Road to Christ. Here is how it goes:
Everette Hatcher, everettehatcher@gmail.com, http://www.thedailyhatch.org, cell ph 501-920-5733, Box 23416, LittleRock, AR 72221
PS:If one repents and puts trust in Christ alone for eternal life then he or she will be forgiven. Francis Schaeffer noted, "If Satan tempts you to worry over it, rebuff him by saying I AM FORGIVEN ON THE BASIS OF THE WORK OF CHRIST AS HE DIED ON THE CROSS!!!
Johnny Cash's version of the traditional God's Gonna Cut You Down, from the album "American V: A Hundred Highways", was released as a music video on November 9 2006, just over three years after Cash died. Producer Rick Rubin opens the music video, saying, "You know, Johnny always wore black. He wore black because he identified with the poor and the downtrodden…". What follows is a collection of black and white clips of well known pop artists wearing black, each interacting with the song in their own way. Some use religious imagery. Howard sits in his limo reading from Ezekiel 34, a Biblical passage warning about impending judgment for false shepherd. Bono leaning on a graffiti-filled wall between angel's wings and a halo, pointing to the words, "Sinners Make The Best Saints. J.C. R.I.P." A number of artists wear or hold crosses.
Artists appear in this order: Rick Rubin, Iggy Pop, Kanye West, Chris Martin, Kris Kristofferson, Patti Smith, Terence Howard, Flea (Red Hot Chili Peppers), Q-Tip, Adam Levine (Maroon 5), Chris Rock, Justin Timberlake, Kate Moss, Sir Peter Blake (Sgt Peppers Artist), Sheryl Crow, Denis Hopper, Woody Harrelson, Amy Lee of Evanescence, Tommy Lee, Natalie Maines, Emily Robison, Martie Maguire (Dixie Chicks), Mick Jones, Sharon Stone, Bono, Shelby Lynne, Anthony Kiedis, Travis Barker, Lisa Marie Presley, Kid Rock, Jay Z, Keith Richards, Billy Gibbons, Corinne Bailey Rae, Johnny Depp, Graham Nash, Brian Wilson, Rick Rubin and Owen Wilson. The video finishes with Rick Rubin traveling to a seaside cliff with friend Owen Wilson to throw a bouquet of flowers up in the air.
American singer and civil rights activist Odetta recorded a traditional version of the song. Musician Sean Michel covered the song during his audition on Season 6 of American Idol. Matchbox Twenty also used the song before playing "How Far We've Come" on their "Exile in America" tour.

The New Jersey rock band The Gaslight Anthem have also covered the song.  Canadian rock band Three Days Grace has used the song in the opening of their live shows, as well as the rock band Staind . Bobbie Gentry recorded a version as "Sermon" on her album The Delta Sweete. Guitarist Bill Leverty recorded a version for his third solo project Deep South, a tribute album of traditional songs. Tom Jones recorded an up-tempo version which appears on his 2010 album Praise & Blame. Pow woW recorded a version with the Golden Gate Quartet for their 1992 album Regagner les Plaines and performed a live version with the quartet in 2008. A cover of the song by Blues Saraceno was used for the Season 8 trailer of the TV series Dexter. Pedro Costarecorded a neo-blues version for the Discovery channel TV show Weed Country (2013). Virginia based folk rock band Carbon Leaf covered the song many times during their live shows.

Chart positions

[

edit

]

Moby version: "Run On"

[

edit

]

Johnny Cash version

[

edit

]

SANTIAGO, Chile (BP)–Sean Michel smiled through his distinctive, foot-long beard as he slid the guitar strap over his shoulder and greeted the crowd at El Huevo nightclub with what little Spanish he knows. The former American Idol contestant and his band then erupted into the sounds of Mississippi Delta blues-rock.But unlike other musicians who played that night, the Sean Michel band sang about every person's need for God and the salvation that comes only through faith in Jesus Christ."We came down [to Chile] to open doors that other ministries couldn't," said Jay Newman, Michel's manager. "To get in places that only a rock band could — to create a vision for new church-planting movements among the underground, disenfranchised subcultures of Chile."The Sean Michel band recently traveled through central Chile playing more than 15 shows in bars, churches, schools and parks. The group consists of Southern Baptists Sean Michel, lead singer; Alvin Rapien, lead guitarist; Seth Atchley, bass guitarist; and Tyler Groves, drummer."Although we're a blues rock 'n' roll band, we're an extension of the church," Michel said. "We're kind of like 'musicianaries,' if you will."MISSIONS-MINDED MUSICIANSThe band formed after Michel and Newman met as students at Ouachita Baptist University in Arkadelphia, Ark. While there, the two began recording and selling Michel's music as a way to raise money for mission trips to Africa and Asia."We were just trying to raise money for a mission trip, but we'd also seen God speaking to people through the music," Michel said. "So we were like, 'Well, maybe we need to do something with this,' and we became a music ministry. But it's always been rooted in missions and … in the Great Commission."Michel graduated from Ouachita in 2001, Newman in 2004. In 2007, Newman talked Michel into auditioning for American Idol. The exposure Michel received through the television show gained a wider audience for their ministry."The whole American Idol thing was so weird," Michel said. "We just kind of went on a whim. But the Lord used it in a big way."During his tryout, Michel belted out a soulful rendition of Johnny Cash's "God's Gonna Cut You Down." The video of the audition went viral on the Internet.

Soon he was doing radio interviews in which he identified himself as a Christian and directed listeners to the band's Gospel-laden MySpace page. On their next mission trip to Asia, Michel and Newman found that being recognizable gave them access to venues they couldn't have entered before.

The band is now an official extension of First Southern Baptist Church of Bryant, Ark., where the musicians have long been active members serving in the music and youth ministries. Every mission trip they have taken has involved working with International Mission Board (IMB) missionaries.

"We're Southern Baptist," Michel said. "That's who we roll with."

TOUR DE FAITH

"With short-term mission trips, you can plan, but you just got to be willing for your plans to change," said Michel. When the band arrived in Chile, they were surprised to find that their schedule wasn't nearly as full as expected. Almost no public venues had booked shows, and many rock-wary churches had declined to host the band.

"The biggest barrier we had was the pastors," said Cliff Case, an IMB missionary in Santiago, Chile, and a 1984 graduate of Ouachita Baptist. "The older pastors on two or three different occasions gave excuses for not doing it. It was a real frustration in that sense."

Disappointed by the lack of interest, the band prayed for God's help. They met Jose Campos — or Pépe, as the band came to know him. Campos works with music and youth for the Ministry of the Down and Out, an independent Christian ministry that seeks to reach the often-overlooked demographics of Santiago.

Campos was able to use his connections to book shows for the band in venues they wouldn't have known about otherwise.

"Had we met Pépe (Campos) two or three weeks before the group came, there's no telling how many shows we might have done," said Case, who met Newman at Ouachita when Case and his wife, Cinthy, were missionaries-in-residence there.

Campos booked the show at El Huevo, possibly Chile's most popular club. Playing there has given the band musical credibility among Chilean rockers. And, one Chilean church reported that a youth accepted Christ after hearing Newman talk before a show. The band already is contemplating a return tour next year.

OPENING NEW DOORS

Sharing the Gospel through their songs is only the beginning for the Sean Michel band. Their vision is to be a catalyst to help churches — and missionaries — connect with the lost people of their communities.

"God is not saving the world through rock bands," Michel said. "He's saving the world through the church. And it will always be through the local body."

The band wants to see churches take ministry beyond the church doors.

"If you're going to want to legitimately reach lost people, you're going to have to get out," Michel said. "Go out into the dark places. Those are the places we need to be to reach out."

The band's ministry in Chile opened new doors for IMB missionaries to reach the young, musical subculture of Chilean society.

"They laid the groundwork for more opportunities," Case said. "Now we have a network of who to talk to and how to get organized. We can focus on how to use the work they're doing so we can win people to the Lord and plant some churches."

---

Tristan Taylor is an International Mission Board writer living in the Americas.

Related posts:

I got to hear Johnny Cash sing in person back in 1978.  Here is a portion of an article about his Christian Testimony. The Man Came Around   "Being a Christian isn't for sissies," Cash said once. "It takes a real man to live for God—a lot more man than to live for the devil, […]

I got to see Johnny Cash perform in Memphis in 1978 and I actually knew his nephew very well. He was an outspoken Christian and evangelical. Here is an article that discusses this. Johnny Cash's Complicated Faith Dave Urbanski <!– var fbShare = { google_analytics: 'true', } tweetmeme_source = 'RELEVANTMag'; –> Unwrapping the enigma of […]

I got to hear Johnny Cash sing in person back in 1978.  Here is a portion of an article about his Christian Testimony. The Man Came Around   A Walking Contradiction Cash's daughter, singer-songwriter Rosanne Cash, once pointed out that "my father was raised a Baptist, but he has the soul of a mystic. He's […]

I got to hear Johnny Cash sing in person back in 1978 at a Billy Graham Crusade in Memphis. Here is a portion of an article about his Christian Testimony. The Man Came Around Cash also made major headlines when he shared his faith on The Johnny Cash Show, a popular variety program on ABC […]

I got to hear Johnny Cash sing in person back in 1978. Here is a portion of an article about his Christian Testimony. The Man Came Around Johnny Cash was not ashamed of his Christian faith—though it was sometimes a messy faith—and even got some encouragement from Billy Graham along the way. Dave Urbanski | […]

Wikipedia noted: Johnny Cash recorded a version of "God's Gonna Cut You Down" on American V: A Hundred Highways in 2003, with an arrangement quite different from most known gospel versions of the song. A music video, directed by Tony Kaye,[1] was made for this version in late 2006. It featured a number of celebrities, […]